This tiny apartment is located in Sweden. The exterior is absolutely gorgeous with its intricate detailing and ornate design. The inside of the building is just as stunning, with its marble staircase, bright colors, and phenomenally decorated walls and ceilings. Walking up the stone steps, and entering the apartment, this itty bitty, twenty one square metered space, is wonderfully and smartly designed.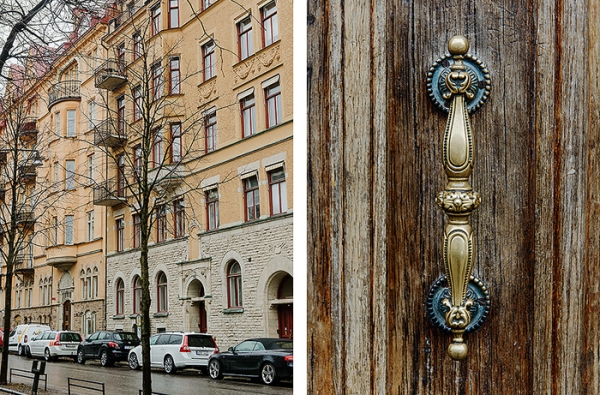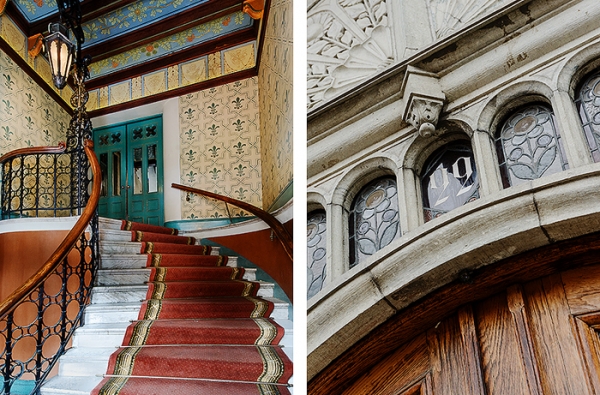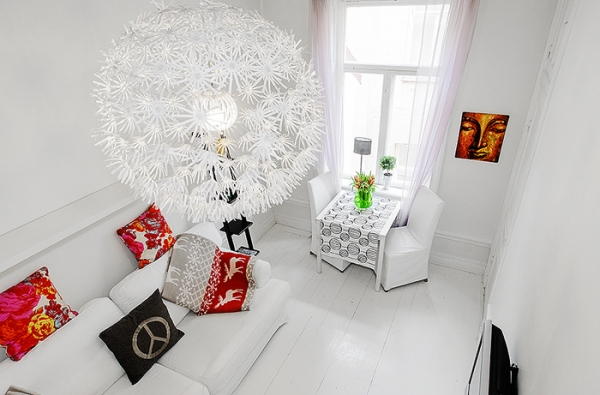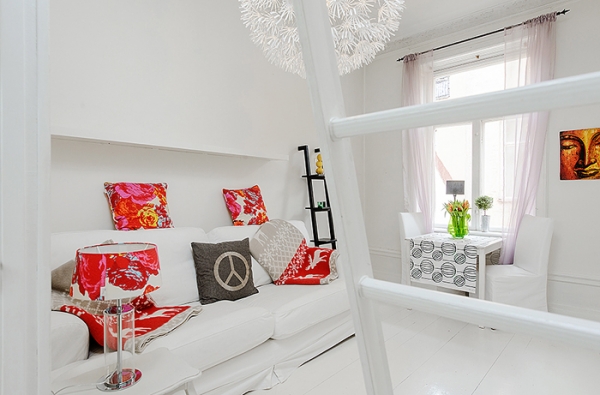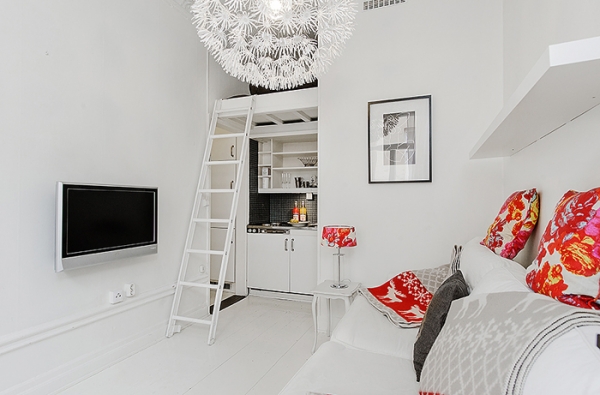 The small space is full of bright white walls and painted white hardwoods. In the living area a white sofa sits against the wall. A gray and red throw and gorgeous pillows add wonderful color to the tiny apartment. A white lamp with a floral shade is placed on the white table, and white shelving lines the wall, above the sofa. A fun and playful ceiling light decorates the space, and a flat screen television, mounted on the wall, provides entertainment.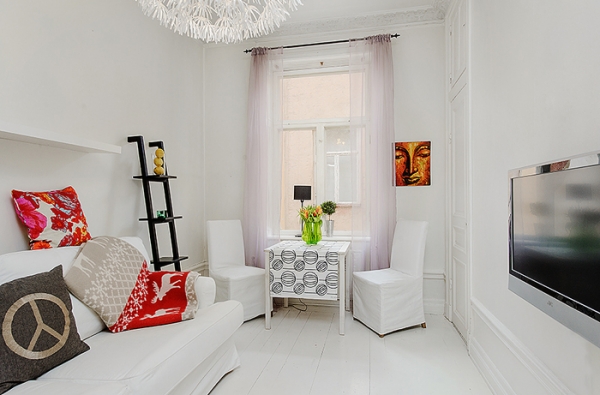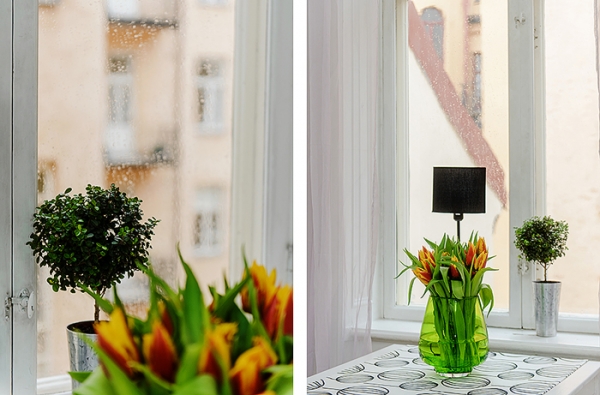 The dining area in this tiny apartment sits under the large window. It consists of a white table, adorned with a fabulous table runner, and two simple and beautiful white chairs. A green vase full of tulips adorns the table, and a lamp, and a small plant, decorates the windowsill. Sheer lavender curtains add a lovely touch of cool color to this beautiful space.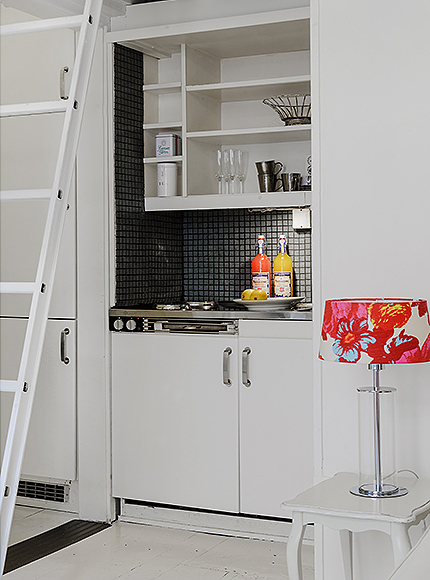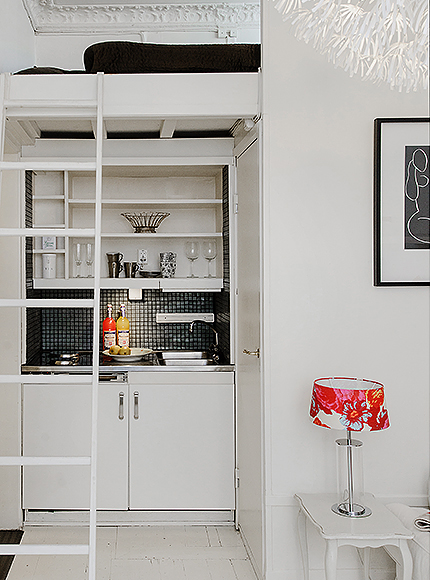 The kitchen is minuscule but functional. It has fabulous tile backsplash and open shelving. Up the white ladder and into the loft, you will find the small but cozy sleeping area.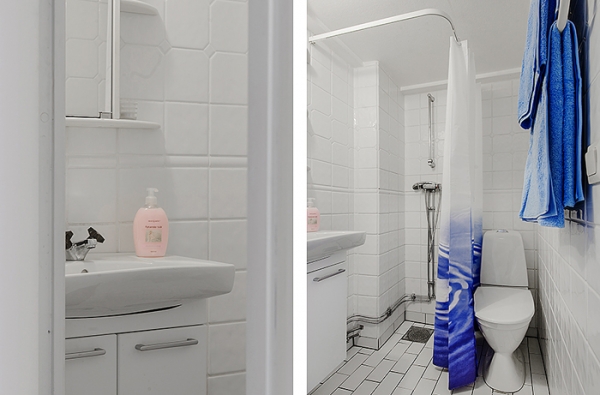 Images found here (website in Russian)
The bathroom in this tiny apartment is wonderfully done. White tile fills the walls, and white subway tile lines the floors. The sink is absolutely gorgeous, and the blue accents are a fitting touch.
The designers used white to keep this small space, open and airy. The splashes of color add a lovely dose of cheer and playfulness, making this space an absolute gem, despite its size.