This Swedish home includes an absolutely amazing attic apartment with beautiful design, a laid back atmosphere, and an abundance of natural light.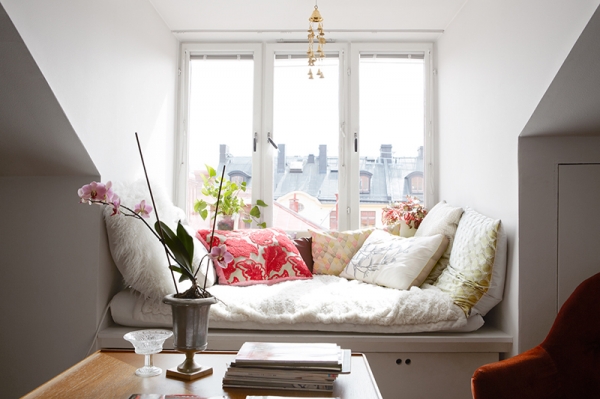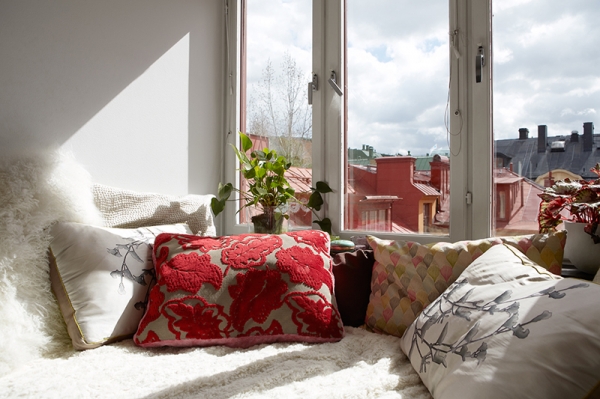 We adore this stunning seating area with its fabulous cushions and pillows. Large windows allow for a lot of natural light, and a beautiful wooden table completes the space, providing a place for beautiful décor, magazines, and books. This is the perfect spot for morning coffee.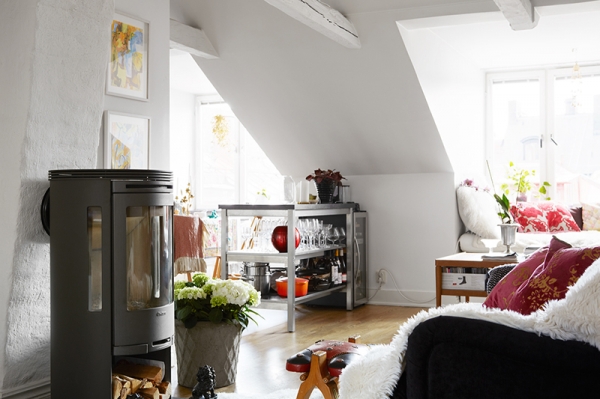 The ceiling in this attic apartment adds a significant amount of interest. The gorgeous wood beams and the warm hardwoods look fantastic together. The island at the edge of the kitchen provides a separation between the living space and the eating space: simply wonderful.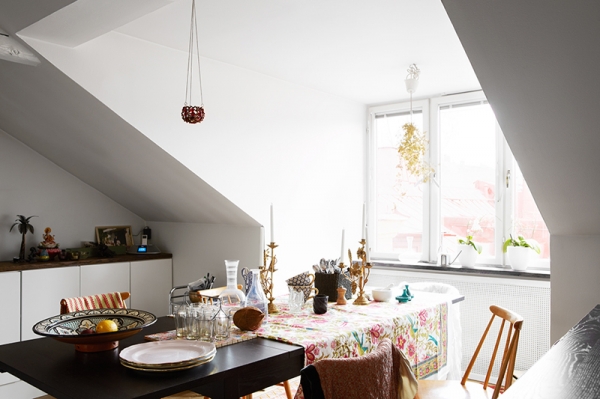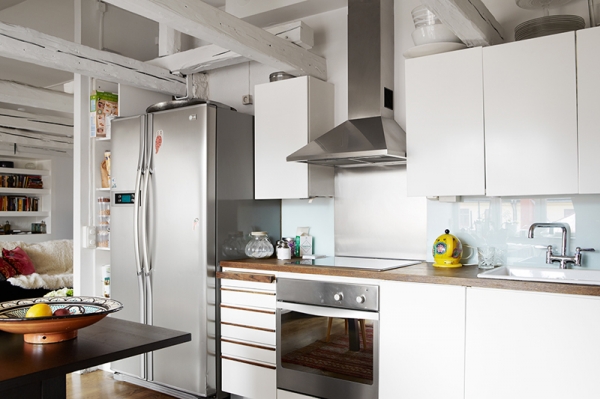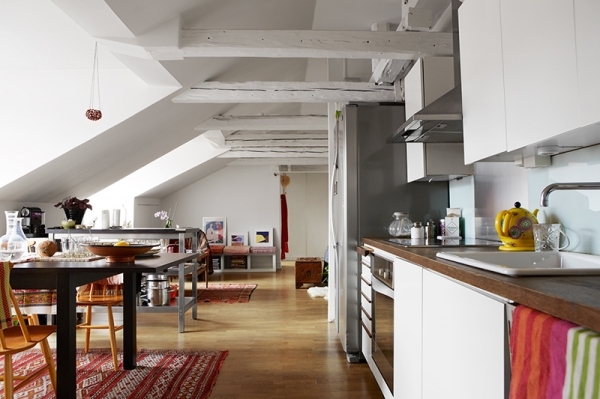 A long dark table with mismatched chairs completes the dining area. Delightful patterns contribute bright and inviting color to this magnificent design. The kitchen is simple but wonderfully done. Wooden countertops, white cabinets, and modern appliances fill the space, fashioning a stylish but cozy design.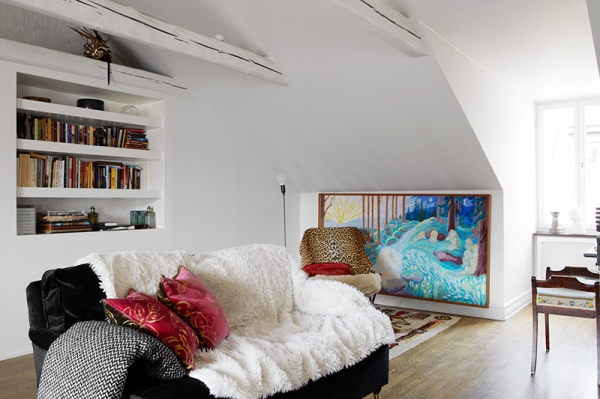 The artwork is placed in a fantastic spot in this room, bringing a little eccentricity to the interior. The built in bookshelves provide wonderful storage, and a luxurious white blanket and a bit of leopard print add a touch of oomph to the seating area.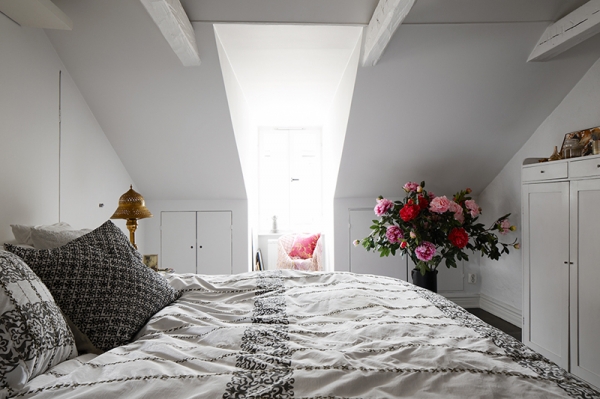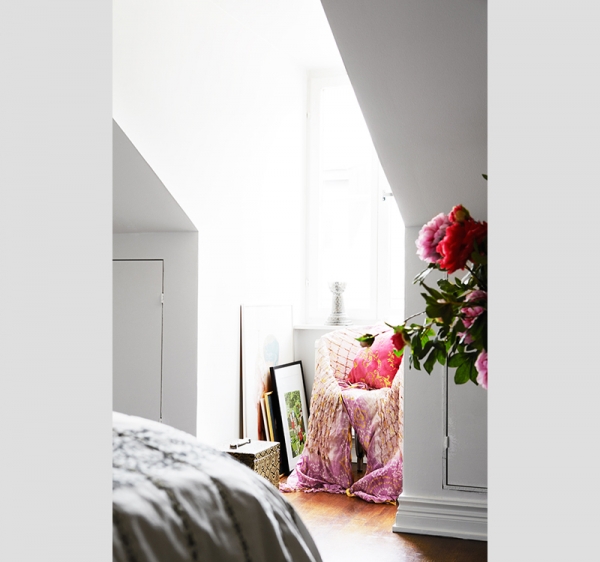 We love the window in the bedroom. Not only is it gorgeous, but it also creates the perfect little nook. Gorgeous flowers, a comfy bed, and a few cabinets, complete this inviting design. In the nook, the placement of the artwork on the floor and the patterned throws and pillows, fashion a wonderful lived-in feel.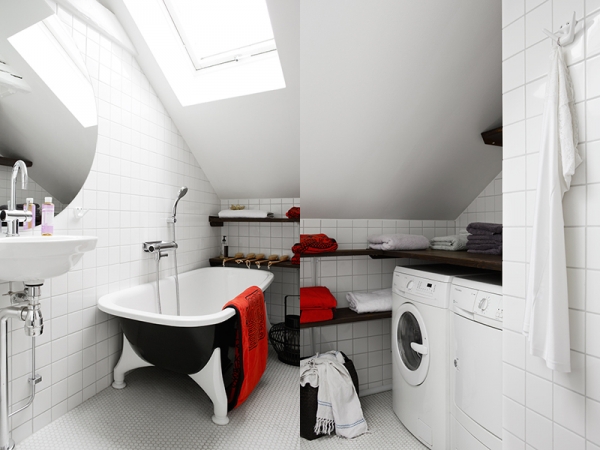 The bathroom is absolutely phenomenal. It has wonderful white tile, white penny tile, a striking black and white tub, wooden shelving, and an abundance of fantastic natural light. We love the contrasts in this room, they contribute a bit of sleekness to the interior design.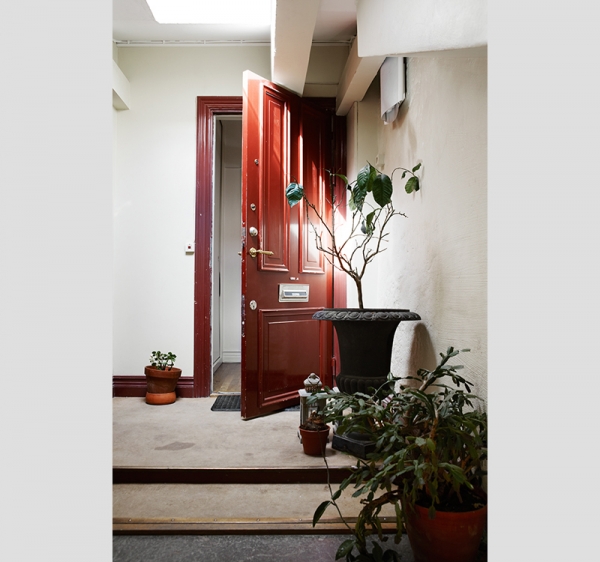 Images found on: My Scandinavian Home