This beautiful vacation house is located in Cádiz, Spain, and is creation of the architect Enrique Johansson. It is full of stunning design, gorgeous blues, and outstanding wooden accents.
The exterior of the home is simply gorgeous. The concrete is lovely and the rectangles are fabulous. The turquoise door takes center stage with its wonderful details and sleek hardware. We love the brown circle rug, connecting to the circle in the ceiling of the covered porch.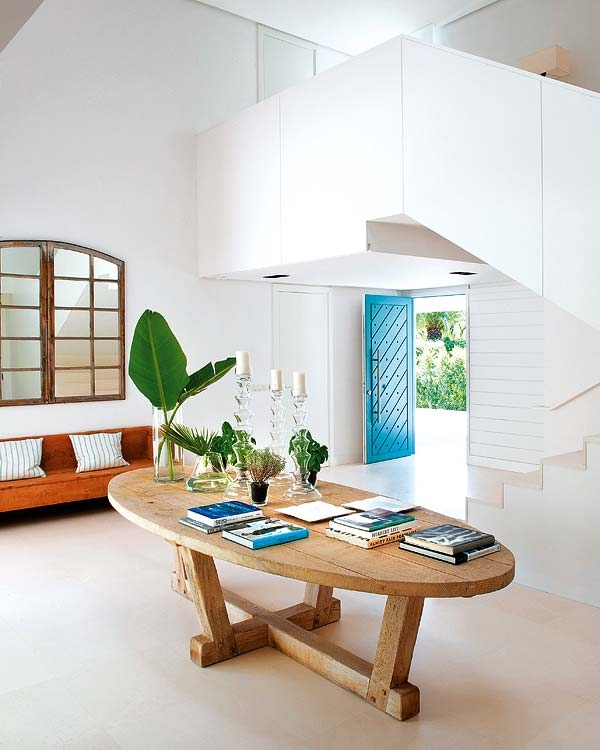 The entryway in this vacation house is open and bright. The turquoise, orange, and wooden accents complement each other perfectly, and the lively greenery is a delightful touch. We adore the light floors and the beautiful wooden table.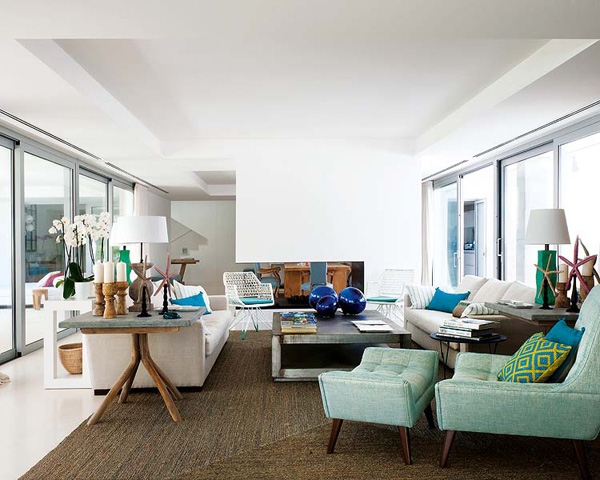 The living room has floor to ceiling windows providing a significant amount of natural light. The dark textured rug anchors the design exquisitely, bringing even more interest to the room. Alluring blues, browns, and yellow flow throughout this space, fashioning an inviting and serene environment. The modern chair and matching ottoman are phenomenal, fitting in with and elevating the magnificent design.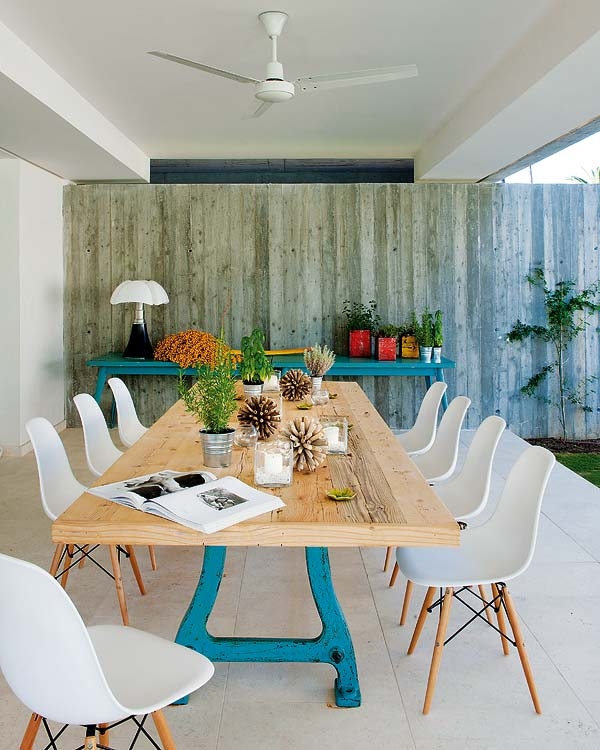 The covered outdoor dining area in this vacation house is amazing. A wooden and turquoise table is surrounded by modern white chairs. A matching turquoise table sits at the far end of the space, against the rustic wooden divider. We love the marvelous plants in this area, they put the finishing touches on this gorgeous design.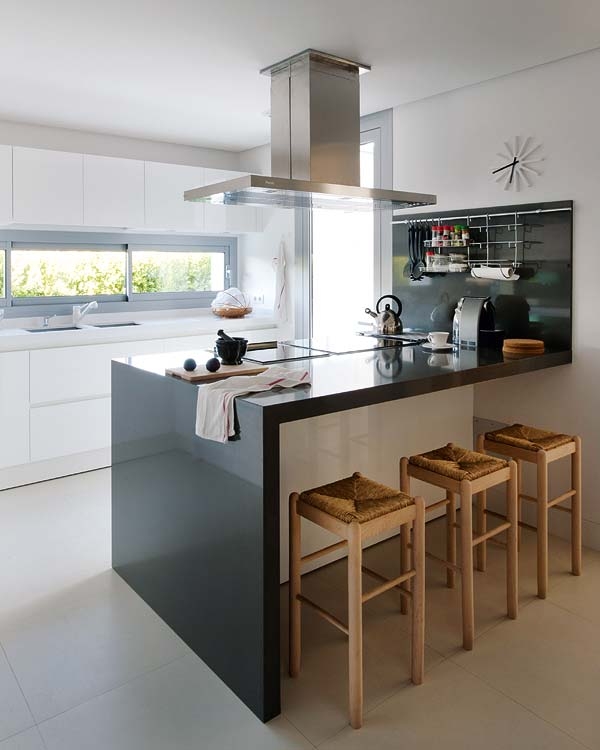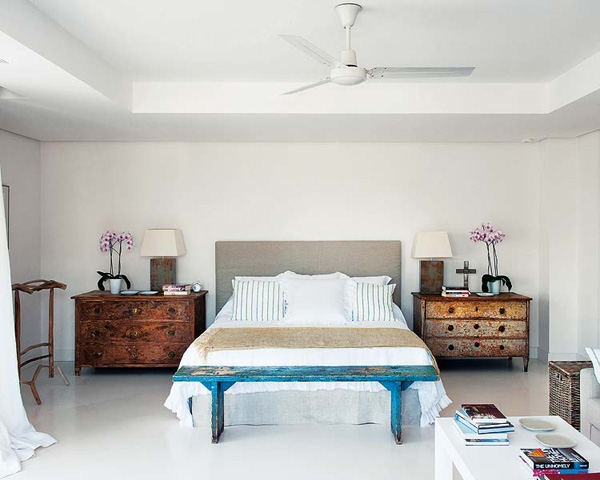 The bedroom is absolutely fabulous. Two attractive brown dressers frame the sleek and welcoming bed. On the dresser, lovely lamps and purple flowers bring a wonderful amount of beauty to the space. The turquoise theme continues with the sublime bench, bringing a bit more color to the room. The placement of the bench is lovely, centering the dazzling design.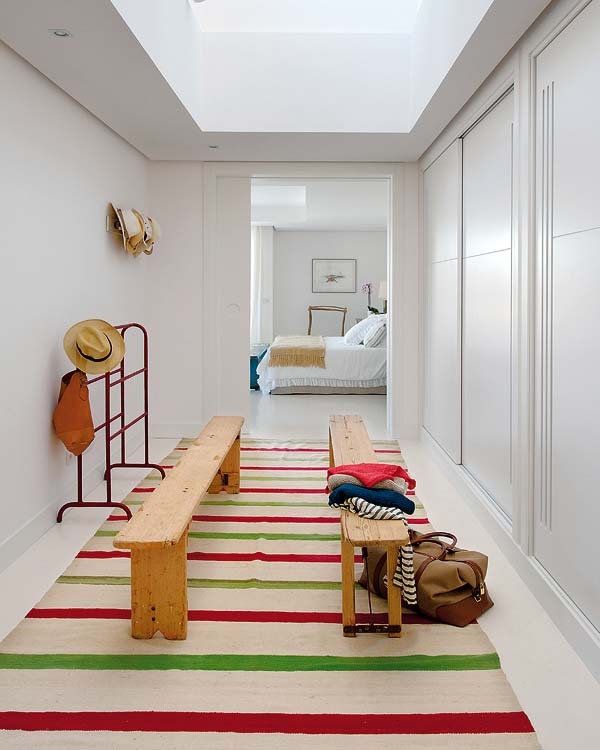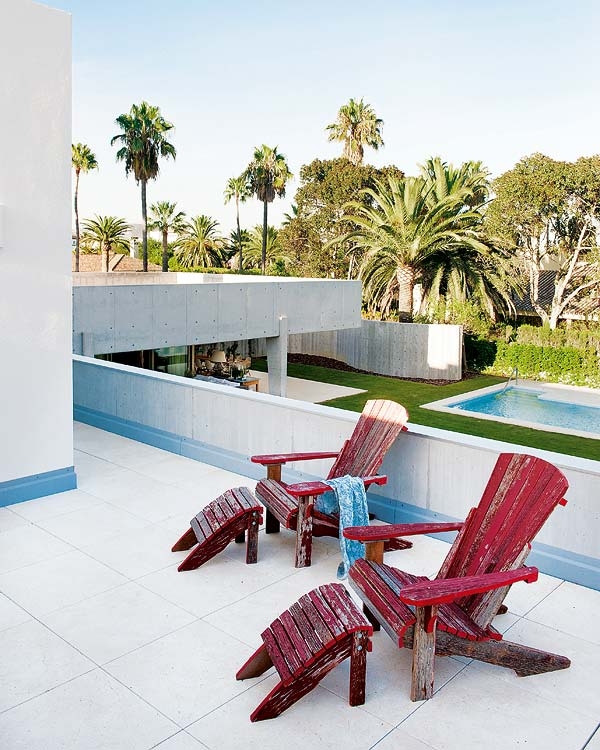 We adore these red distressed loungers: absolutely adorable.