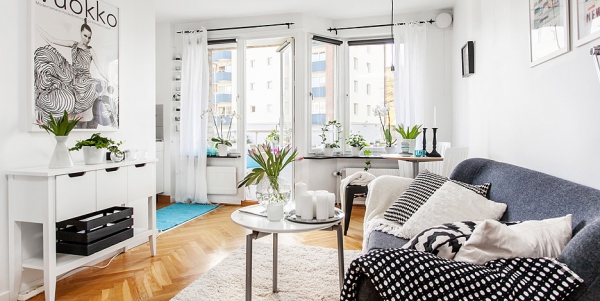 We're giving "busy" a whole new meaning with today's featured home! This beautiful tiny apartment delivers a constant state of motion with elaborate patterns and vibrant colors that stand out marvelously. This Swedish apartment is only 301 square feet, but still packs a punch in each room.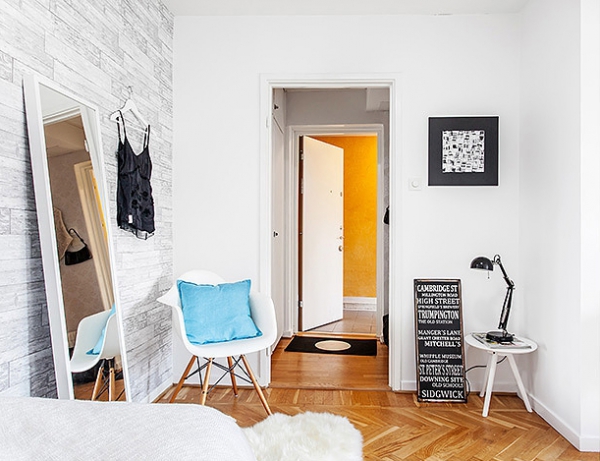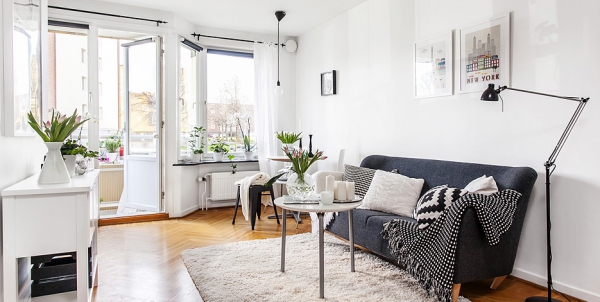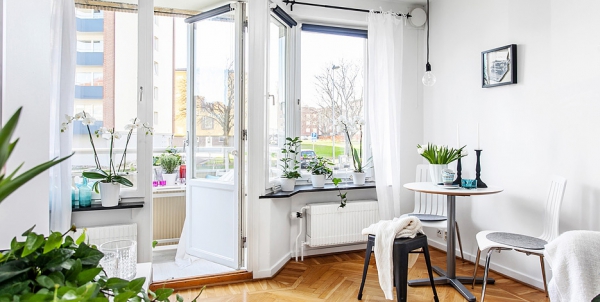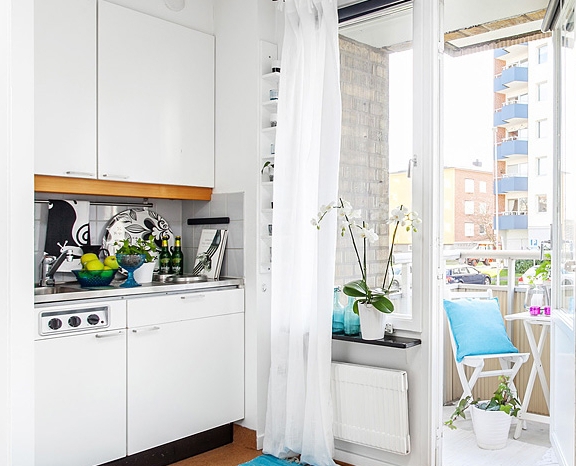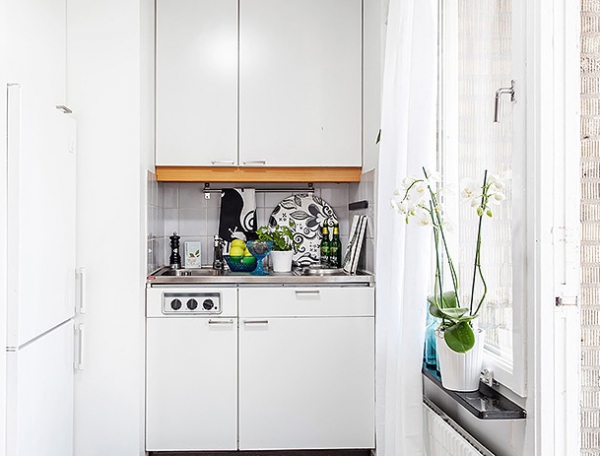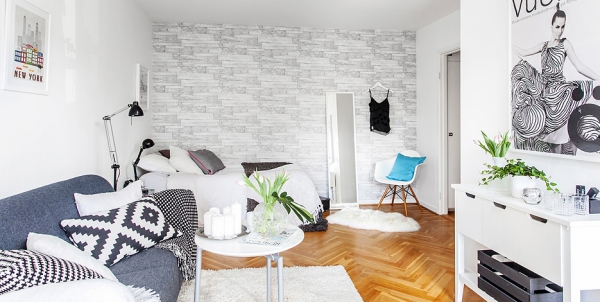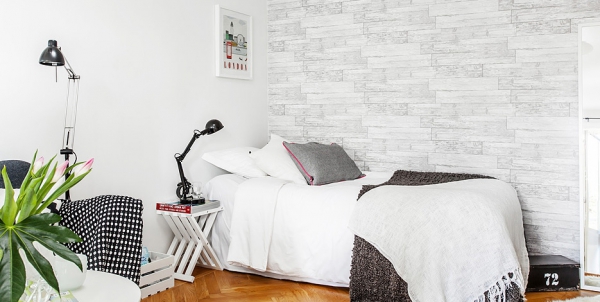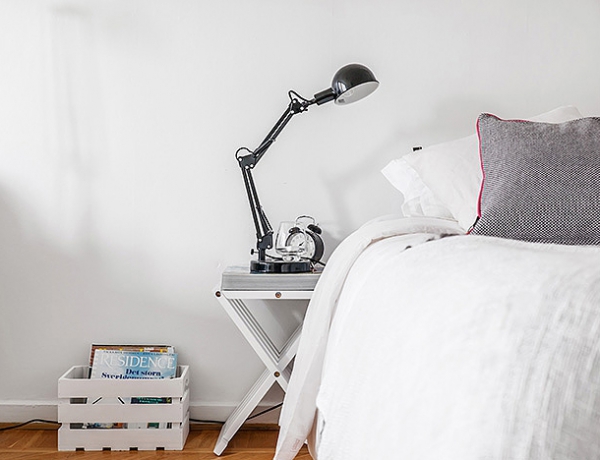 For the living room, the leading color of turquoise adds a nice pop to break up the monotone theme already going on. We adore the portrait that hangs over the cabinets. The swirly design of the woman's top helps to keep the flow of motion going into the next room. The kitchen includes richer colors of darker blues and greens. The dishware and linens sport funky designs that make it fun to cook with. We get a peak of the balcony that brings the apartment's radiance to the outside. The bedroom keeps it simple with a little taste from every element of this beautiful tiny apartment, while also sporting exposed brick wall wallpaper. To keep this home feeling as open and spacious as possible, the walls and cabinets are kept a crisp white to encourage expansion.
This beautiful tiny apartment shows that you do not have to have a ton of space to make your place as stylish as you want it to be. Having fun with décor by brightening up a mundane color scheme is essential!