The chalet C7 is one excellent example of what real exclusivity is. This beautiful home by Nicolás Del Río and Máx Núñez is located up in the Andes Mountains of Chile, tucked away perfectly into a slope to blend it into the natural surrounding mountainside and landscape. It really is an amazing architectural feat that this home was even built there, much less designed in the first place.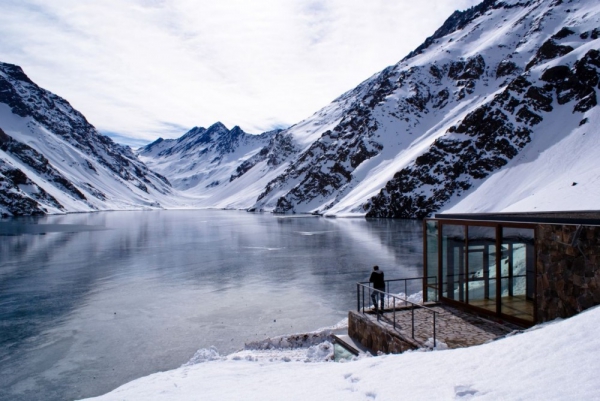 The mountain chalet is made up of two stories; the first floor is where the bedrooms are at, while the second floor is the living room, dining area, and kitchen area. The bedrooms are even more nestled away than the top floor, being built right into the mountainside; they each have one window to view the beautiful landscape. Could you imagine waking up to that every morning?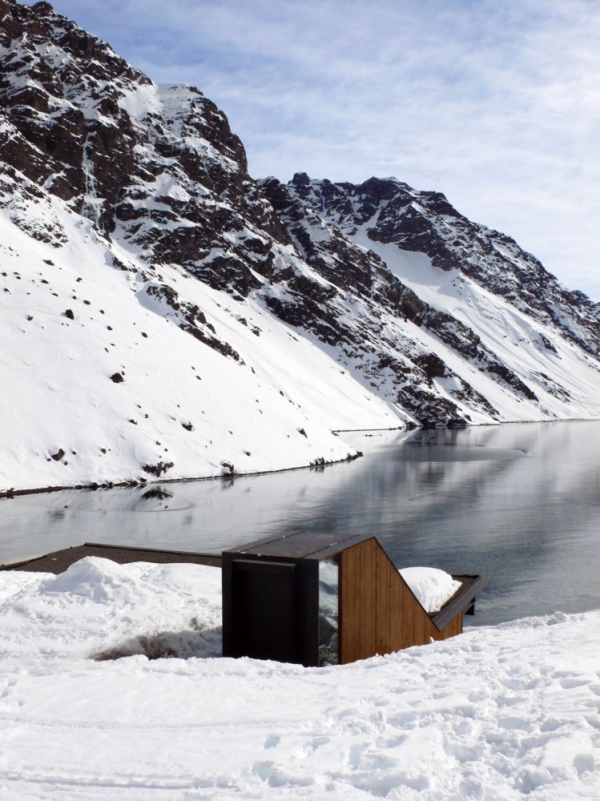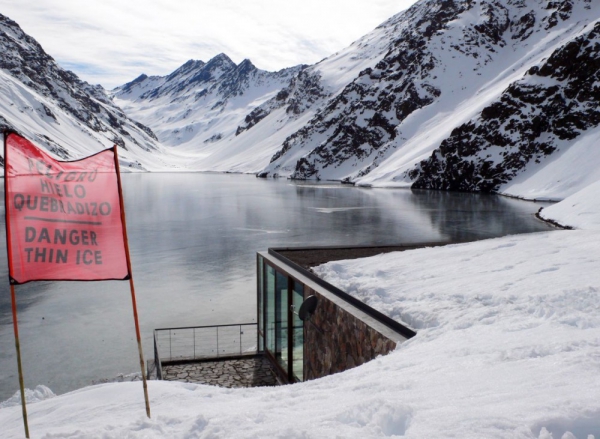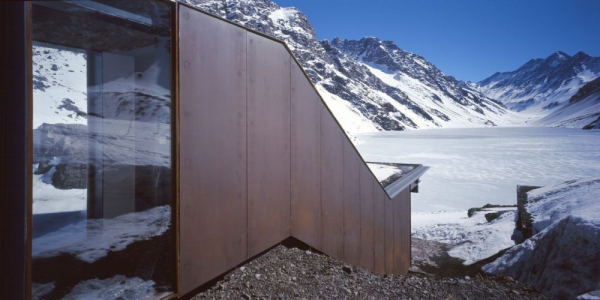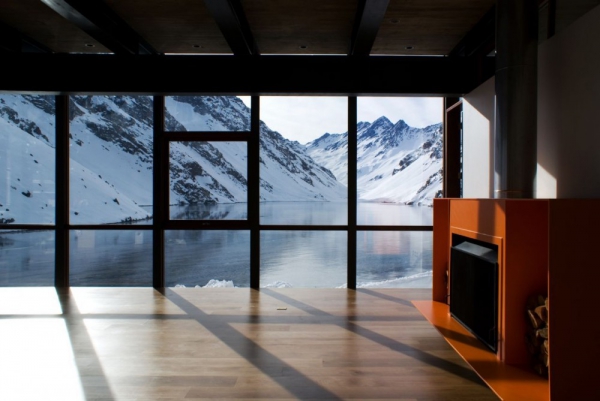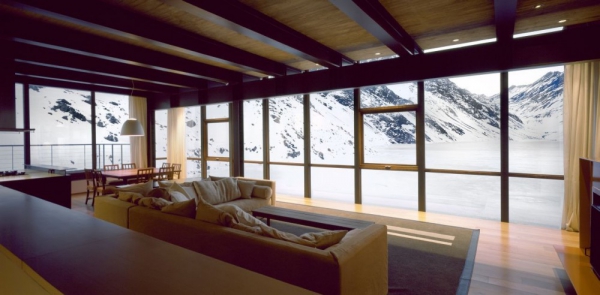 The second floor of the mountain chalet is seriously built just to sit and enjoy the impeccable view for, well forever. With panoramic views, you can see the Andes in their full glory from the comfort of this home. It is perfectly spacious, simple, and comfy, you wouldn't need to go anywhere, not that you'd want to. We can't talk about the top floor without mentioning that fireplace; how utterly lovely it would be to sit by that with a book and coffee and just take it all in.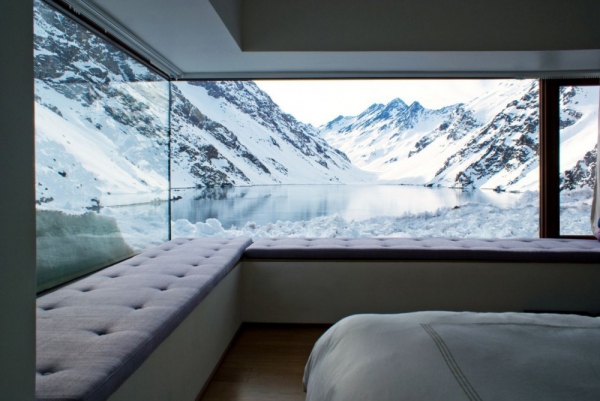 You don't see many masterpieces like this one. Homes like this sometimes go unmentioned because they're not the immediate thought that comes to most minds when thinking about a getaway or retreat. But if looking at this mountain chalet has shown us anything, it's don't discount the cold. It too can be just what we need to get away from it all.