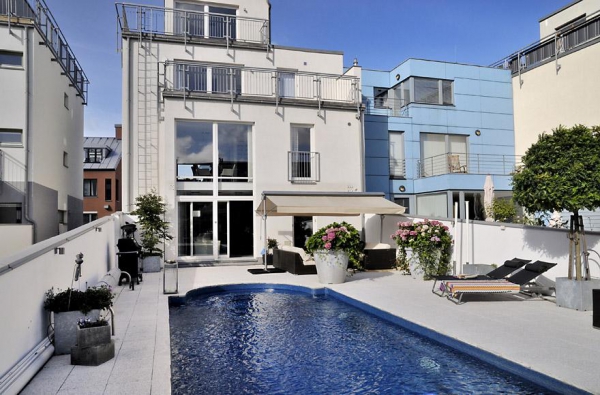 This beautiful home can be found in Malmo, Sweden and is at the top of our list of wonderful places to live. From the exterior the house looks very much like others around it but with one very large special feature. This beautiful home has the most amazing terrace garden that is simply perfect for those who love to entertain or relax in style.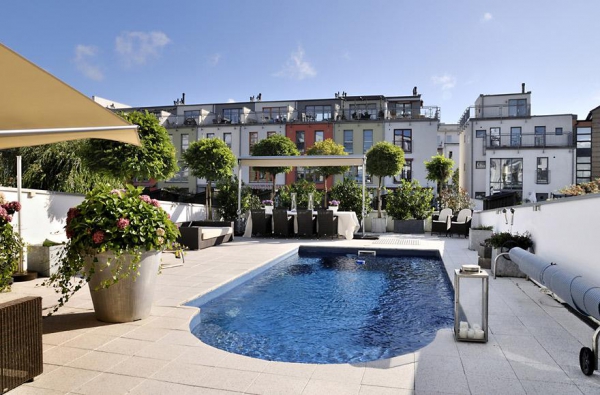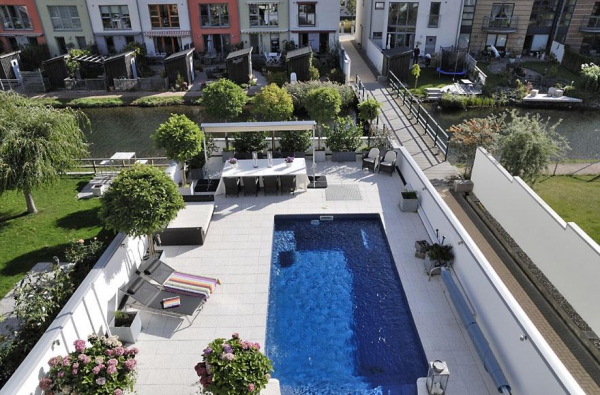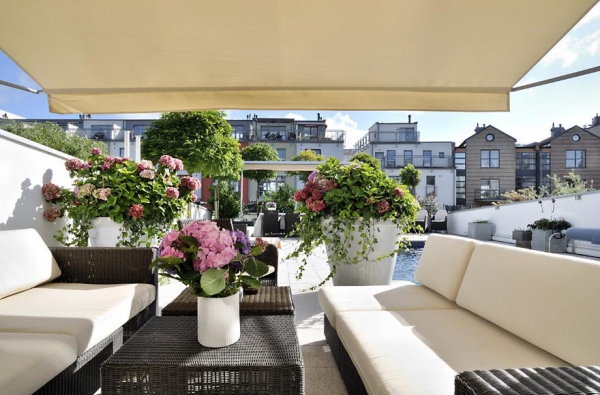 Leaving the house via large glass doors brings you to a comfortable seating area on the terrace. With an optional full sun shade to keep you and your friends safe from harmful UV rays. The swimming pool is a great place to chill out and exercise and the variety of potted plants around the deck help to bring a touch of nature to this city home.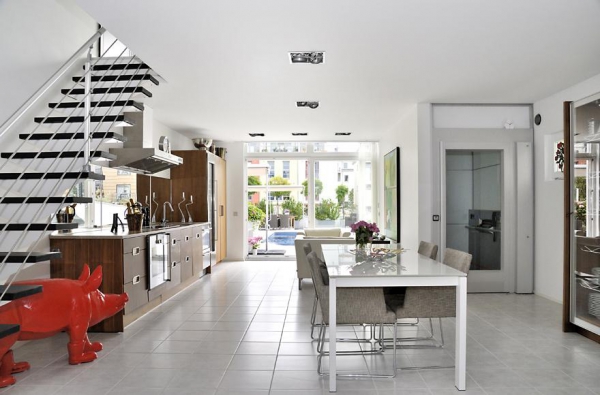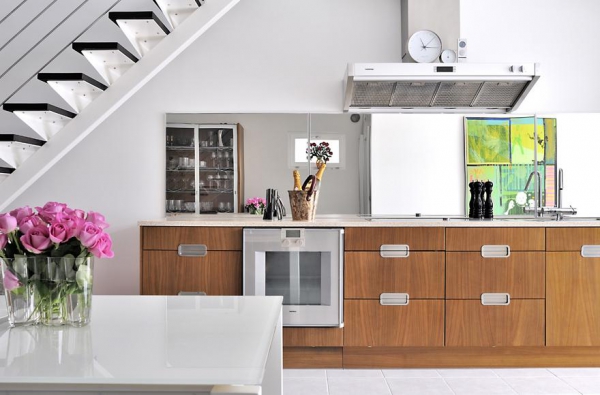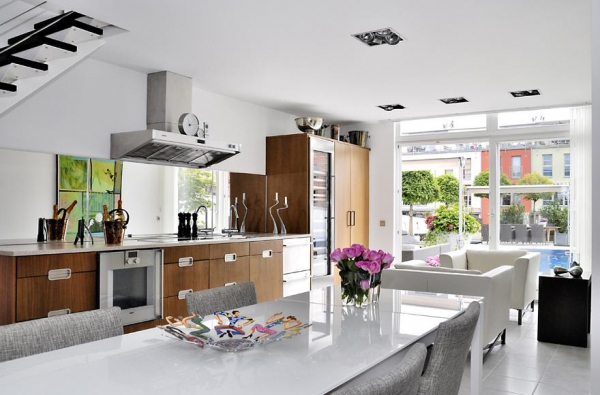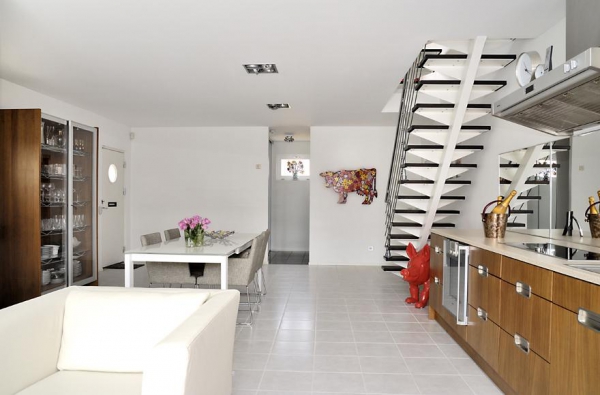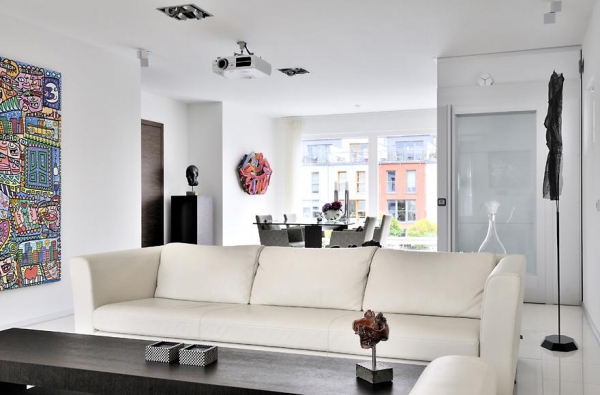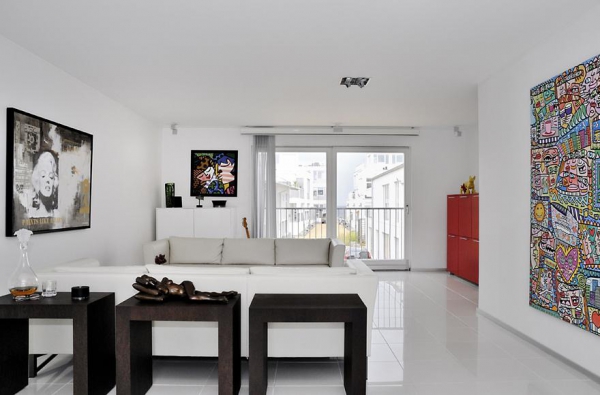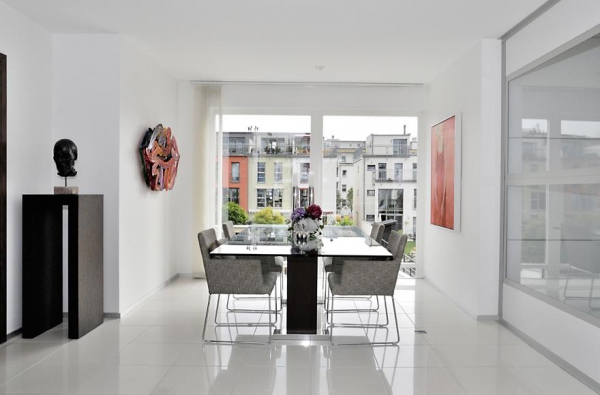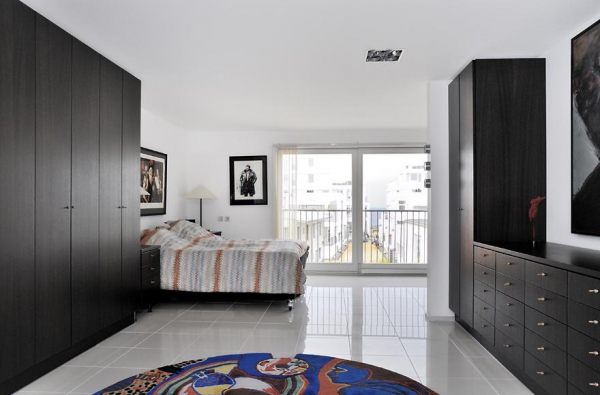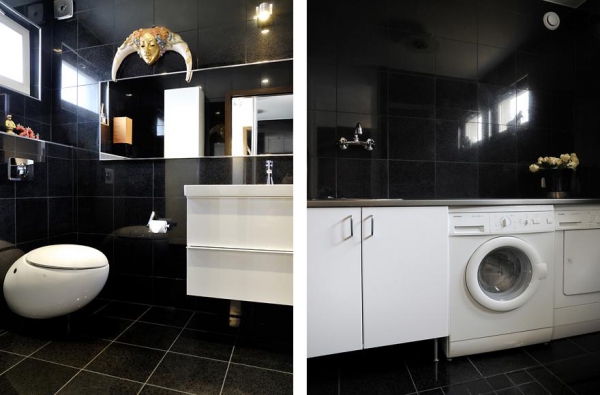 Inside the house you will find a modern theme that is brought together with splashes of color in the accessories and furniture. Some of the best features are the dining room with a view of the terrace and the spacious bedroom. White walls and floors make the house appear light and airy but by far the best feature has to be the modern and contemporary kitchen in the open plan living space. This beautiful home has been designed so that you can enjoy year round comfort and style.