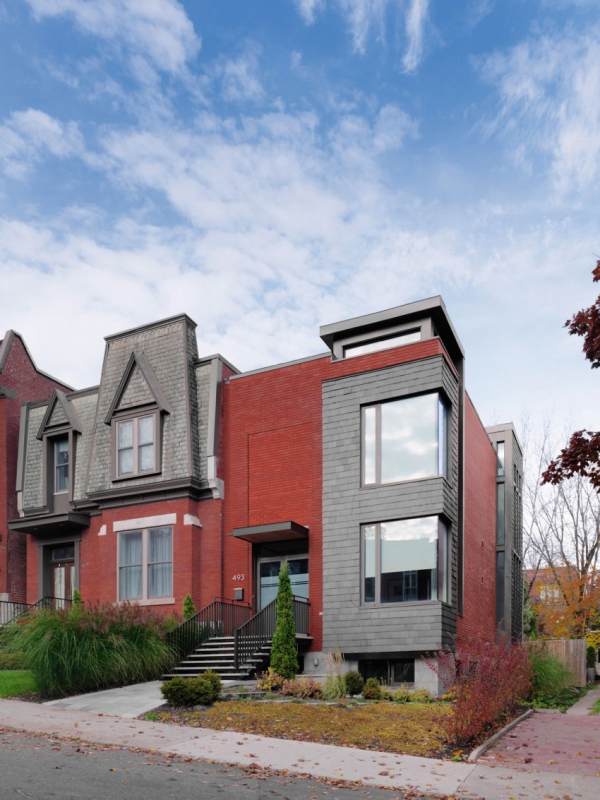 Residence Landsowne is a one-of-a-kind architectural marvel created by Affleck de la Riva architects, located in the affluent Westmount suburb of Montreal, Canada. Landsowne Avenue, on which the residence lies, is as famous for its beautiful examples of heritage architecture as it is for its gently undulating landscape.
The commune of Westmount draws its architectural inspiration from the early Anglo-Saxon style, which differentiates itself from classical styles in its use of asymmetrical design. Residence Landsowne is a hillside house that wholly encompasses this design concept, while embracing its exclusive geographic location.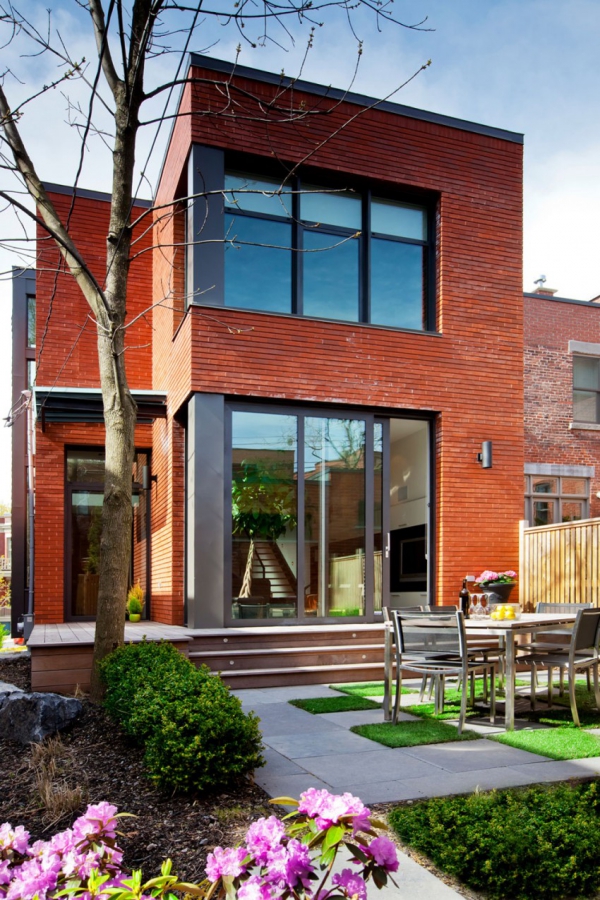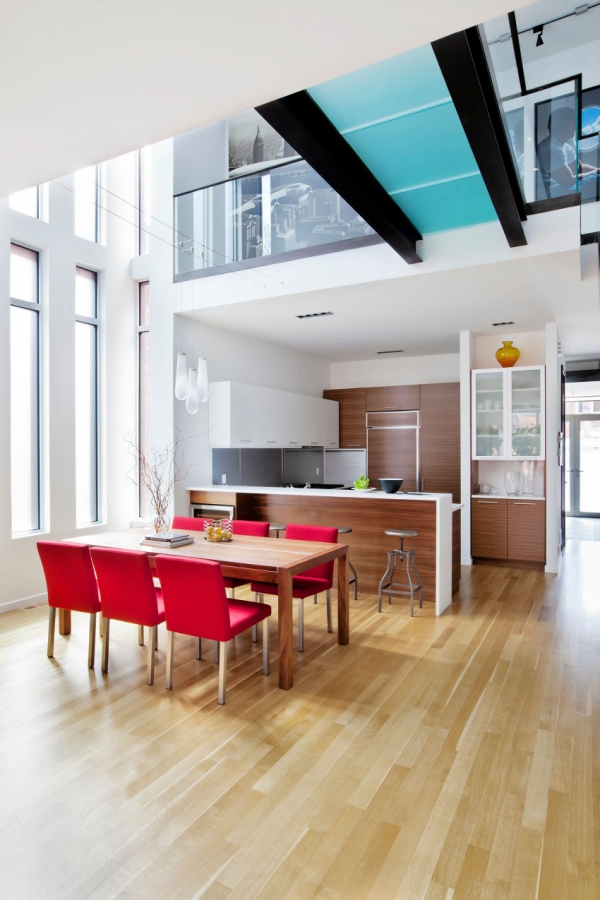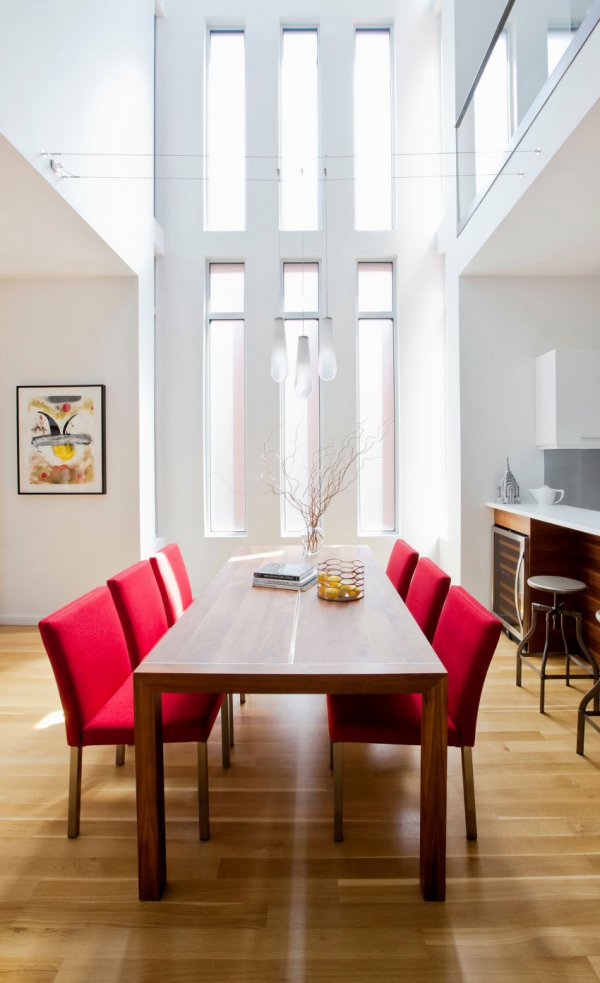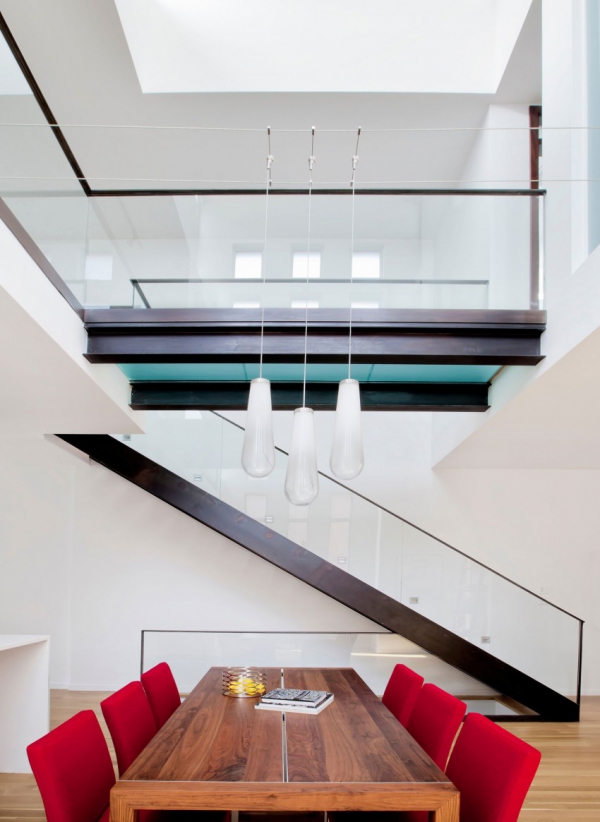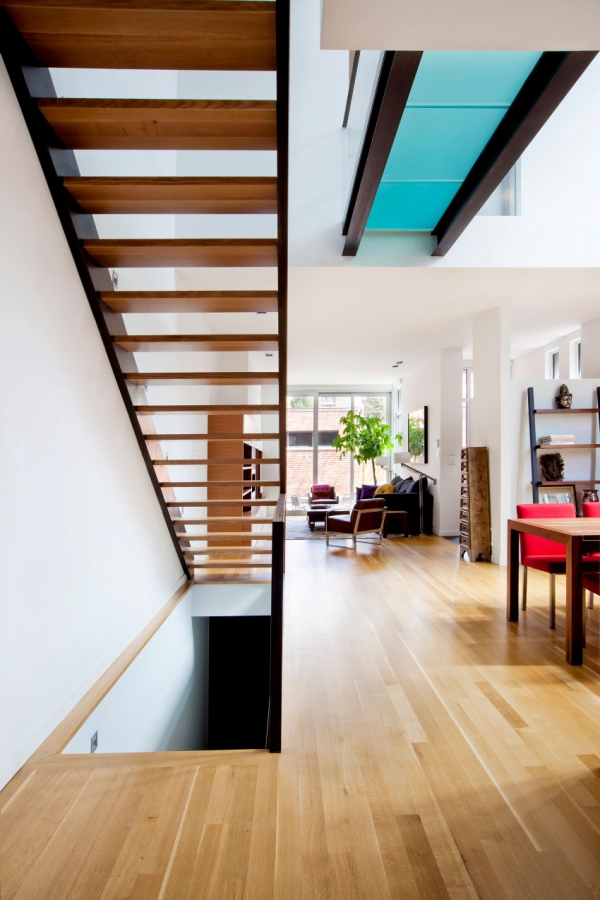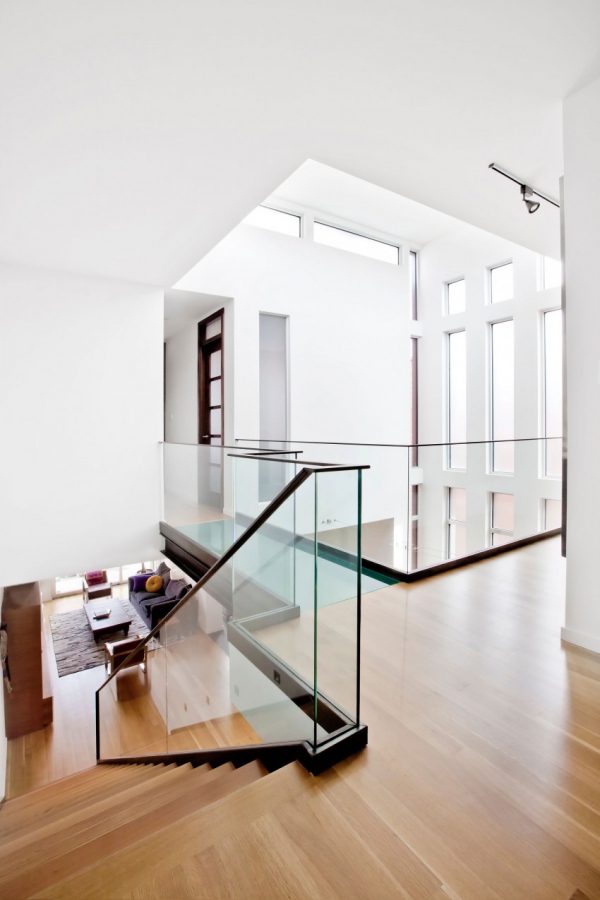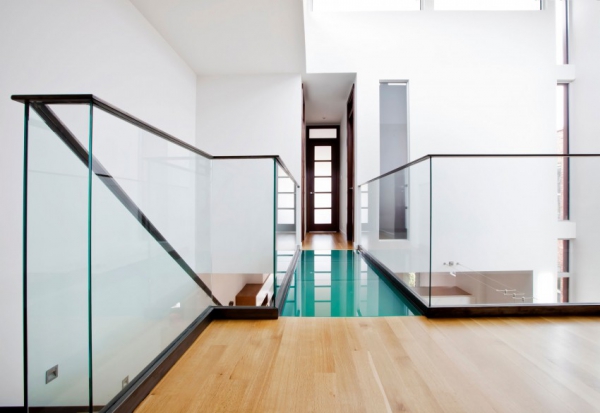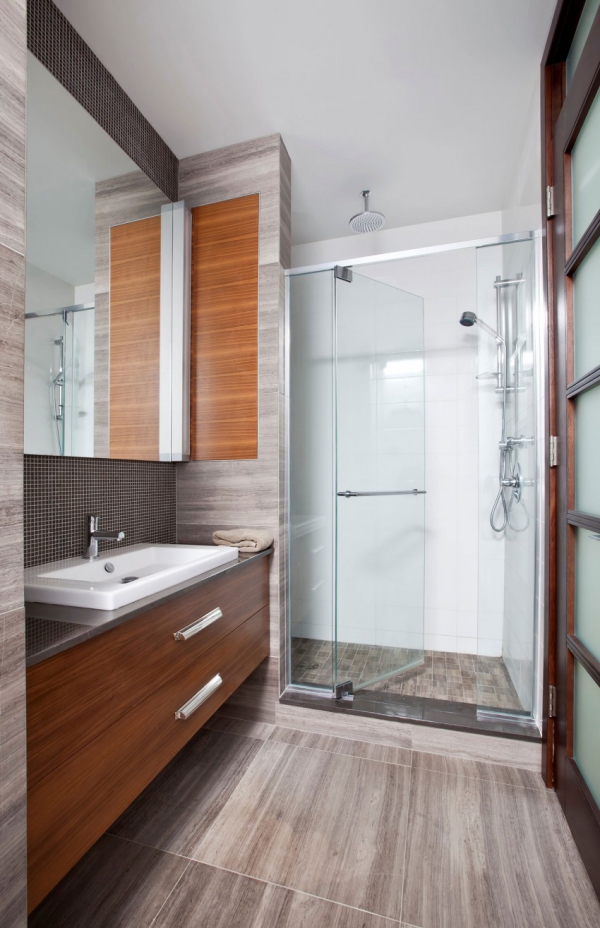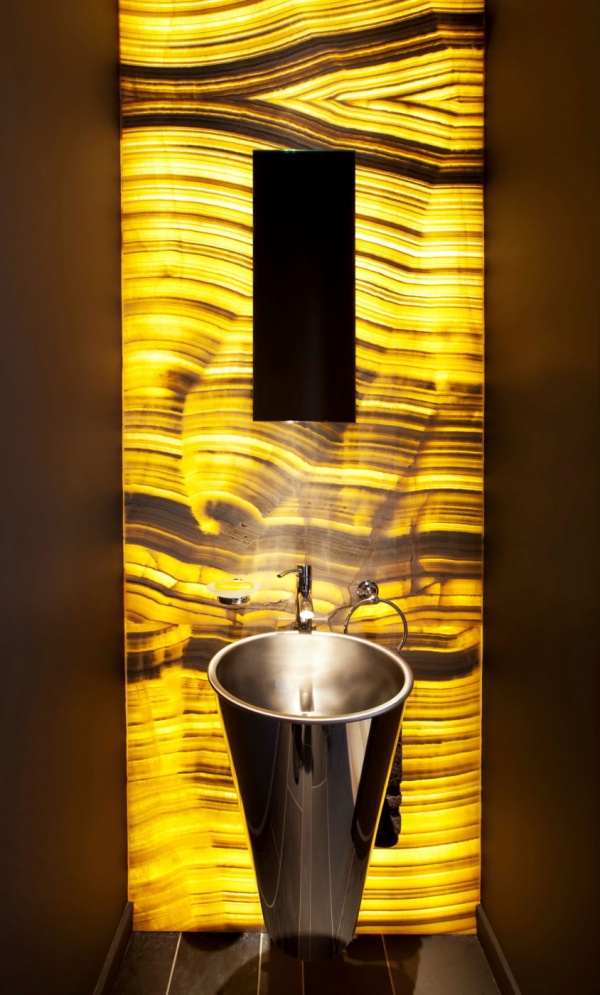 This 3,800 square foot hillside house fully epitomizes the concept of modern design with its minimalist, spacious living quarters, spread over a two-story living space. Bathed in natural light, the home includes an open living and dining area, and sprawling window panels that draw the eye to the rear garden of the house.
The clean, straight lines of the hillside house combined with the warm wooden tones make this beautiful home a very stylish one. With the iconic red brick exteriors, punctuated by the glass panels of the bay window, which are also clad in black slate, give the exterior of the residence as striking an appearance as the interior.
Photos by: Marc Cramer