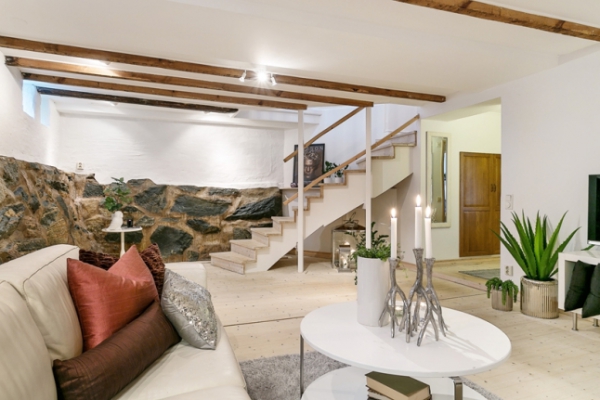 Will you look at this house? This is definitely a personal favorite; the Scandinavian influence, exposed brick and stone, the unfinished wood stairs — we love this home! Add the attractive decor to the mix, and this is one beautifully designed home.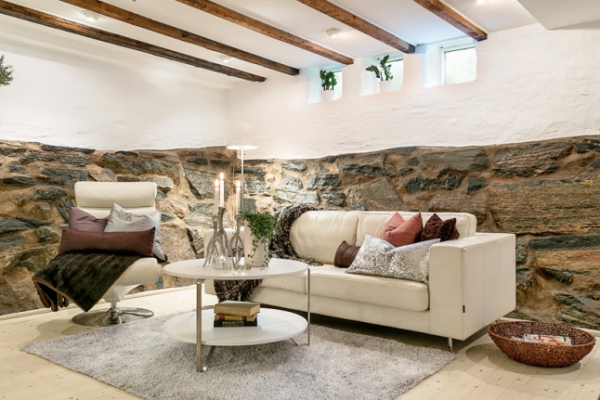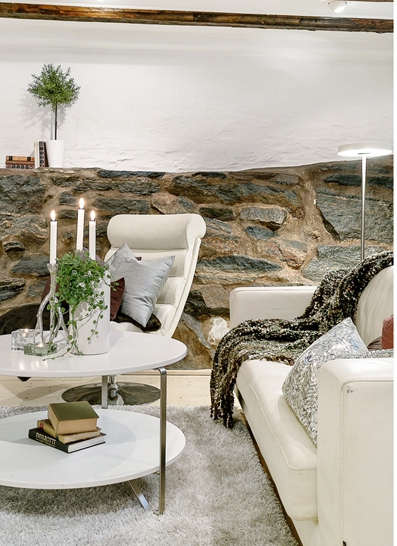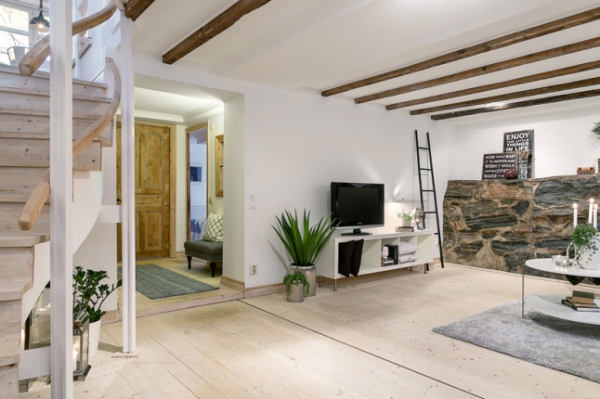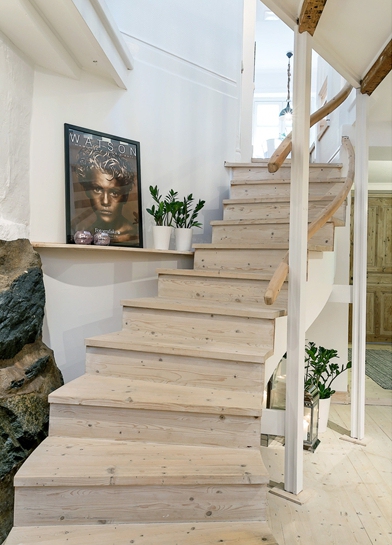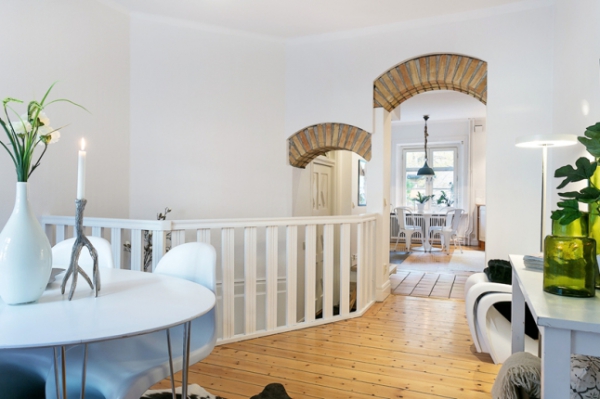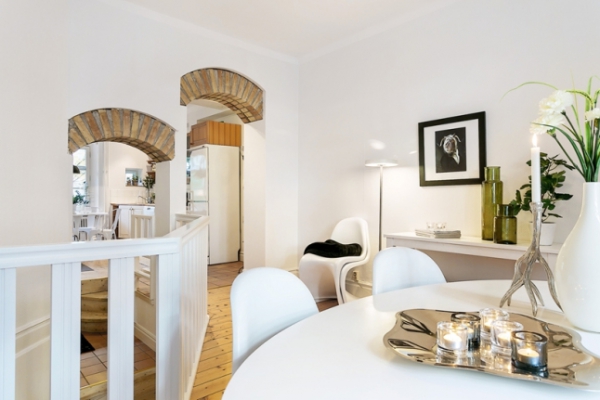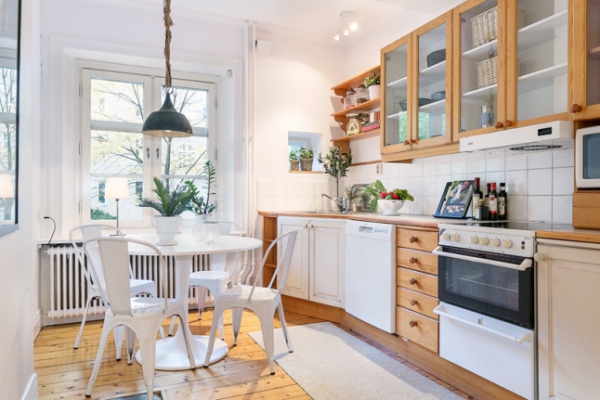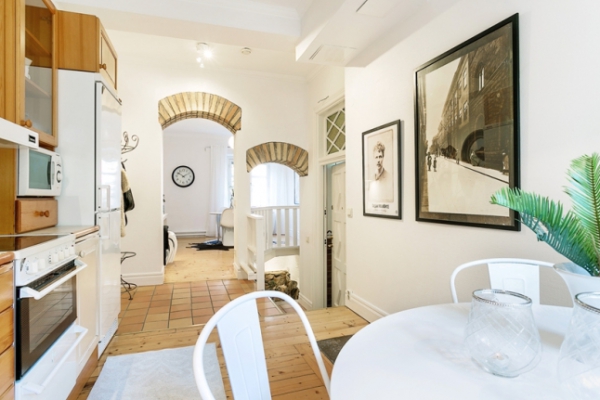 The decor is really quite quirky; the silver tree branch candle sticks match perfectly with the metallic throw pillows. We really like how the touch of green in the glassware and the live plants brightens up the already vivacious and attractive decor even more. The rugs tie this whole look together; cow print and gray [maybe faux] fur—so fun!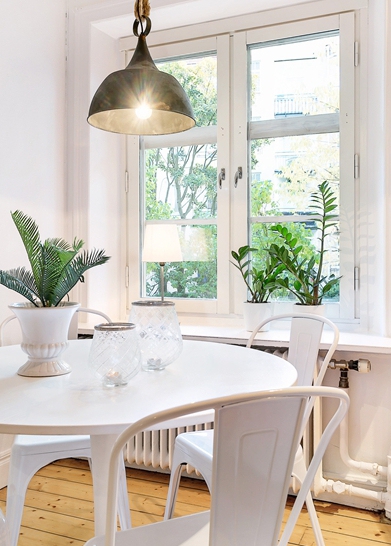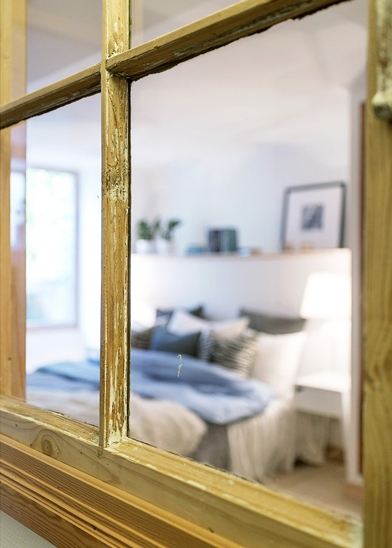 The beautiful design and attractive decor are brought to life even more with all of the natural light pouring into the home. Windows make up most of the walls in this home, aside from the living room area, of course. Even then, the room's spaciousness and small windows seem to work for it perfectly.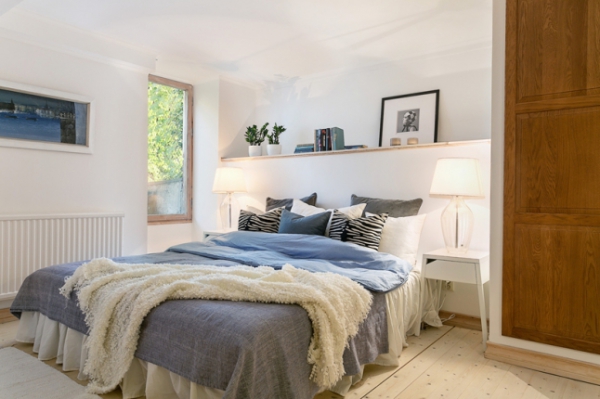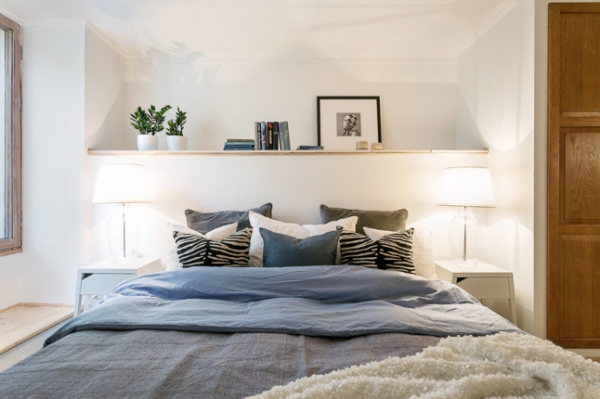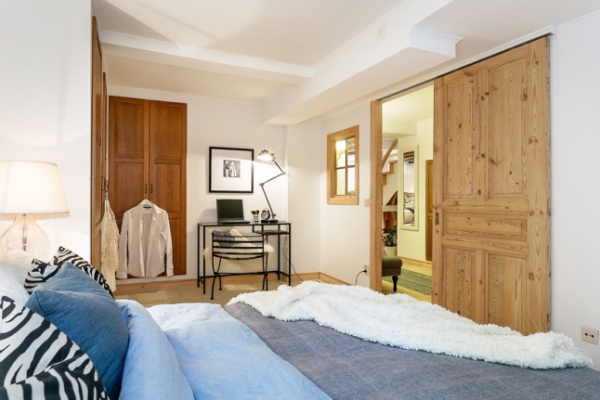 Images found here
Perhaps what makes the look of this home so appealing is that it really is very simple in interior design. The natural elements that are implemented in take care of some of the decor automatically, and the rest is minimalistic. They've managed to go so far with what could be considered to be little.