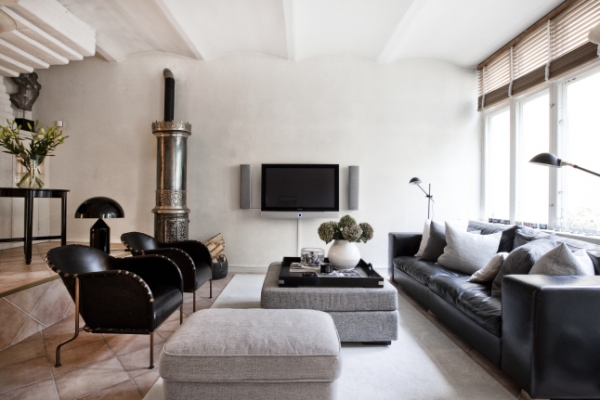 Tucked away behind a neo-classical building on the streets of Stockholm, this cozy and lovely apartment sits with elegance. Beautiful decor makes up the interior, all with a very romantic and modern feel to its design. Darker colors, metal accents, and intricate furnishings make up the look here, and we are definitely fans!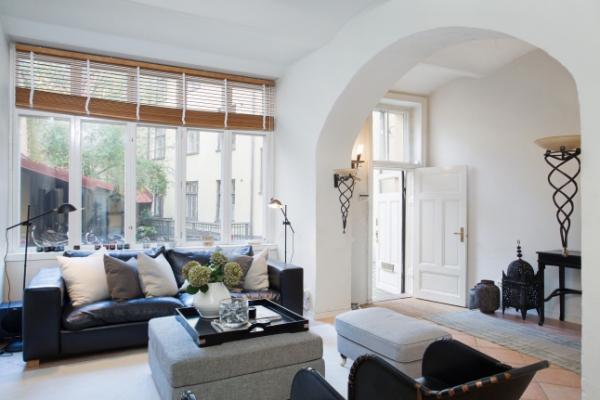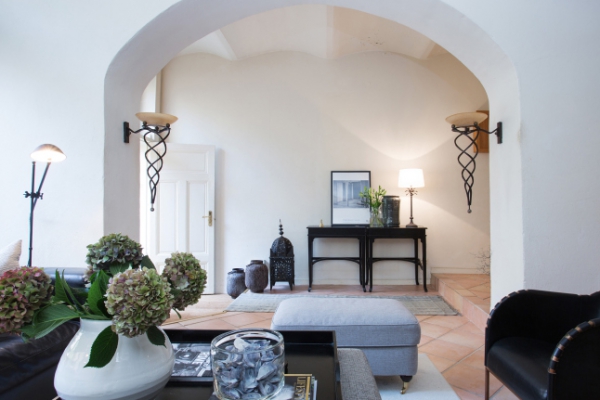 The living area is well balanced in material and colors used; heavy black leather in the furniture contrasts effortlessly with the accenting lighter gray ottomans and throw pillows. The white rug and flower vase are nice touches, adding a little more dimension to the space.
As you move into the kitchen you have a slightly lighter vibe in the beautiful decor seen here. White is the dominant color, seen in the furniture, with dark gray used as the contrasting color. The light wood cabinets in the kitchen also really bright things up (and how perfectly tiny is that kitchen?! So cute).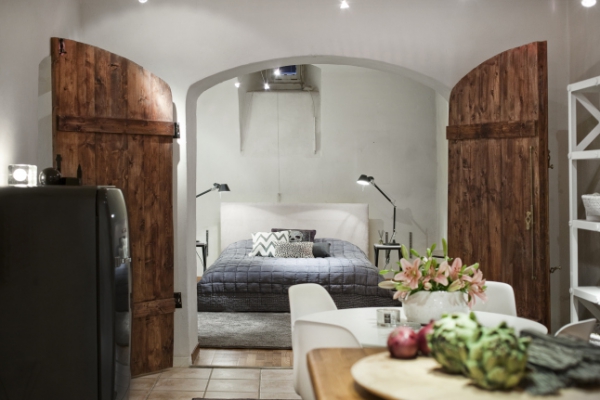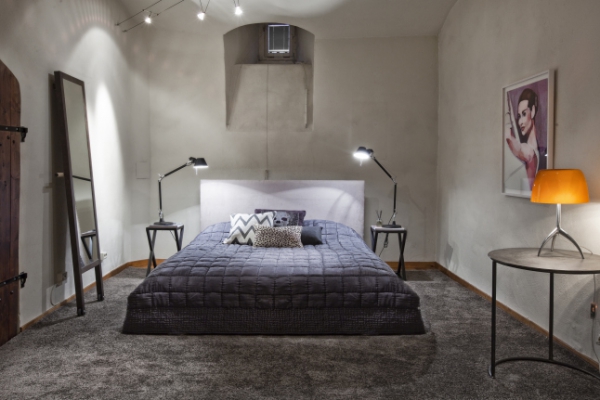 The bedroom has more of the dark romantic look to it also; the heavy wooden doors really add to the look. The presence of darker gray hues and the hanging artwork also gives a much more quixotic vibe to the room.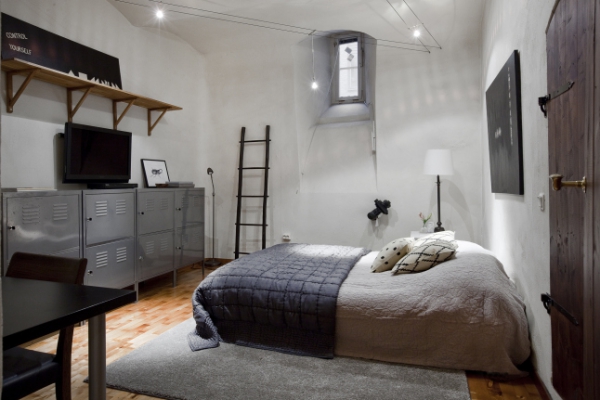 However, there's a much more modern touch to this bedroom; the slate gray storage cabinets used as a dresser are super modern and very unique. We've of course seen cabinets like this from time to time, but not really in a bedroom setting, very cool!
This home and its beautiful decor is a good example of how to keep with one color scheme throughout your whole home. It keeps things simple when actually decorating, and effortless looking when executed well like this.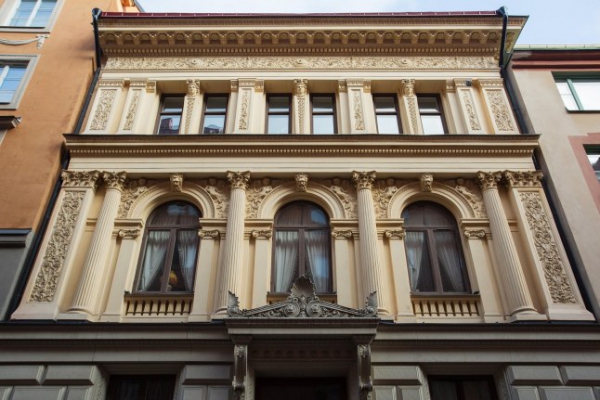 Images found here