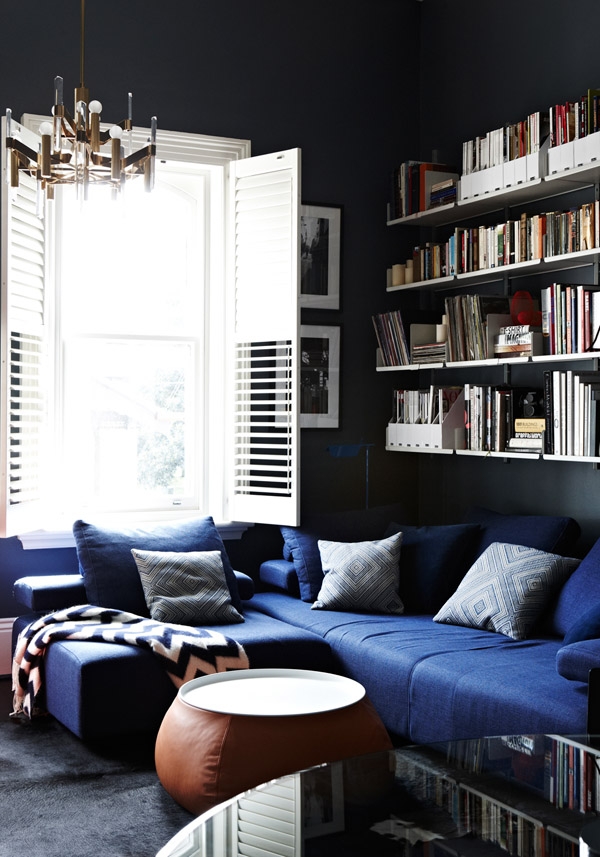 As much as we talk about bright interiors, we are also big fans of dark design. This dark interior in Melbourne is particularly gorgeous with its dark walls and floors, and fabulous décor.
The dark gray walls and the comfy blue sofa look amazing together in this dark interior. The darkness of the space is wonderfully contrasted and brightened by the white in the room, including the large window with the white shutters and the white shelving. We are in love with the toasty colored leather coffee table, it adds a significant amount of interest and warmth to the outstanding design. The gold chandelier is lovely, bringing a bit of sleek glamour to the space.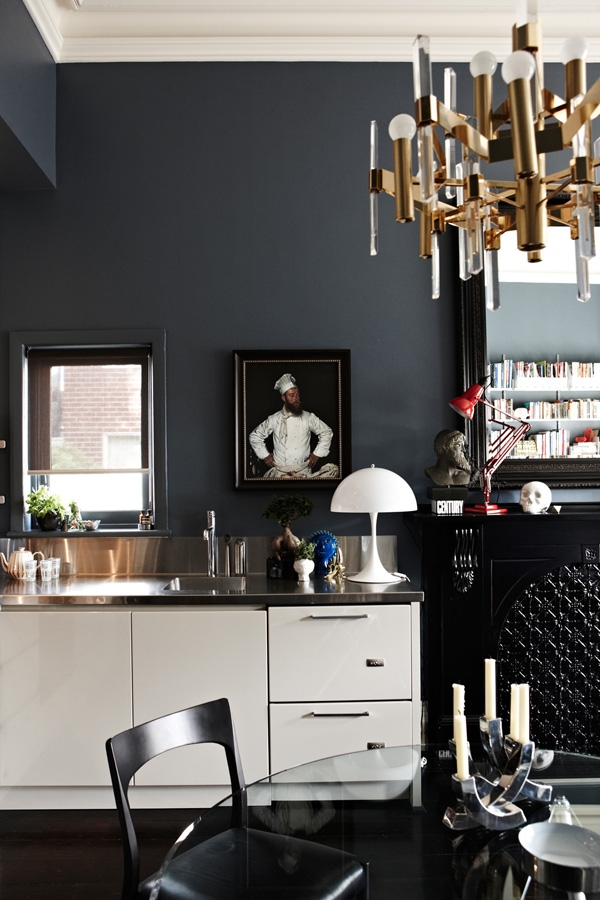 There is so much personality in this Melbourne home. In this area, the dark walls continue, sitting in beautiful opposition to the sleek white cabinets. Dark hardwoods line the floor, and a small window provides a bit of natural light. Stainless steel countertops add a lovely industrial kitchen feel to this sublime design.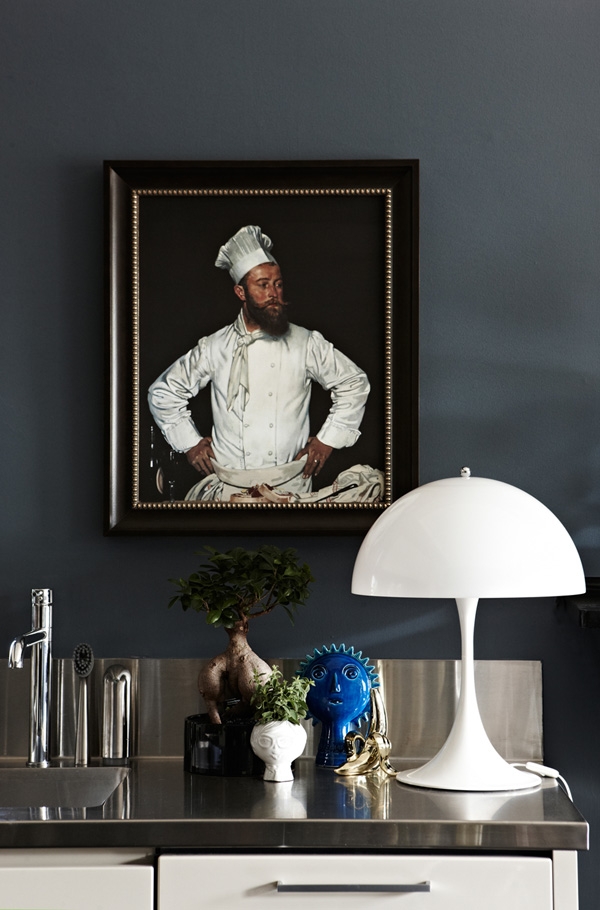 The little pieces of décor in this dark interior are delightfully charming. The chef artwork is probably one of our favorite things ever, and the bright blue sculpture and gold banana are fun and playful. The sleek white lamp is magnificent, and the addition of the greenery is just perfect.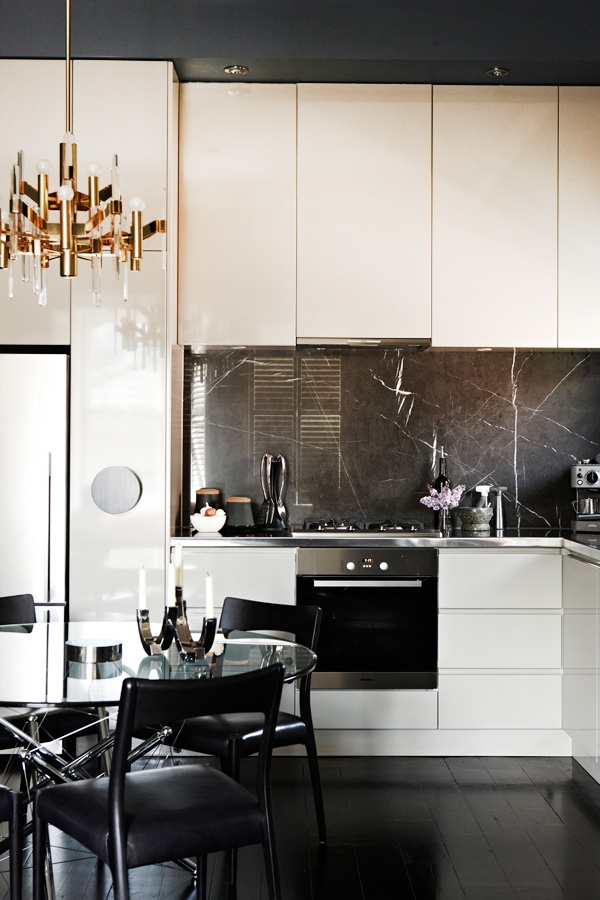 In the middle of the kitchen a circular glass table is surrounded by leather black chairs. Hanging over the table, the same gold chandelier that was seen in the living room, decorates the space. The dark gray backsplash is an awesome touch, continuing the beautiful contrasts.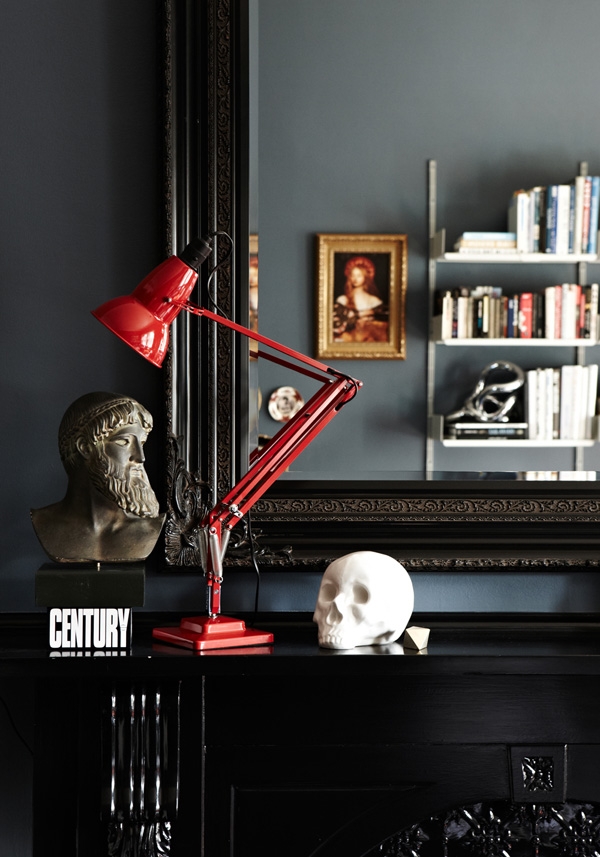 The red lamp is gorgeous, bringing a bright pop of color to this dark interior.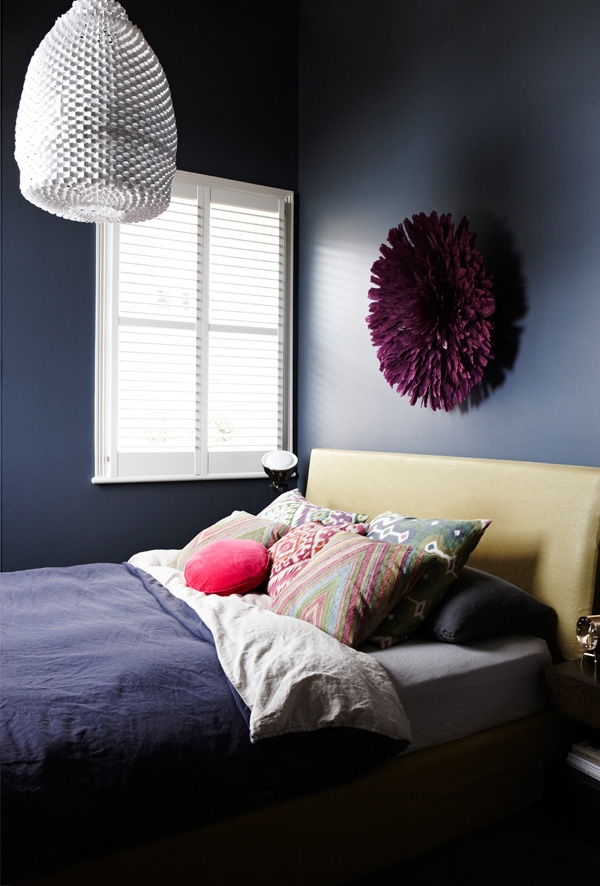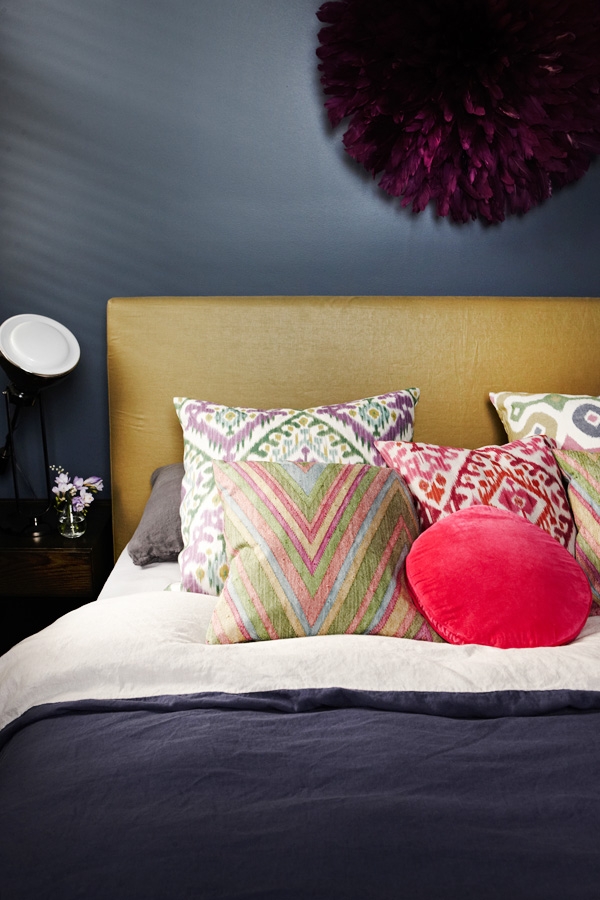 Images credit: Nik Epifanidis
We adore the matching grays in the bedroom, they look stunning with the gold bed. The accent pillows, along with the wall décor, add color to the design, and the white ceiling light and the white shutters, illuminate this gorgeous space: absolutely beautiful.