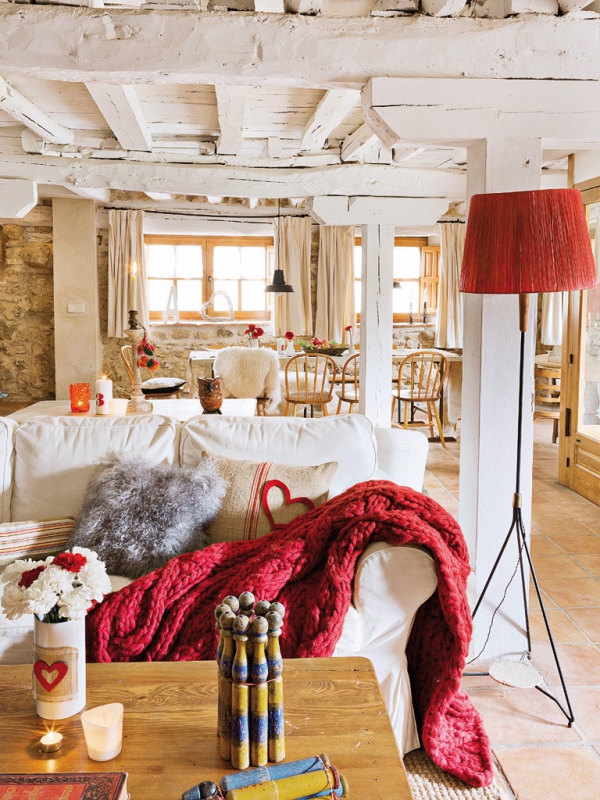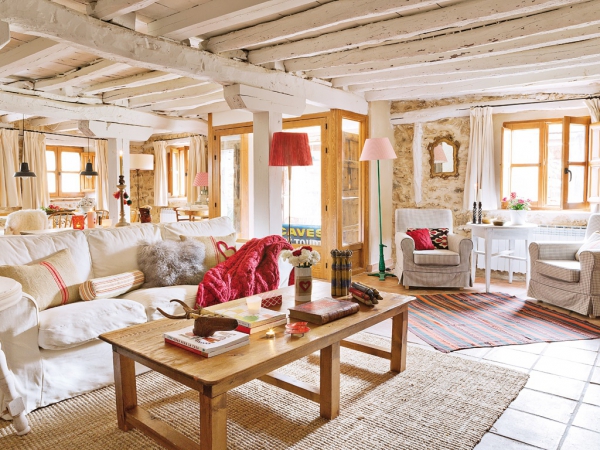 This lovely and immensely cozy home is one of those few you come across that doesn't really need to be altered for the holiday season. It is already so festive without even trying, and manages to have the most popular Christmas color as one of its biggest contributors to the interior design. We're sure you've noticed the use of red throughout the home; whether it is the throw pillows and blankets, the candle holders, rugs, or even the fresh flowers that adorn the dining table, it is clearly used a lot, but somehow remains to be perfectly balanced.
The white on the ceiling and wood beams, along with the stone in the walls really brings that wonderfully rustic meets contemporary look to the home. This, along with the cottage-esque furniture and modern (especially the chevron print that appears a lot), you have a very poised home.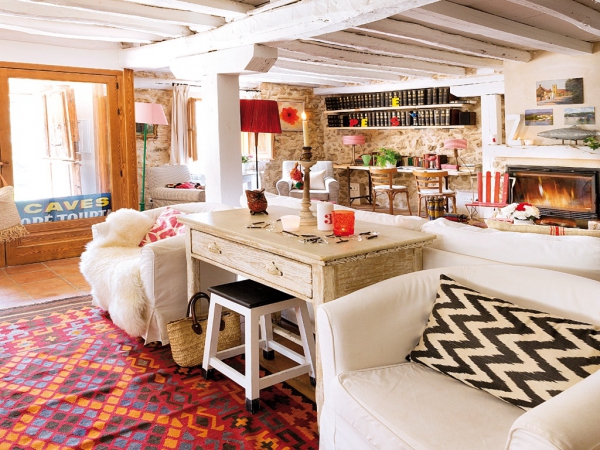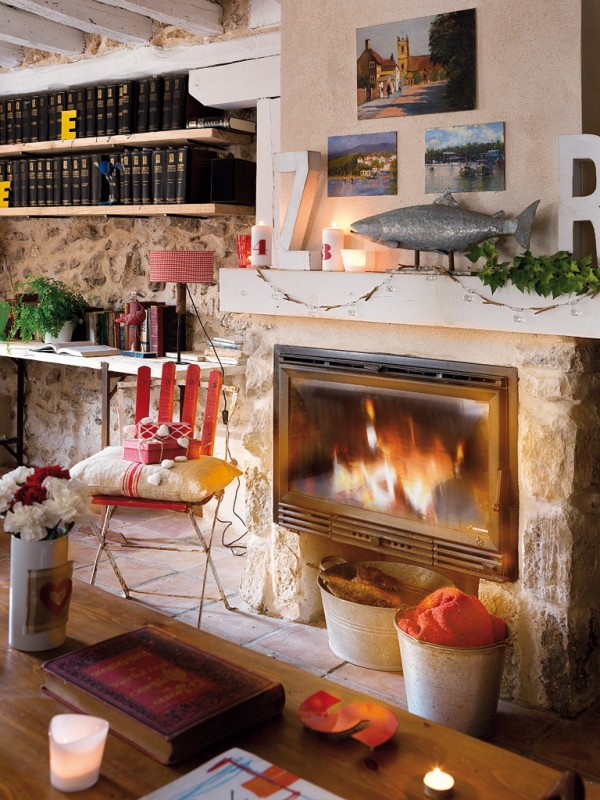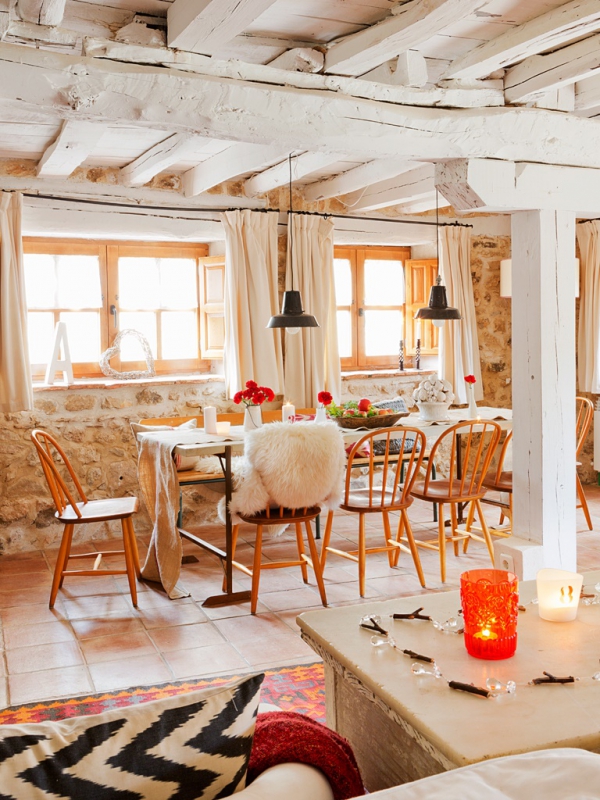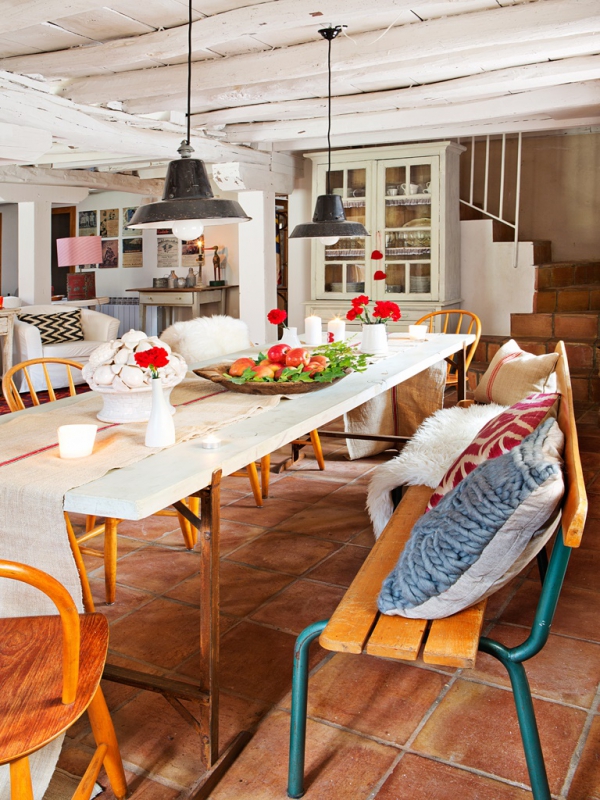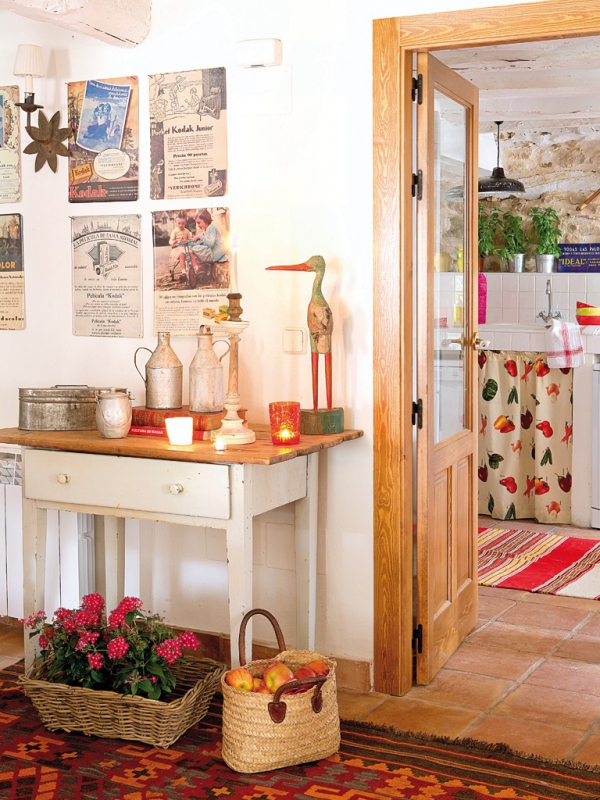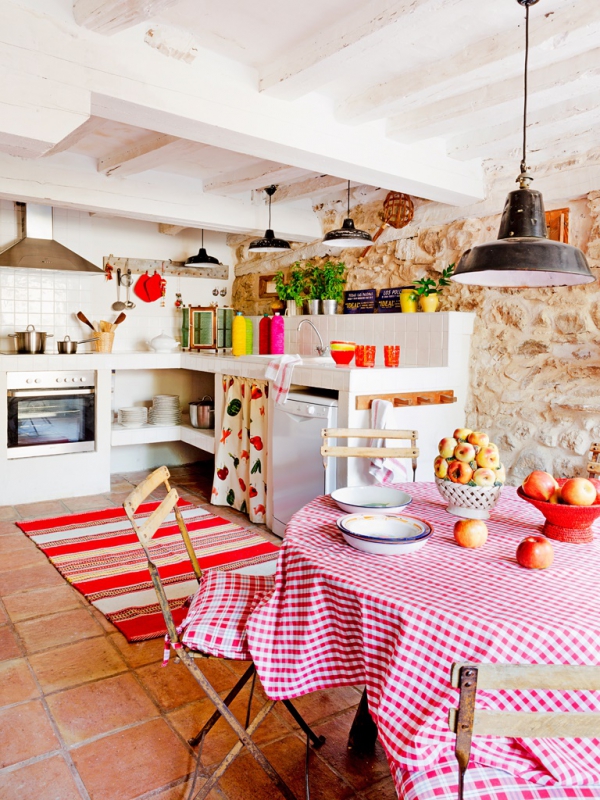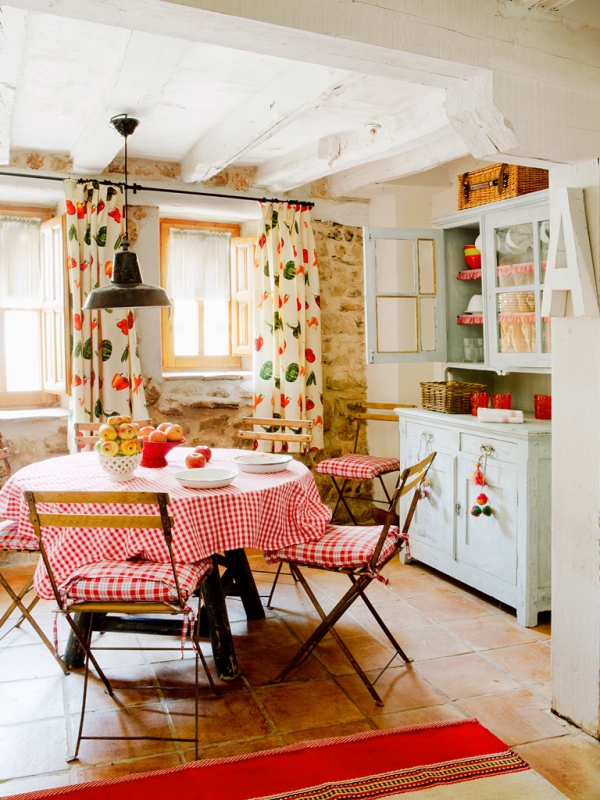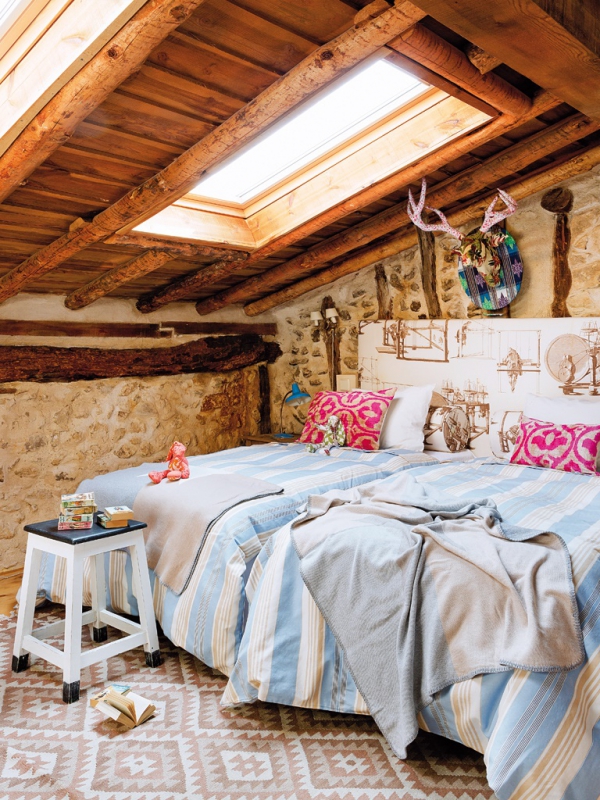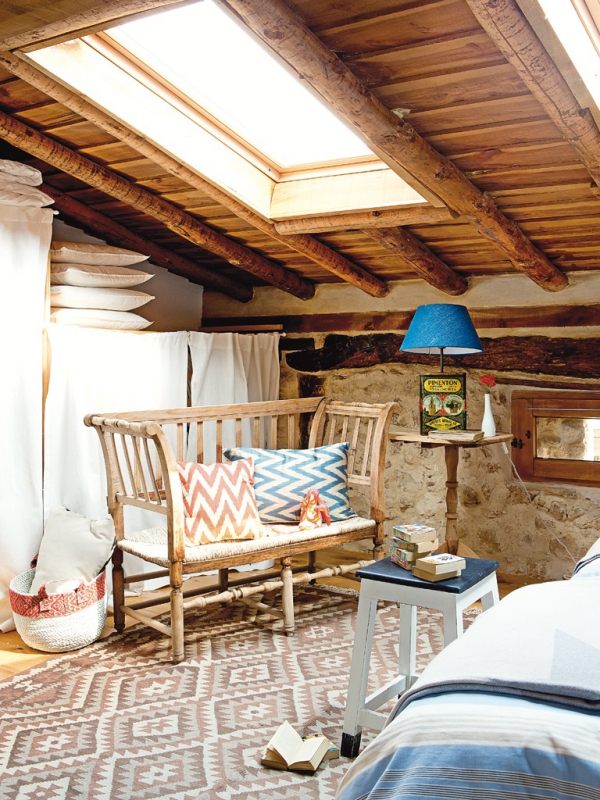 Even the bedroom retains the appeal of the living and dining areas. The simple striped bedspread contrasted by the bright pink pillows really pops against the stone walls. When you step back there really is quite a lot happening in the design of this home, but amongst the 'chaos' it is simply beautiful and so inviting.