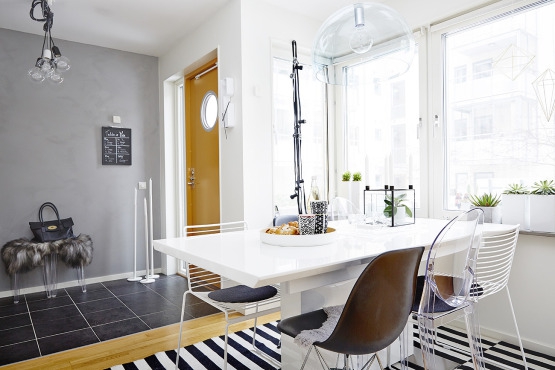 This beautiful and bright home is a young person or couple's dream. One bedroom, one bath, and still so much space left for amazing design, decor and functionality. They've made things super simple with their interior design by opting for the very crisp and very stylish bright white in each room. The white is perfect for adding any color you want in furnishings and it is going to brighten up the home no matter what. With that being said, the use of light gray in the hallway is the perfect contrast of a darker shade as you walk into the bright home.
This house is definitely border line monochrome. The sparse use of color in each room is very minimal but still very effective. The black in the living room and kitchen area contrasts perfectly with the white. Even more, the slight use of pattern, seen in the striped rug in the kitchen keeps it fun. Speaking of the kitchen, the hodge-podge of chairs seated around the table are super adorable, and surely a much more economical way of creating a chic and modern look like this.
The pink seen in the bedroom is almost a little surprising, as the rest of this bright home is accented only in black, gray, and beautiful shaggy textures.  It almost creates a much more warm feeling in the room.
Overall, this home is a perfect example of modern interior design at its simplest and best.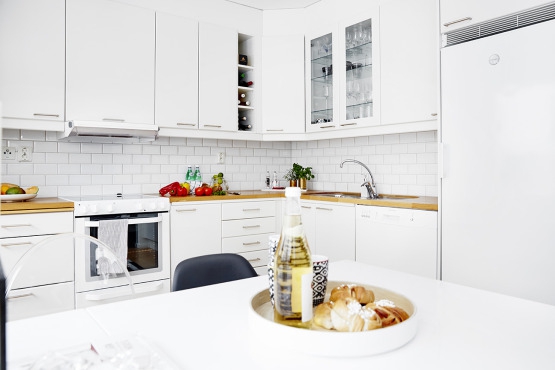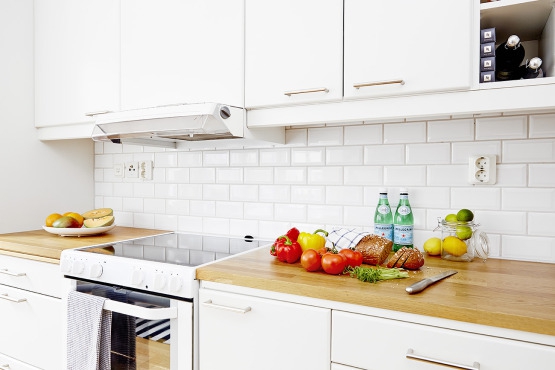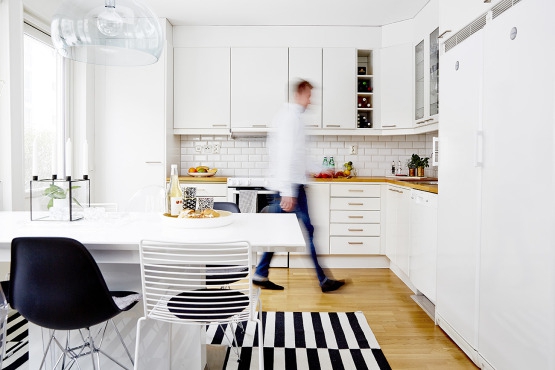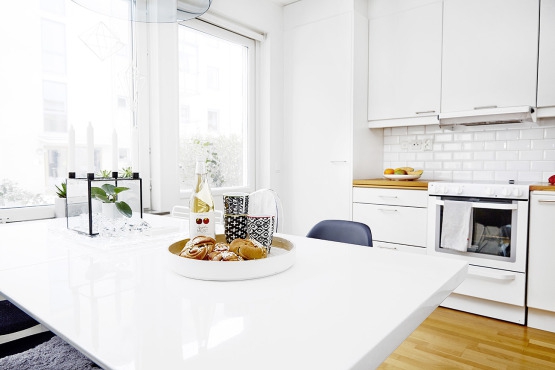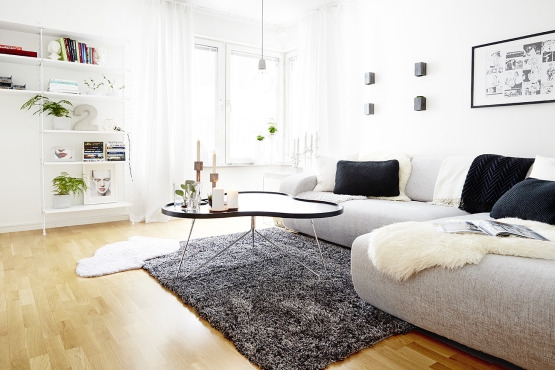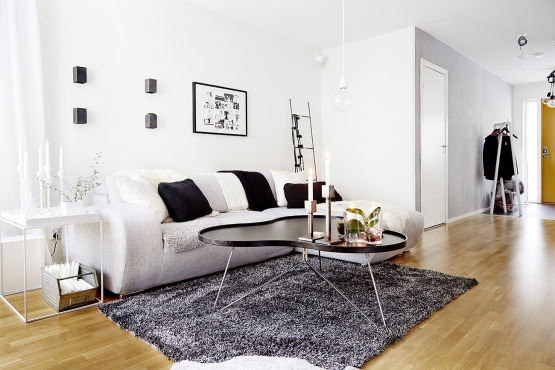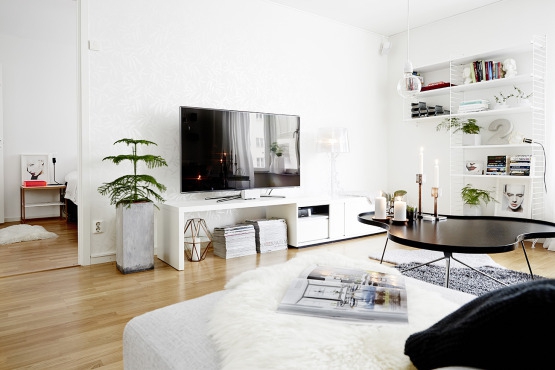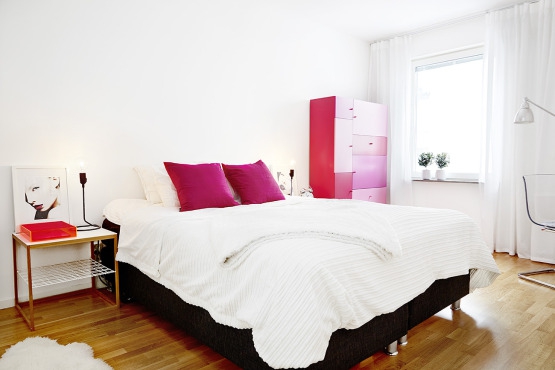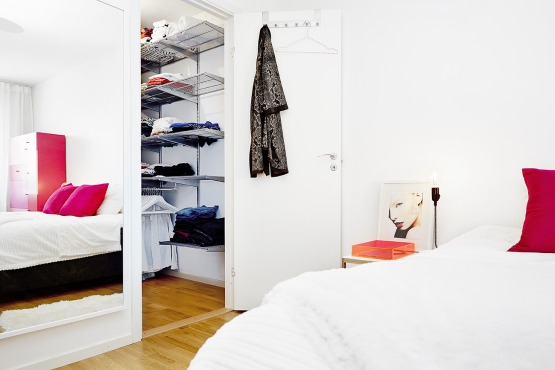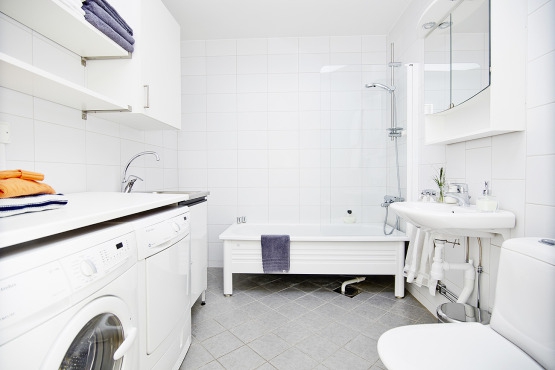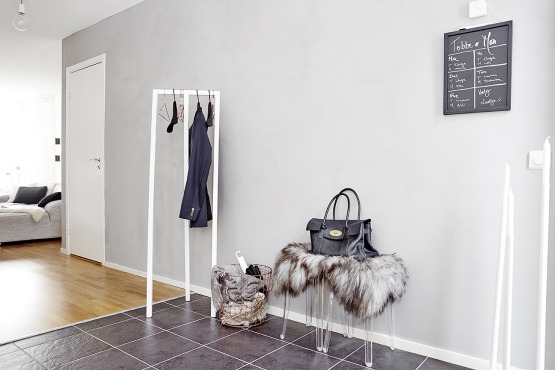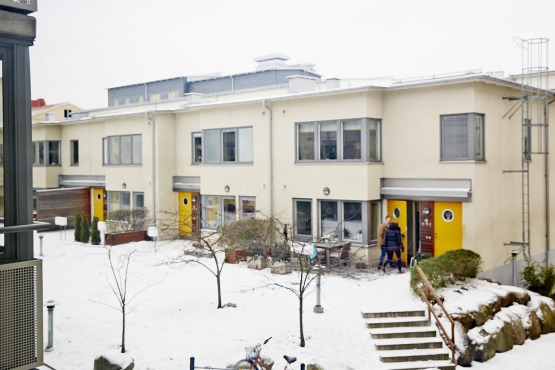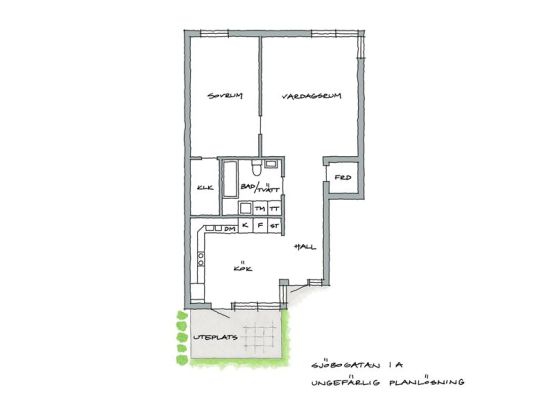 Images found here