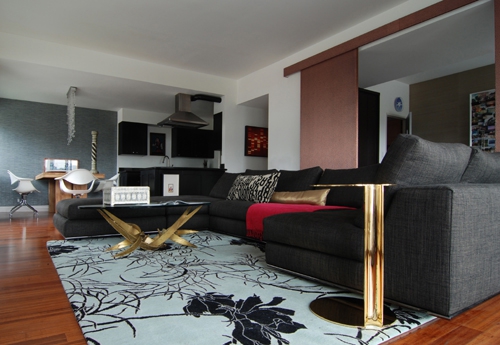 When the owner of this apartment at Westview Tower, West Hollywood decided to remodel he needed a solution that took into account his rather large and exotic art collection gathered from his travels around the world. The goal was to show off the art but not distract from its beauty and still provide a comfortable environment for both living and working.
The apartment was painted in fairly neutral and pale colors which help to make the artwork stand out more, with warm wooden floors and an abundance of natural light coming through the large windows. In the master bedroom you will find a large four poster bed and quaint woodland themed wallpaper. In the dining area a delicate crystal chandelier hangs over the chunky wooden table. The kitchen is modern and fitted with dark colored units which bring balance to the open plan area.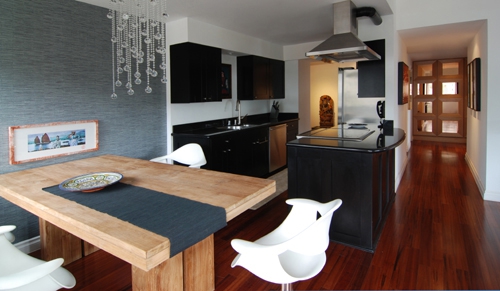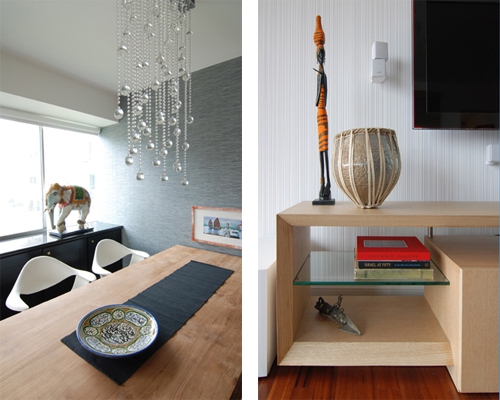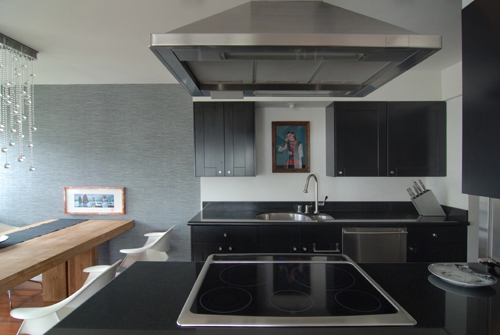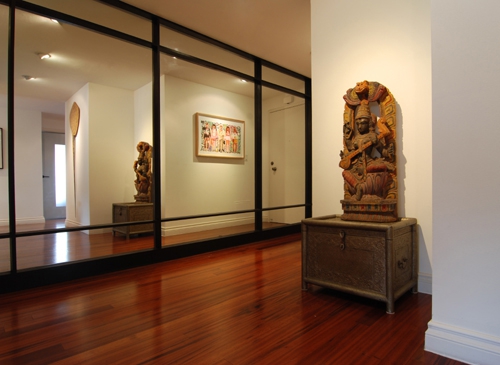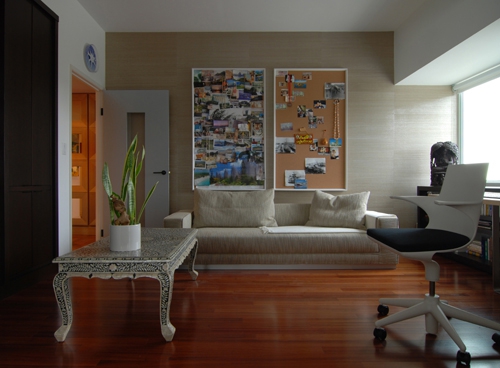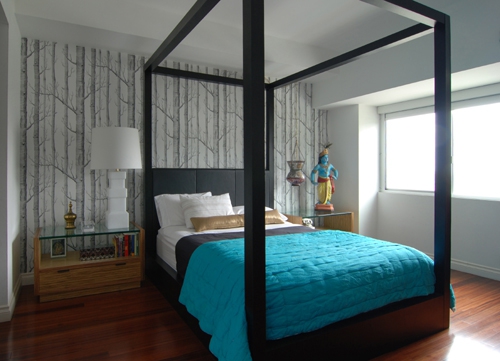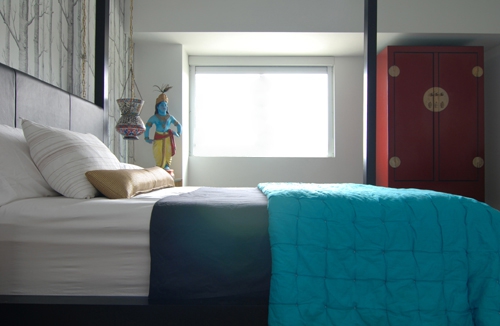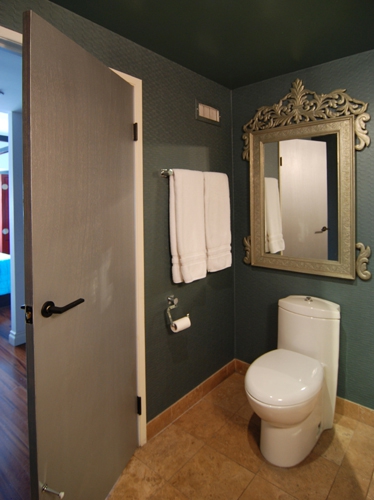 A home office is found through sliding glass doors and is the perfect place to work in beautiful surroundings. The artwork has been placed in various positions throughout the apartment and shows the great taste of the owner. The interior design skills of M.J. Lanphier Interior Design have matched the needs of the client very well with this apartment that is sure to be a wonderful place to live.