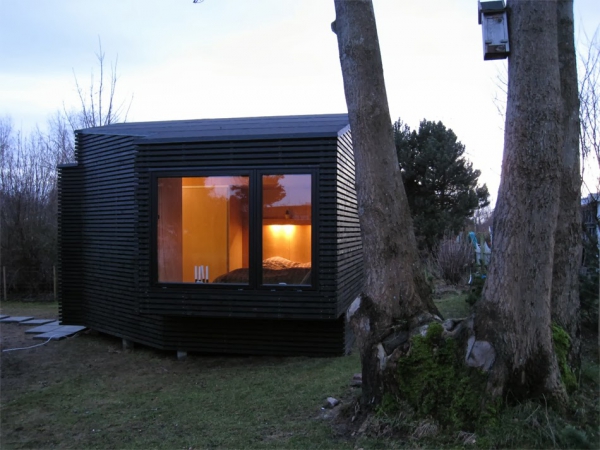 This tiny guest house is located in Prestø, Denmark, and it was created by Martin Kallesø Architects.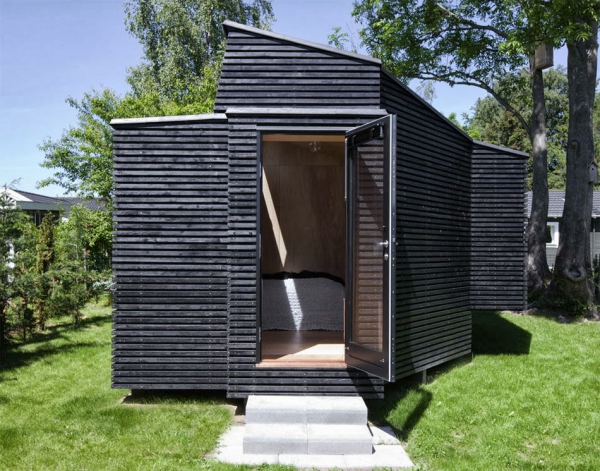 The exterior of this tiny guest house is absolutely gorgeous. The dark wood blends in wonderfully with the tall trees, and fantastic angles add a lot of interest to the home. We love the wood pattern and the windows, they create an inviting exterior. Concrete steps lead up to a sleek door, allowing natural light into the fabulous space.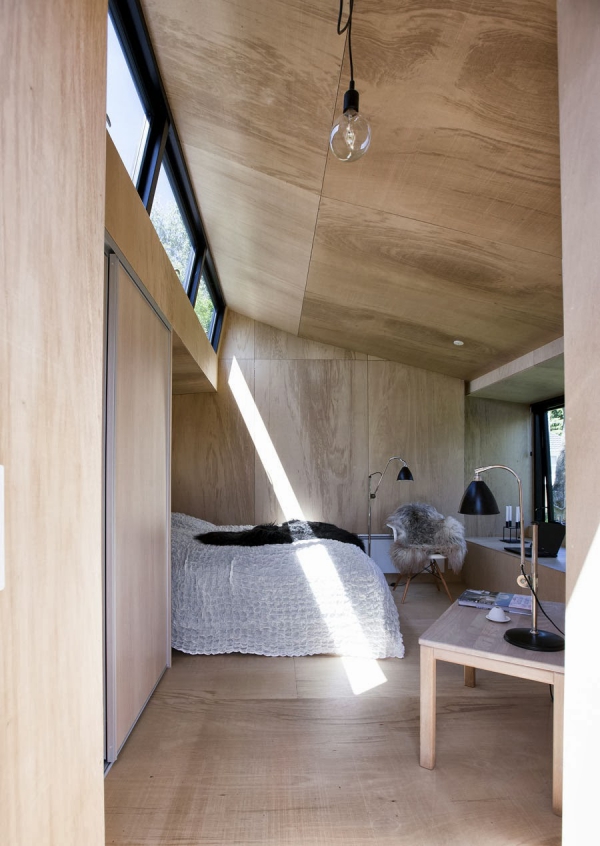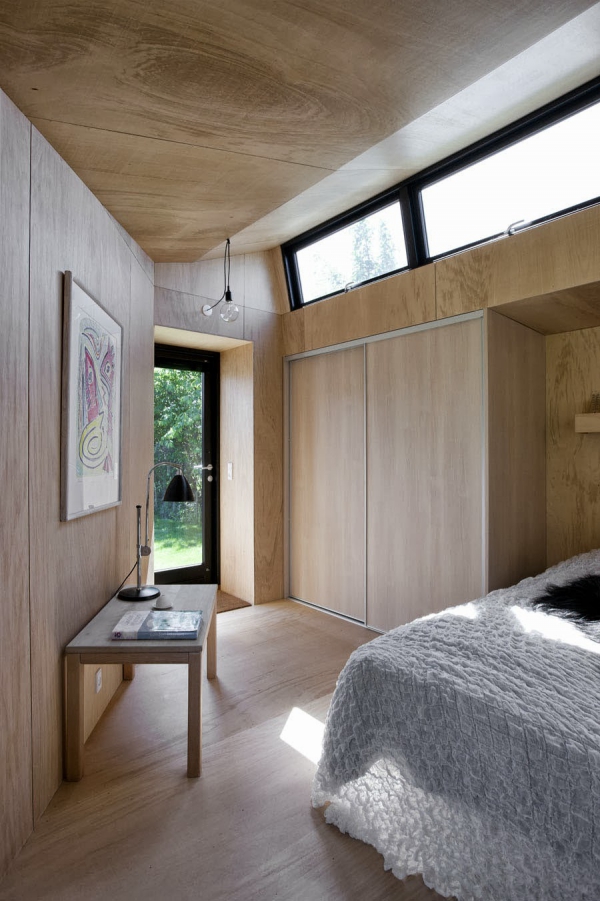 Inside the tiny guest house gorgeous light wood creates a cozy atmosphere. A simple light hangs over the door, lighting the entrance, and three rectangular windows allow even more natural light into the space. The fantastic angles continue on the inside of the guest house, bringing a lot of interest to the design. The storage is kept sleek and simple, allowing it to blend in with the rest of the room. A wooden table sits off to the side, and it's framed by a beautiful abstract artwork. The abstract art is a magnificent touch, it brings a little personality to this guest house. On the table, a black lamp and a book occupy the space. The touches of black in this design are lovely, they oppose the light wood beautifully.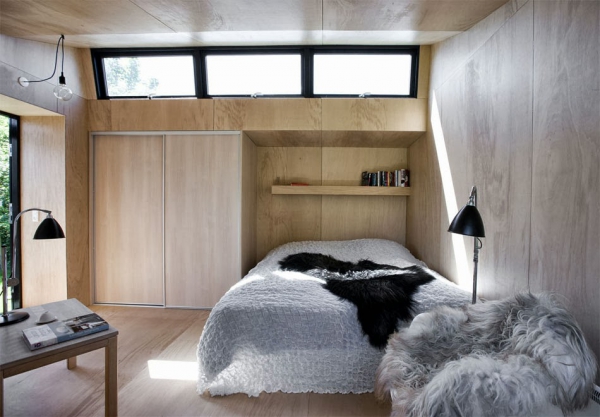 The bed sits in a little nook with a built-in shelf. The bedding is fabulous. A white comforter and a black fur throw, bring an amazing dose of texture and contrast to the space. In front of the bed, a floor lamp, matching the lamp on the table, sits. Next to the lamp, a modern chair, decorated with another fur throw, brings even more texture to the room, and creates the perfect place to relax in this guest house. A large window, adorned with candles, provides wonderful views to the outside: simply beautiful.
What do you think about this tiny guest house?