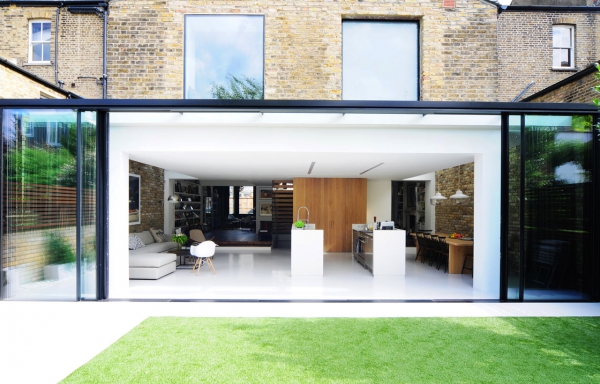 This renovated home is the work of  Bureau de Change in London. They took two adjacent residences and combined them, making one house. Then they added a wonderful extension on the back, creating an interesting and spacious design.
The exterior of the home is absolutely gorgeous, we love the relationship between the brick and the black extension. The rectangular shape of the extension complements the original parts of the home and gives it a little something special.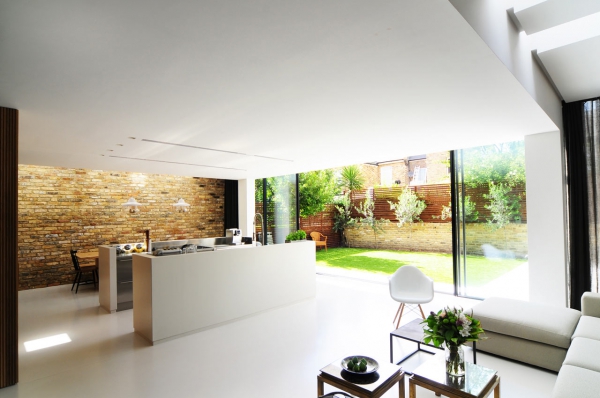 In the inside of this renovated home, floor to ceiling windows allow for a lot of natural light and there's a wonderful indoor/outdoor experience. The brick, white, and wood look fabulous together, fashioning a sleek but comfortable atmosphere. The living area has a beautiful white sofa, a white modern chair, and small fabulous tables. From this view, you can really get a grasp of the beautifully designed backyard. The brown fence, the brick, the grass, and the trees and bushes create an inviting view.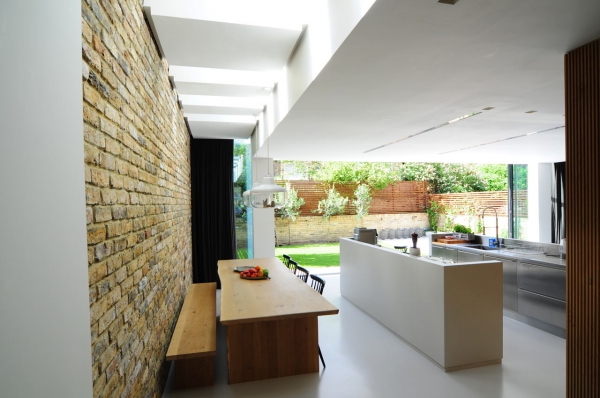 We love the way the living room flows into the kitchen, and then flows into the dining area. The kitchen sits just left of center, and it's created by two white parallel structures. We adore the way this is set up, it creates a direct line to the outdoors, and makes it easy to get to the living space and dining space. Stainless steel drawers and countertops, and sleek fixtures complete this magnificent kitchen. The dining area brings more of a laid-back feel to the home. A wooden table, a wooden bench, and dark chairs make up this beautiful eating space, and two unique ceiling lights frame it, perfectly complementing this gorgeous design.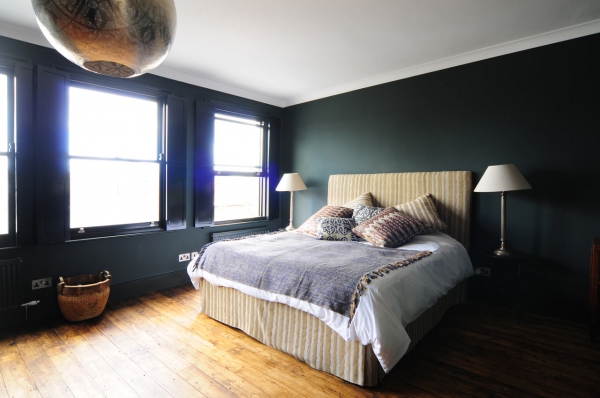 The colors in the bedroom are delightful, and we adore those hardwoods.
An outstanding renovated home.
What do you think? Do you like this design?
Photos: Eliot Postma