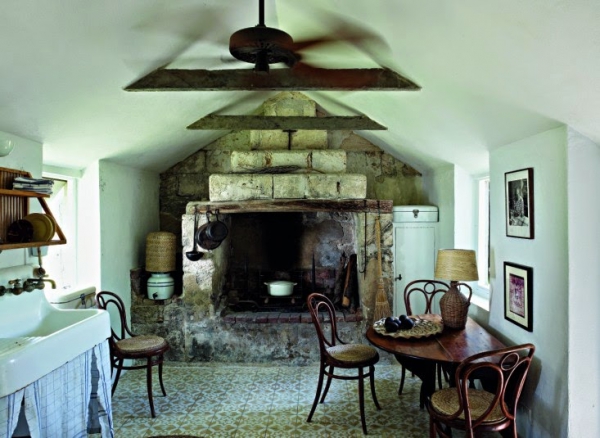 We're feeling quite tropical this week! There are several known vacation spots throughout the world that people commonly go to enjoy heavenly islands and fun excursions. One of these wonderful places are The Bahamas! No need to book your cruise, because we're going to give you exclusive access to one of the places you can rent there in advance. Located in Harbour Island, Bahamas is a vacation house bursting with beautiful rural décor that is simply breath-taking!
Known as "The Salt Box", this vacation house owes its laid-back rural décor to its interior designer, Tom Scheerer. Scheerer found a way to restore this home in a way that almost seems as though it had been fashioned like that for years! He made this possible due to the age of the house, which is over 200 years old. From there, he revamped its interior by building around key features such as the gracefully aging fireplace and some exposed walls. The use of cool green shades also adds to the dual potential of both rustic preservation and modern additions.
Who wouldn't want to sit out back on the patio to enjoy the breeze in beautiful basket-woven chairs? Be sure to keep this place in mind on your next trip to the Bahamas!