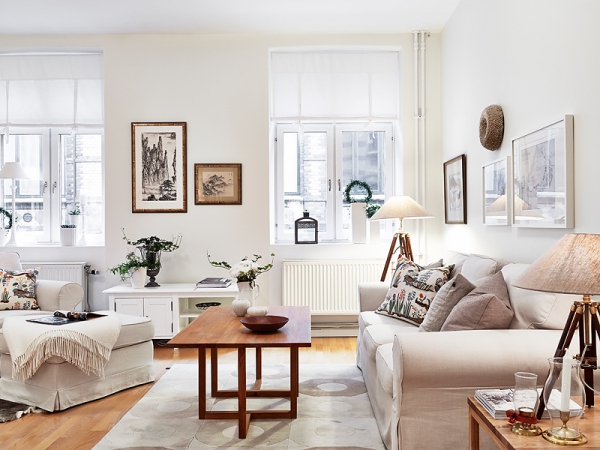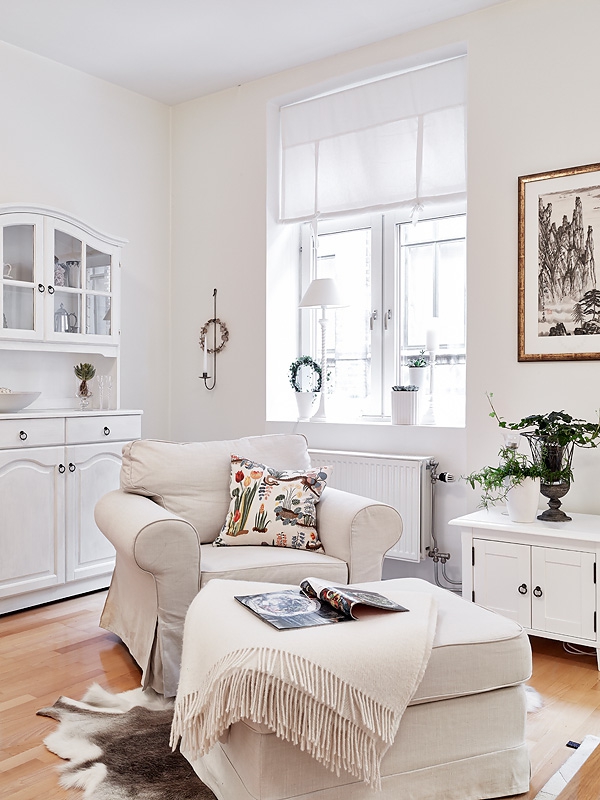 This home is positively stunning. It is full of wonderful white décor, cozy hardwoods, and small doses of dark color that really make the design pop.
This house has a combined living and sleeping area. The living area has large windows, letting the natural light flow into the space. White shades provide a bit of privacy, and help to brighten the room even more. A comfy sofa sits against the wall, and a sleek wooden table provides a place for beautiful décor and plants. The wooden table is really perfect in this design, it looks gorgeous with the white décor. Outstanding wooden lamps sit on each side of the sofa, adding interest to the room, and intriguing artwork adorns the wall. Across from the sofa, a chair and an ottoman provide additional seating. We adore the floral accent pillows and the deep green plants, they oppose the bright white space wonderfully.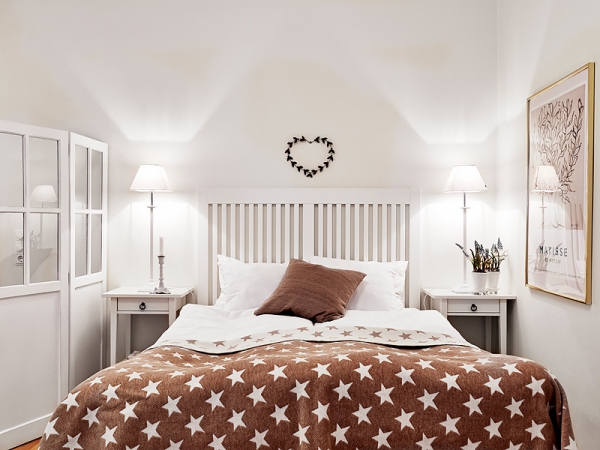 The sleeping area uses a cozy brown to add interest to the white décor. A white bed is framed by two white tables. On the tables, slim white lamps occupy the space. The touches of dark color continue in this area with the decorative heart on the wall, and the small plants on the table. The bed is adorned with a brown accent pillow and a brown and white comforter, and a white divider separates the space from the living area: absolutely gorgeous.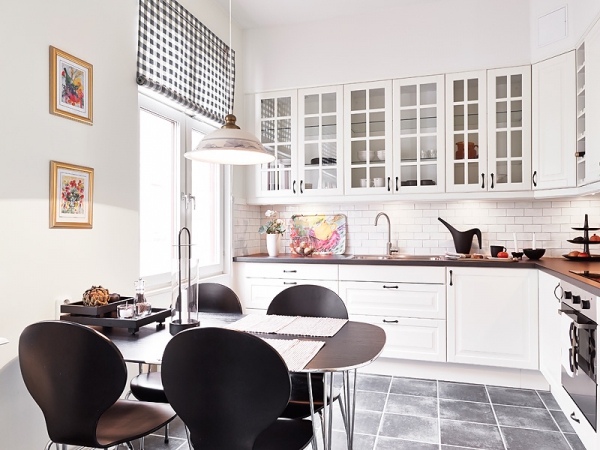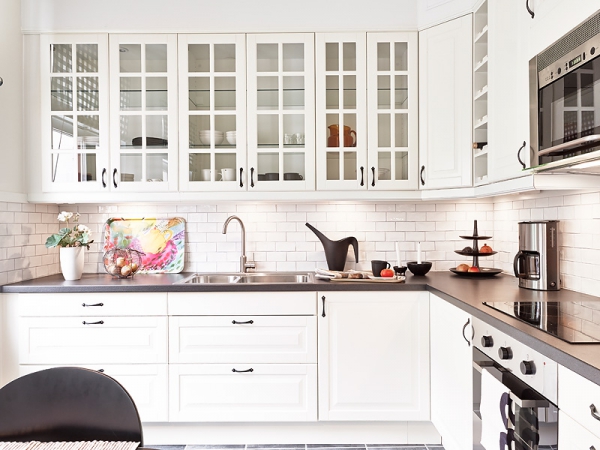 The kitchen is elegant and striking. It uses contrasts to create interest, and touches of gold to bring a bit more glamour to the design. The floors are out of this world with their dark color and worn look. White cabinets and drawers are adorned with dark hardware, and white subway tile adds a wonderful pattern to the room. The countertops are sleek and perfectly suited for the design, and the plants and flowers bring a bit of liveliness to this magnificent space.
Simply lovely.