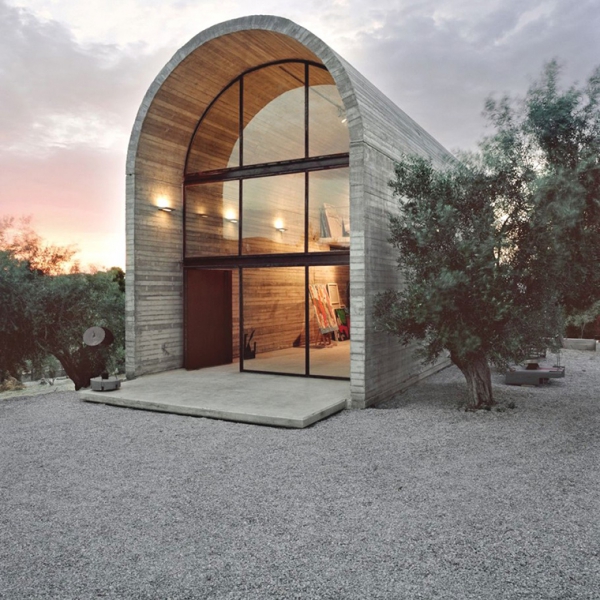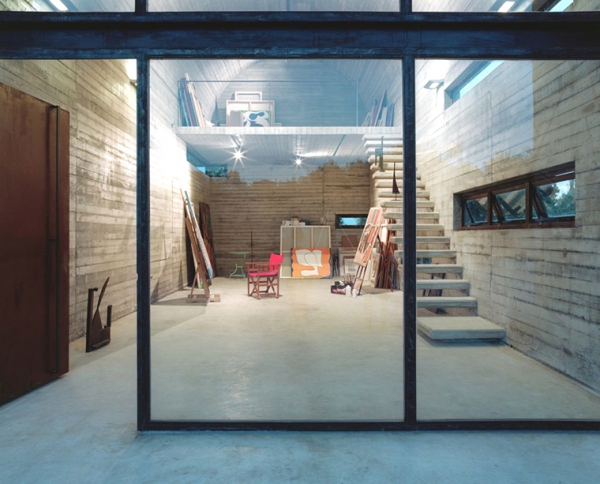 The Art Waterhouse is located in Boetiya, Greece, and it was created by the architectural studio of Athens A31 Architecture. This art studio design is four thousand square meters of beautiful architecture and open space.
The exterior is made of concrete and has a wonderful dome shape. The lines in the concrete are absolutely gorgeous. Large windows with black frames fill the front of the gray dome, adding even more beauty to this outstanding architecture. A large brown door provides entrance to the art studio and adds a lovely industrial touch to the design. The small patio is lit by sleek lighting, and the surrounding landscape is full of gravel, contrasting the smooth look of the concrete building. There are also lovely trees and flowers.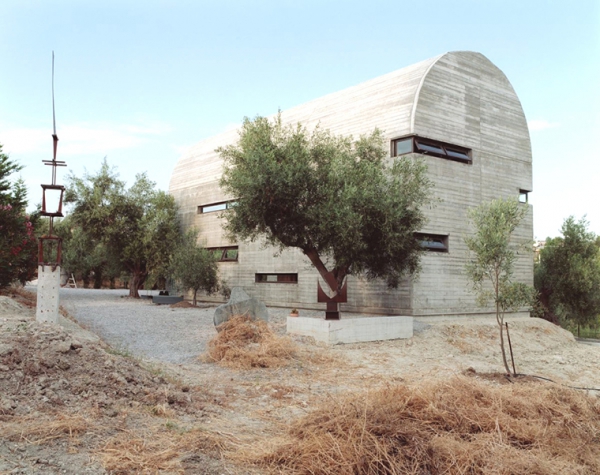 Behind and on the sides of this art studio design the trees, flowers, plants, and gravel continue. Sculptures adorn the outdoor space, adding even more beauty to the exterior of the structure. The sides and back of the building are decorated by slender horizontal windows, allowing even more natural light into the space, and providing a bit of ventilation.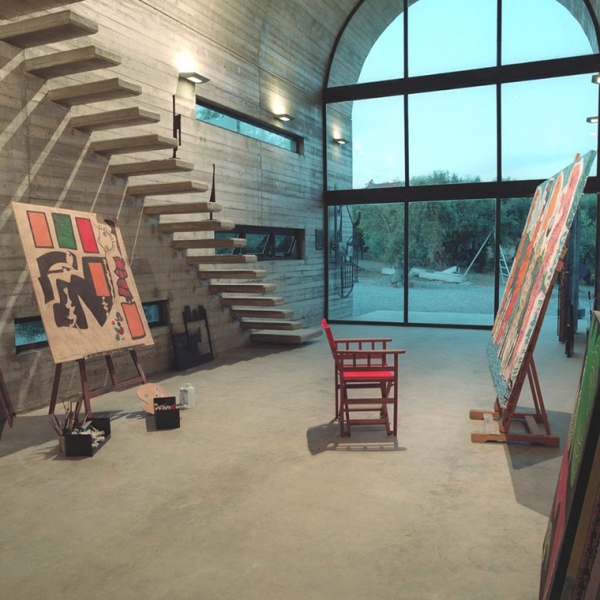 Inside the art studio design the space is open, spacious, and beautiful. The concrete continues on the inside, bringing even more continuity to the design. We love how the sleek lights that are used on the outside, also light the inside. It creates a wonderful indoor/outdoor effect. The staircase is perfectly suited for the design. Concrete rectangles are built into the wall, leading the way up to the loft space: simple and interesting. The intriguing sculptures continue, adding just a few touches of décor to this striking art studio.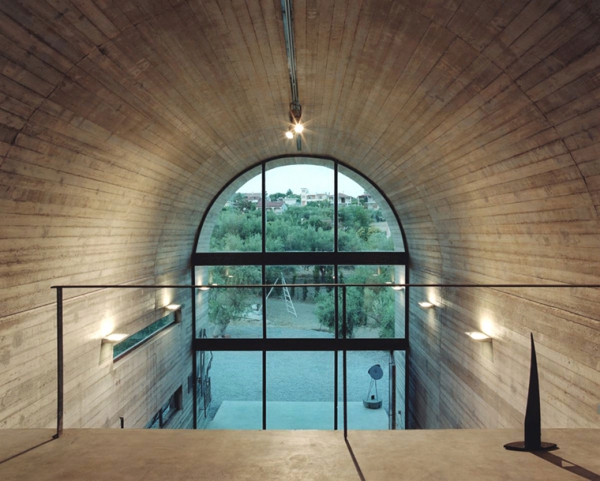 The loft space has beautiful views of the tall trees and the city.
We think it would be amazing to work in this art studio design? What do you think?