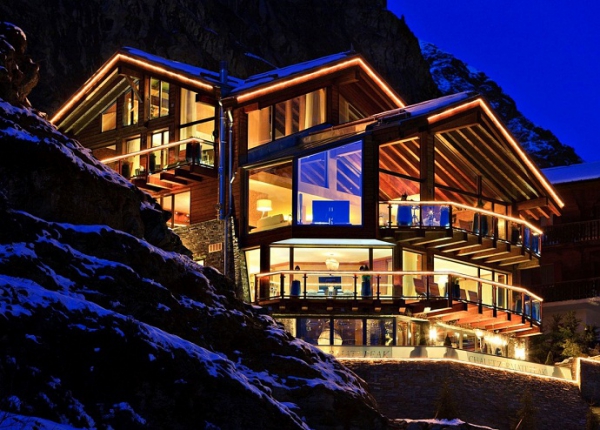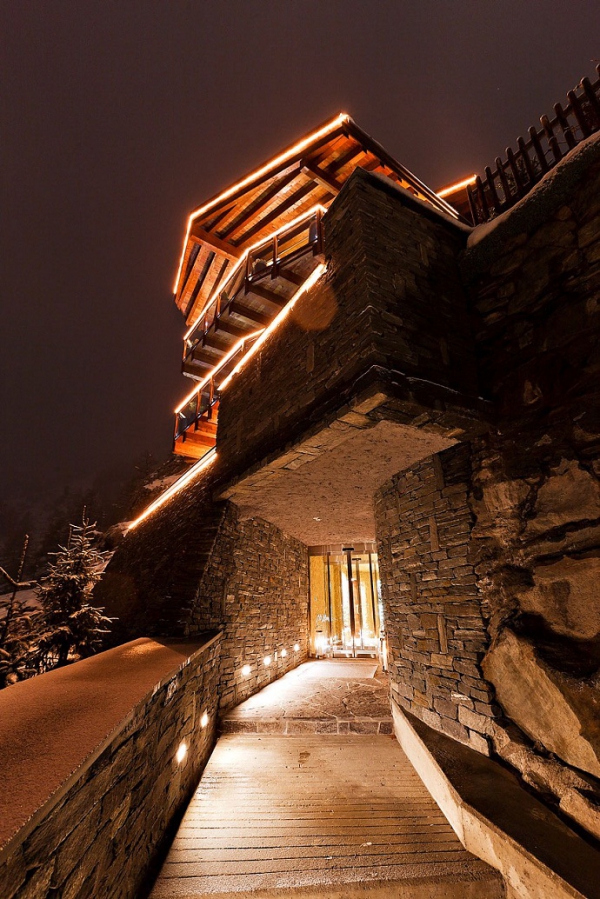 This Paul Bowyer designed dream chalet in Switzerland has enough charisma to attract the most discerning of design experts.  Chalet Zermatt Peak's solely stone tiled exterior affords the building a charismatic charm that is only enhanced by the rich dark shade of the pieces used.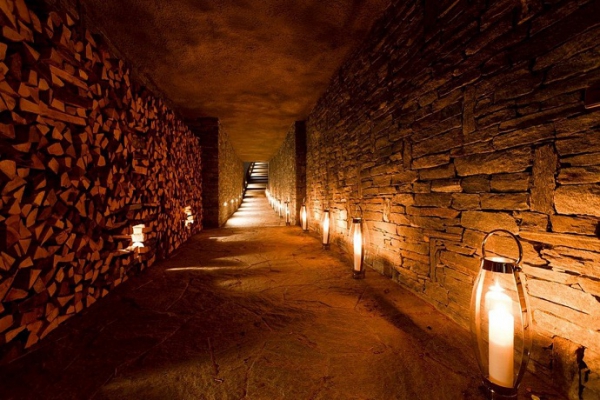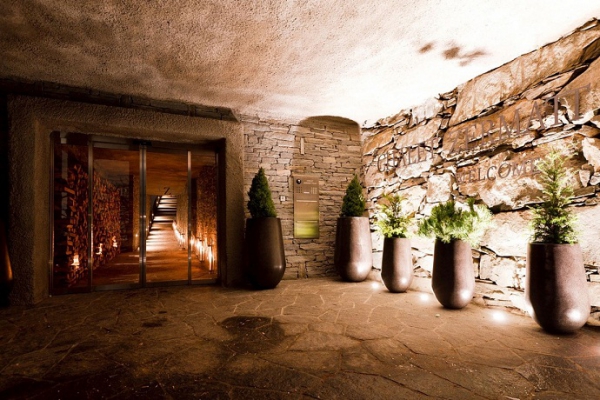 A walkway enclosed by moderate height walls guides you to the dream chalet's entrance. As you approach the entrance you can't help but feel charmed as you stroll into a section of the walkway that resembles an elegantly designed cavern style porch. This is so because at this point a section of the building actually hangs over the entrance. Fully transparent glass doors adorn the front of the building.
The lighting on the building brings life to the dream chalet especially in the night. Elongated bulbs illuminate the perimeter of the edges, making it much easier to appreciate the beauty of the walls at night.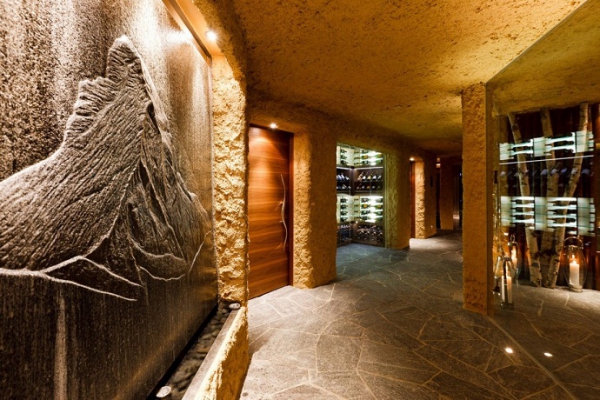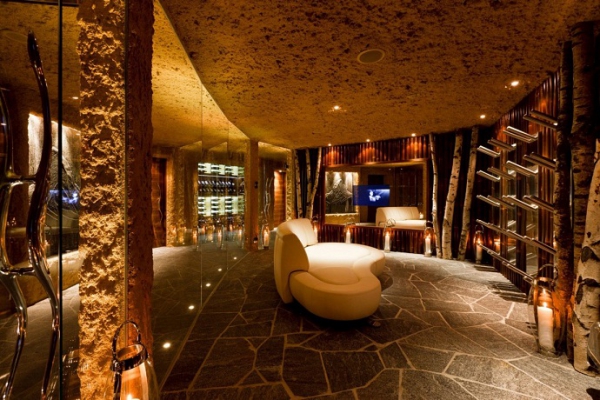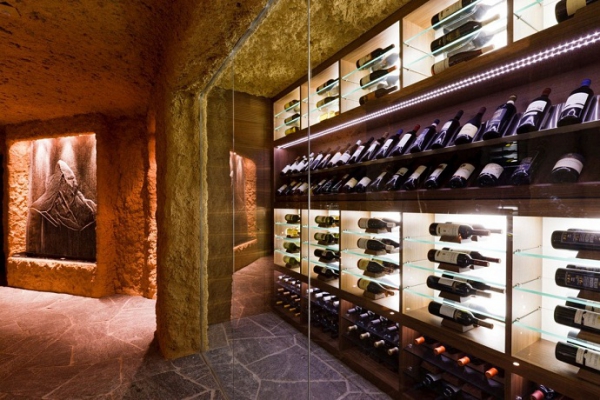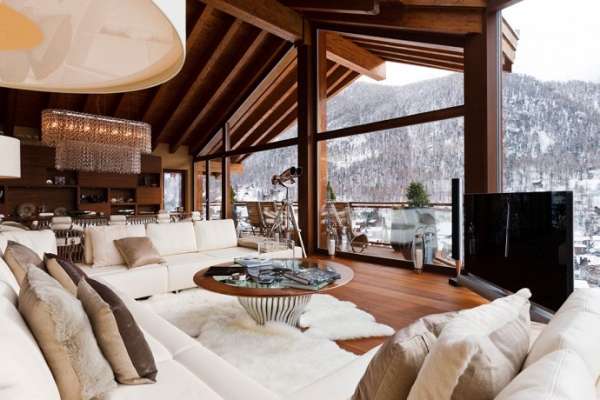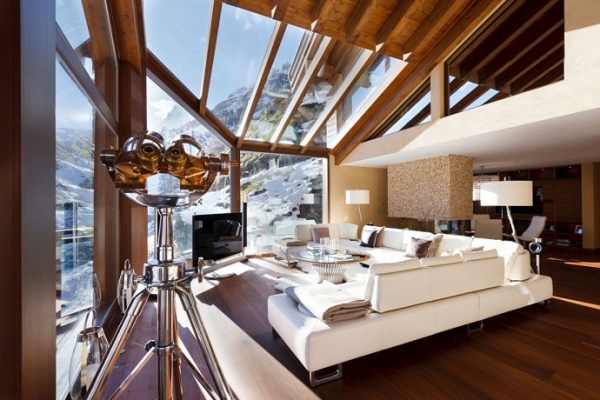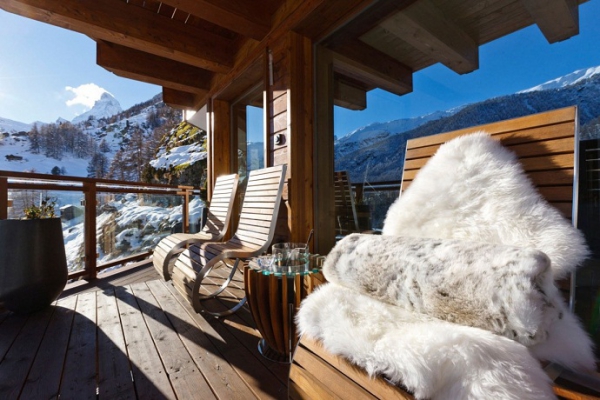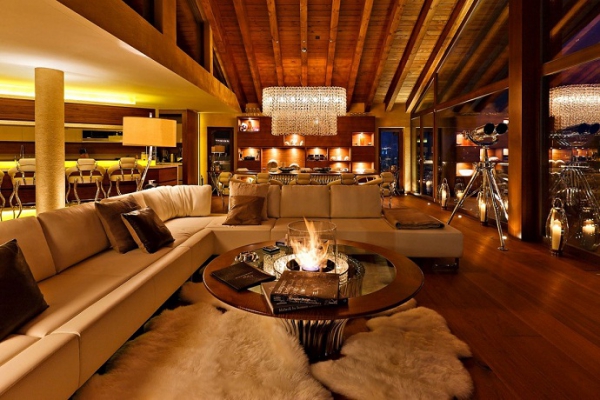 An extended well lit mosaic stone walled passage leads to the impressive interior. The living room is a fusion of dark and light with brown hues covering the floors and walls and white sofas decorated by pastel shaded cushions. The wooden coffee table fuses into the natural aura of the space and the white plush rug on which it stands helps to maintain the balance of dark and light. This room offers a spectacular view as it is located at a higher level of the building.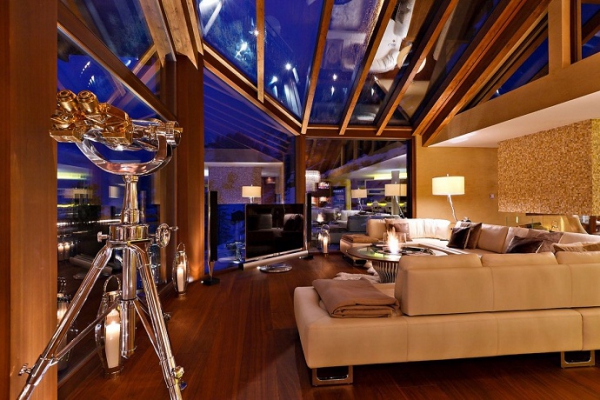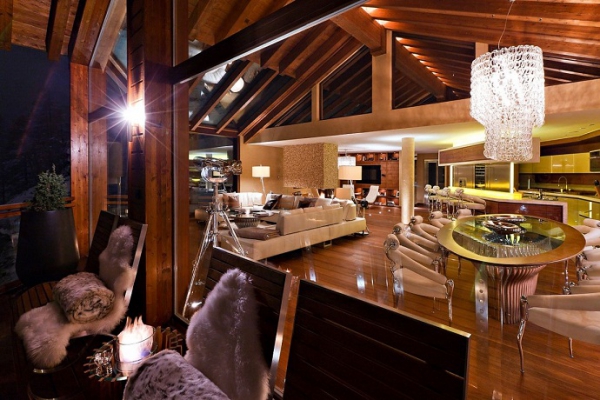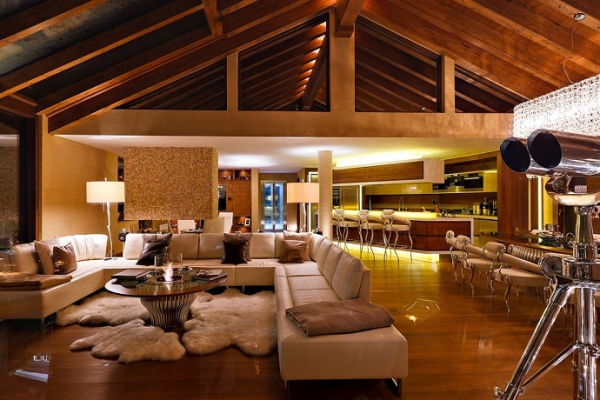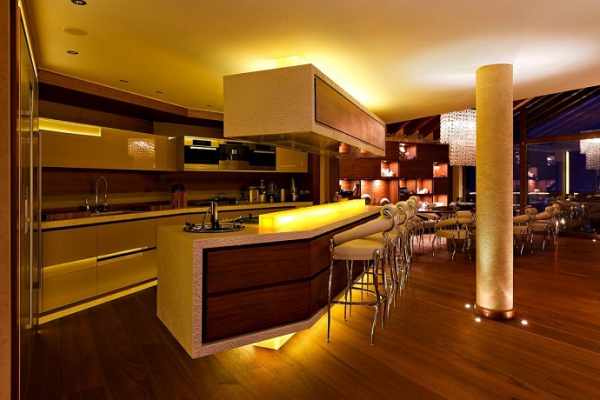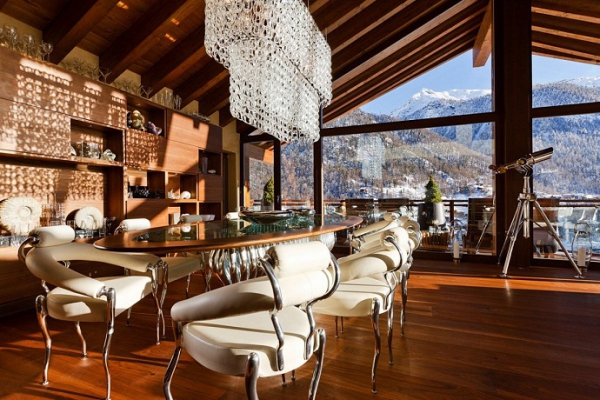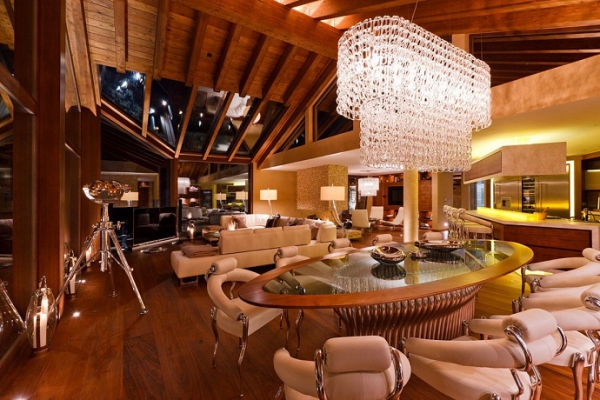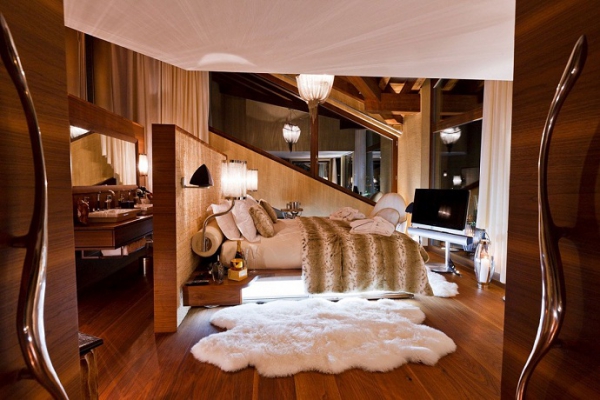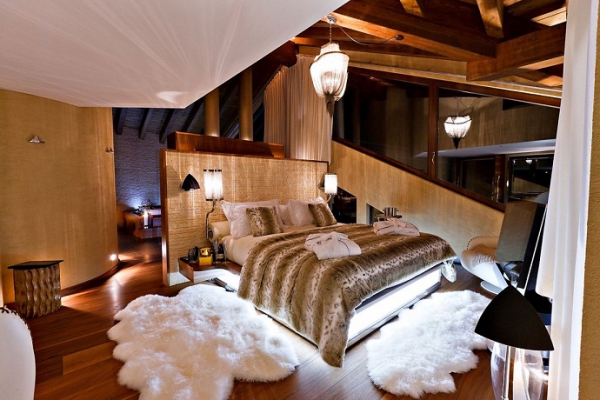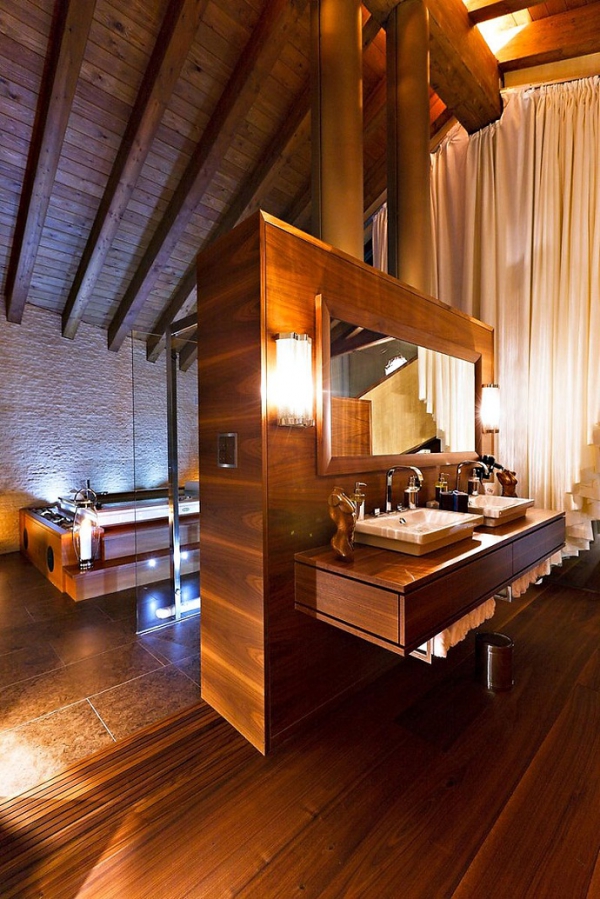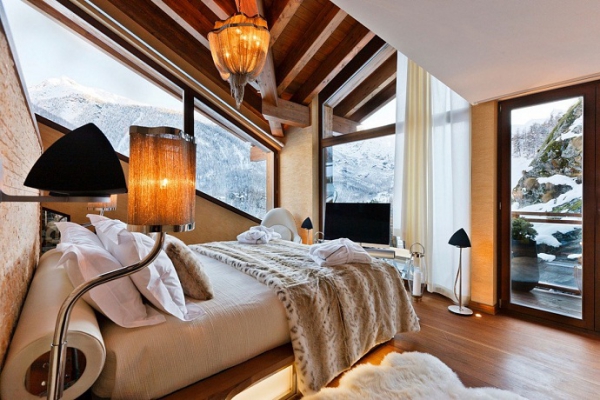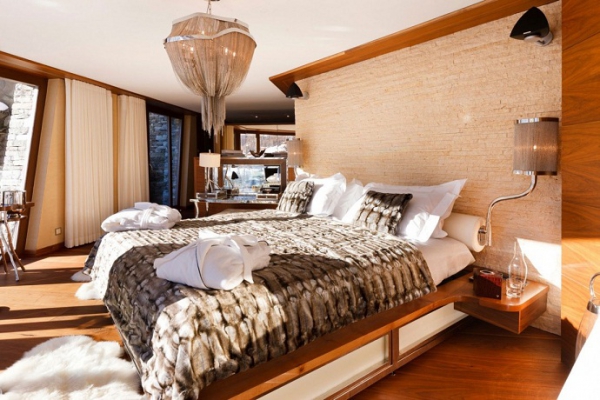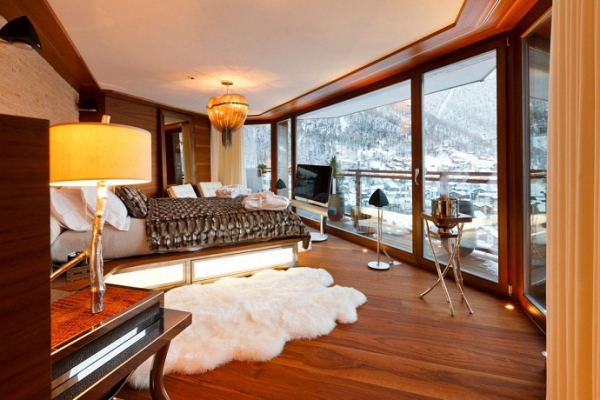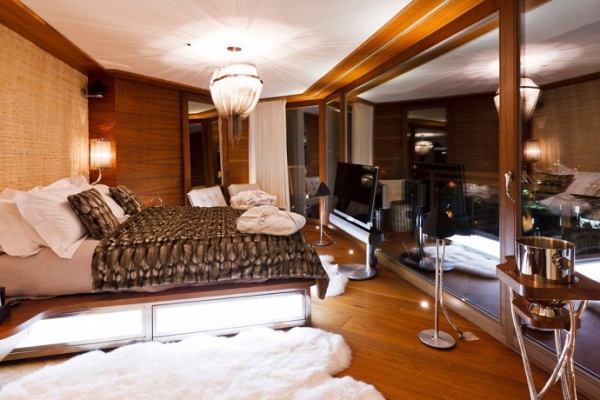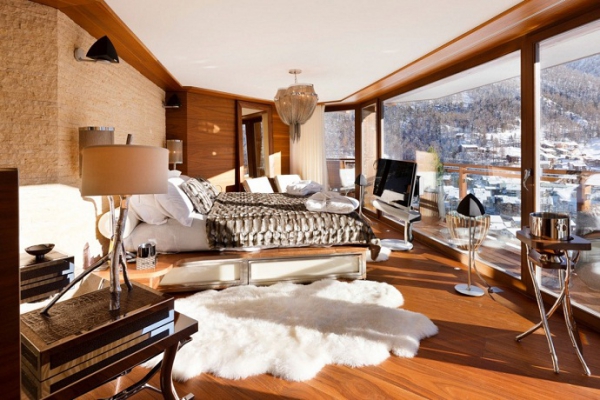 A similar design technique is used in the bedroom which boasts natural wooden walls and flooring. The modernistic bed, its main item of furnishing is draped in brown and white themed linen. Like the living room its floor is draped in fluffy white carpeting. Multiple lighting appliances, flanking the bed and adorning the ceiling and walls, deck the room out with more than enough artificial lighting.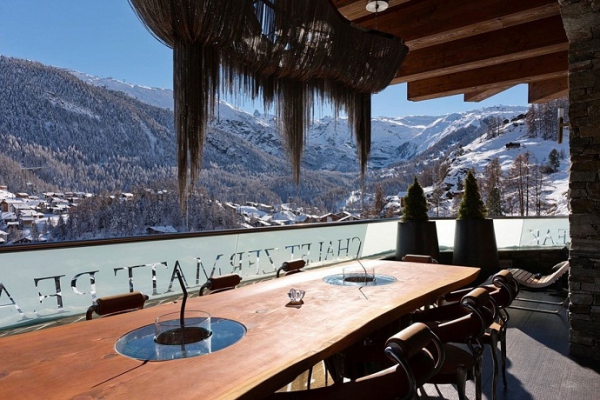 A breathtaking surprise awaits you as you approach the top of the building which is obviously designed for entertainment and relaxation. There are two porches at the second and third levels of the home- each allowing an undisturbed view of the surroundings. Each porch sits beneath a natural wood ceiling which functions as the perfect finishing touch for this luxury haven.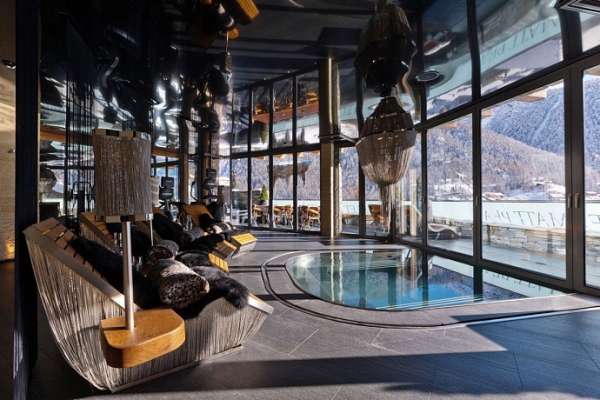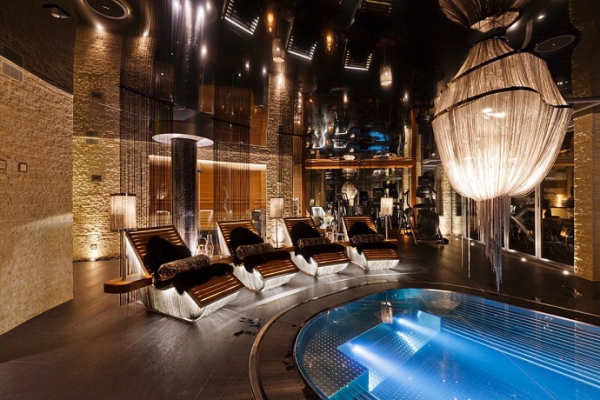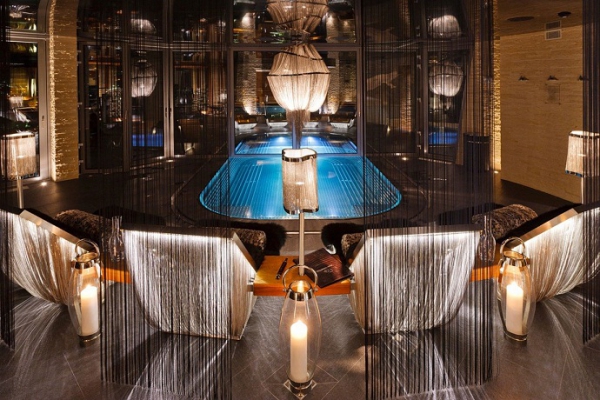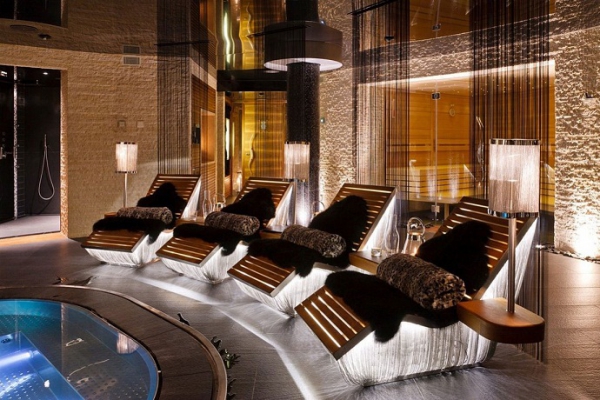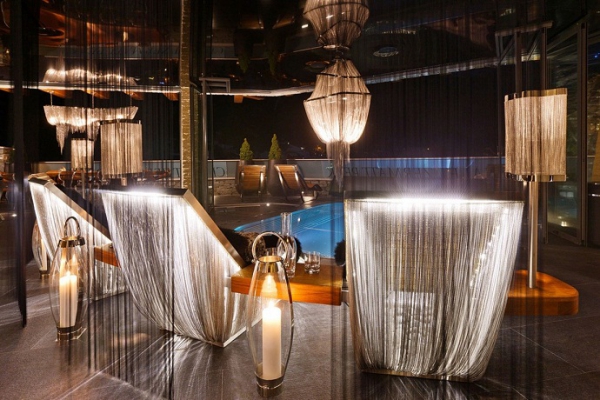 This dream chalet is the perfect place to reconnect with nature and treat the eyes to a fantasy setting that many can only imagine. It is also the ideal home for nature lovers who also have a penchant for the finer things in life.