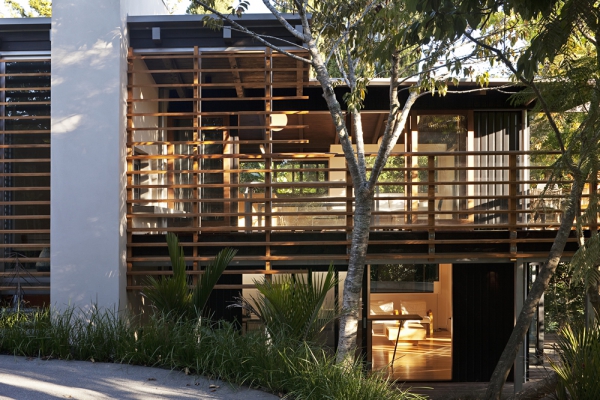 Glade House in Remuera is a fully modernized and award nominated family home; built in the 1950's it has undergone major alterations to become a modern dwelling that is suitable for family living. The minimalistic style enhances some of the original features of the house such as the exposed rafters and gabled roof. Air and light flow through this pretty modern dwelling.
During the modernization a new garage was built and the house was altered to be suitable for people with physical disabilities. The kitchen and dining areas were fitted with new units and an outside decking area with a feature fire was installed. The modern dwelling has been re-configured to provide a much improved layout for the occupants and guests.
Externally the house was fitted with timber blades that add character and diffuse the sunlight. The whole house sits well amongst the leafy, green surroundings and nature seems to filter into each room. A neutral color palette ensures the house remains light, accents of timber found in the furniture and original features all go well together and stay within the minimalist theme. This modern dwelling was nominated for the Residential category of the New Zealand Institute of Architects award in 2012 and received good reviews from the jury.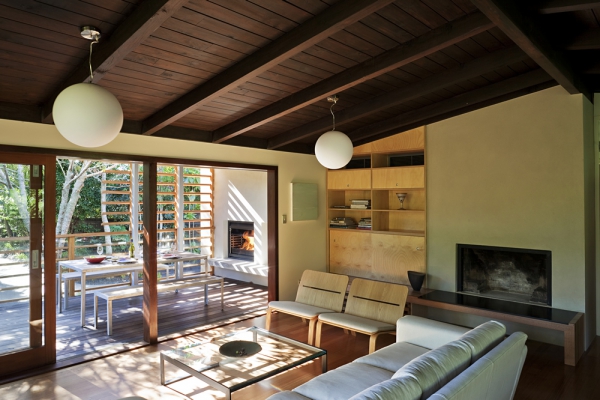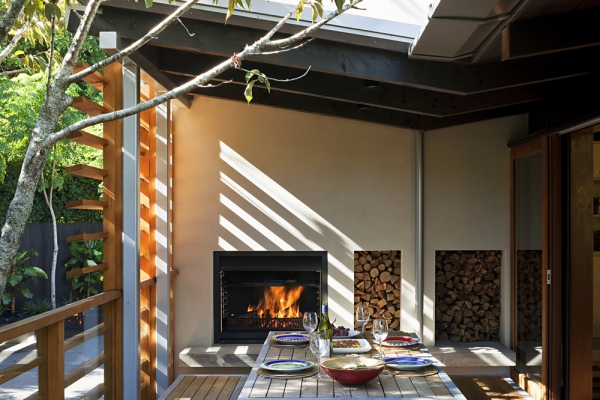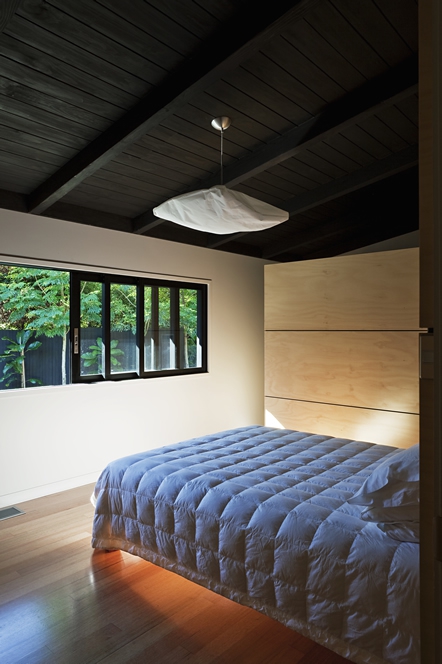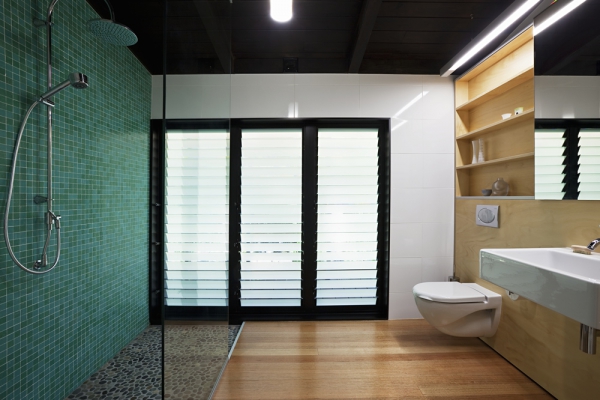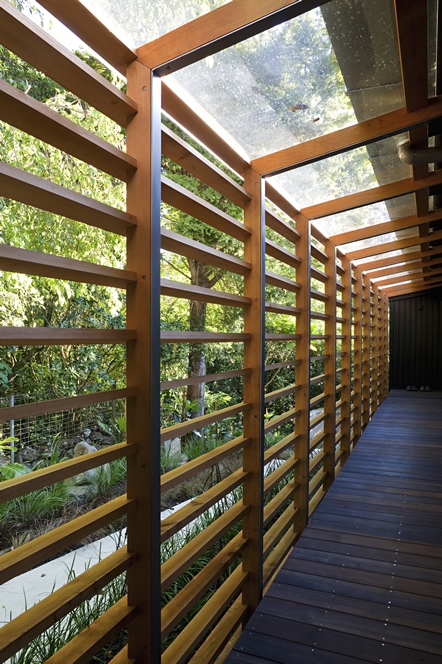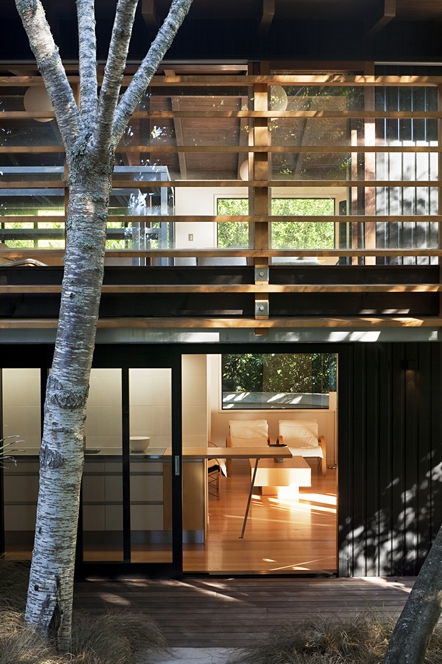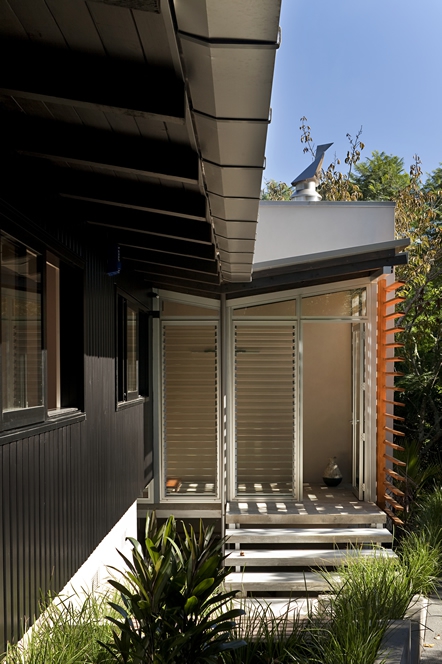 Images found on: Desire to Inspire