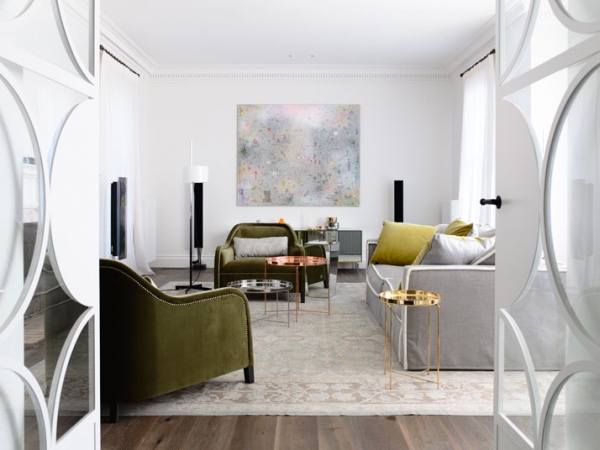 There's something about the color white that really sets the stage for all kinds of creative endeavors! As we take a trip to the other side of the world, we are welcomed to witness the Regency style of a home bursting with vitality. Designer Kerry Phelan has brought along her fairly new design company, K.P.D.O., to revamp this home located in Melbourne, Australia. The reinstatement of this home took a little longer than most, but what are a few years when you're able to enjoy impeccable flair that will last a good while?
In this Regency style home, the color that's incorporated is mainly introduced through the furniture and other key décor elements. This causes the focal point to center in on the middle of the room as it gradually expands the color throughout. Even though the base color scheme is pretty neutral, a diversity of décor is brought in to create a more eclectic feel. We love the fact that this Regency style home blends various styles in one place!
It's obvious that Phelan and her K.P.D.O team take pride in their work. Her eye for exquisite detail results in a home that's comfortable yet stylish.
Photography by Derek Swalwell