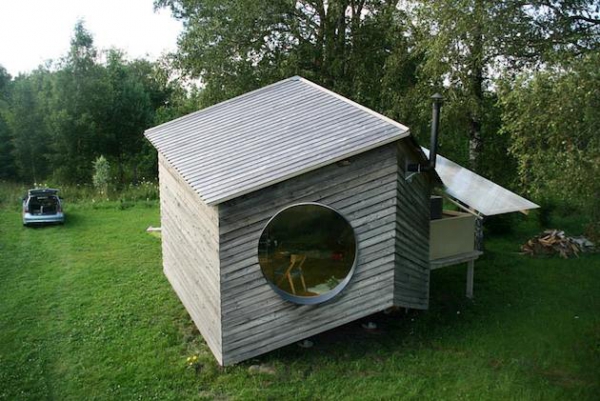 Designer Jaanus Orgusaar created a sustainable and interesting asymmetric garden house that has many great features that we can all appreciate. The "Noa" cabin as it has become known is a prefabricated, 230 square foot building on legs. The single space building can be used as a holiday home, studio for work or art or even as a play room for your children. If you are interested in living a simple life you could use this asymmetric garden house as part of your green lifestyle.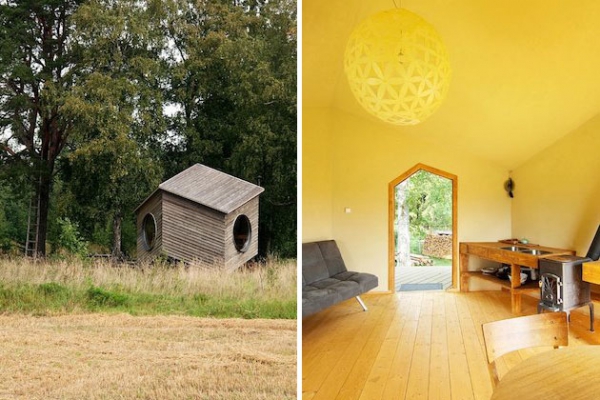 Entering the pod like space via wooden stairs makes you realize what can be achieved with natural materials such as timber as the exterior of the garden house is completely clad in weathered boards. Inside you will find the pod is bright and airy, with the unusually large, round windows allowing light to filter in via the tinted glass that helps to keep prying eyes out of your living space.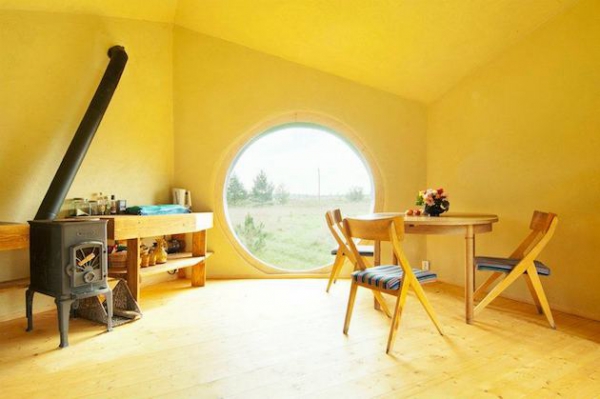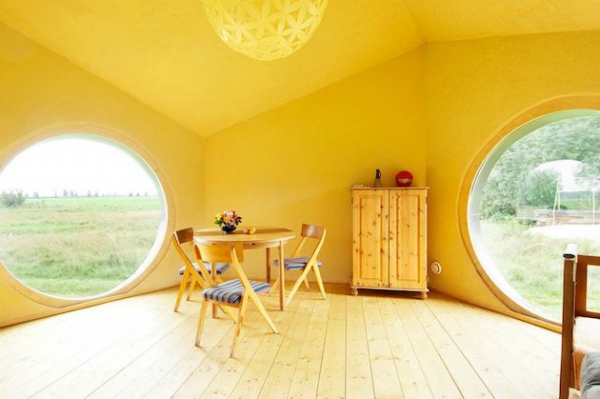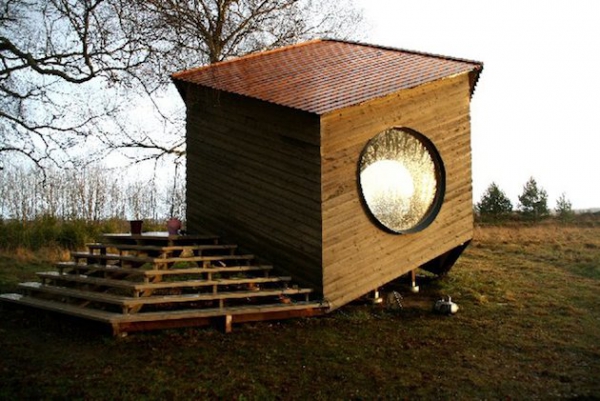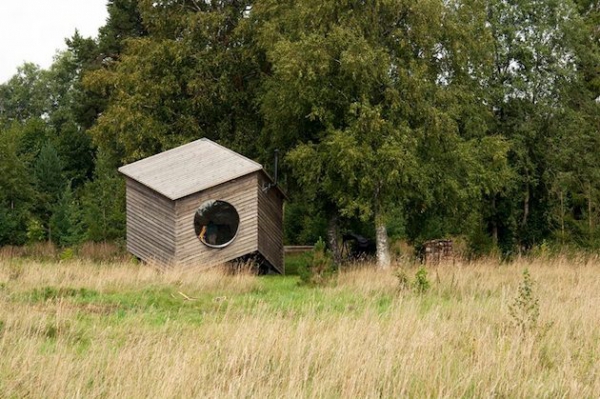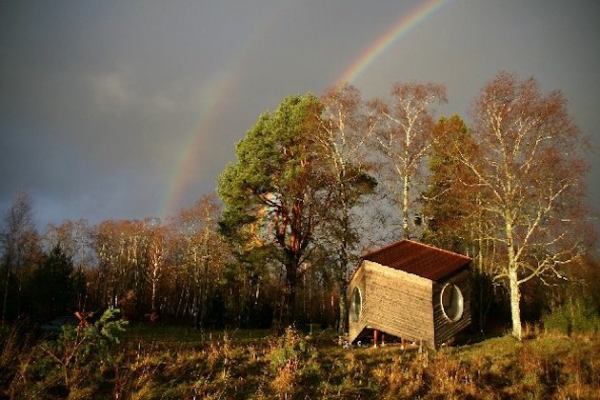 The asymmetric garden house could be decorated in any style you wish and this one shown suits a fairly neutral color palette due to the beautiful surroundings it is placed in. This small house is simple yet beautiful and ideal for those who covet unusual design and who appreciate natural materials.
Тext is copyright to ©Adorable Home – interior design and decorating ideas