Bright color schemes are the best. We love seeing them, what people do with them, and how each one can be unique, giving each bright color scheme its own personality. This one is particularly beautiful and a little different, making it one of our favorites.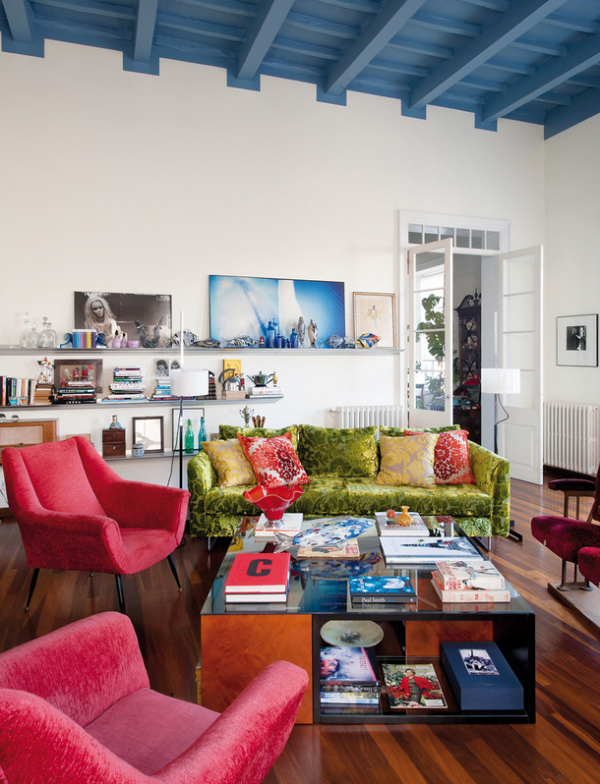 In the living room, the blue ceiling is phenomenal. The wood beams add interest and the muted blue adds wonderful color without shortening the room. The luxurious fabrics take this room to an entirely different level, elevating the design while maintaining its brightness and carefree atmosphere. When you take each of the design items separately, it almost seems as if it shouldn't work, but it does, and it does so beautifully.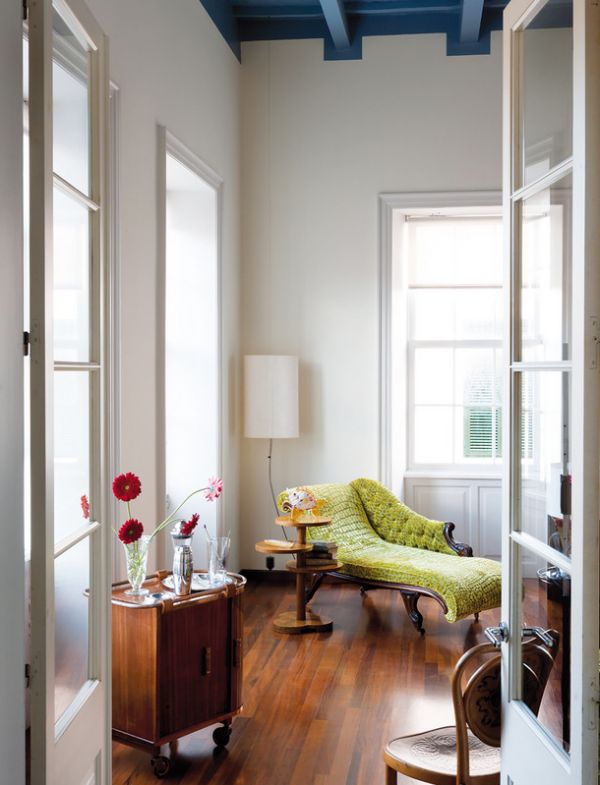 The green chaise lounge is definitely fascinating.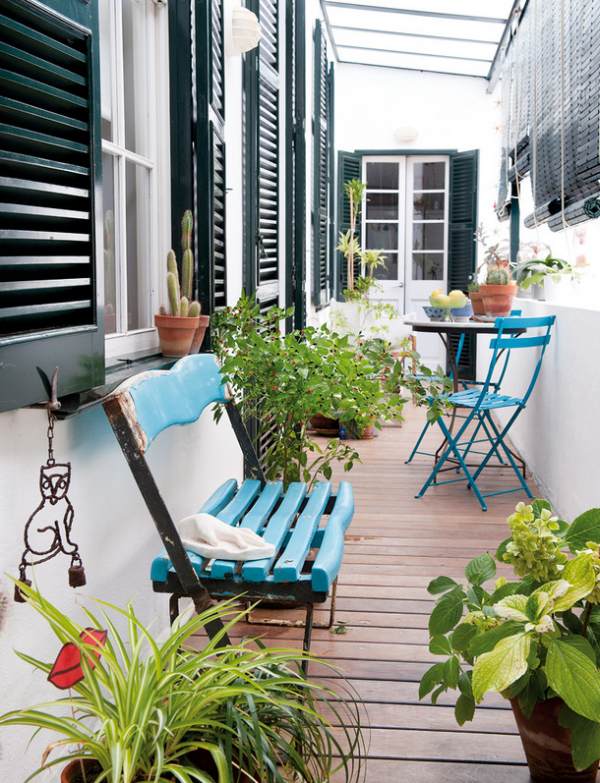 This slender space continues the bright color scheme with beautiful blue chairs. This design includes a wonderful use of window treatments. We are big fans of the deep green shutters. The fantastic wooden floors and bright green plants complete this adorable and relaxing space.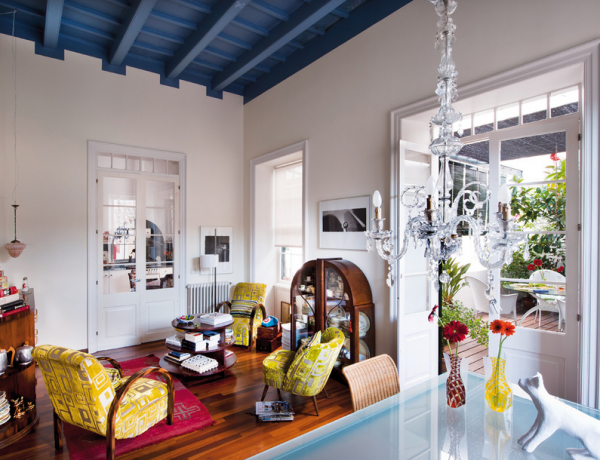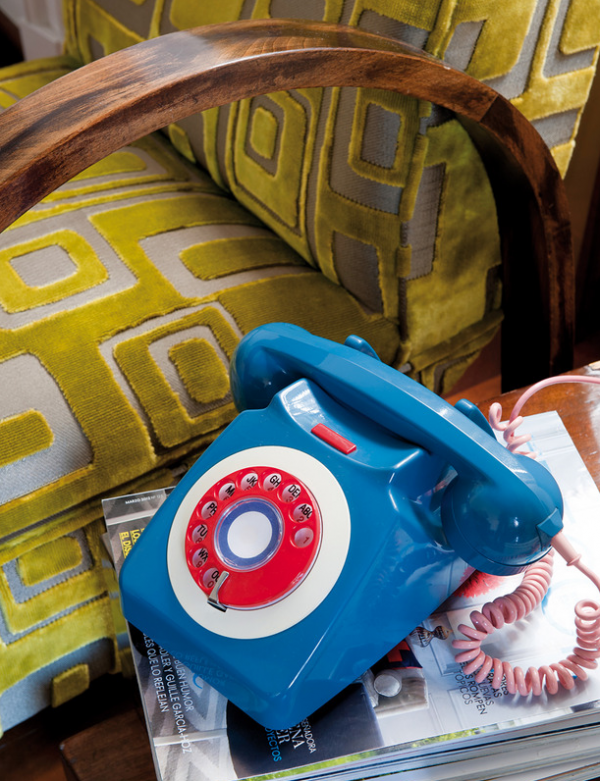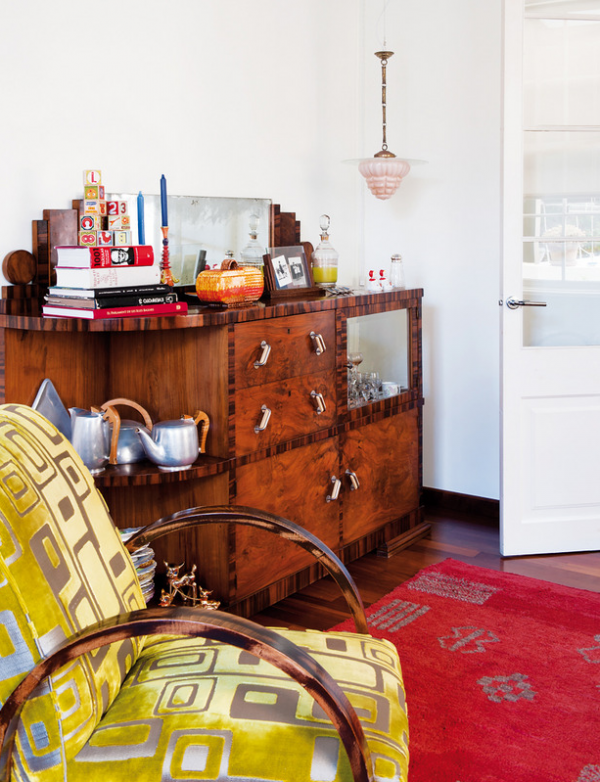 The blue and red rotary phone in this room is a delightfully fun touch and the pattern and texture of the chair is out of this world. These two décor items create a huge amount of playfulness and excitement, fashioning another surprisingly beautiful combination. A gorgeous red area rug and an outstanding console bring even more bold beauty to this bright color scheme.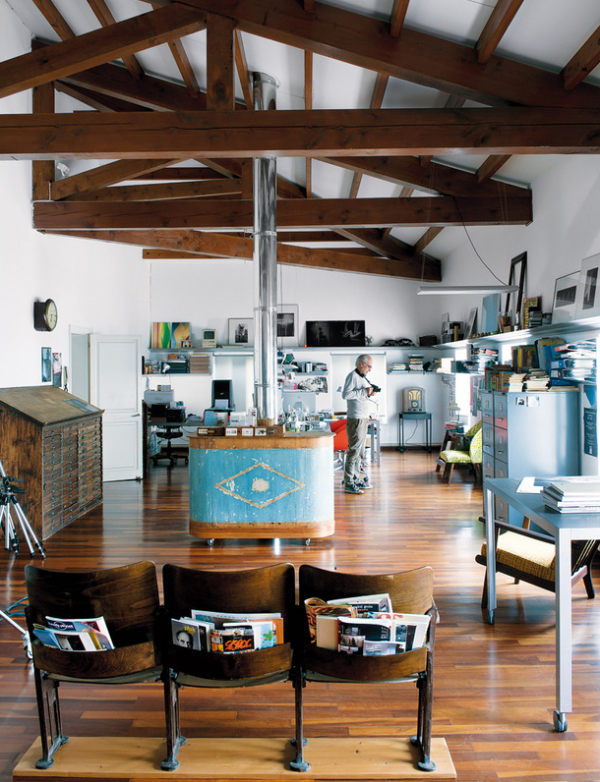 The studio space continues the bright scheme with the snow white and lovely blues. The wood beams in this room are simply breathtaking.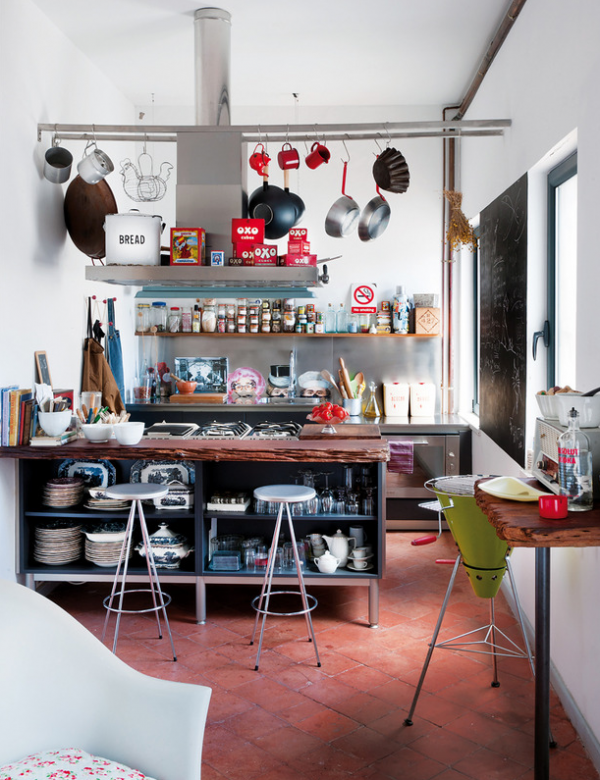 The kitchen has a wonderful worn look. The bright green grill, textured wooden countertop, and open shelving, are just some of the marvelous design choices in this room.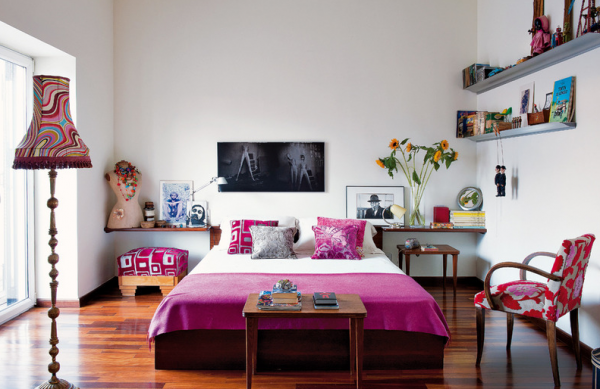 Images found on: Elle.es
The colors in the bedroom are absolutely amazing. We love the fuchsia, the multiple patterns, and the fantastic sunflowers.
Unique and exciting.