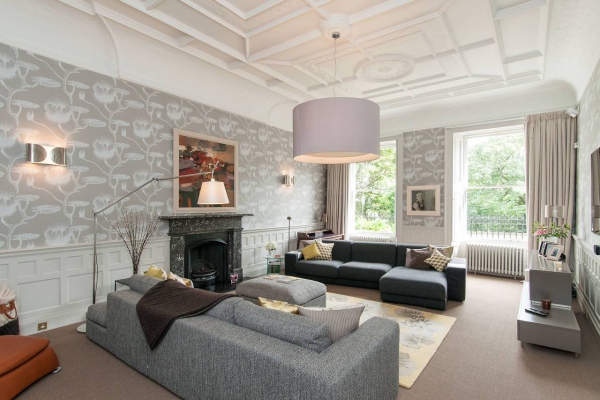 Are you in the Edinburgh, Scotland area and looking for an elegant place to stay? Perhaps you live elsewhere and just need some really cool ideas for interior design. We recommend this English townhouse that is located in Carlton Terrace! This area has many years of history and has been restored over time, but has also kept a little of its past with the cobblestone roads and original brick buildings. However, the best representation of this lies within the doors of the exquisite townhouse that we are about to explore.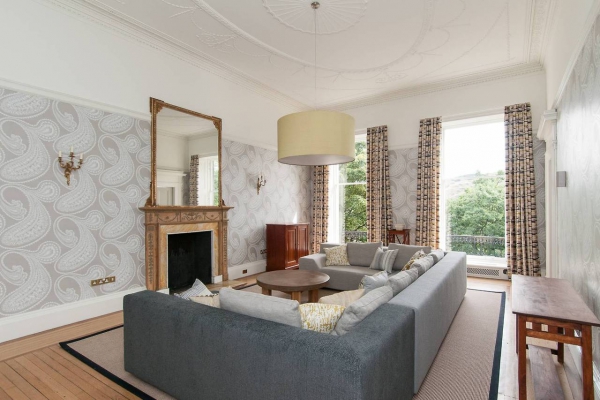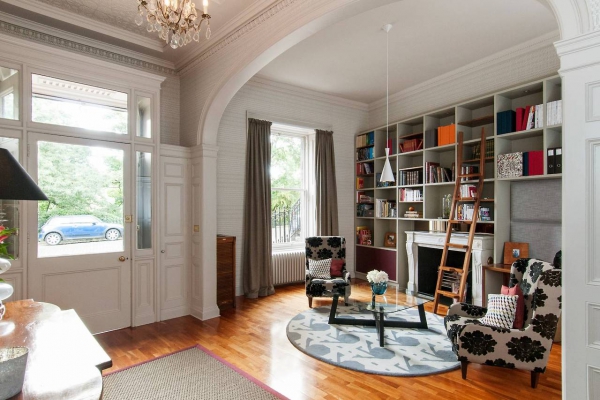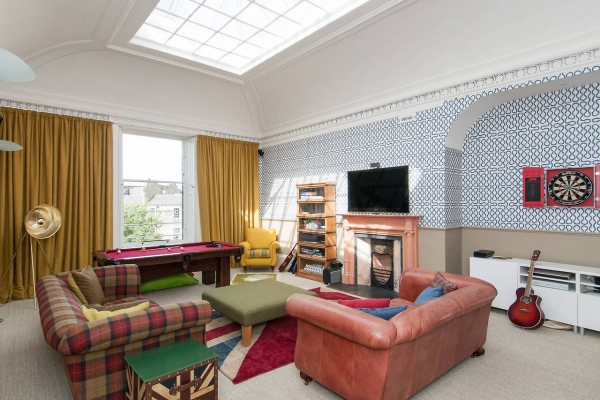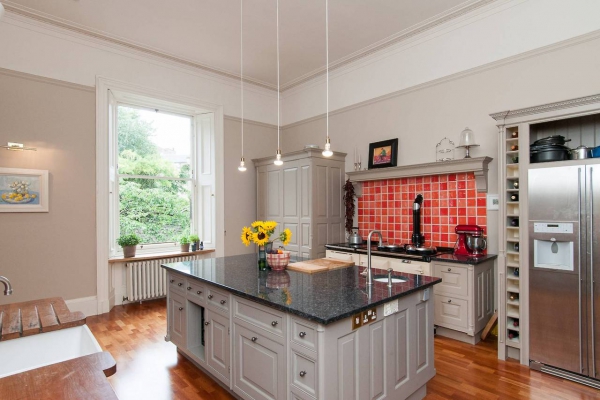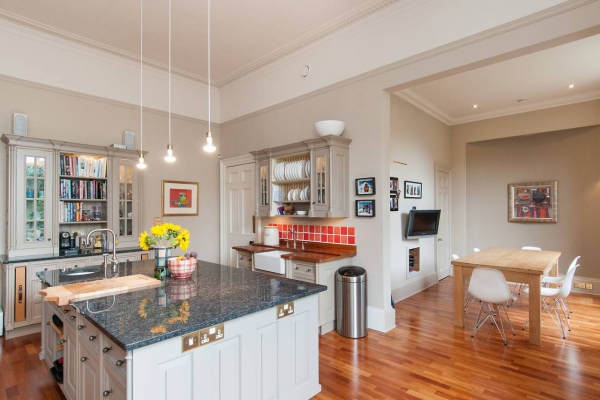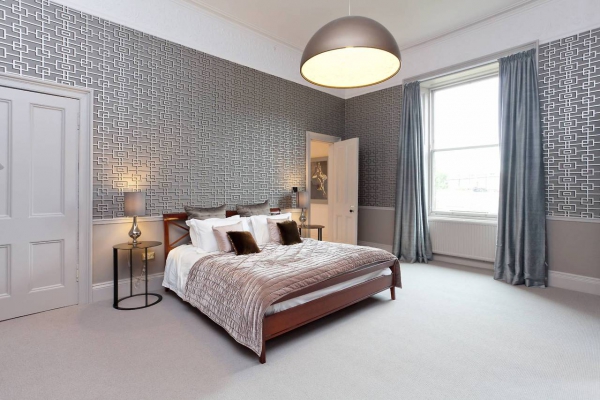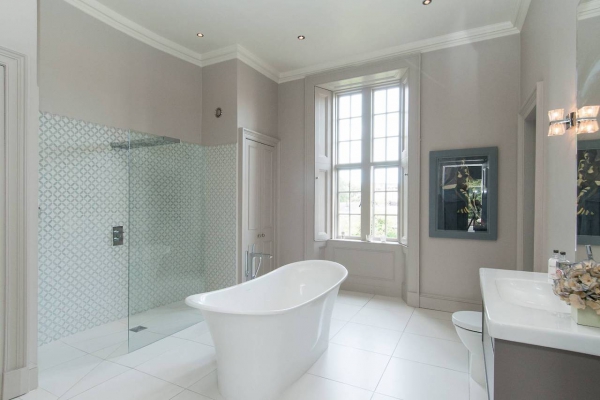 The historic time period of the area meets contemporary flair thanks to a design company called Rehab Interiors. The designers did an amazing job with updating this English townhouse and also keeping the spirit of its past intact at the same time. The living room areas give us a lot to work with from the ceiling to the floor! From the ceiling design to the wallpapers, there is definitely a standard that this English townhouse abides by that blows other kinds of interior designs completely out of the water! The black marble fireplace and neutral textured couches help to bring the room full circle. Fun patterned curtains compliment the second fireplace and mirror in the additional living room in a royal way. Vintage couches bring a fun feeling of nostalgia in the family room, while the bedroom keeps the momentum going with the innovative addition of a pendant light design. The kitchen design really helps us remember the times we all have tucked away in our childhood of memorable family moments with a touch of old school décor cleverly blended with a slight modern touch.
We were super impressed with the gorgeous interior of this lovely English townhouse! Prominent patterns and superb designs help make this home a dream come true for any age, young and old. If you were looking for some inspiration, you have certainly come to the right place!