This beautiful and earthy island house sits on Formentera Island, which belongs to the Balearic Islands autonomous community in Spain.
The white exterior of this home is absolutely gorgeous. Two palapa roofs and luscious greenery add wonderful contrast, and elevate the picturesque scene. There is a serene and inviting pool with three cocoa cushions for sunbathing.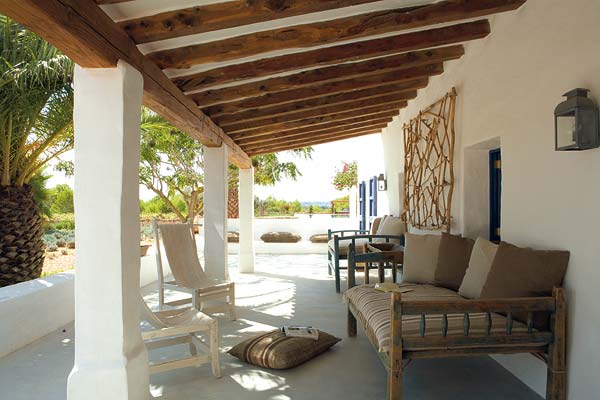 The patio has fantastic wood beams and eclectic furniture. The branch art on the wall is simply stunning, and the earthy colors and bright whites continue the color scheme seen on the exterior of the house.
Inside this island house, the earthly elements enliven the space and connect it to the outdoors.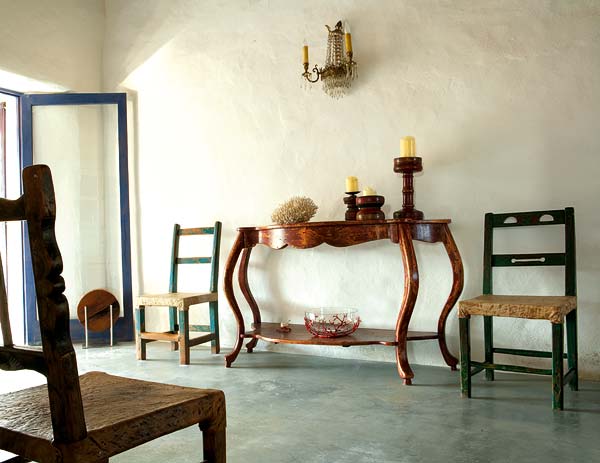 One of the sitting areas is filled with wooden chairs, fabulous candles and candleholders, a curvy wooden table, and a glamorous sconce. The modern doorstopper is a fantastic touch, adding a sleek and refined element to this earthy space.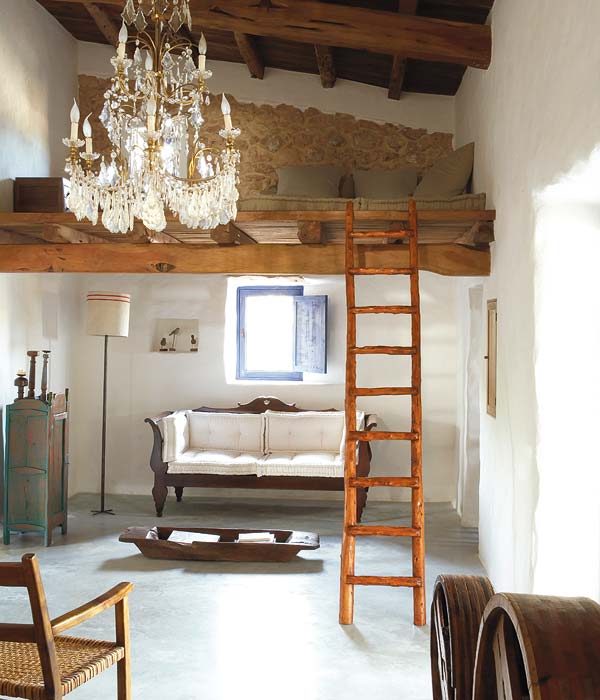 The woods and stones in the living room are absolutely gorgeous. On the bottom level, a wonderfully positioned wooden love seat, with white cushions, sits under an attractive window. Up the lovely ladder, to the top level, neutral colored cushions fill the loft. A stunning chandelier adds a healthy dose of glamour to this wonderful room.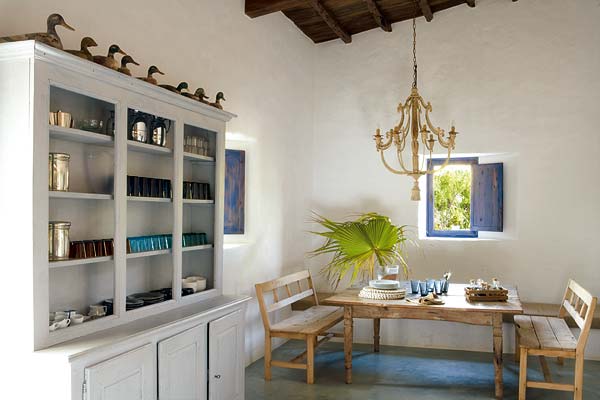 The dining set is positively fantastic in this island house. The rustic wood continues the connection to nature found throughout the home and the benches add a bit of uniqueness to the space. The wonderful window, the palm tree, and the cream chandelier, complete this quaint and pictorial scene.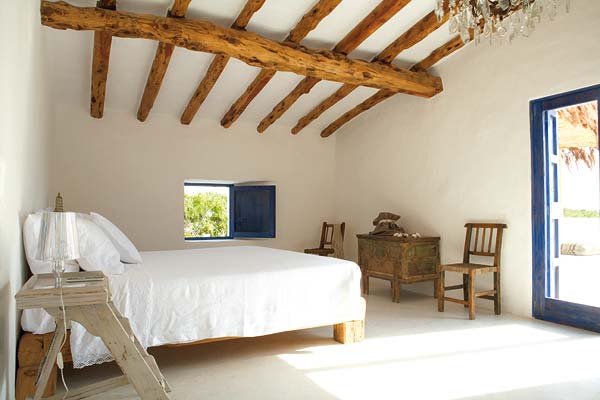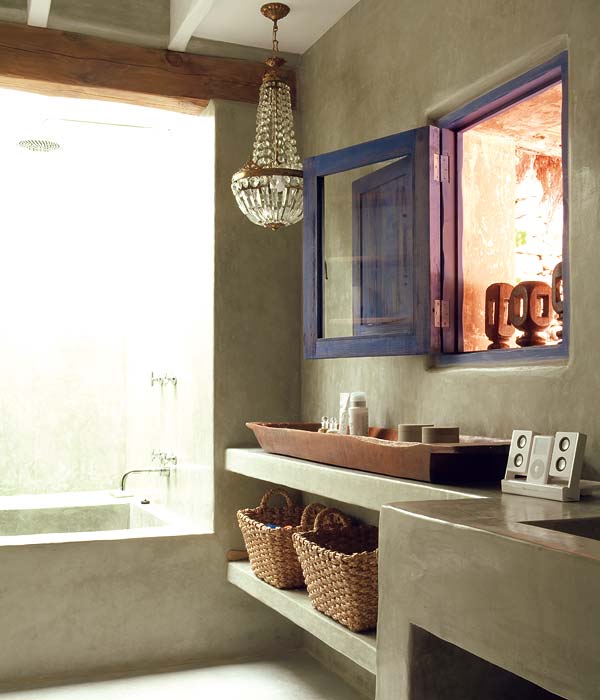 Images found on: Chicanddeco (website in Spanish)
We love the bathroom in this island house. Smooth concrete fills the space, and a gorgeous wood beam separates the sink area from the bathing area. The wooden and wicker accents are a wonderful touch, and the window, decorated with wooden sculptures, allows the island breeze into the room.
A seductive and radiant home.