Located in Stockholm, Sweden, this amazing loft resides in a seventeenth century building. It is one hundred and eighteen square meters of luxurious design with bold touches of red.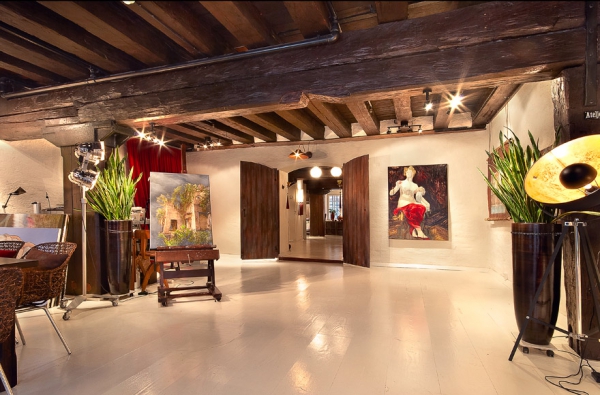 The wooden ceiling is absolutely gorgeous in this amazing loft, we love the wood beams. Painted hardwoods keep the space open and bright, and beautiful wooden doors add even more character to this stunning space. The artwork, the lighting, and the large vases with lively greenery, are perfect touches in this unique design.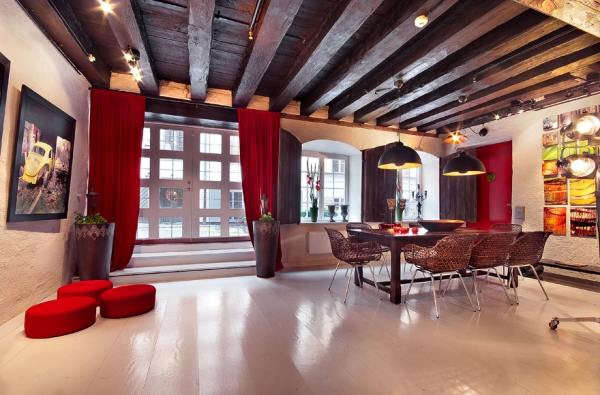 The red curtains bring a bit of romance to the room, and windows provide a significant amount of natural light. The doors are stately and interesting, giving the room a bit of a majestic feel. We love the red cushions, they add a touch of modern to the design.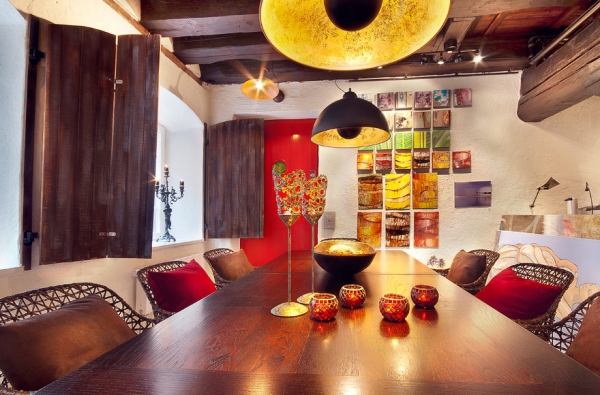 The dining area is full of rich colors and materials. A dark wooden table is surrounded by intricate chairs. In the chairs, luscious red and brown pillows sit. Two lights hang from the ceiling, framing the space with their lovely circular shape and gold accents. Fabulous décor and candles decorate the area, adding even more beauty to this kingly design. We adore the artwork on the wall.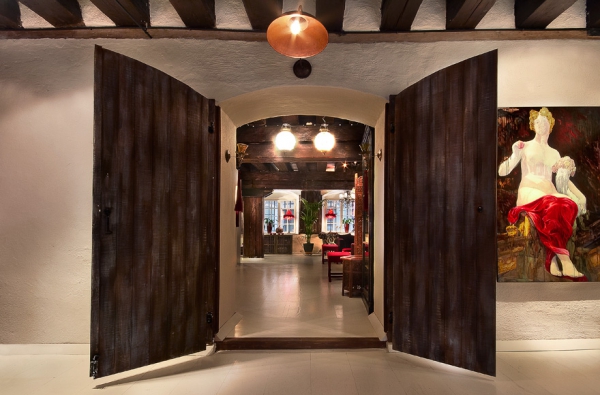 The artwork here is simply stunning.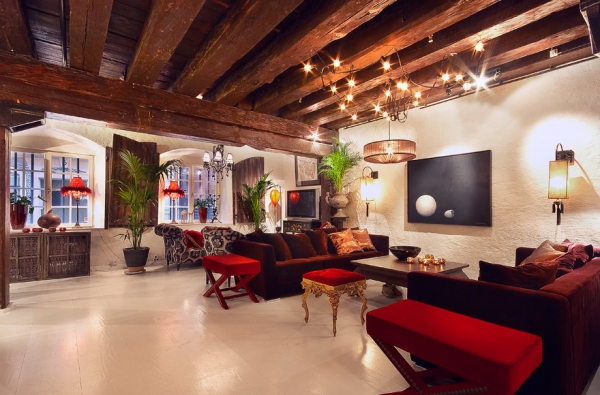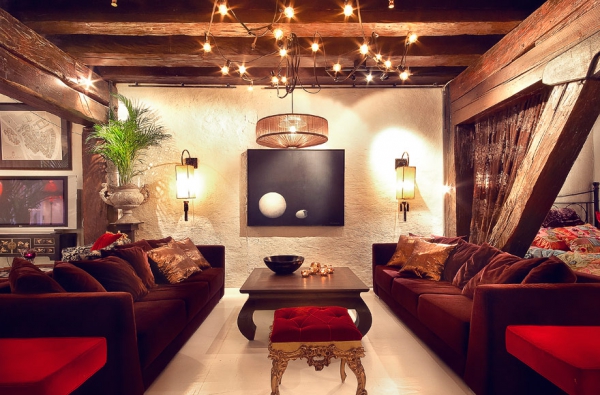 The lighting in this area is off the charts. A string of lights, a chandelier, and ornate sconces, light and decorate the space. Two plush sofas sit across from each other, and next to the sofas, red benches bring even more bold color to the design. The red and gold stool is outstanding, adding another dose of regal elegance. The black and white artwork breaks up the rich colors by adding a wonderful contrast: just perfect.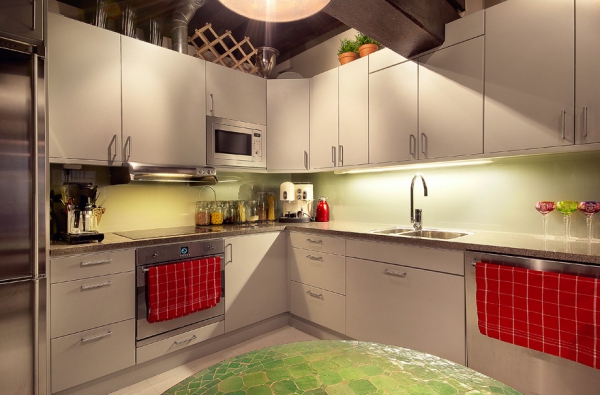 The cool tones in the kitchen are a fantastic choice. They bring a homey feel to the design.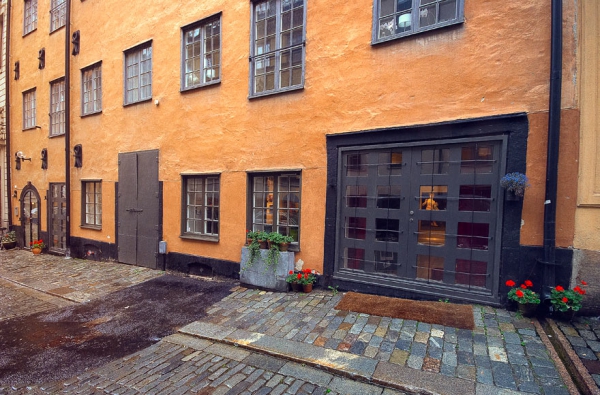 Images found on: HQ room (website in Russian)