This amazing London house is positively delightful with its bright colors and fabulous décor. In the living room, dark hardwoods and high ceilings fill the space. We are in love with the intricate ceiling detail, it adds a bit of luxury to the beautiful home. A fabulous red couch with playful accent pillows and a white chandelier, contribute a sense of fun to the home design. There is an elegant marble fireplace, with marvelous décor pieces lining the mantle. Gorgeous chairs, a glass table, and an area rug, complete this unique space.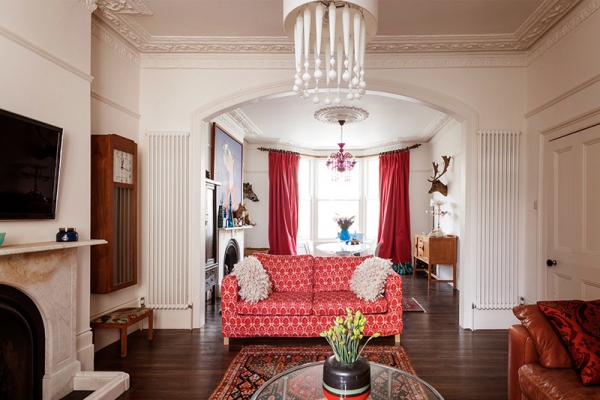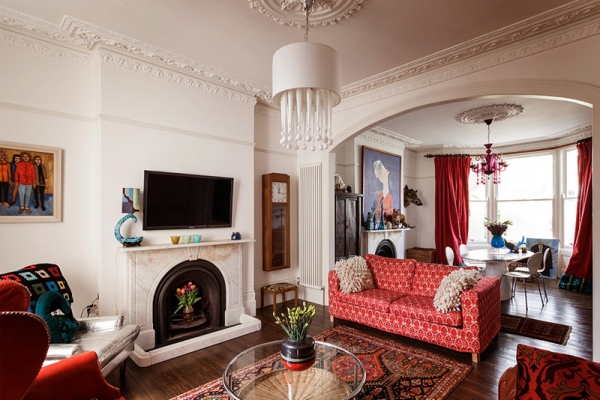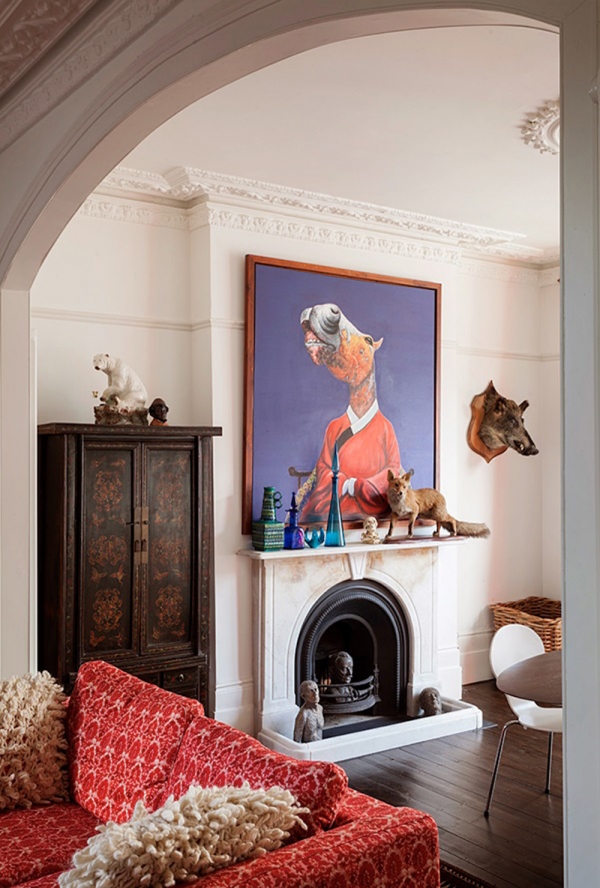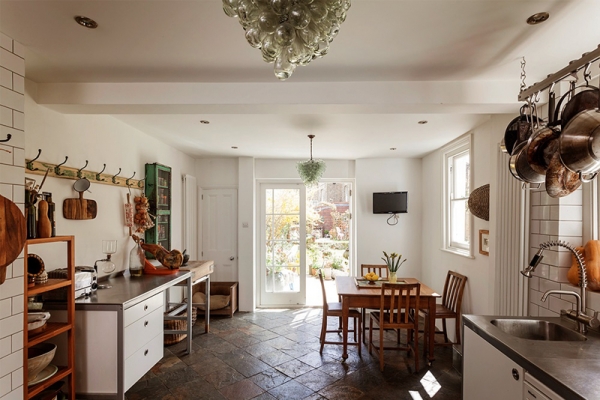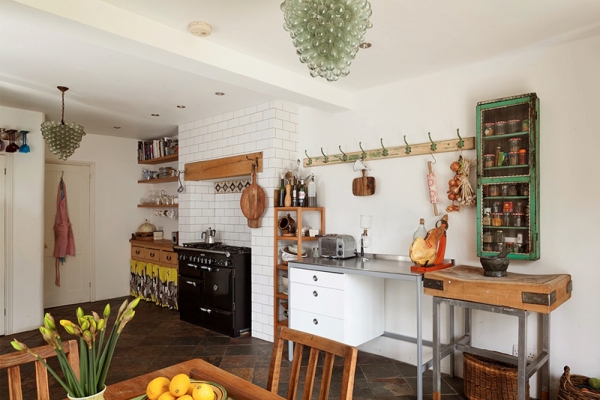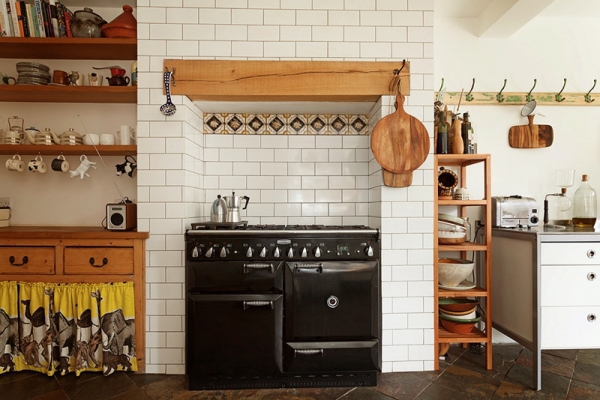 The kitchen in this amazing London house is bright and airy with its generous windows and stunning French doors, that lead to the outside area. The floors are phenomenal in this space, they have a deep color and a diamond pattern. A variety of islands, shelving, and cabinets, provide storage and wonderful interest. We are in love with the stove area. The beautiful black vintage stove is surrounded by magnificent white subway tile, a few elaborately designed tiles, and gorgeous wood.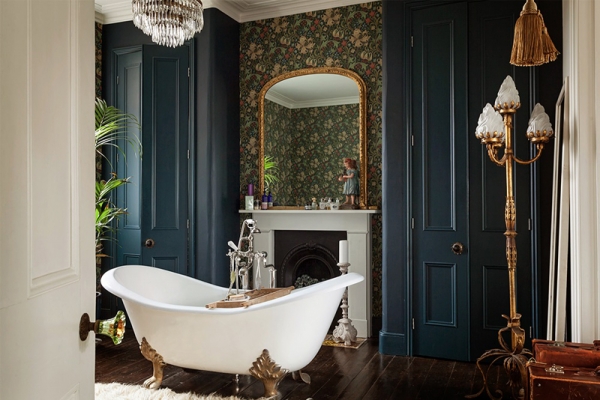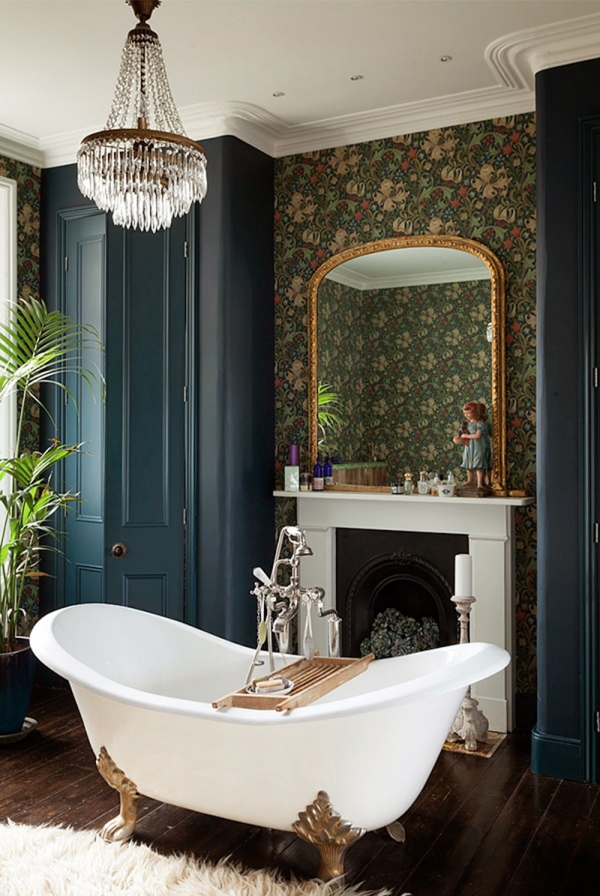 The bathroom in this amazing London house is fit for kings and queens. We absolutely adore the combination of the dark color palette and the luxurious gold accents. The claw foot tub, the bewitching chandelier, and the amazing lamp, are brilliant choices in this top-notch design.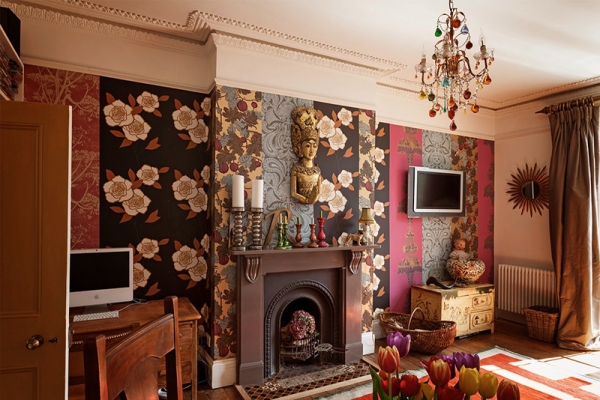 The creative use of wallpaper in this room is simply breathtaking. The different patterns and colors play well together, contributing a huge amount of beauty to the space. The furniture in this room is magnificent, and the décor choices are out of this world. The branch lamp, the colorful chandelier, and the sun mirrors, complete this room in such a beautiful way.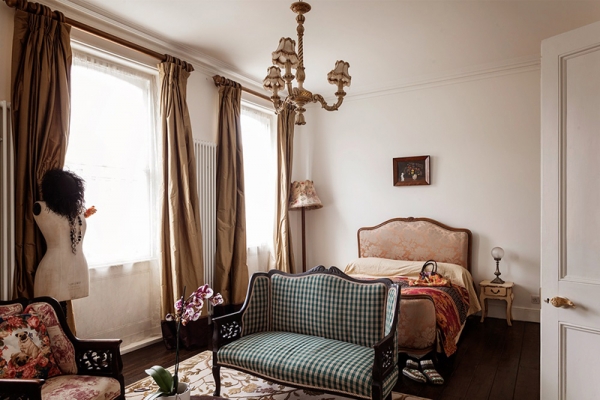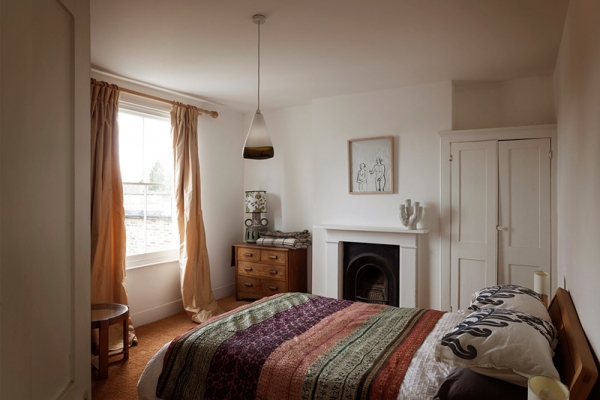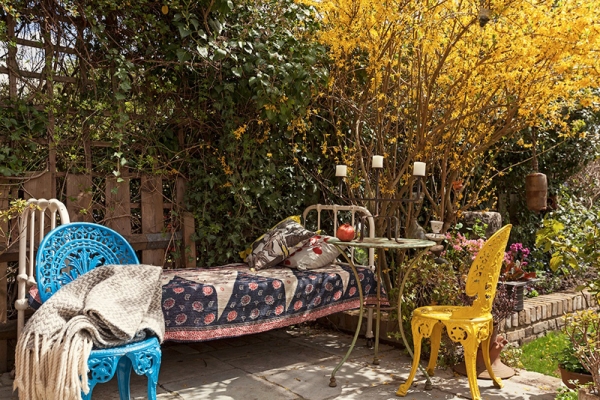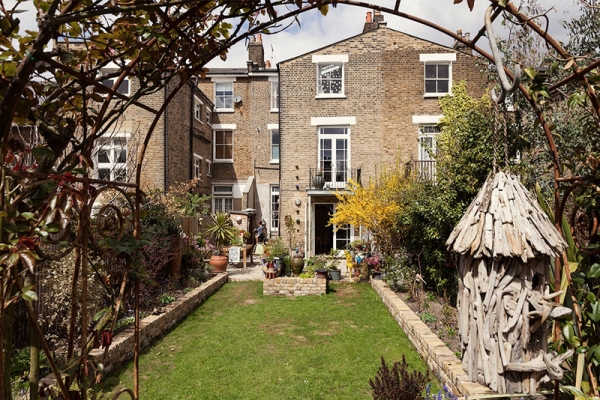 Images found on: 1st Option
Creative design is everywhere in this amazing London house. The vintage fixtures and the patchwork wallpaper are fantastic and delightful.
Truly amazing.