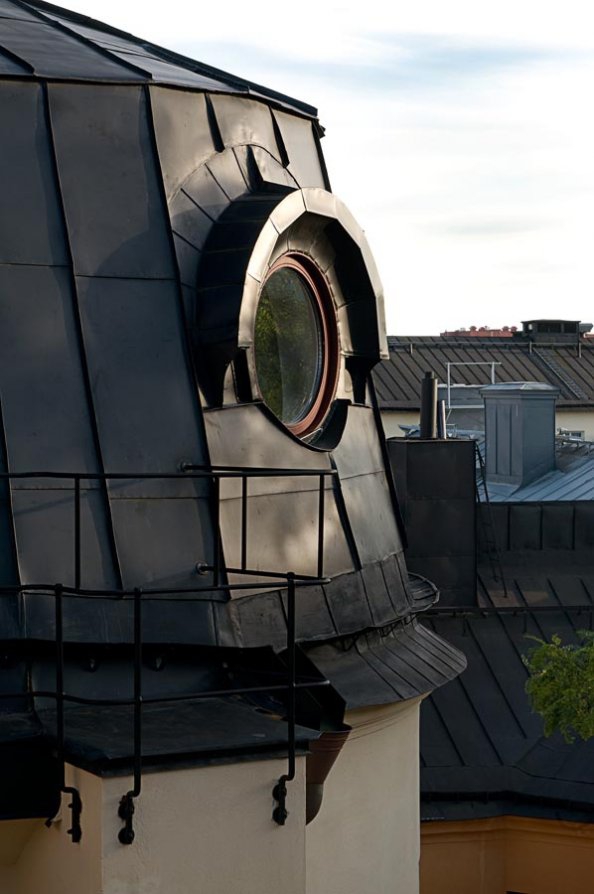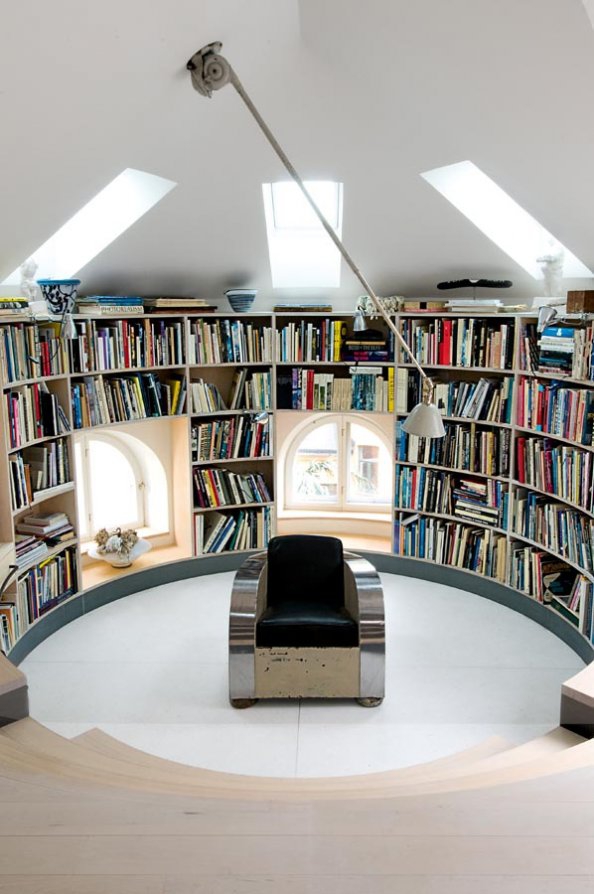 Shapes, style and a passion for design make this amazing duplex one of a kind. What lies inside is not quite hidden away as the shape of the building itself can only be described as somewhat quirky. A circular turret like part of the building houses a fantastic library complete with comfortable chair for you to sit and read in. Industrial aspects like the black metal spiral staircase and matching guard rails leads to a fantastic bathroom at the top of the amazing duplex.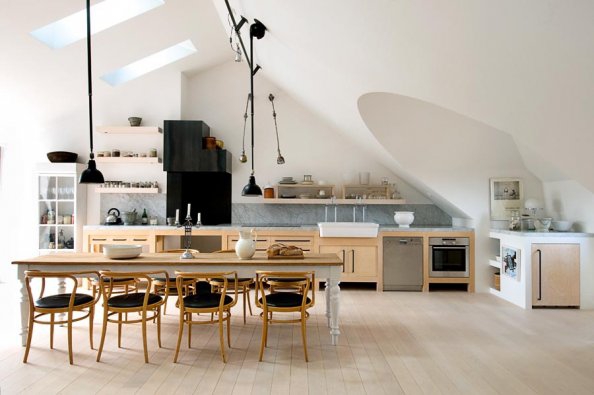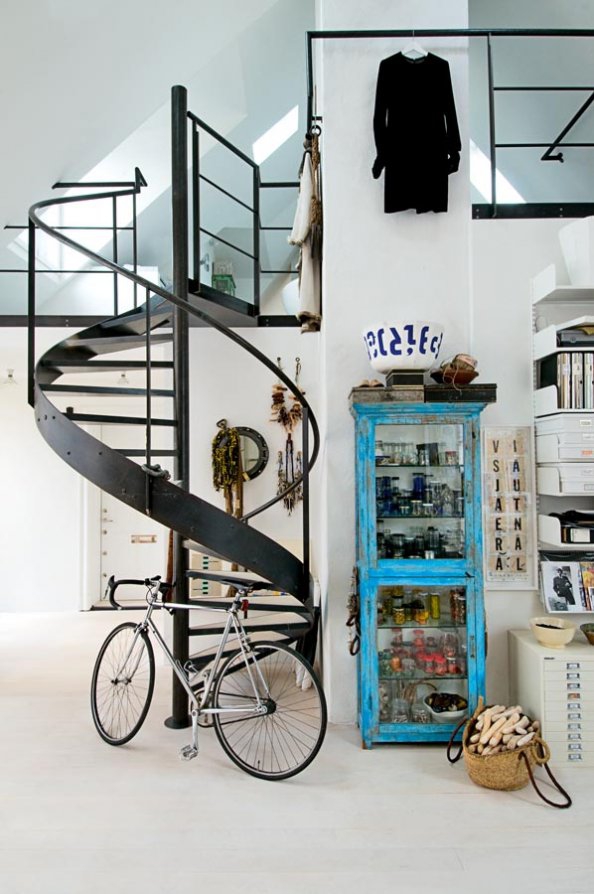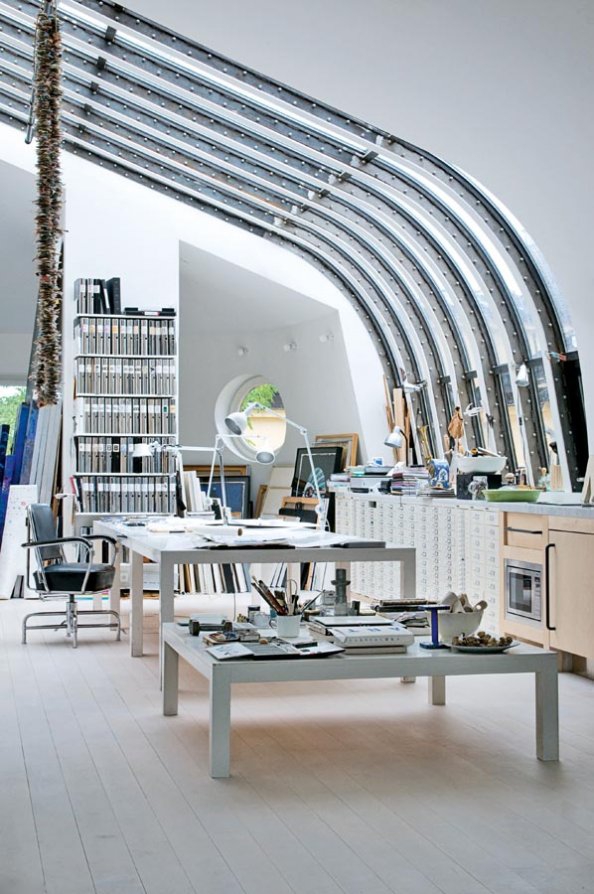 A fantastic kitchen and dining area is well equipped and comfortable enough for all of your dinner party requirements. But it is the home office or study that you can find the full effect of the designer's style. This room has a fantastic window which follows the shape of the building allowing light to flood in.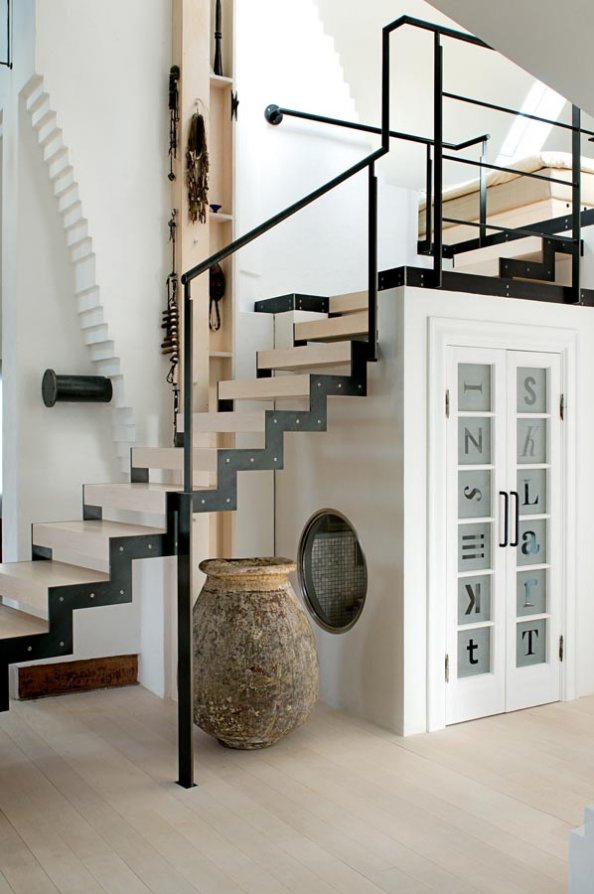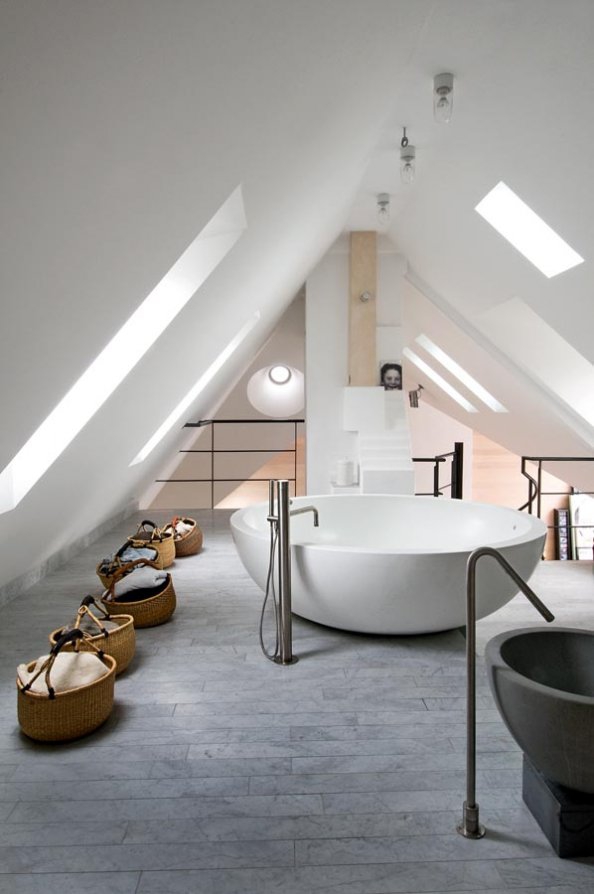 This bathroom is stunning, a peaceful place with a huge round free standing bath that is lit by natural light from windows in the pitched roof space. Stylish ways to store your possessions have been incorporated into the design of this amazing duplex, which is decorated mainly in white. The use of accessories highlights the many different areas and brings a homely touch to the apartment.
We love this amazing duplex and its unique features, don't you?