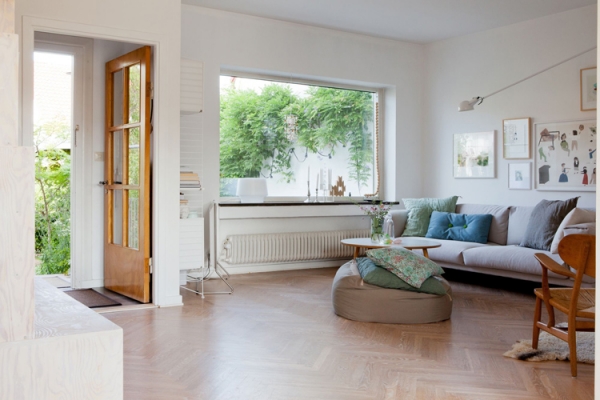 This cozy home is an outstanding Scandinavian apartment.
This living room is absolutely beautiful. A large window provides a significant amount of natural light and stunning hardwoods fill the space. A neutral sofa with blue, green, and gray pillows, sits next to the beautiful fireplace. A white wooden table sits in front of the sofa, and a wooden chair, and comfy floor pillows, complete this delightful design. The entry way is so welcoming in this cozy home, we adore the white and brown combination.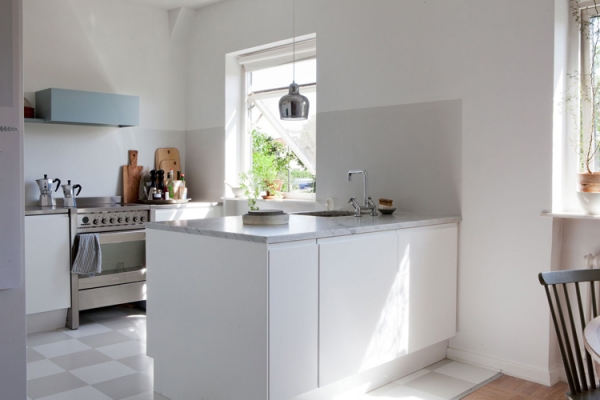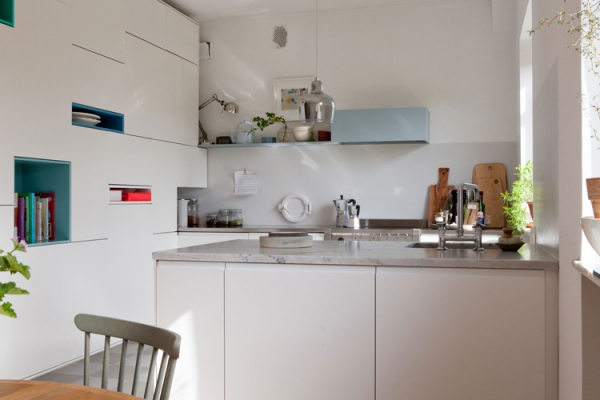 The kitchen is bright and charming in this Scandinavian apartment. Marble countertops accompany the white cabinets, and gray and white tile, covers the floor. We love the shelving that sits opposite the large window, it brings a significant amount of interest to the space, and the colors in the nooks are just perfect. The silver lighting is the perfect touch, along with the fixtures, it brings a bit of luxury to this cozy home.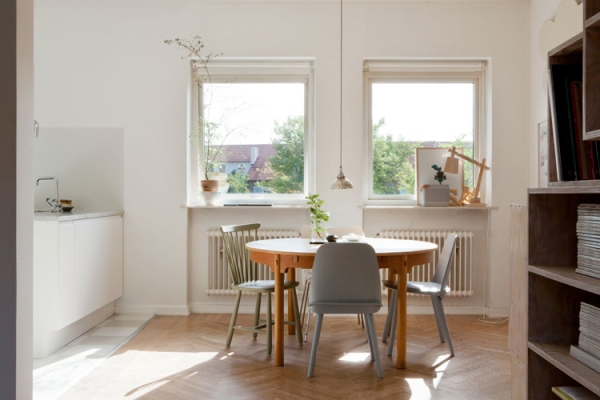 The dining area consists of a circular wooden table and blue and green chairs. Phenomenal lighting is perfectly placed in between the two large windows, framing the eating area. The plants, artwork, and doodads, in the windowsills are a lovely touch, bringing even more charm to this cozy home.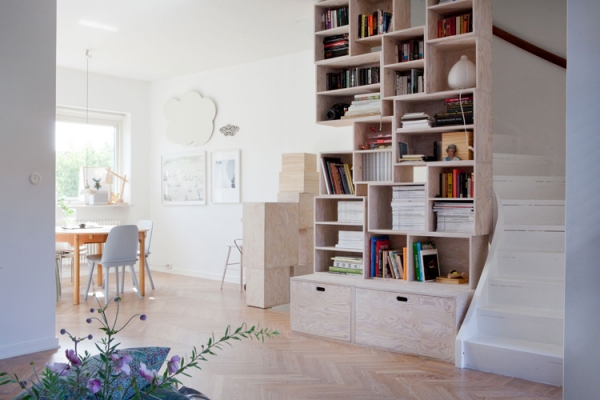 We love the tall wooden bookshelf that sits right next to the staircase. It is a wonderful addition to the design, and there's just something special about the way the staircase curves around the bookshelf.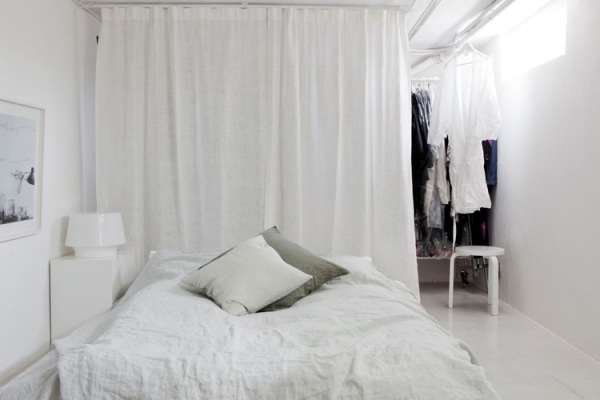 The bedroom in this home is laid-back and carefree with its all white color scheme. The texture of the comforter adds a significant amount of interest to the room, and the grays help to break up all the white. An amazing artwork decorates the wall, and a wonderful white curtain, separates the room from the closet: absolutely gorgeous.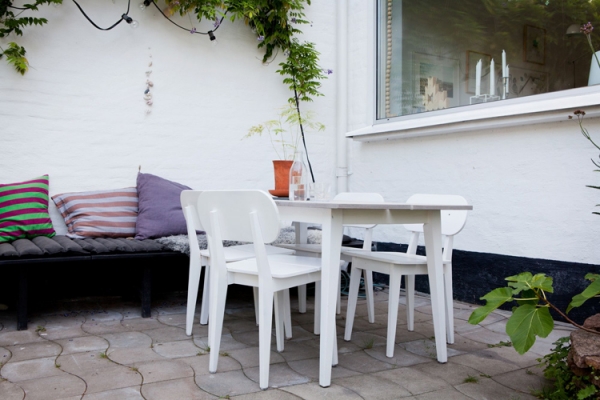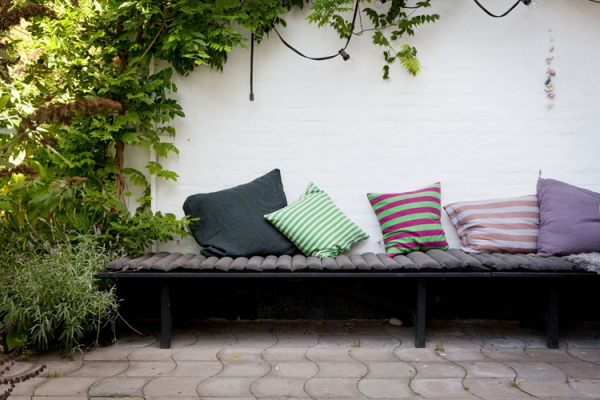 Images found on: macarena gea (website in Spanish)