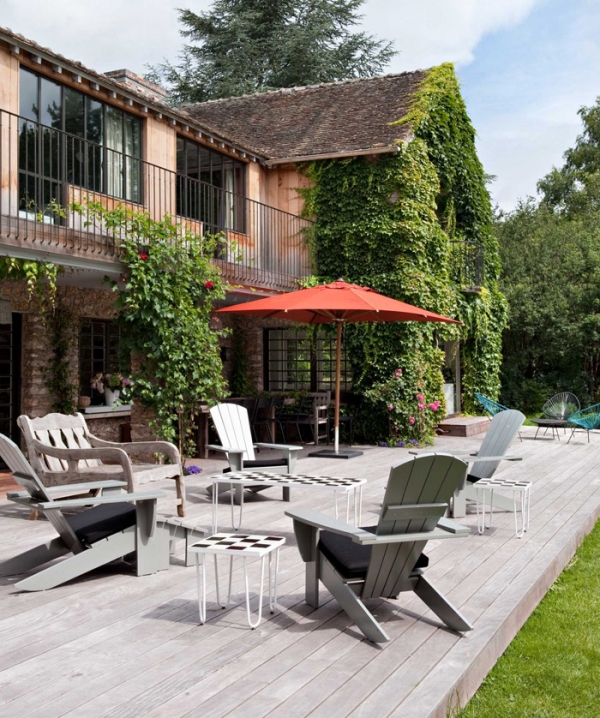 This amazing country getaway in France is the perfect weekend retreat from the hustle and bustle of city life. Designed by Sarah Lavoine in exquisite style the country getaway is comfortable, spacious and relaxing. Country charm combined with bright colors is what makes this house so spectacular, you can see how well the colors fit in and enhance the building.
This country getaway is large and full of life. Huge windows and French doors allow natural light to reach every corner and the wooden floors help to retain character. Original beams and stone walls have become fabulous features to be cherished, this country getaway has so much style it's amazing. This mansion has everything you could wish for and each room has a luxurious yet lived in feel. Comfort is very much the focus in this country getaway.
You will notice that each room in this country getaway has it's own special charm – from the well equipped and modern large kitchen to the small office area that overlooks the pretty garden. Photographs of the family are in almost every room and you can also see some interesting items have been used to decorate the house, such as the hat collection displayed on one wall.