This luxury apartment is located in Sweden. It has an open plan, high ceilings, beautiful hardwoods, and gorgeously sumptuous materials and design.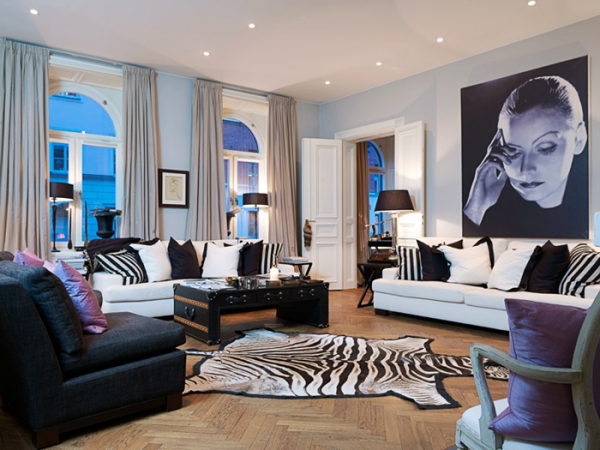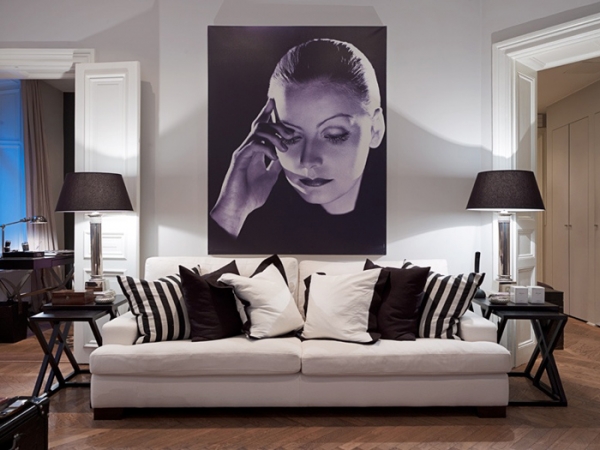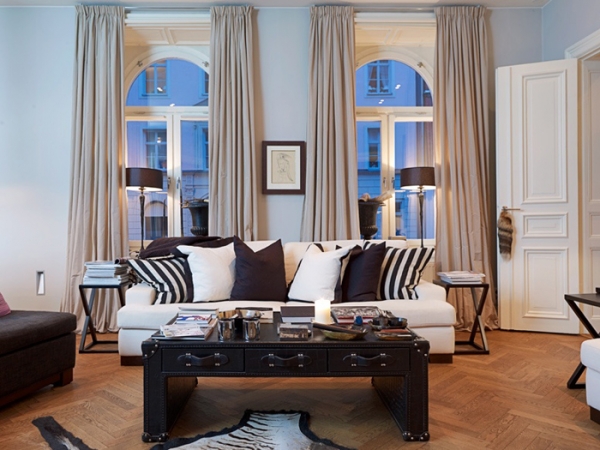 In the living room, two white sofas, filled with black, white, and striped pillows, and fantastic chairs, with brightly colored pillows, fill the space. Black tables sit next to the sofas, providing wonderful angles and a space for knickknacks. An exquisite dark leather coffee table sits in the middle of the room, accompanied by an animal skin rug. Large and stunning windows, allow for natural light, and add their own sense of wonderful glamor. We love the large photograph that decorates the wall and the long neutral curtains, adding a little warmth to this luxury apartment.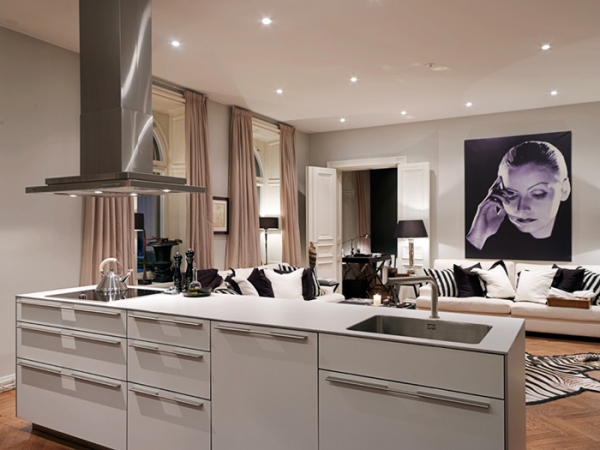 The kitchen is spacious and modern with white cabinets, white drawers, stainless steel appliances and fixtures, and a beautifully detailed structure, that lines the wall. The placement of the range hood is absolutely fantastic, it effectively divides the kitchen from the living room.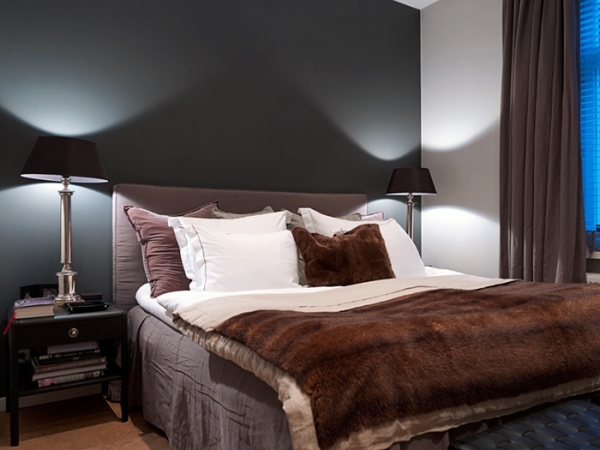 The bedroom in this luxury apartment is sublimely warm with an air of opulence. It has a dark gray accent wall, a comfy bed, and black bedside tables. Two sleek lamps sit on top of the tables, emanating a cool and serene light, and long brown curtains cover the windows, providing privacy. The fur throw and pillow are wonderful touches, adding even more luxury to the space.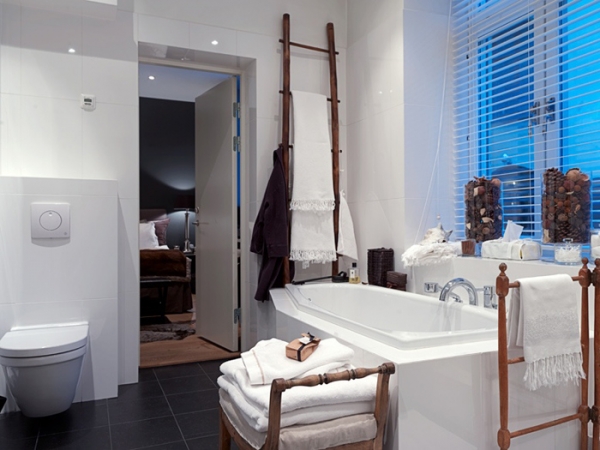 The bathroom has black tile flooring, white tile walls, and wonderful wooden accents. We love the wooden ladder towel racks in the room, they contrast the white beautifully and provide lovely interest.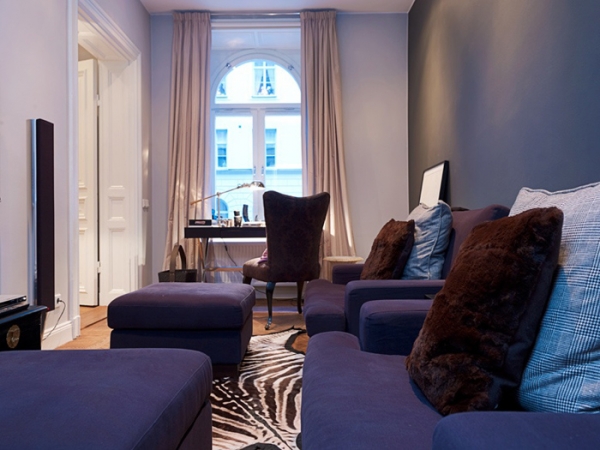 Images found here (website in Russian)
This room has a desk and a magnificent chair facing the window. The same fabulous rug that was seen in the living room, is seen here. Plush purple chairs and ottomans, accent pillows, a gray accent wall, and neutral curtains, fashion this cozy and alluring space.