The presence of natural light can wholly transform a living space – and this quaint little home in Spain is a textbook example of that. The majority of the house interior is awash with bright sunlight, thanks to the sizeable windows that dominate each room, creating a feeling of happiness and frivolity. Every space, from the cheery dining nook to the bathroom, is soaked in light, with nary a shadowy corner around. A depression-free zone, this house is.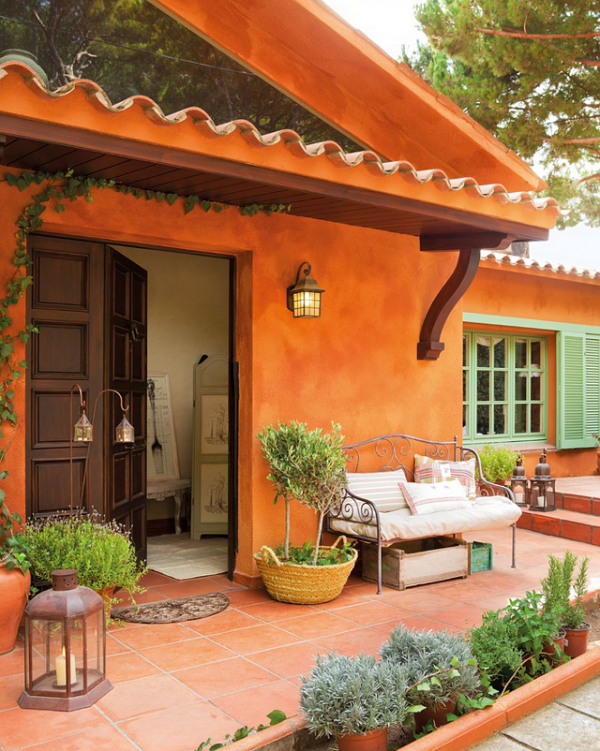 Beige-colored walls, wooden décor, and lots of white fabrics serve as a sophisticated yet simple backdrop for the sunlight, the main star in the house design. Thanks to these neutral tones, pops of color (in the form of wistful purple wildflower bouquets and heart-shaped cherry-colored pillows in the kids' bedroom) are made all the more apparent and lovely. Pale pinks and yellows beautifully complement the understated approach to color scheme that runs throughout the home.
The decorating ideas that characterize the house are an exercise in shabby-chic, vintage perfection. Antique birdcages and rusted lanterns can be found artfully scattered throughout the living area. A bowl of chestnuts situated next to a glass vase of pink roses serve as the centerpiece on the wooden coffee table – an elegant and fitting touch. The master bedroom is simple and poetic in all the best ways, with a light green and pink dressing screen as the focal point, other than the giant bed swathed in pale, gauzy blankets. Small wooden hearts and white candles make their appearance in rooms from the bathroom to closet. The vibe is cozy, homemade, yet glamorous and chic.
The crowning jewel of the house is the patio, where vintage décor runs wild – with wooden crates, burlap, more lanterns and candles, and fresh springtime flowers all making an appearance. The jovial atmosphere created by the house, this sun-drenched living space, is made even better with the view of greenery and red- tiled roofs that one can enjoy, as far as the eye can see.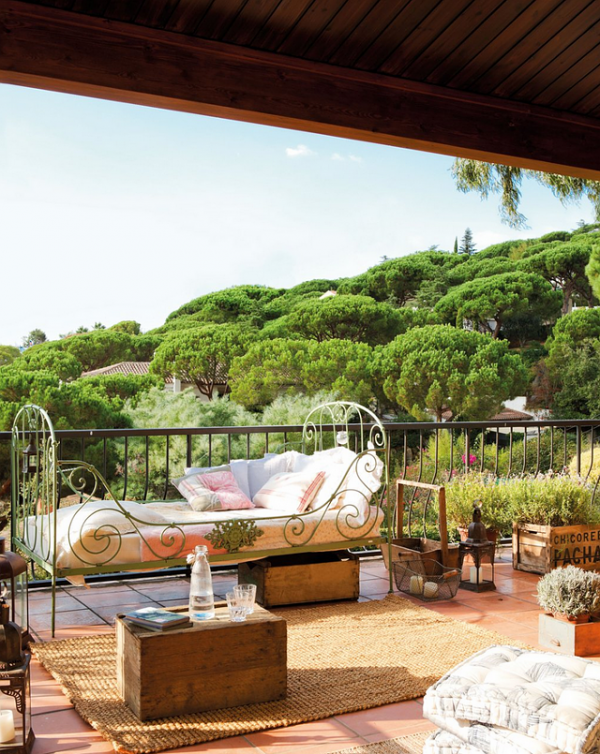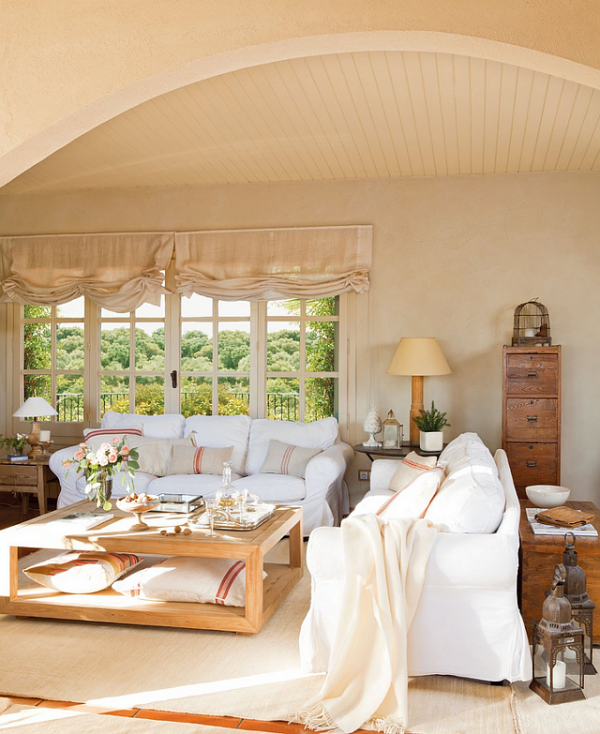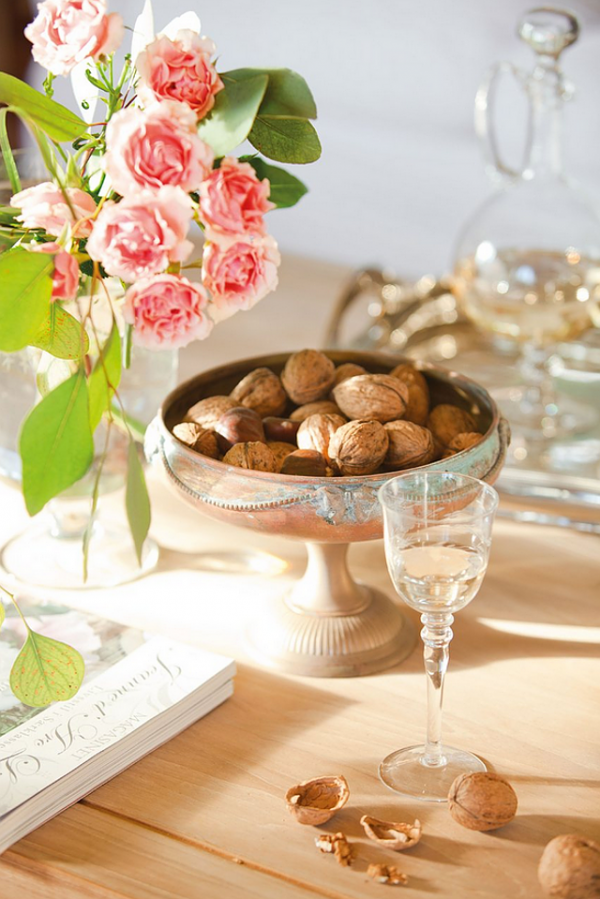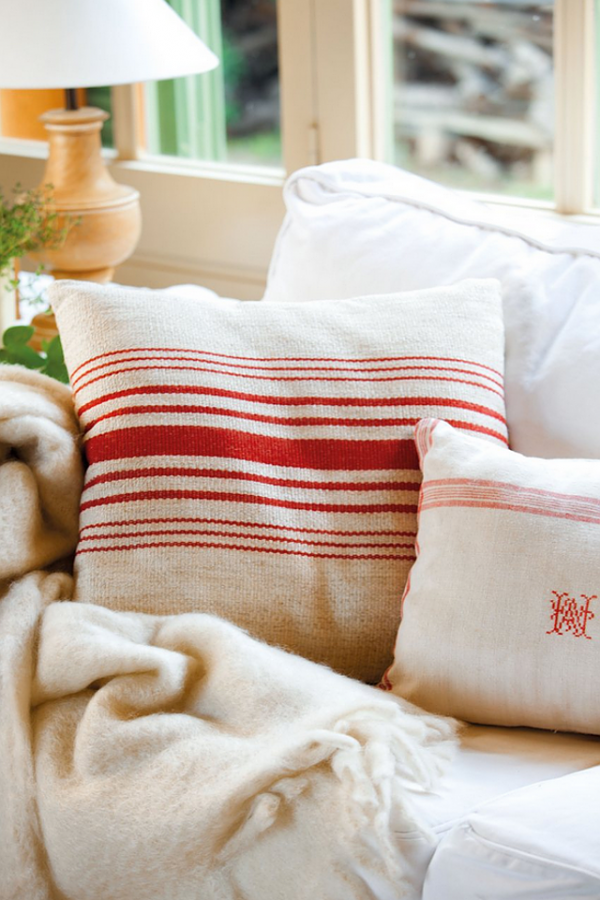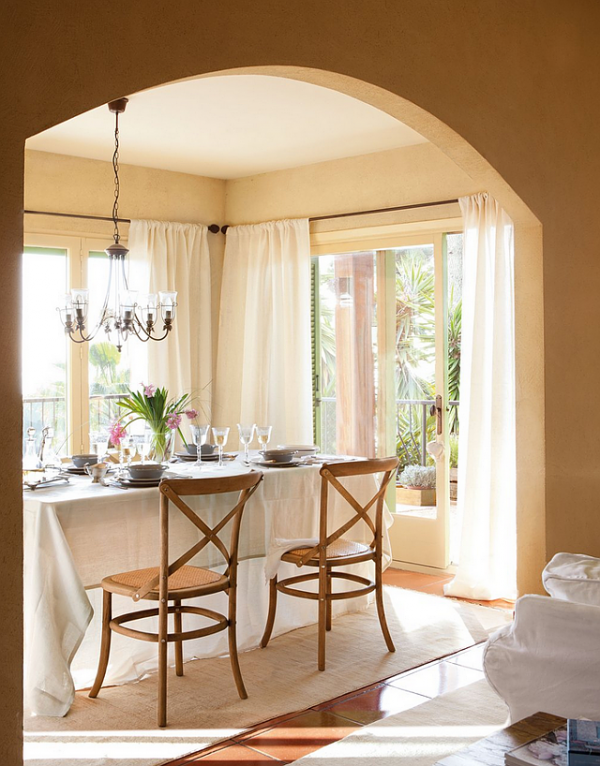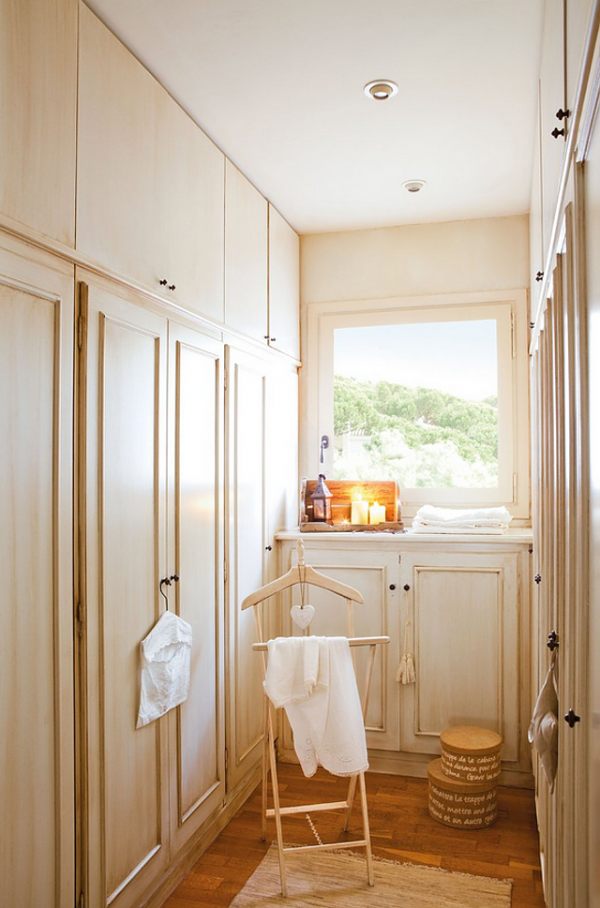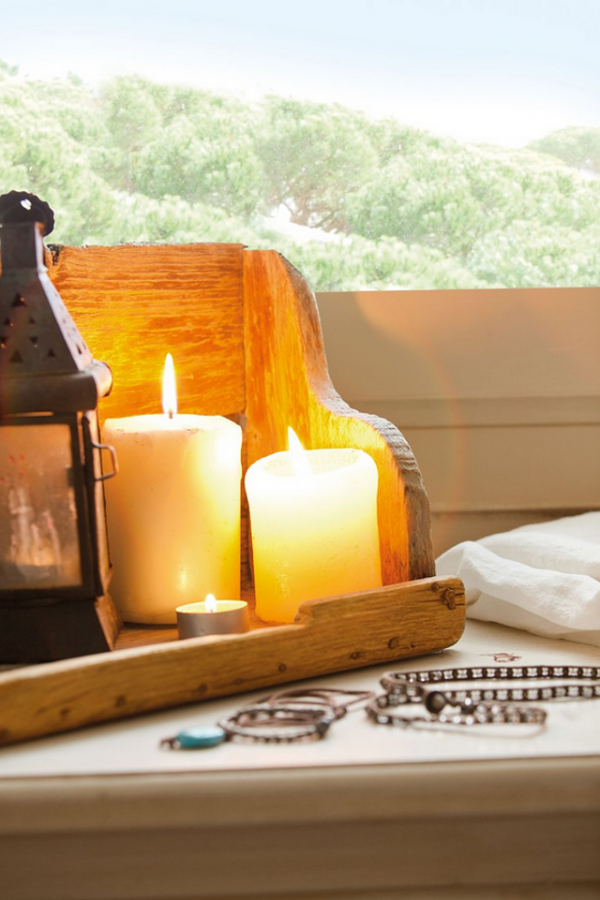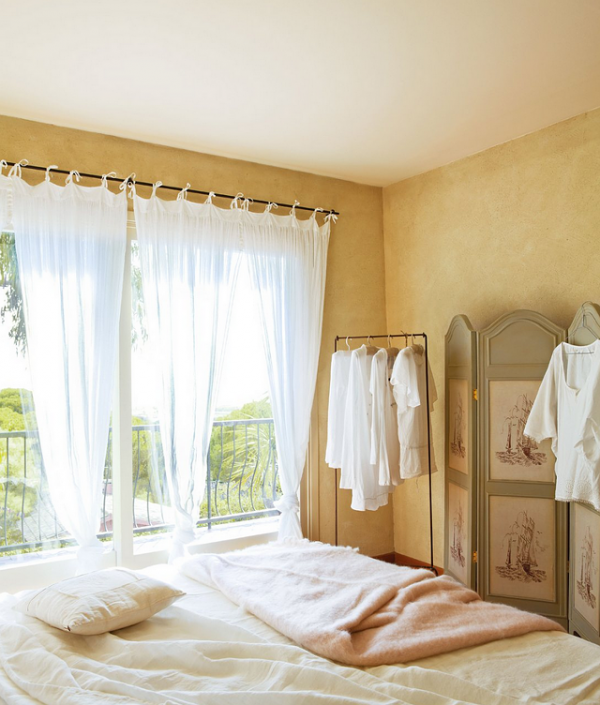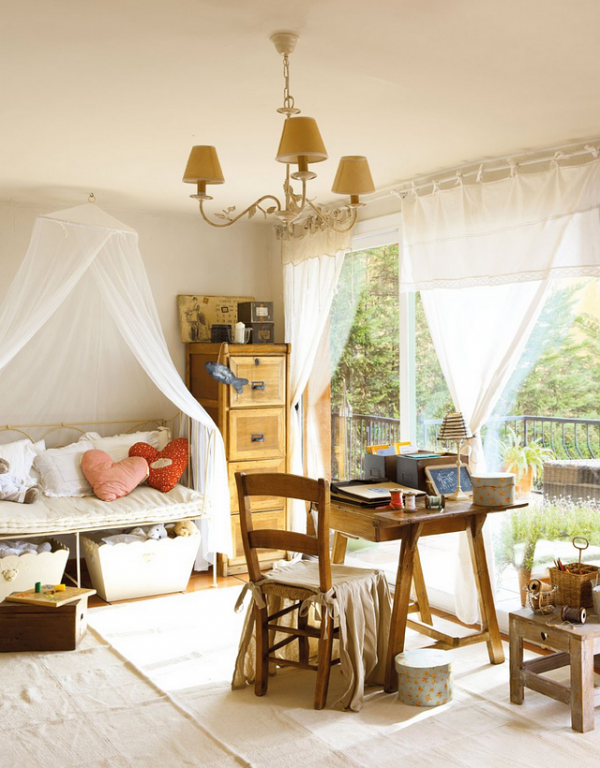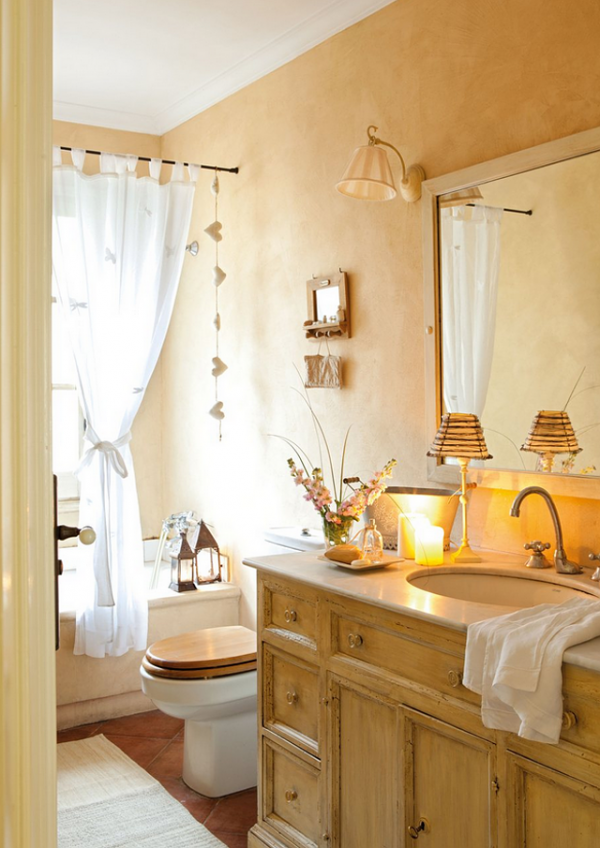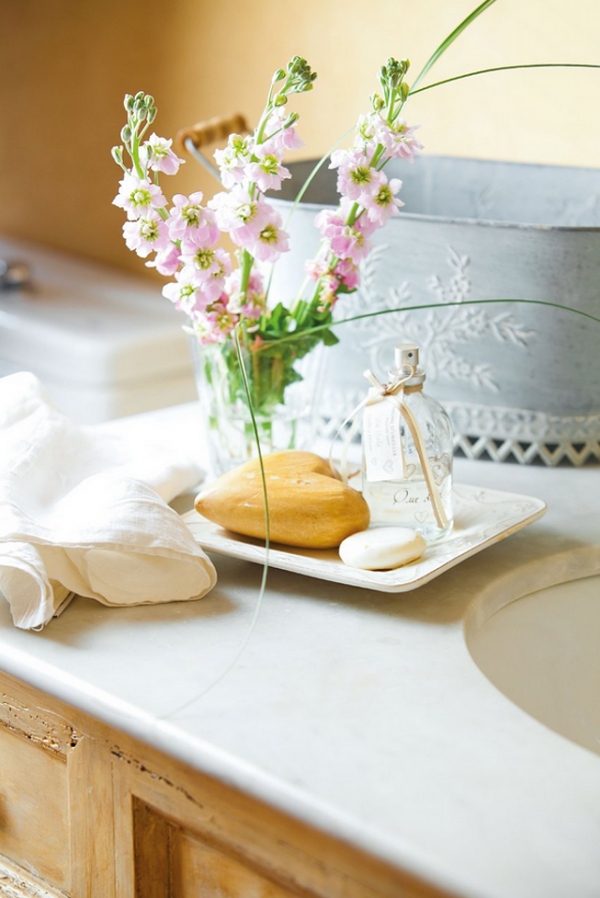 Images found here