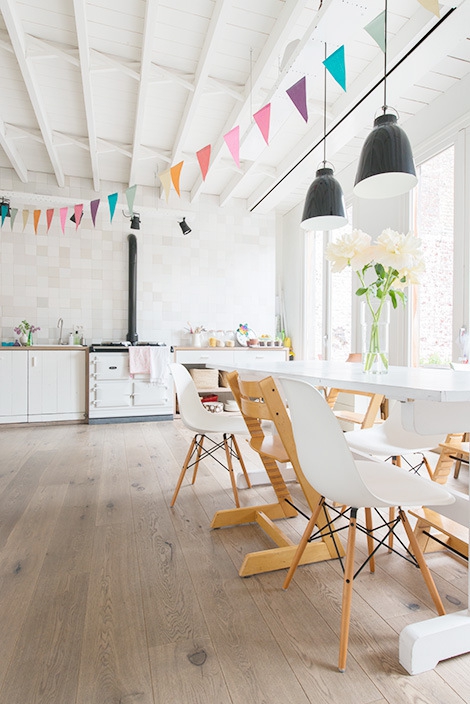 Ah, what a dreamy home this is. Such bright and beautiful decor, and stunning architectural work to match. Every single detail in this home has been perfectly placed, creating a flow of one beautiful mishmash of colors to another. Because the colors are all in accents, none of it feels over bearing or over abundant, but in just the right balance against the stark white of the interior.
I think what really adds to the collection of color within this bright and beautiful decor is the fact that each room has a color or small group of them that stand out amongst the rest. Take the study area; there is nearly every color present in the room, but yellow and blue stand out amongst the books, the chairs, and the rugs. The same goes for orange and reds in the living area, and yellow and peachy-orange around the desk. It is a genius way to create an actual color scheme but maintains the chic hоdgepodge look.
The kid's room stands out against the whole home. While white envelopes the entire home, the kid's room has a bright and beautiful decor sans white. Who would have thought a green floor would look so lovely against a lilac wall? This is an idea to try in any room, but for the kid's room it's just perfect.
This home is a perfect example that the things you collect through the years can look good with one another; you just have to find the right grouping for it all. I'll have to reference this one for later for my own home!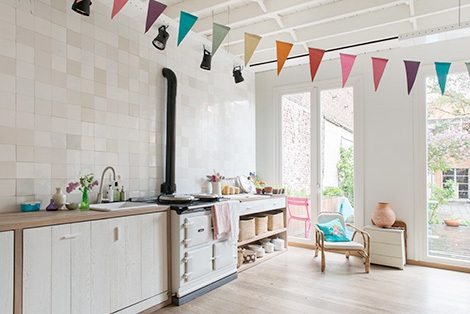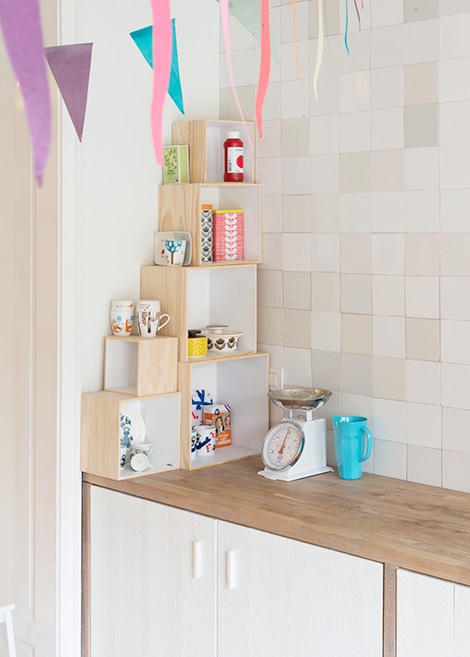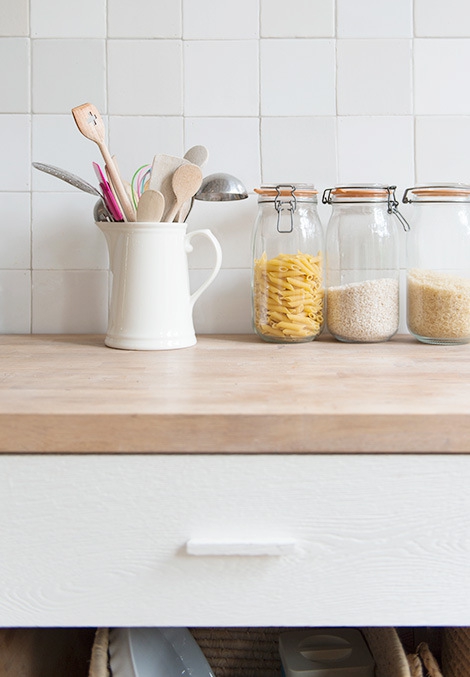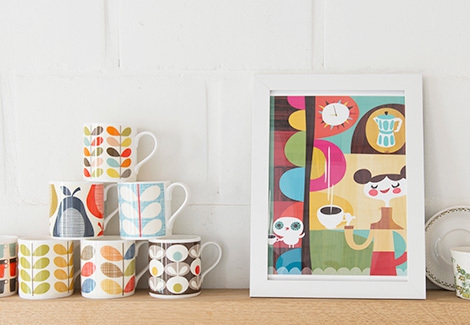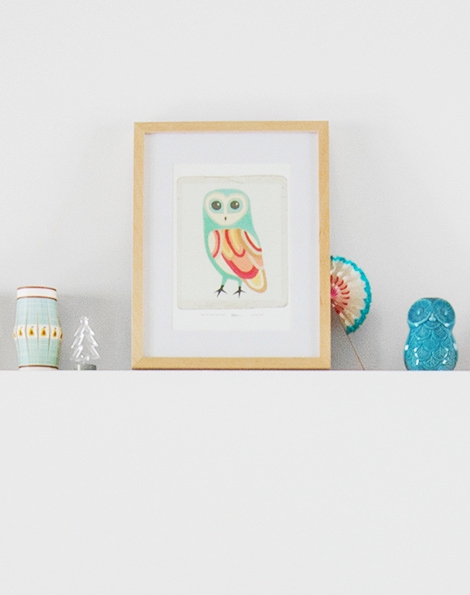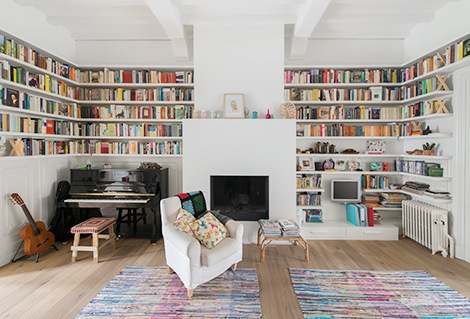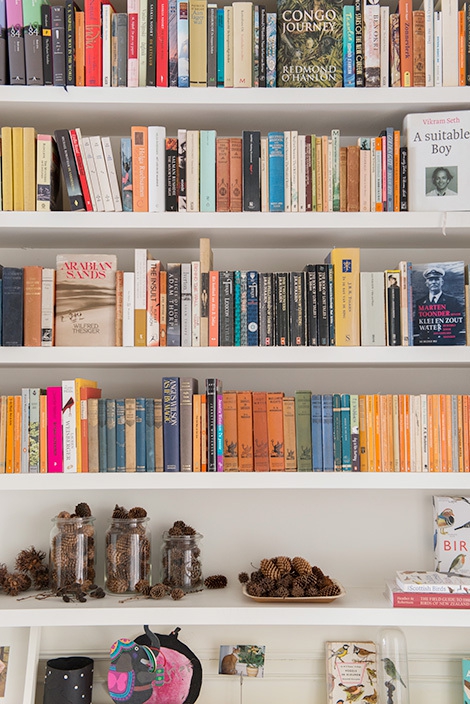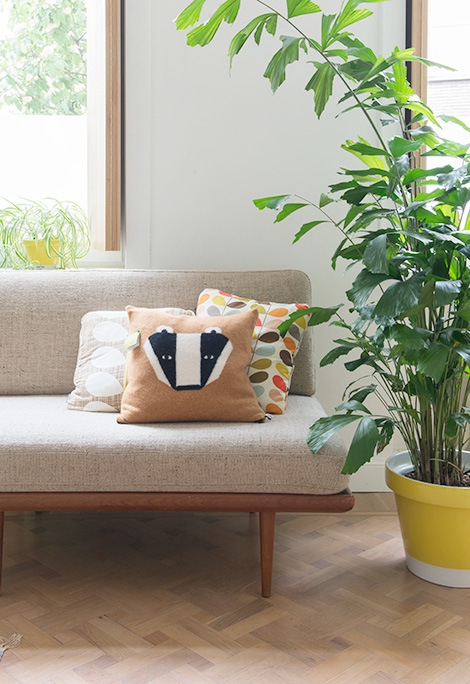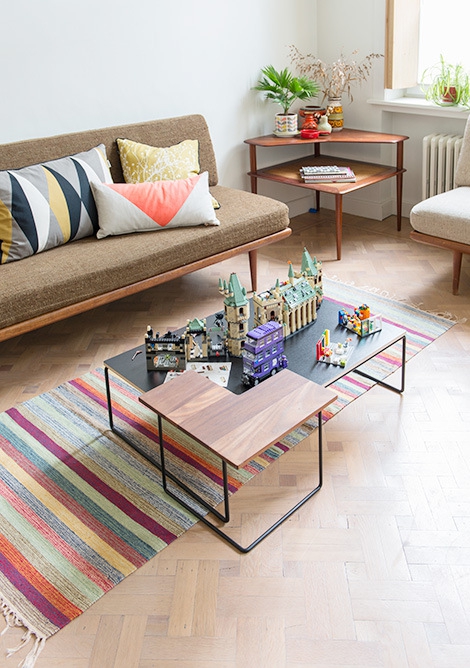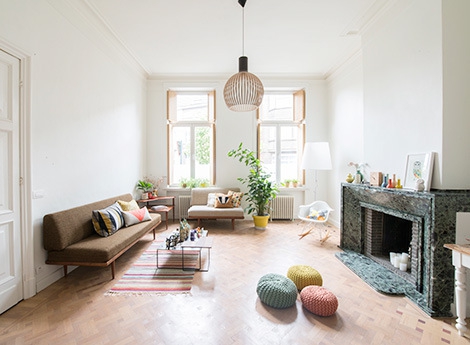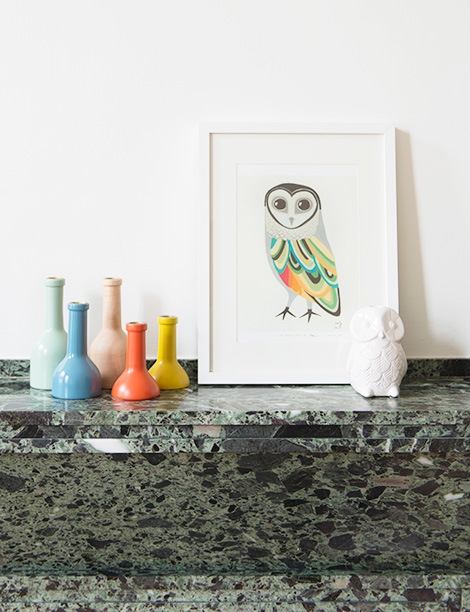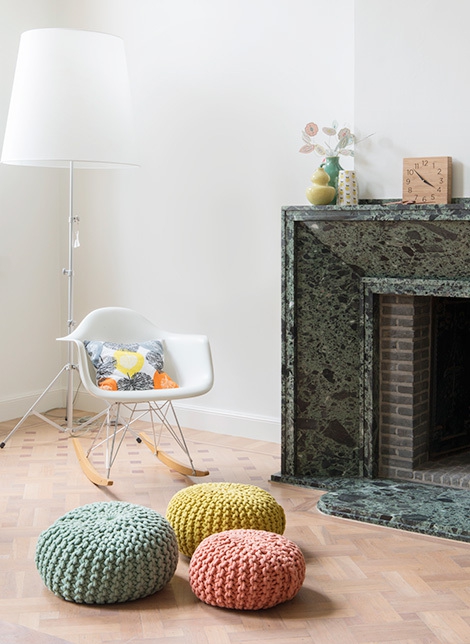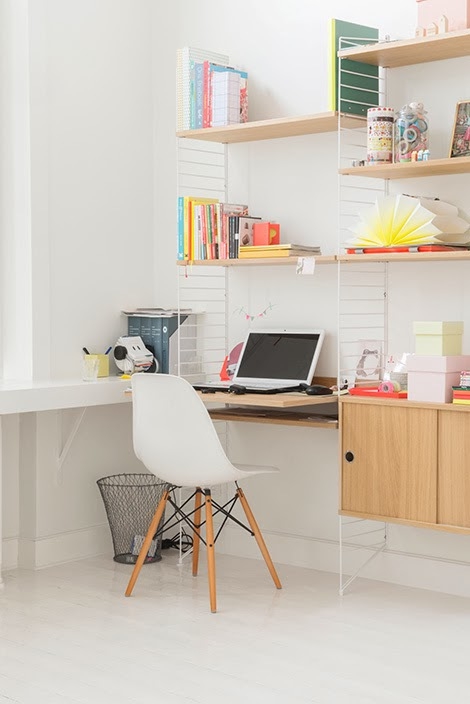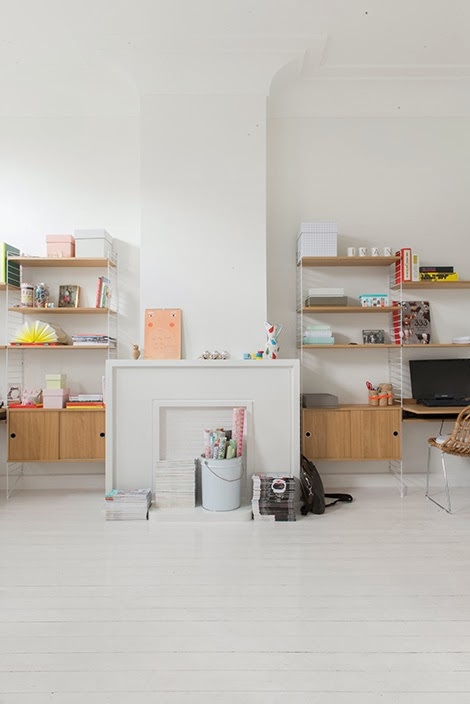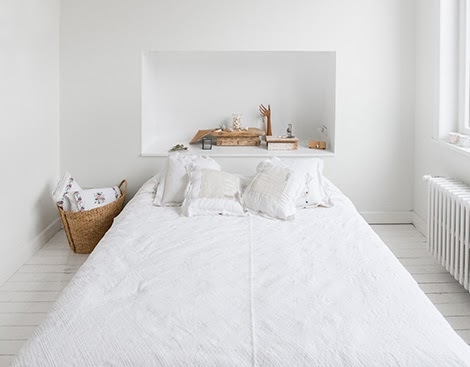 Images found here