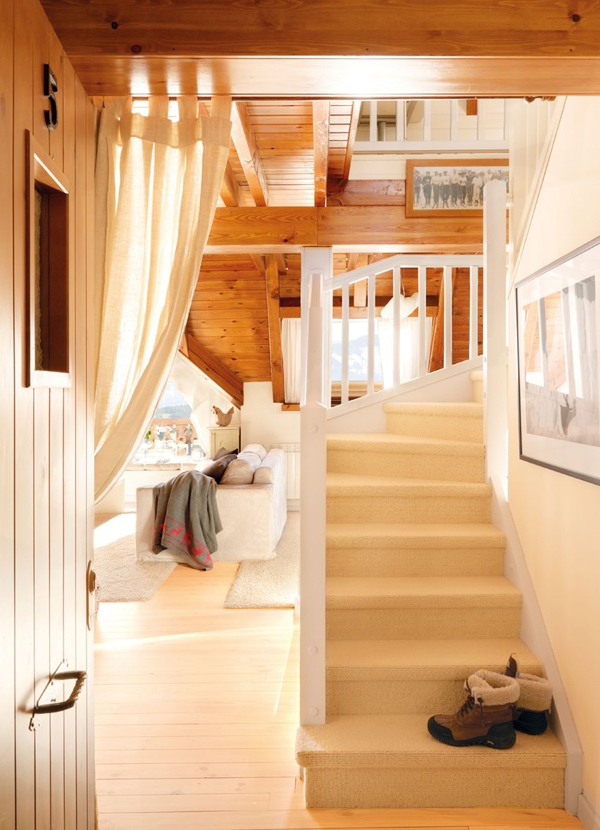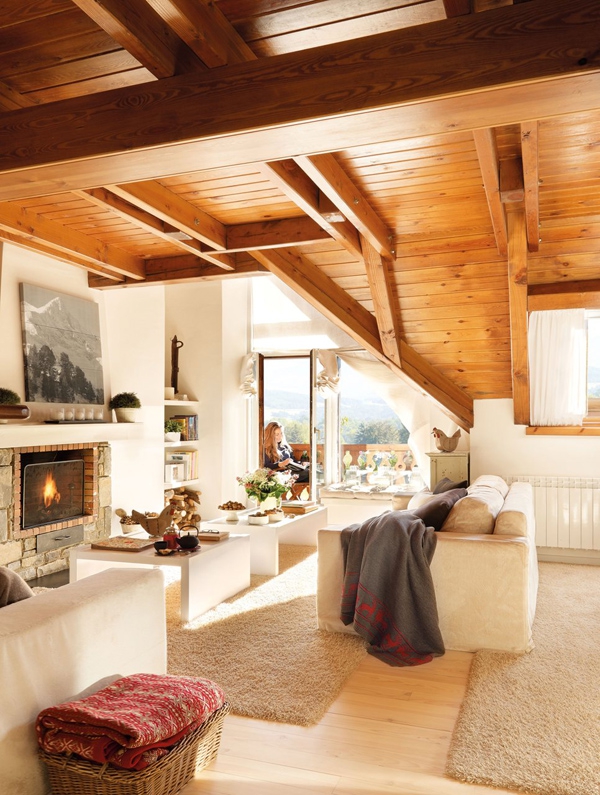 Set amongst the beautiful scenery of the Pyrenees is this adorable home that simply oozes rustic charm and style. An abundance of natural materials give this rustic home a chalet feel and neutral paint colors bring in extra light. Designed by Mercedes Álvarez de Toledo this house is inspiring, comfortable and is the perfect place to relax.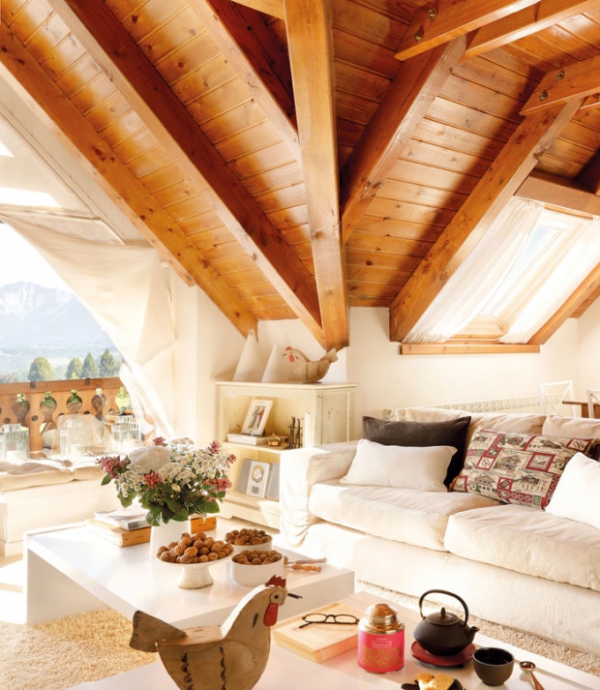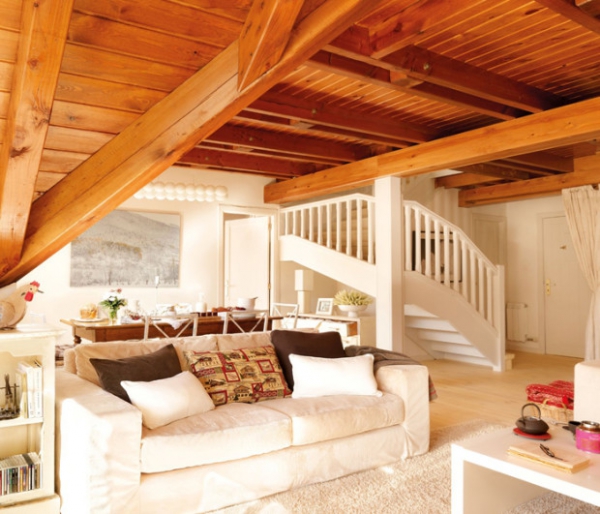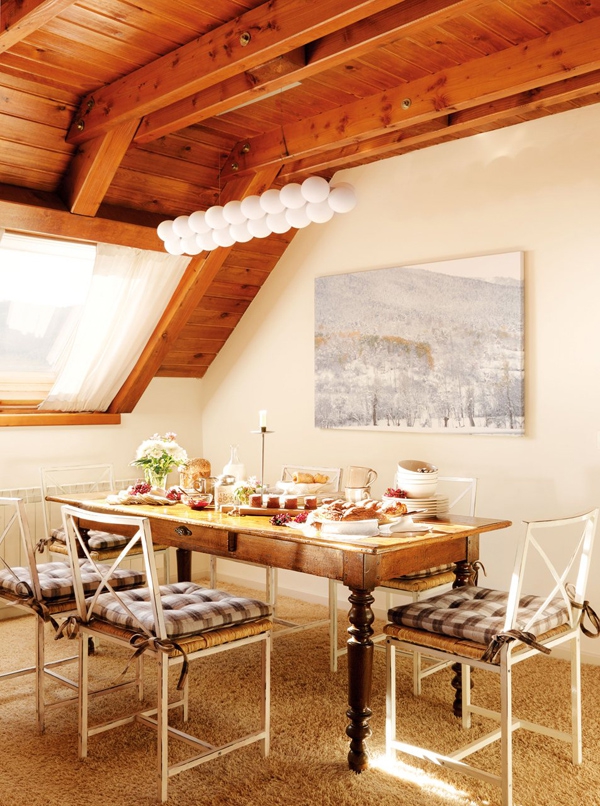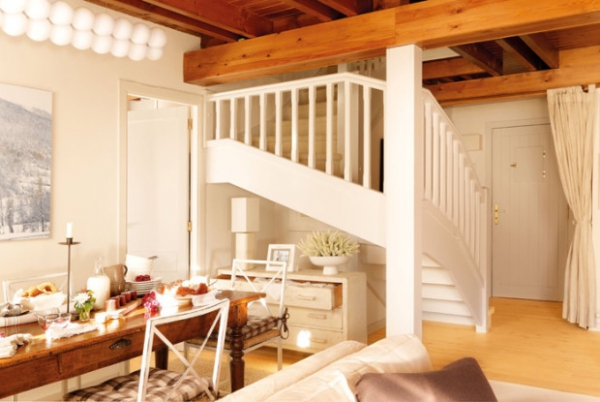 This adorable house is finished to a high standard with an attention to detail meaning that no corner has been overlooked. Rich honey colored wooden ceilings keep the rustic theme and bring warmth to each room. Wooden floors have soft and cozy rugs to add an extra dimension and help you stay comfortable. The mix and match furniture in each room is tasteful in style and adds character.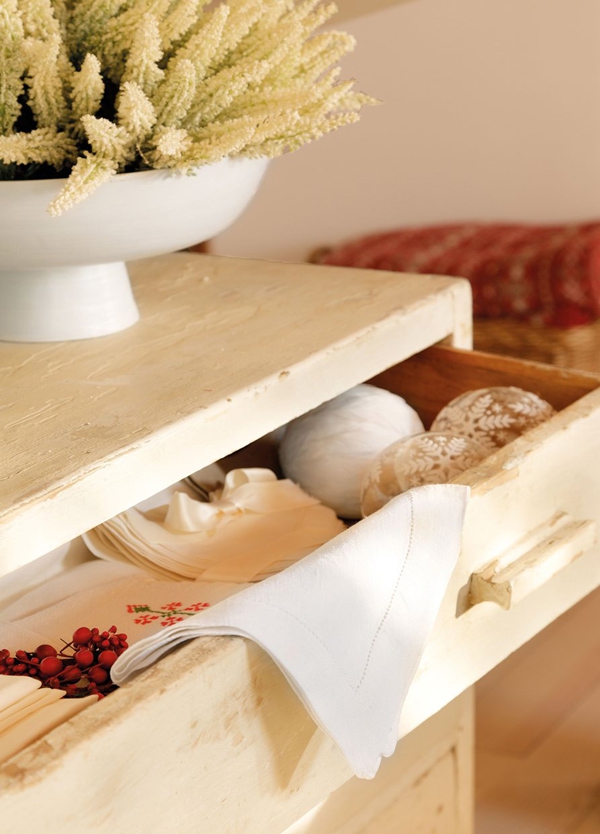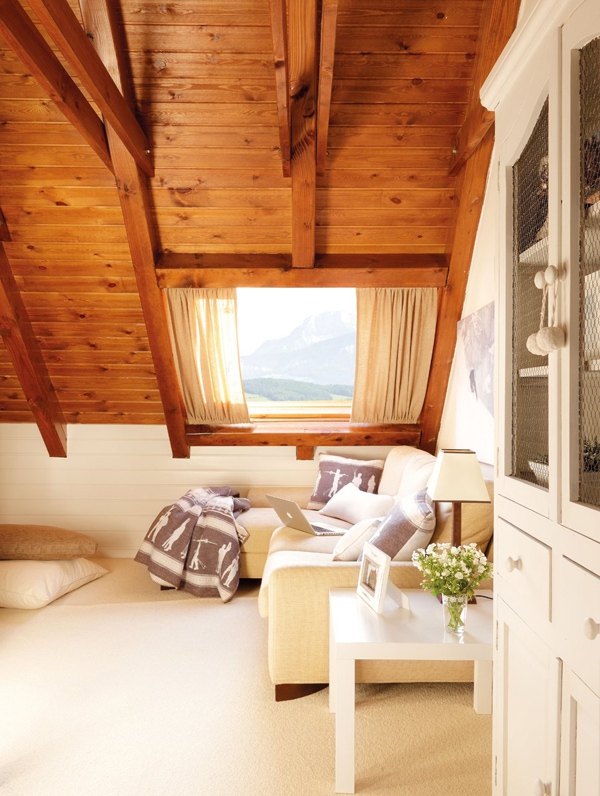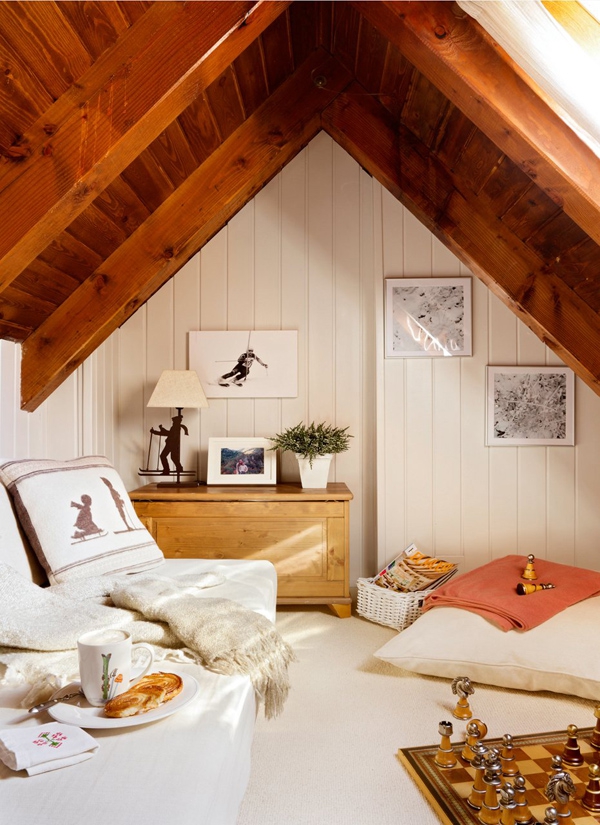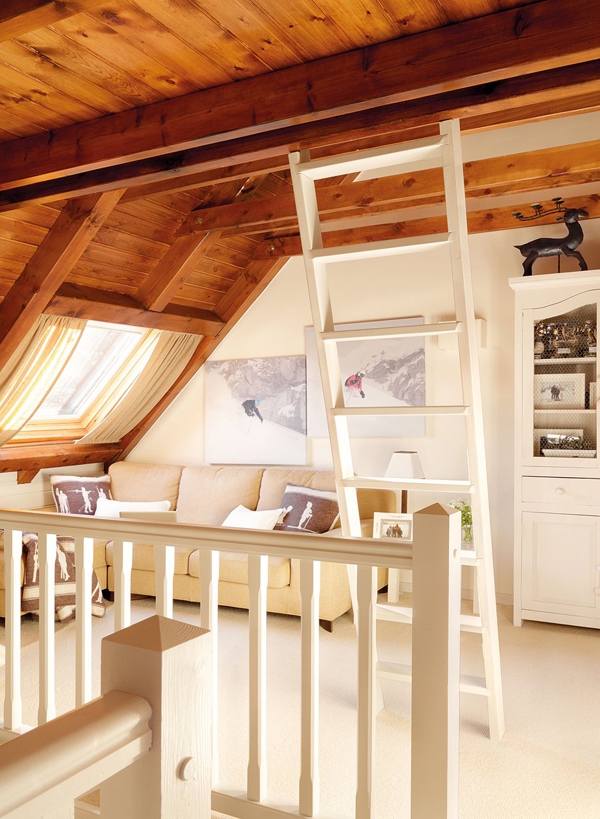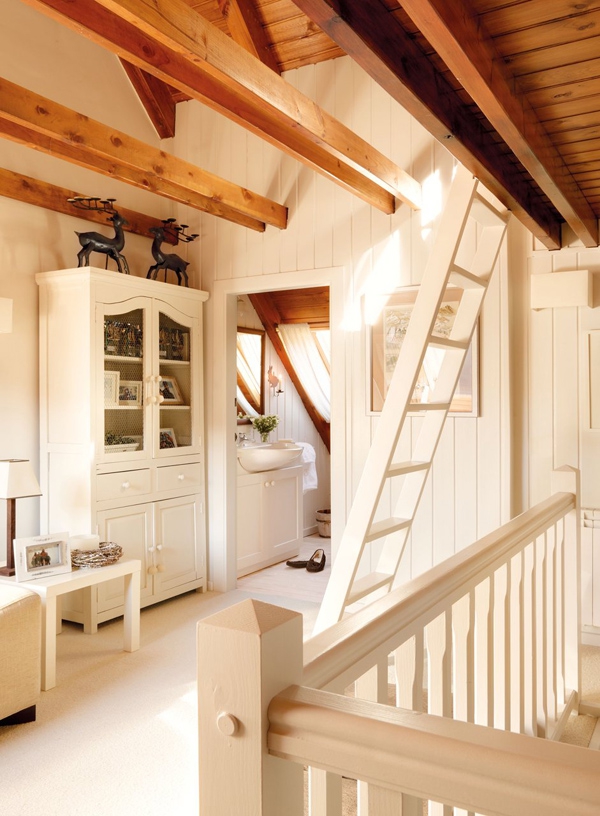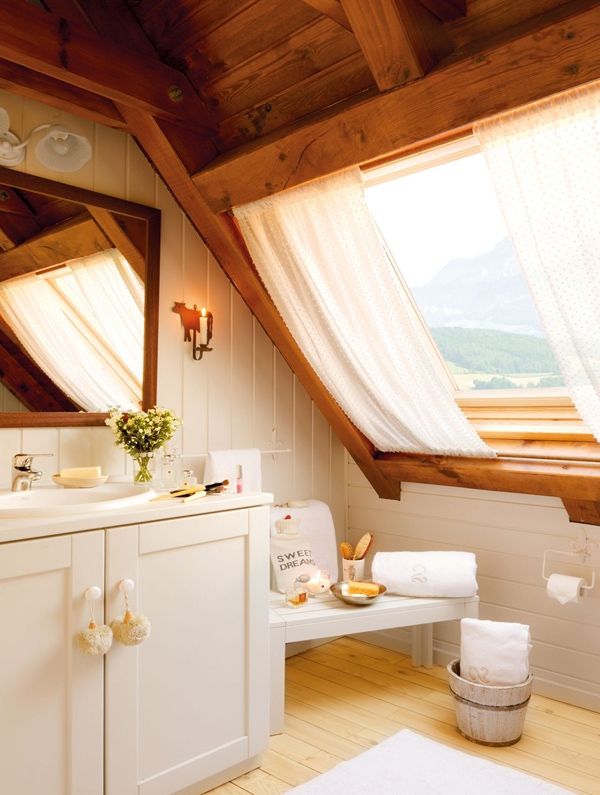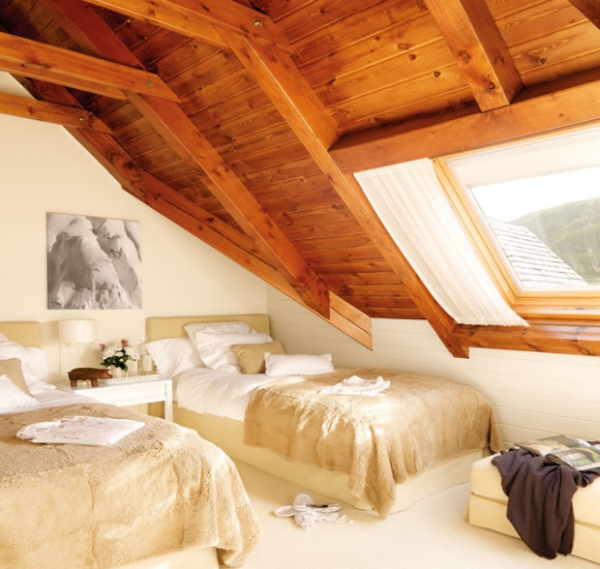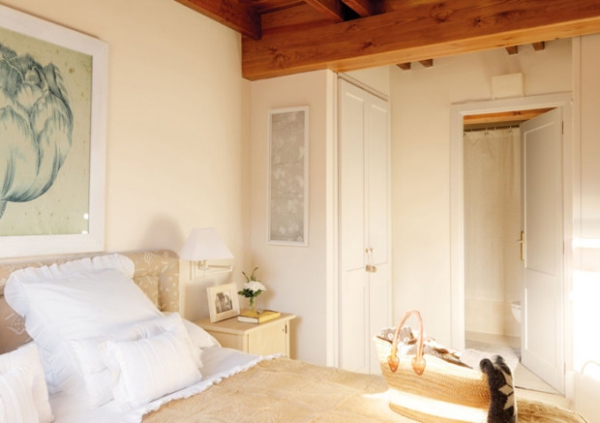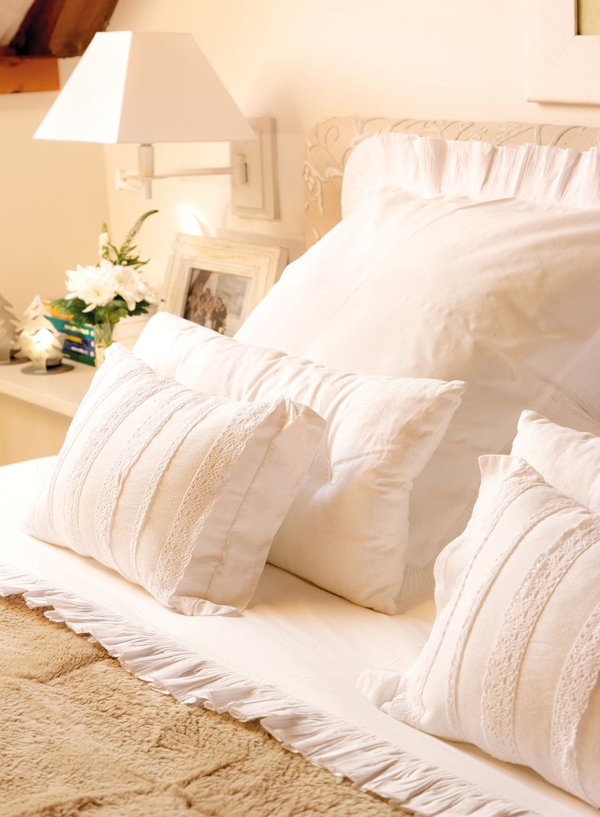 This rustic house has much to offer, as a getaway from city life. Spacious, well designed, light and airy plus views to die for are the best attributes of this particular property. This adorable home has some wonderfully shaped ceilings, a variety of comfortable sitting areas and everything else you could need for country living with a slightly modern twist. The use of natural materials really shows the designer's flair for producing an adorable home in beautiful surroundings.