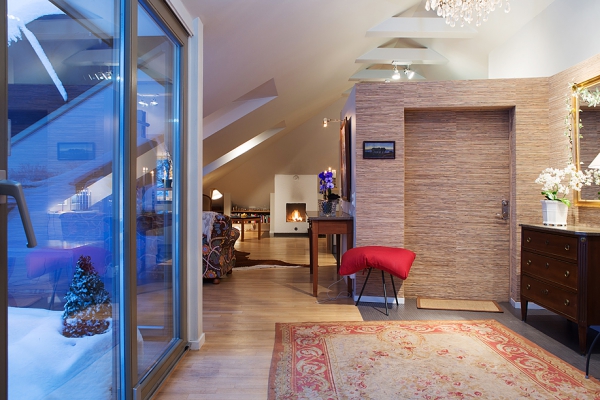 This Swedish attic apartment is a beautiful example of what an 'open concept' can do for any space. This of course is much more specific to tighter living quarters. You would think otherwise looking at this that it actually is an attic. It has such sophistication and style, people of all ages would be attracted to living in this home. The lighting alone does wonders throughout the apartment, illuminating everything just perfectly.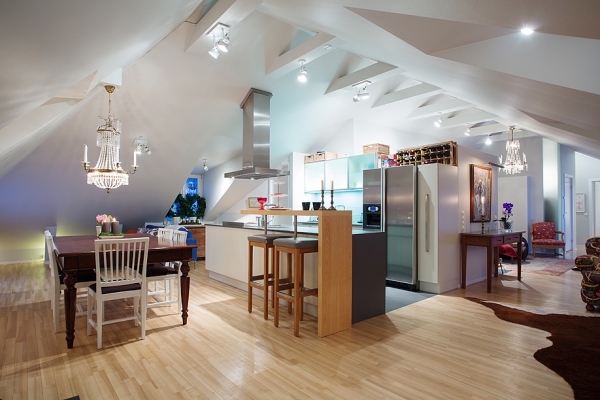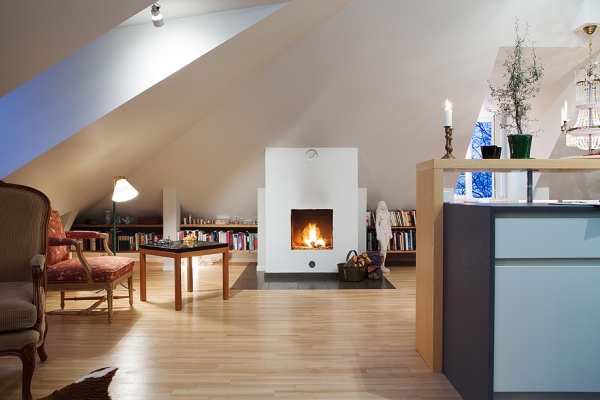 The space in this attic apartment is utilized excellently, especially in the kitchen and living areas. The kitchen itself has kind of been made a focal point of the room, thus creating the opportunity to build around it strategically. There is plenty of room for preparations and cooking in the kitchen, and you still have room to sit and dine comfortably next to it. The living area has been appropriately placed with a few adorable pieces perfect for some relaxation.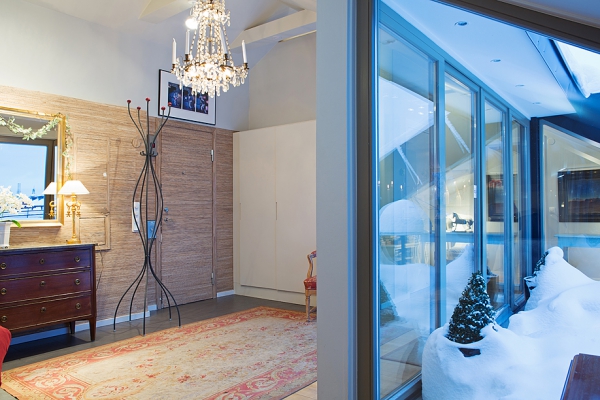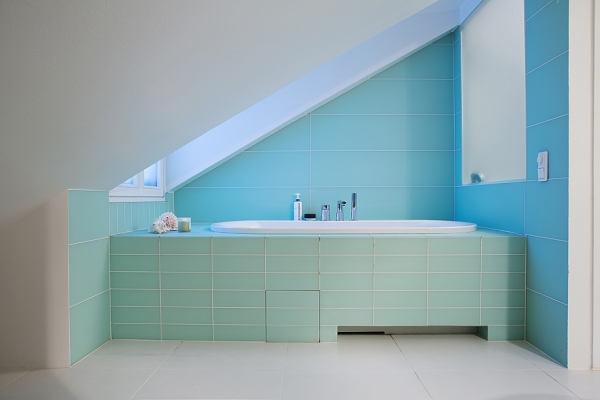 As you make your way through the attic apartment you'll notice the lovely patio outside. That's right you still get a nice outdoor area to lounge in! As you reach the bathroom you will see that it is quite simple but very practical. With all of the amenities needed and all wrapped together in one stylish area, you really can't go wrong with the design here.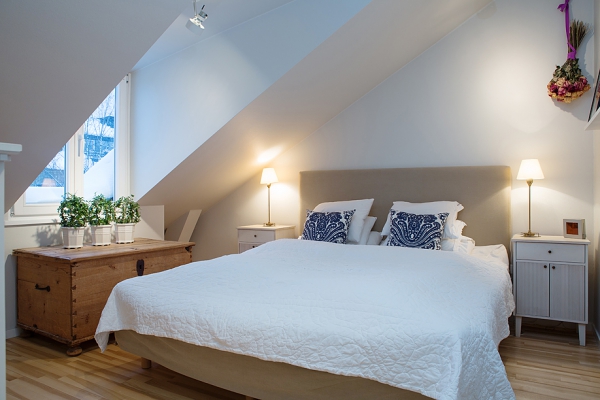 Images found on: vintage and Chic (website in Spanish)
The bedroom is especially quaint but roomy. You are able to fit a large bed along with a few other key pieces to really tie it all together. It too has vaulted ceilings like the kitchen and living area. It really does give you a nice space to relax and be at home in though.
This attic apartment should certainly act as a reference tool for those who have a smaller space to work with. Less really can be more, as is evident here.