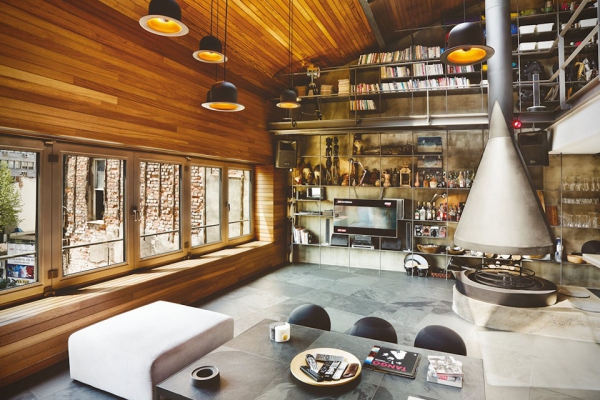 It's a given that bachelor pads are traditionally a single man's pride and glory. A place where he can enjoy his own space with no interruptions, yell as loud as he wants while his favorite team scores before the clock runs out, host endless parties and bring any potential lady friends in at his leisure. But today's feature really takes it to the next level! A man in his mid-40s with a bachelor loft such as this one is definitely someone who enjoys the suave life!
This bachelor loft, located in Istanbul, Turkey, was designed by Ofist; a company known for maintaining the diverse culture of the metropolis it's based in by way of reflecting its history in innovative commercial designs. As we can see with this loft, the same applies for residential dwellings as well. Undergoing a few makeovers to fit the bachelor's requirements, this home features a spacious, combined kitchen and dining room layout that is efficient at saving space and showcasing the fine china. The hallways leading to the rest of the loft are filled with soft lighting and abstract artwork that will certainly catch your eye. The steps leading upstairs make you feel like you're floating, while the actual bedroom waiting on the top floor has a great view of the sky lit windows.
Living in a bachelor loft such as this one would prevent anyone from tying the knot too quickly!