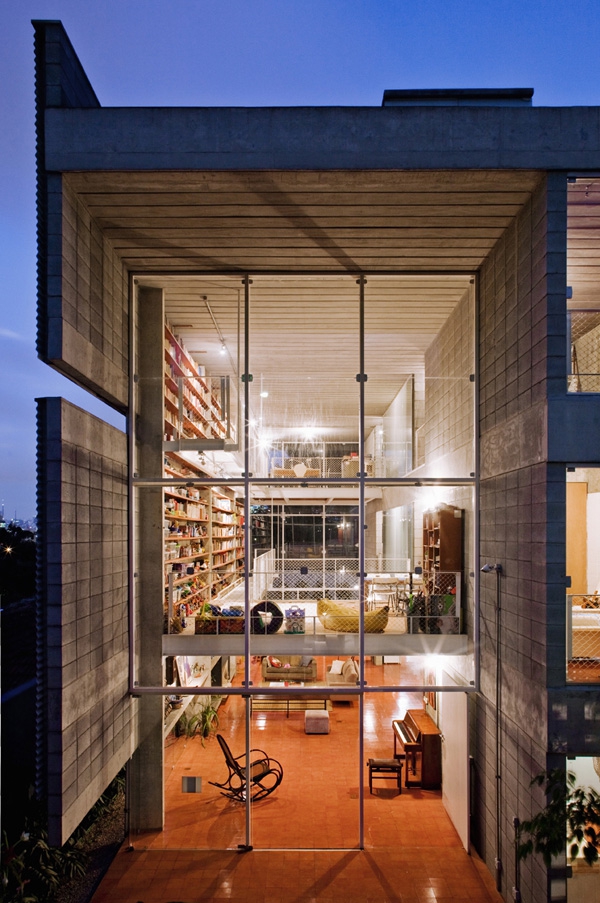 You won't find this library listed in the phone book of Sao Paulo because it is within a private house in beautiful Brazil. The owner most certainly is an avid book reader who proudly displays his or her collection in a style not many of us can achieve. This library is so large that it covers one whole side of the house and is a fantastic focal point that is unforgettable.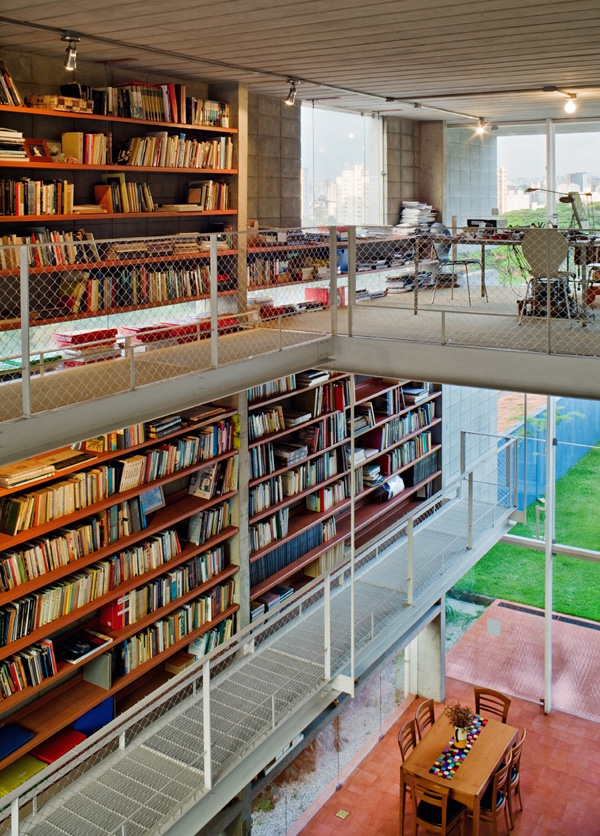 Grupo SP were the architects tasked with the job to create this marvellous library and have done an amazing job. The library takes up a huge amount of space, over 2 floors that are accessed with walkways so the vast library is open from top to bottom most of the way round. Featuring a work space and a play space this library is full of light from the huge windows at either end.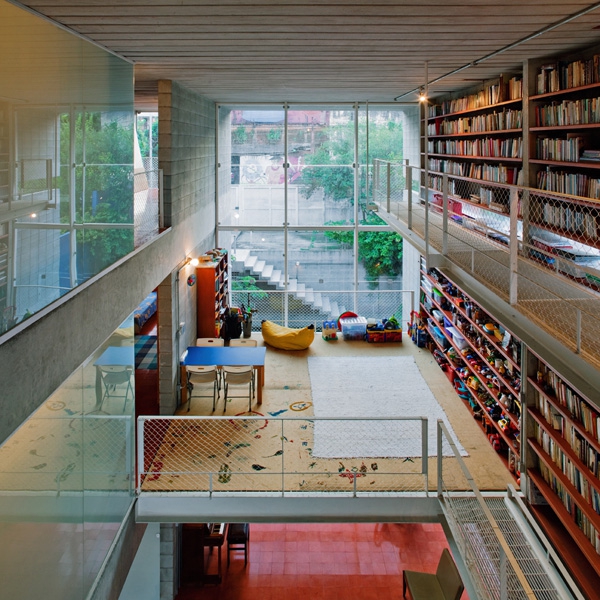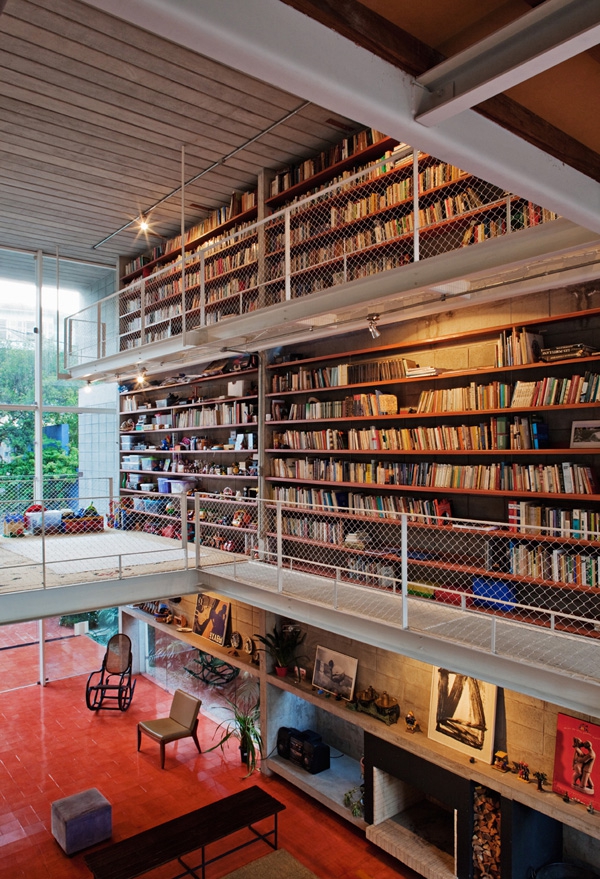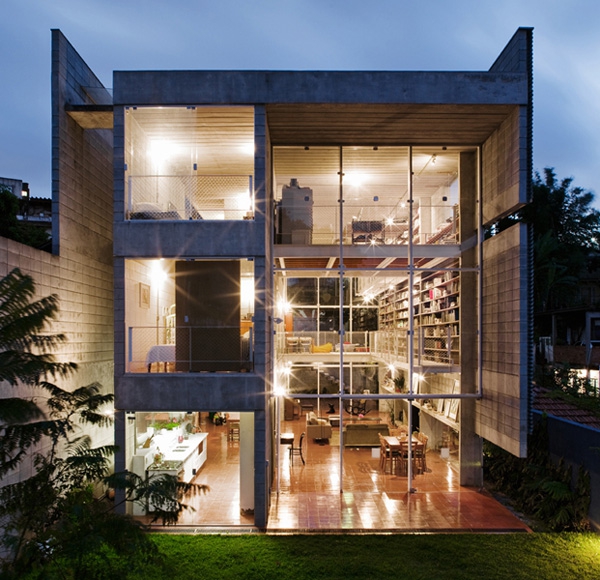 The building itself is somewhat unusual, a cross between a concrete car park like structure and a minimalistic designed glass fronted house – The library adds character and turns the place into a true home. This library is a shining example of good taste, luxury and style which can also be seen throughout the whole house.
Text is copyright to ©Adorable Home – interior design and decorating ideas