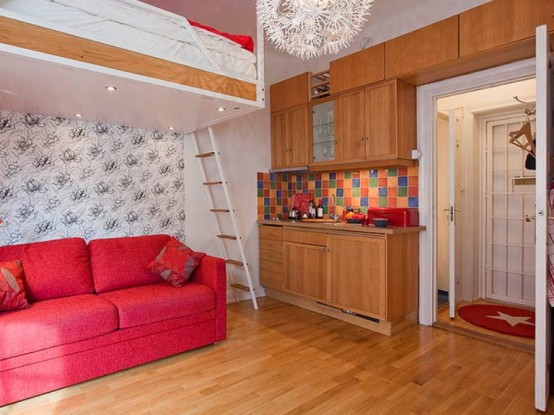 Can you turn an apartment of just 21 square metres into a home? In Sweden you can and not only is this tiny home fitted with everything you could need it is also stylish and comfortable. This apartment is lived in by a young couple who appreciate the work done by the designer to turn their tiny home into a beautiful apartment.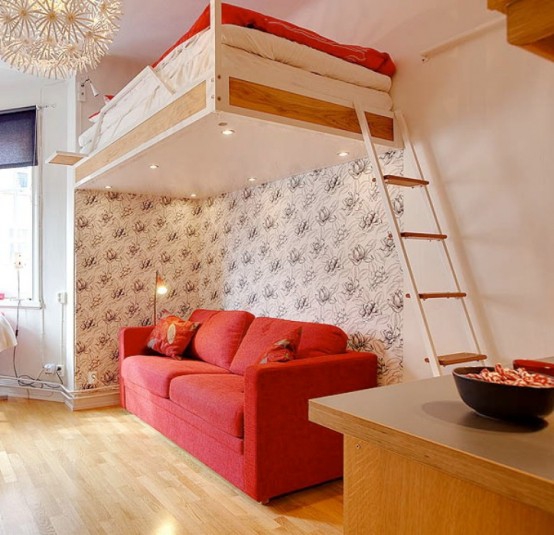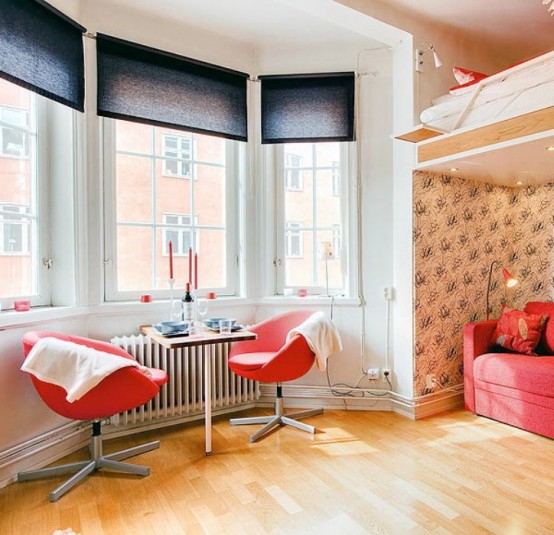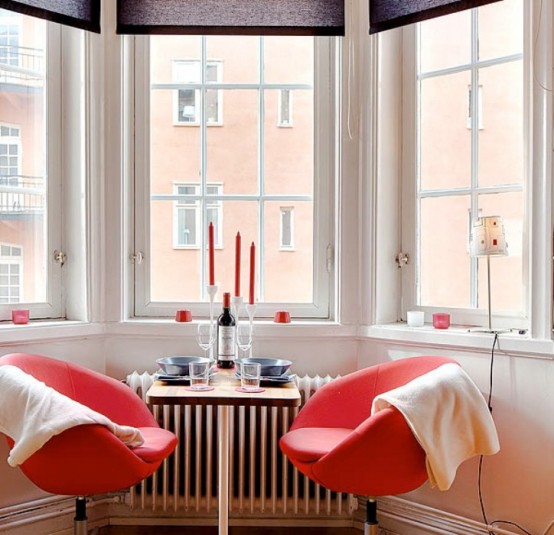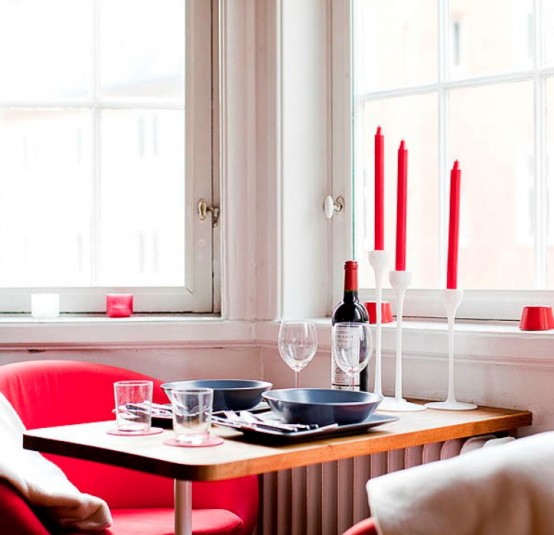 When space is at a premium you can solve many household problems with the correct storage. This apartment has masses of natural light via the large bay windows, which has become the area used for dining. A sofa sits nicely underneath the raised platform which is the couples sleeping area, complete with a handy bedside table high above the floor.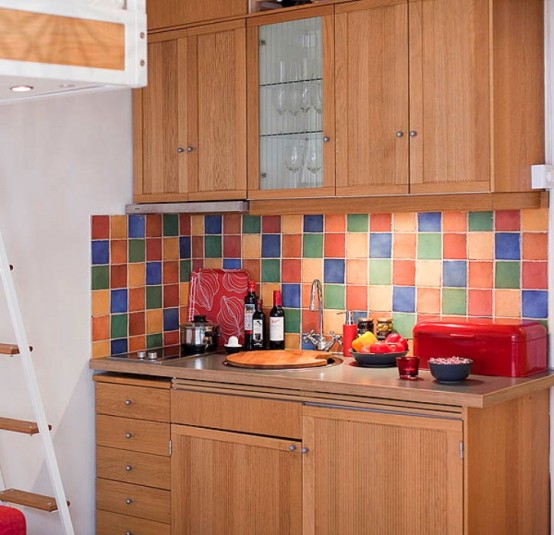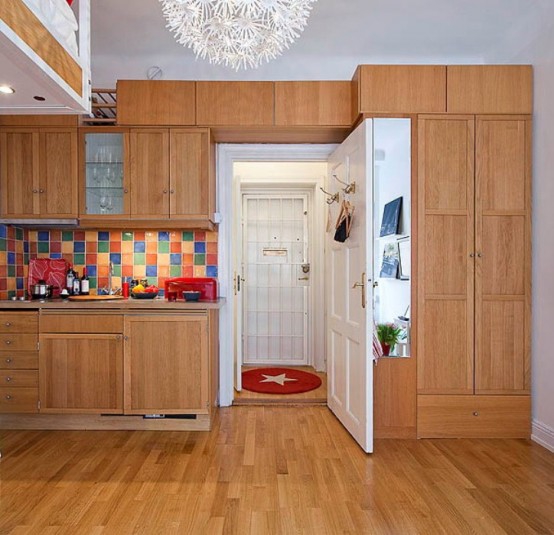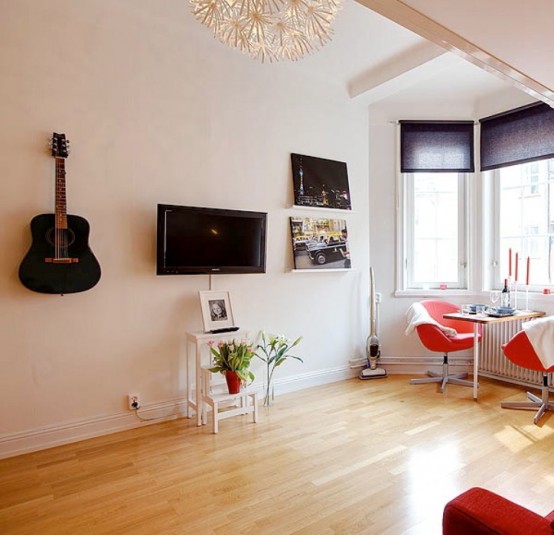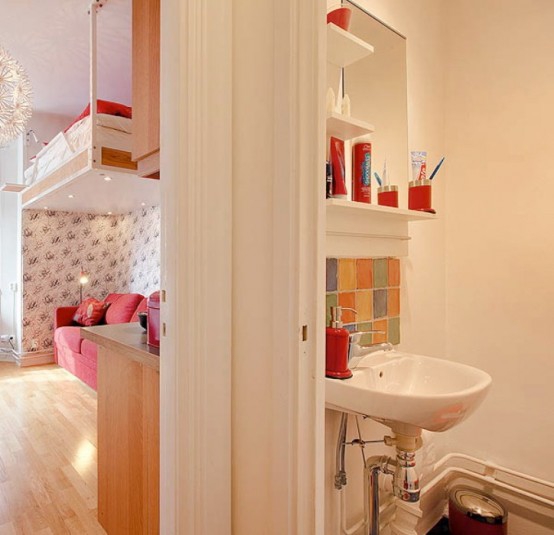 The tiny home has a small kitchen that fits neatly against one wall and storage space on the wall nearby. Even with such a small kitchen is it possible to cook fantastic meals. A small bathroom finishes the tiny home to perfection and is found near the entranceway. For such a small space it is amazing what a good designer can achieve. This tiny home is cute, cozy and enough for two people to live comfortably.
Тext is copyright to ©Adorable Home – interior design and decorating ideas