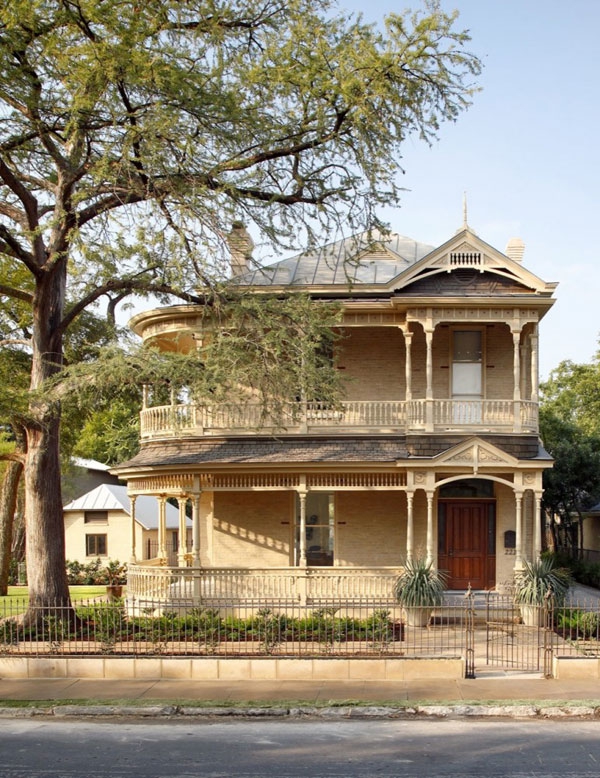 Life is a little sweeter when you can enjoy warmer climates in the southern states of America. We could use a little more warmth right now! And speaking of warmth, do you remember how warm and inviting your grandmother's house felt before you even entered it? We bet that as a child, pulling up to her house in anticipation was just as exciting! Today's feature adds a nice twist to grand old homes with a surprising interior waiting just beyond the front door!
As we enter this home, we are automatically transported into an immaculate contemporary fortress filled to the brim with surprising interior. Thanks to Poteet Architects, a design firm in San Antonio, Texas, the minimalist walls give way to bold and rich colors present in statement-worthy art pieces, patterned accent walls and modern furniture. We're crazy about the eye-popping masterpiece in the living room and hallways! And how would you love to have a bright and lively bathroom complete with a uniquely squared toilet? Each room contains a little more than a splash of color and texture, which does wonders for their dimensions. The black flooring also provides great contrast in a unique balancing act, making the white furniture and decor pop out even more.
The surprising interior brought to us today really took us on a whimsical journey!