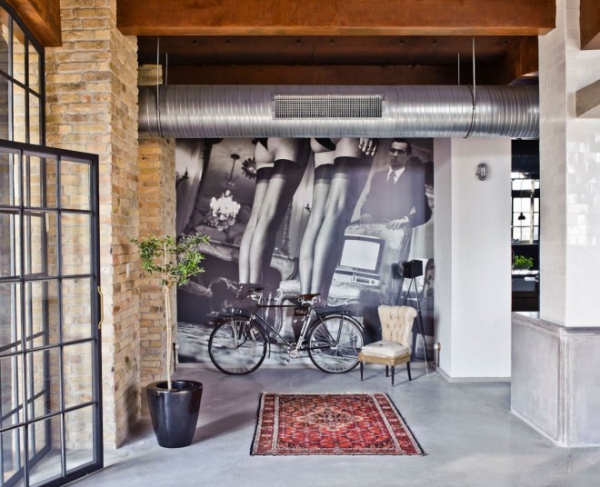 Let's travel to Budapest where they have the contemporary loft of our dreams. This stunning steampunk meets classic design is one that an interior design genius had to of come up with. They have managed to make an abundance of gold, silver, and black tones look utterly classy while ingeniously adding brick and wood into the mix to neutralize things.
It's hard to try to picture this loft with contemporary design as one actual living unit. Each individual room is almost overbearing to look at because of all of the finite details in the design and decor. One of our favorite decor pieces are the elegant chandeliers—it's almost like they were ironically placed, but how chic do they look? Another favorite are the rugs—they add depth to the floors and hints of extra color that would probably be missed if it weren't there.
When you look at the contemporary loft on a more basic level, this really is very minimal, other than the incredible architectural and interior design. The odds and ends that have been added are nominal, but so well chosen that they still make a great impact on the overall look of the home. Our hats go off for to this home.