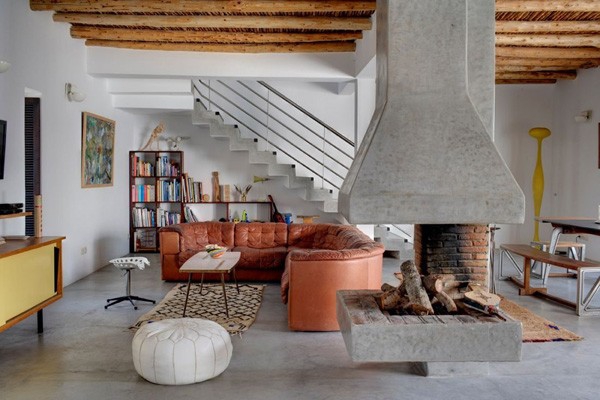 This home really does have it all. It is extremely modern, especially in its architectural design, it is very cozy and inviting to anyone who steps foot in it, but at the same time it is totally enormously eclectic. The look of this house would certainly be for a very specific grouping of people, perhaps, but no matter what your personal taste is in interior design, you do have to admit this place is spectacular. This Moroccan country house clearly has a family dwelling in it, so we know it's very functional. But something about it is still so austere in appearance; you have to wonder how children can live in harmony with so many beautiful and surely priceless relics and pieces of art.
If you look at the outside of the home, you would not expect to find what exists on the inside when you first come up to it. The exterior is super plain and ambiguously interesting at the same time. However as you step inside you are immediately drawn in by the colorful décor and whimsical furniture; you feel compelled to see more of the home. The wild geometric patterns manage to coincide well with the ethnic themed relics and art pieces throughout the home.
This stunning home manages to not feel cluttered or loud as you make your way through it. The large amounts of space have been used perfectly, while the placement of the décor and adornments have somehow not been overdone (while there is clearly kind of but not really a lot going on). We find places like this to be well balanced, honestly. It has the perfect touch of the owner throughout the home; you feel cozy and welcome here. But at the same time it has been designed and decorated spectacularly. It is a truly functional home that is still so totally hip.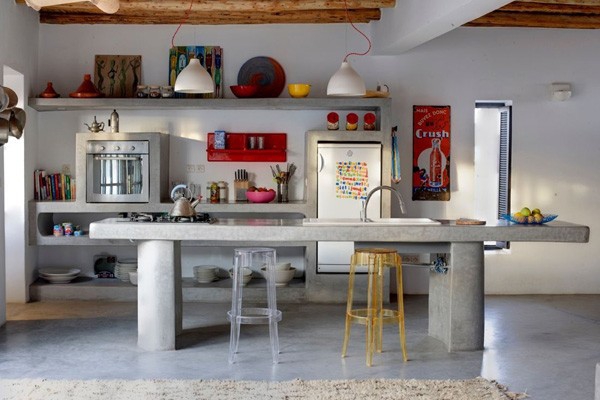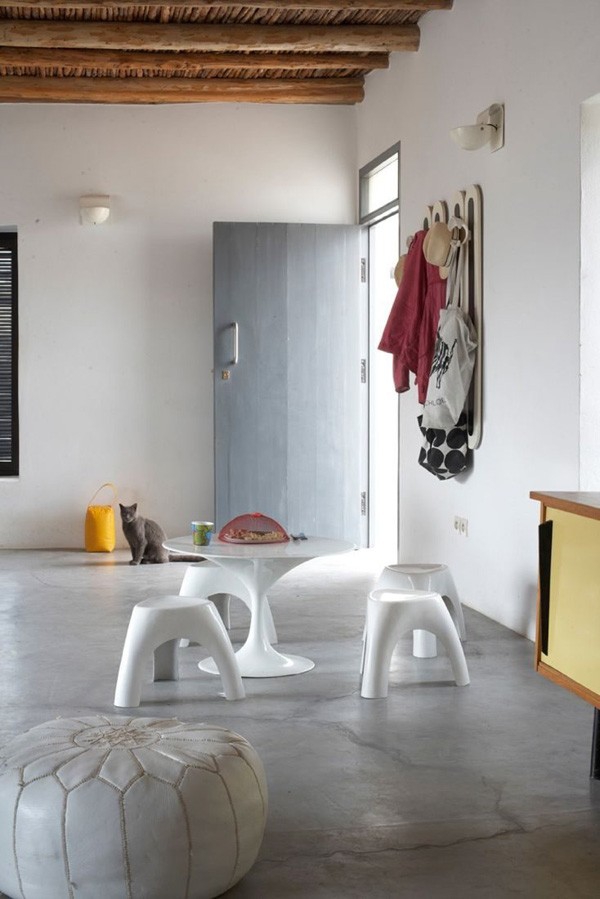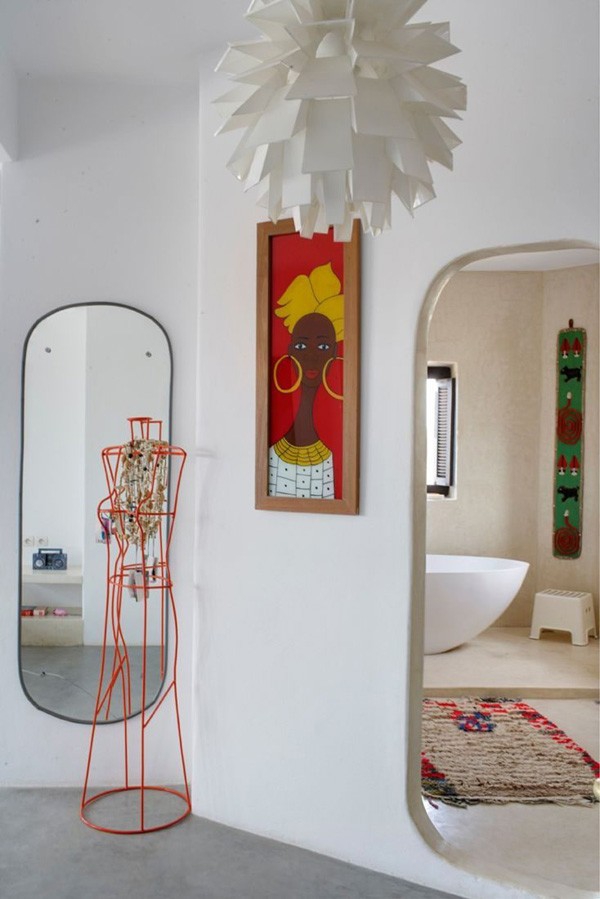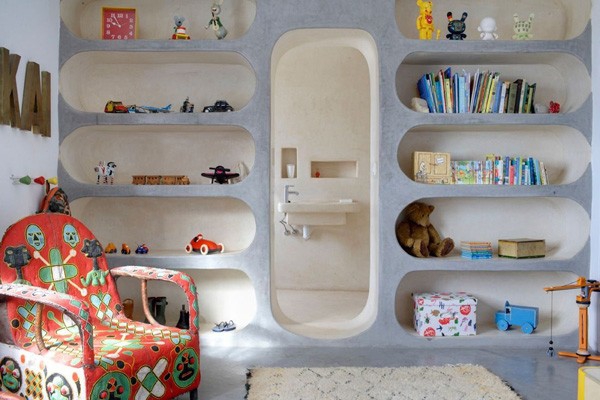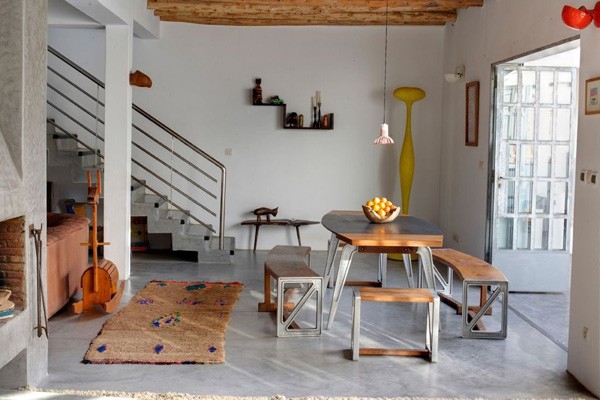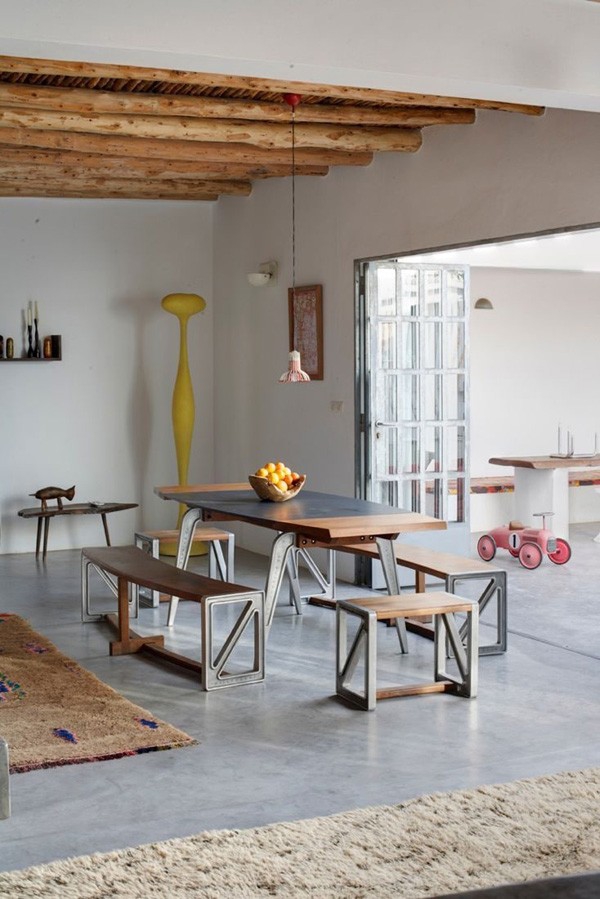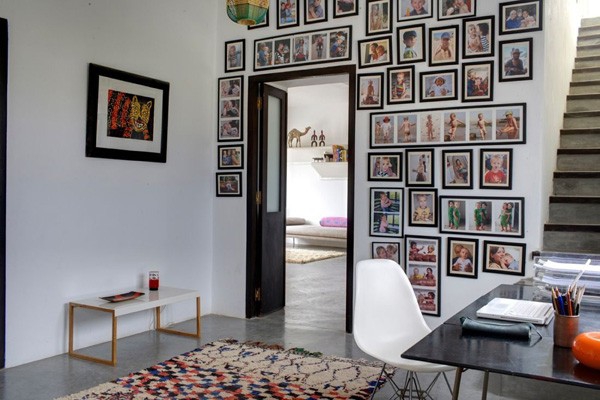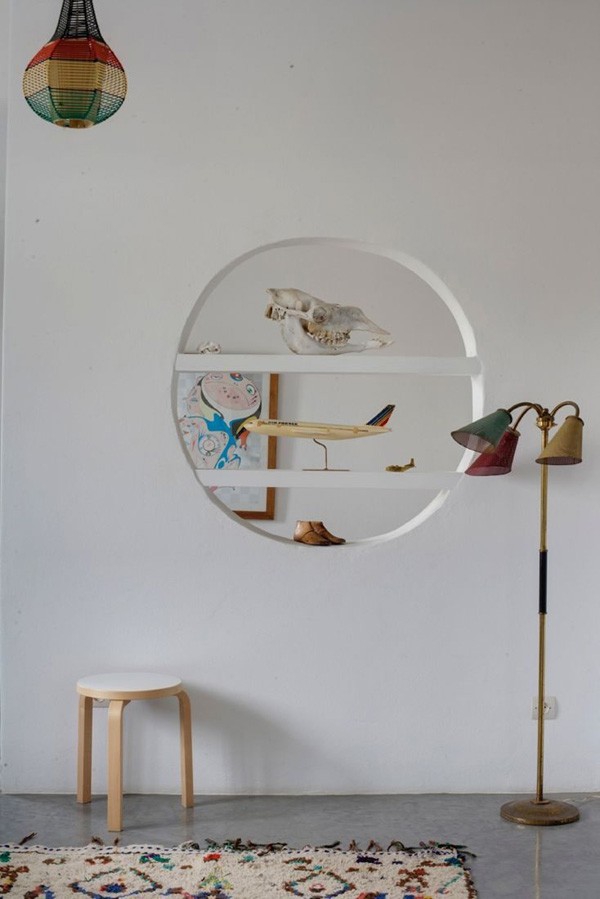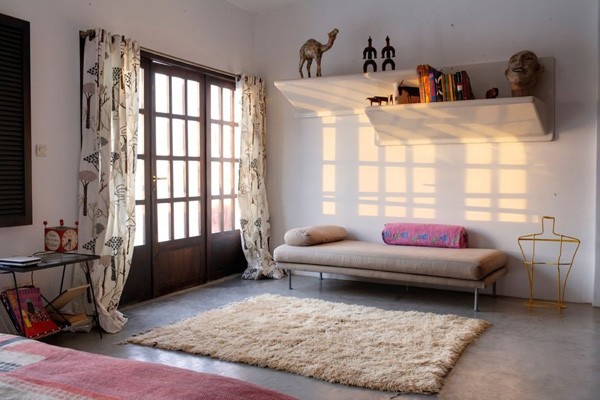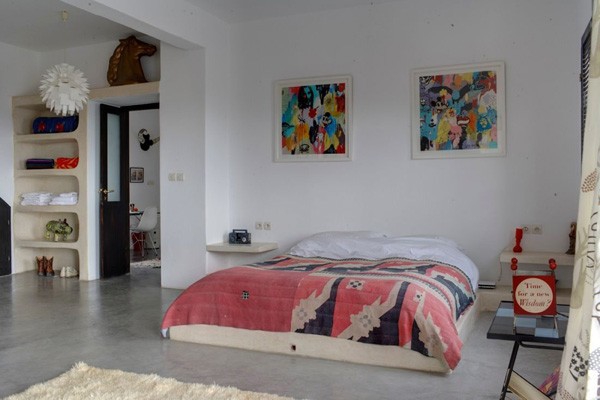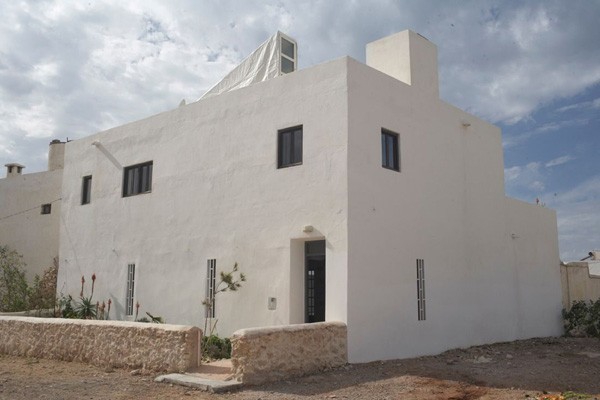 Images found on: Planete Deco (website in French)