This beautiful townhouse is located in Crouch End, North London. It is a three thousand square foot home with amazing views of Alexander Palace. The interior design was created by LLI Design, and their goal was to create an inviting home without losing any of its magnificence: "With such an airy environment it was important to maintain the drama of the space whilst bringing a human dimension by adding comfort and well scaled furniture so that the space did not feel or appear too overwhelming. LLI Design's input at the build stage helped make this space warm and welcoming whilst emphasizing and maximizing the drama."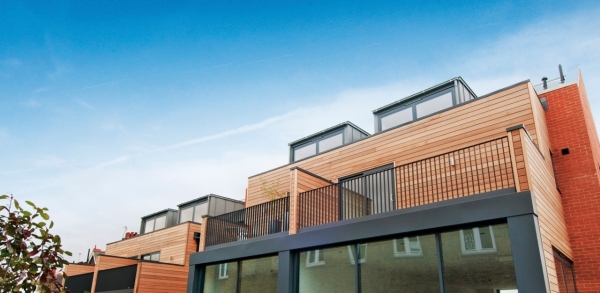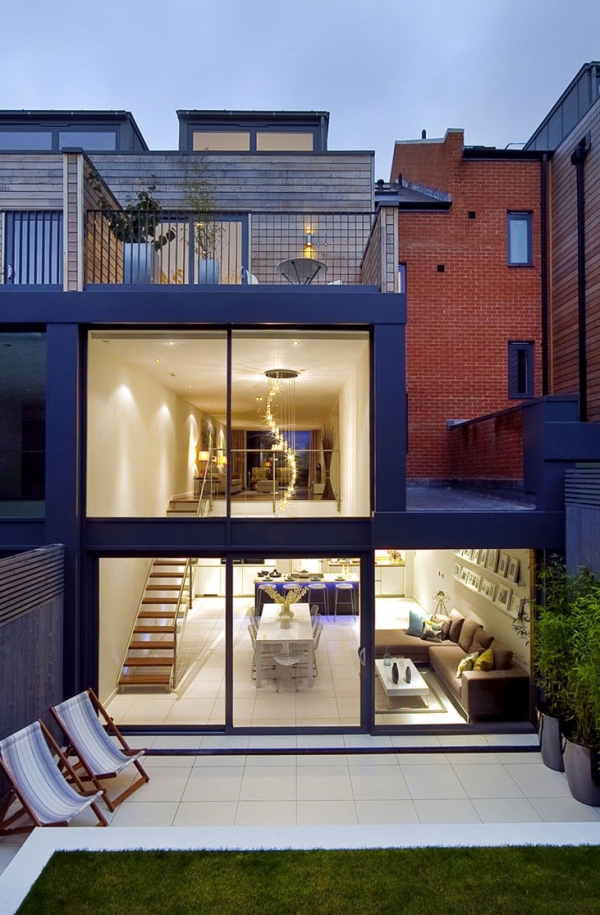 The exterior of this delightful townhouse is full of lovely rectangles and squares. The large windows and patio doors provide a significant amount of natural light and contribute to the open feel, inside the house. We adore the natural wood at the top, adding a bit of variety to the outside of the home.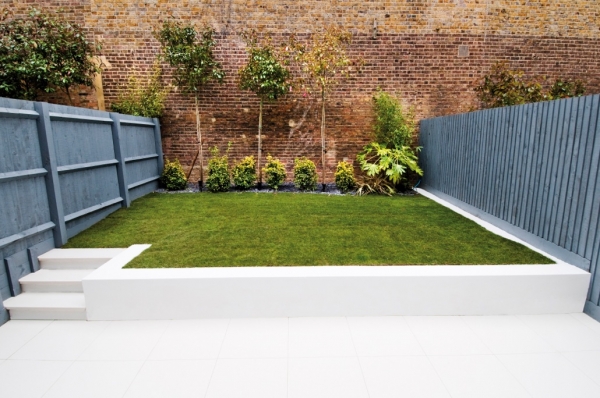 The townhouse has multiple outdoor areas. On the first floor, the off-white tile from the inside of the home is continued outside and two adorable wooden chairs, with blue and white fabric, complete one area. We adore the potted plants on the other side of this outdoor space, they bring a magnificent symmetry to the design. There is a small lawn with trees, bushes, and plants, lining the back wall. The white border that frames this lawn adds a lovely touch of simple elegance. On the third floor, there is an attractive patio off of the master bedroom.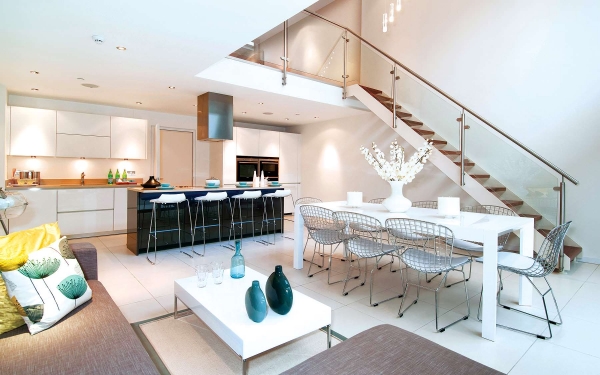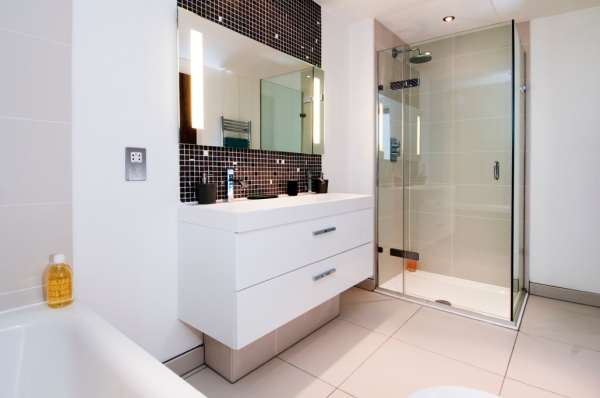 Inside the townhouse, the open plan is truly amazing. The white dining area and the black kitchen island, contrast each other beautifully. We adore the white barstools, the white dining chairs, and the exquisite flowers. In the living area, cozy brown sofas add a bit of warmth to the design, and a fabulous white table continues the sleek décor. The teal accents running throughout this space are outstanding, contributing gorgeous color to this cozy, sleek, and inviting design.