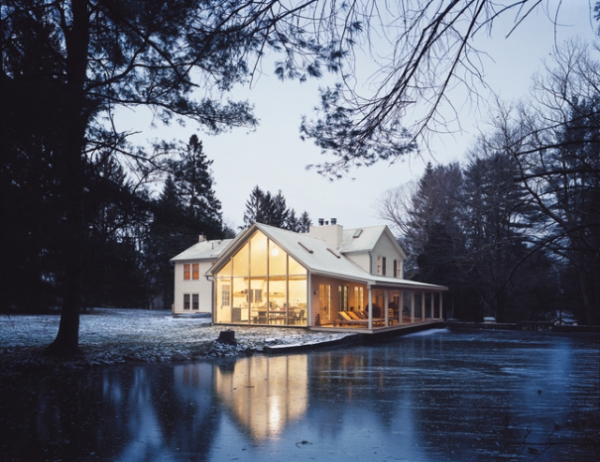 Tom Givone has taken a run-down New York farmhouse and converted it into his own personal design masterpiece. The house is mostly traditional in design and has a natural feel and look. Its wooden structure blends well into the upstate New York natural beauty in which it sits.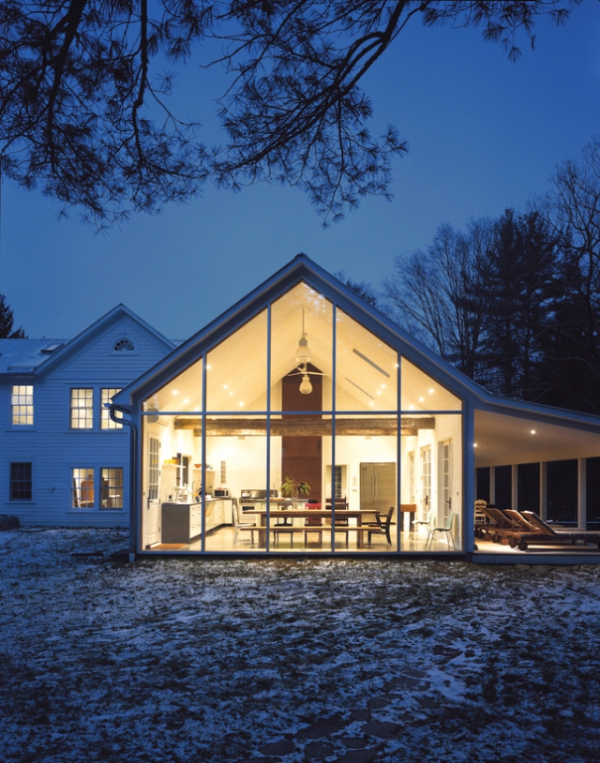 The building does more than simply sit on the bank of the river. The front porch actually extends atop the water to help the home fit its title of floating farmhouse. The lounge chairs on the porch function as an invitation to lay back and enjoy the beautiful scenery.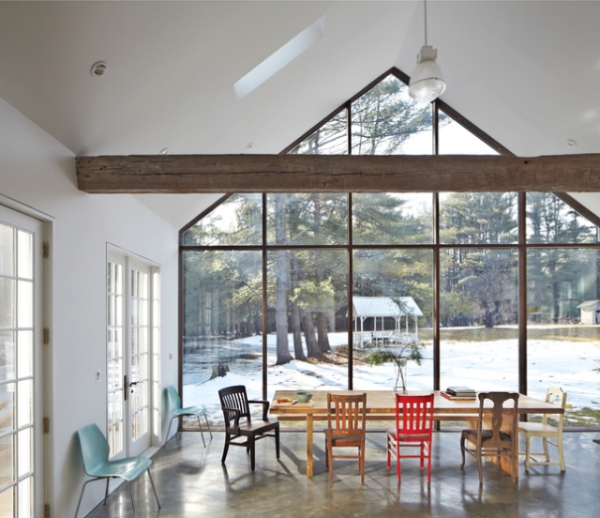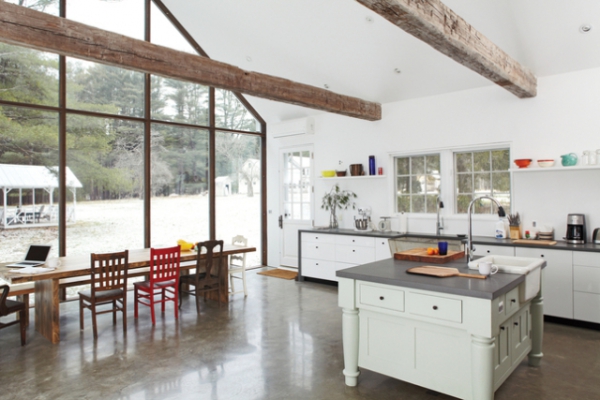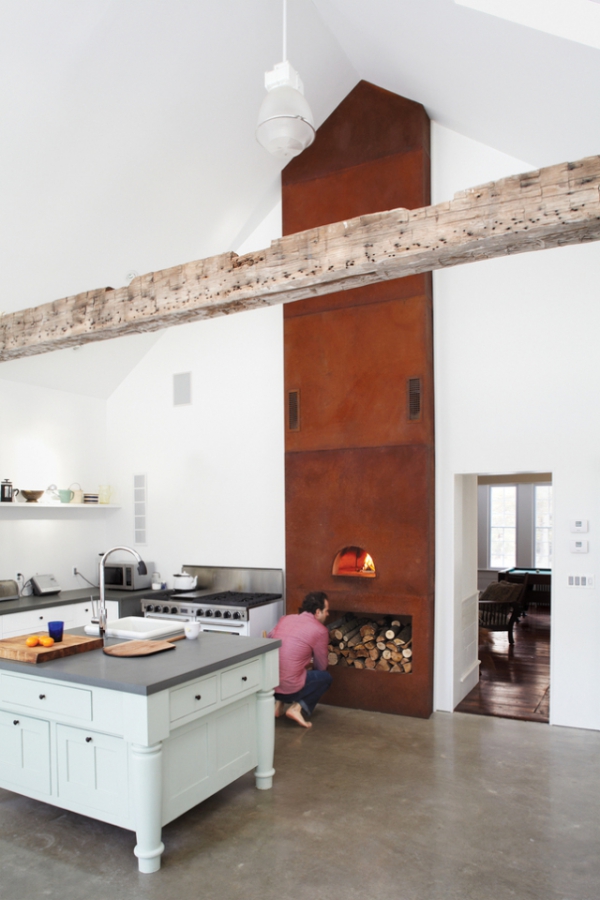 A light-filled spacious kitchen and dining area adjoins the front porch. Large translucent glass windows and doors admit ample natural light and create an atmosphere of unity with nature. And a beautiful natural hearth provides warmth on cold winter nights and days.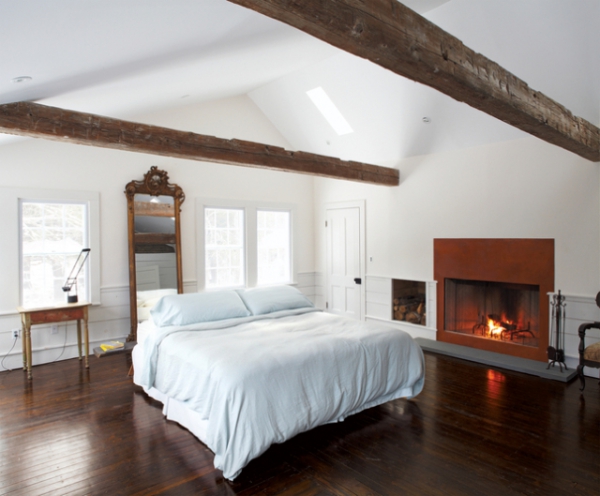 The bedroom has the same natural charm with wooden floors and a wooden panel that stretches across the ceiling. The chocolate brown shade of the wood is contrasted with the white bed linen and walls. This room also boasts a fireplace.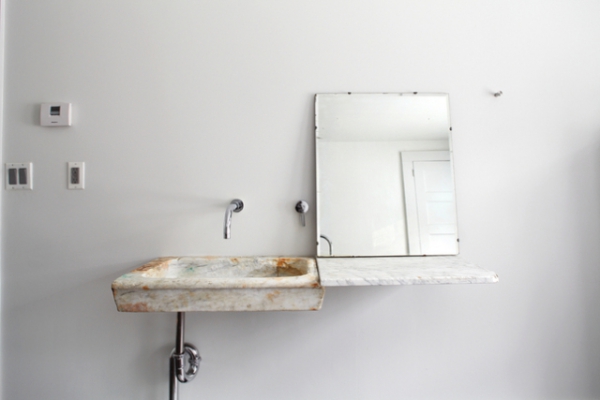 The white and brown theme is continued in the bathroom where the walls are draped in the same color. There is no doubt that a life spent in this home will be one that is centered on nature and serenity.
Тext is copyright to ©Adorable Home – interior design and decorating ideas