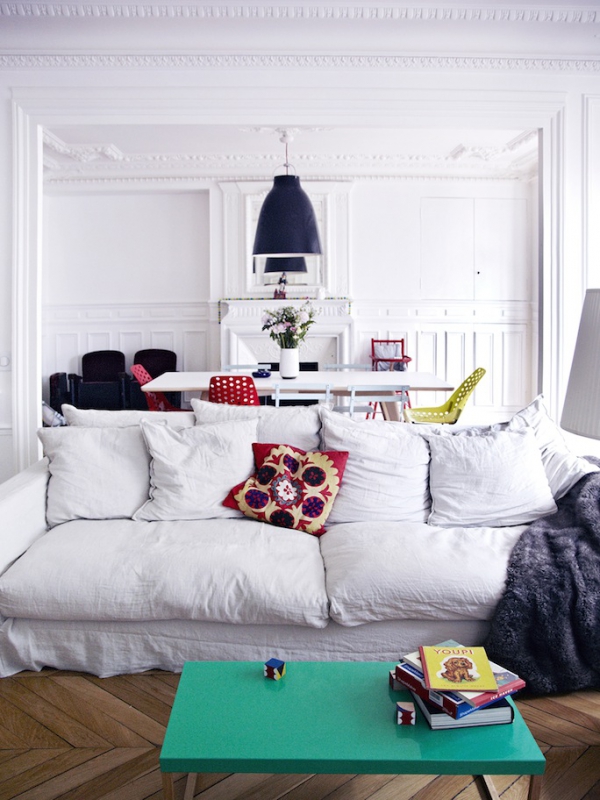 This serene interior is located in Paris, and it has a wonderful casual feel that we love. The bright white space is full of touches of bold color, adding interest to the design, and creating a cheery and playful home.
In the living room of this serene interior, crown mouldings add elegance and a touch of glamour to the design. The hardwoods are delightful, bringing warmth to the bright white room. A comfy white sofa, occupies the space, setting the scene for this laid back area. The sofa is lined with fluffy matching pillows and one boldly patterned pillow. A dark gray fur throw, contrasts the white, and ups the coziness factor in this Paris home. The bright teal and wooden table is an unexpected but fabulous addition, bringing even more bright color to this gorgeous design.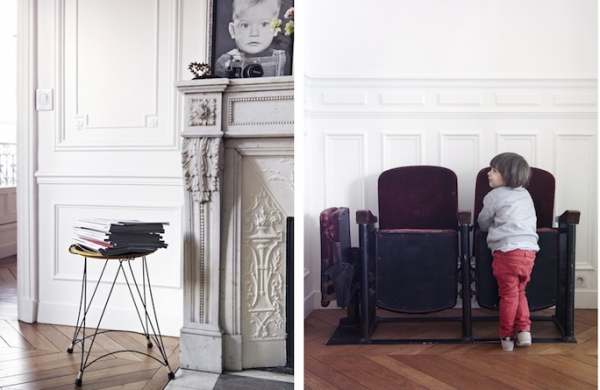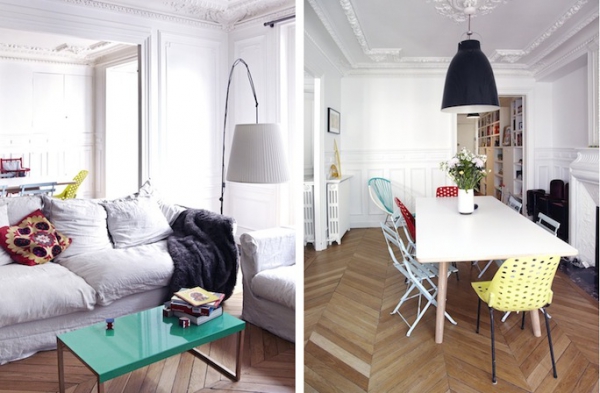 The dining room has a long white table with light wooden legs. The marvelous crown moulding and hardwoods are continued, and a large black light hangs from the fabulously detailed ceiling. Surrounding the table, mismatched chairs add character and personality to this serene interior. On the ornate fireplace, a white mirror opens up the large space even more, and in a little nook, theater seats bring a worn touch to the beautiful space. The flowers on the table are perfect, bringing a bit more liveliness to the design.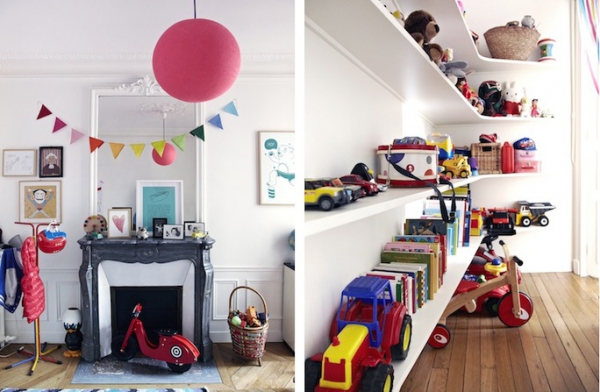 The kids' areas are delightful. Beautiful colors and playful décor bring so much personality to the design. The red light, the artwork, the shelves full of toys and books, they're all just perfect.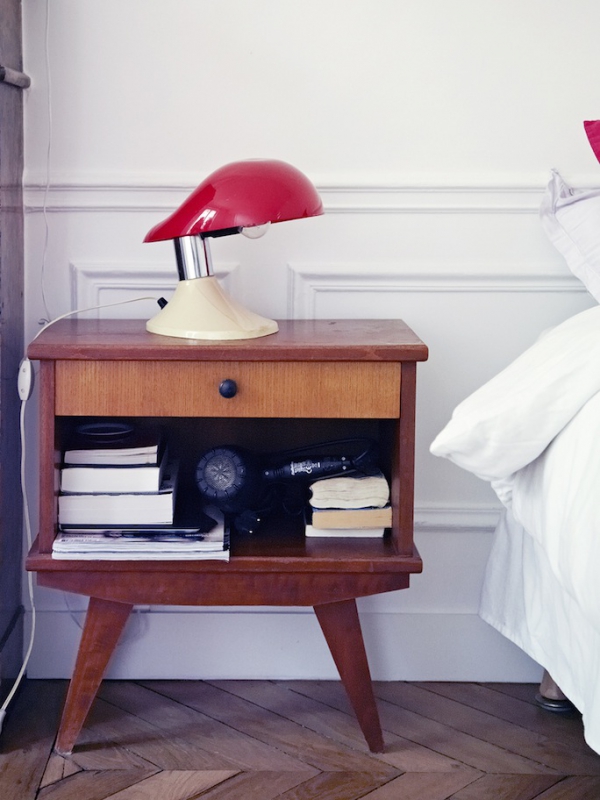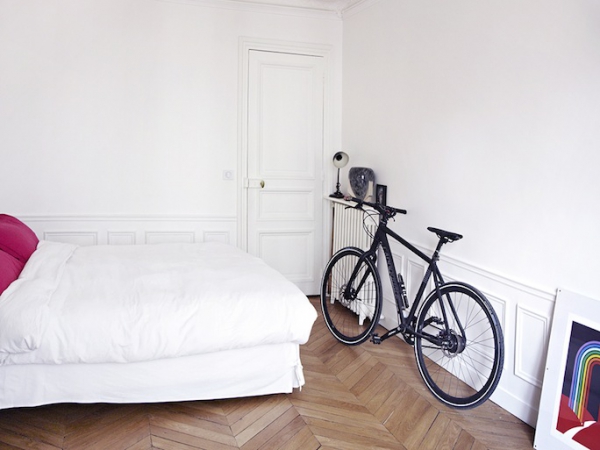 Photos: Melanie Rodriguez
We adore the mid-century nightstand in the bedroom. The toasty color of the wood and the red and cream vintage lamp increase the cozy feeling in the room.
Do you like the serene feel of this bright interior?