In this bright and sunny apartment a rough wall has been used as a feature that does look rather different from the rest of the interior design scheme. The apartment has a very lived in effect, with white walls, high ceilings and painted white floorboards. The rough wall stands proudly in the bedroom providing a back drop that is unusual and visual.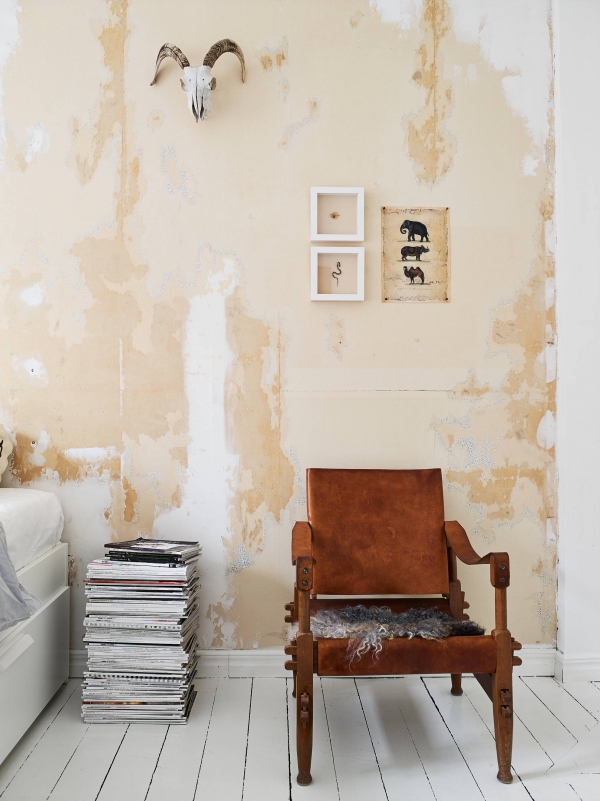 A storage unit in the living area contains many personal effects, comfortable sofas have wonderful, colorful leather pouf's close by for extra relaxation. The bedroom is where you will find the rough wall, a large feature that is used to display a goat skull complete with horns. Old trunks at the foot of the bed are used as storage and a large stack of magazines make an unusual bedside table.
A pretty kitchen is modern but still has a lived in look, open cupboards display china and every day items and there is enough space for a small table and chairs that are perfect for most meals. Apart from the rough wall in the bedroom all other walls are painted white, they display a variety of fun and useful items that add bags of character to this apartment.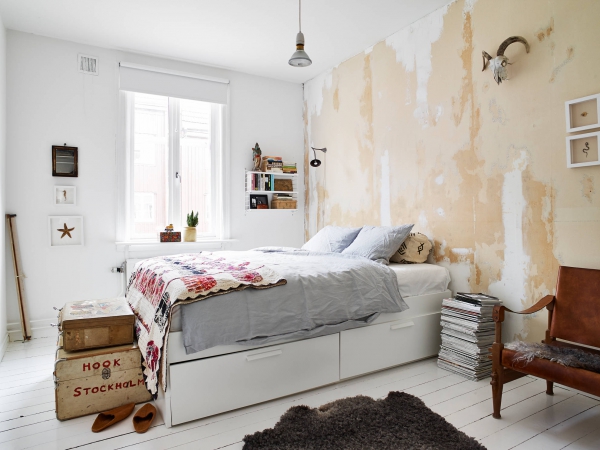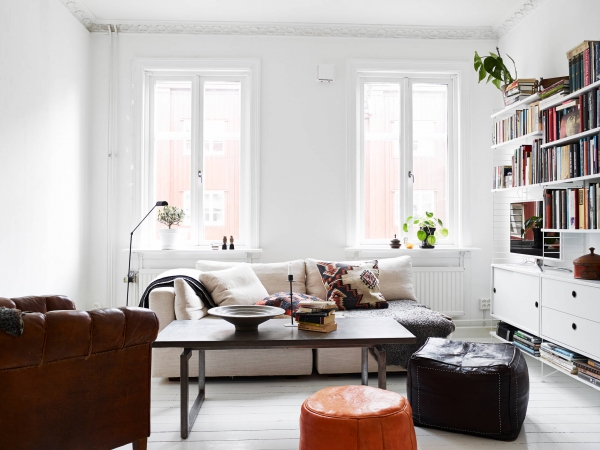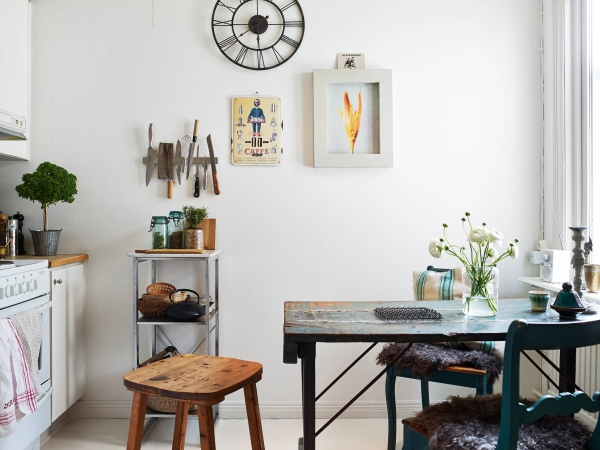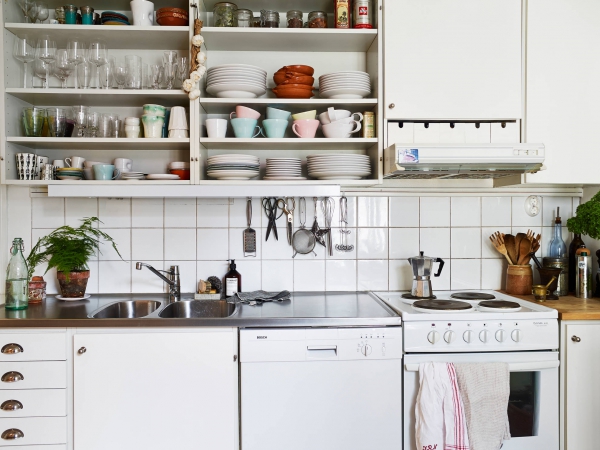 Images found on Coco Lapine Design