This romantic interior was designed by Isabel Flores. It has marvelous hardwoods, a soft color palette, and lots of natural light.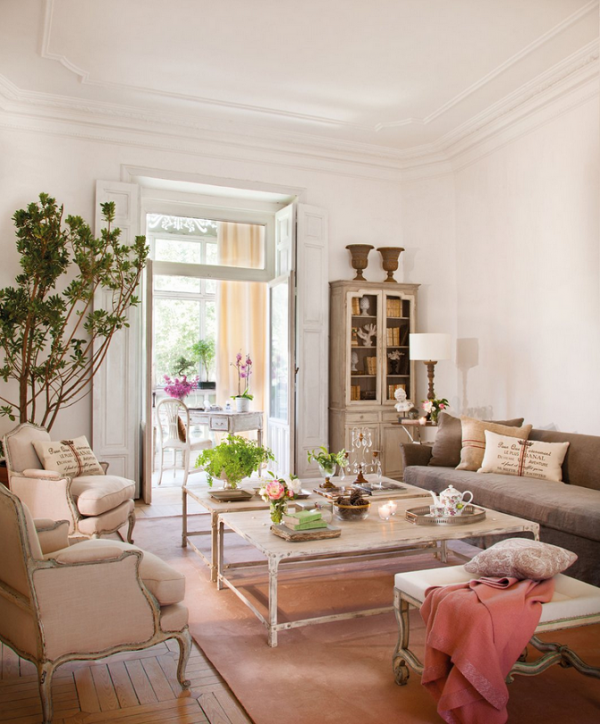 We adore this room. The hardwoods are out of this world and the shabby chic tables are outstanding. The plush furniture has distressed accents, and it looks exquisite in the space. A luscious sofa with fabulous accent pillows sits near the wall. Gorgeous flowers and plants give this room a fantastic liveliness, and the vintage cabinet is the perfect touch. We love the addition of the crystal, it brings a bit of glamour to this phenomenal design.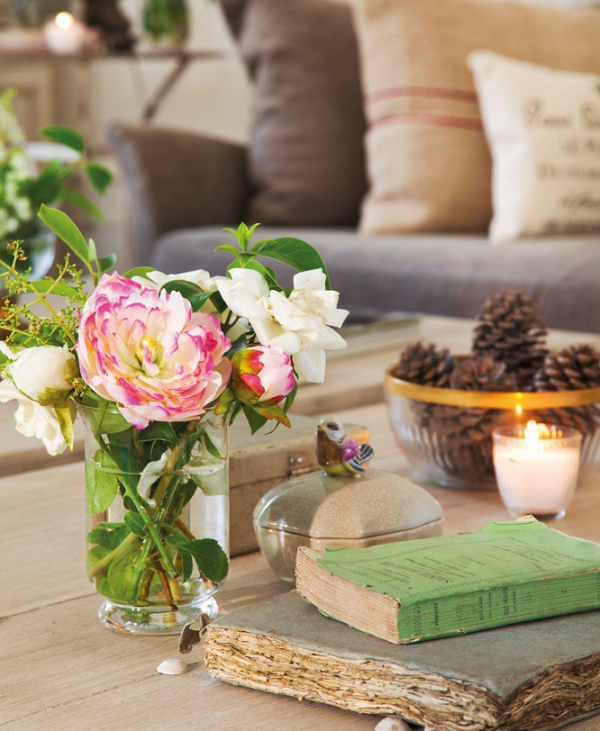 This room is all about romance all the way down to the details. The aging of the books is fabulous, and the flowers look like they came straight from the garden. The pine cones add an earthy feel, and the candle creates the perfect ambiance for this romantic interior.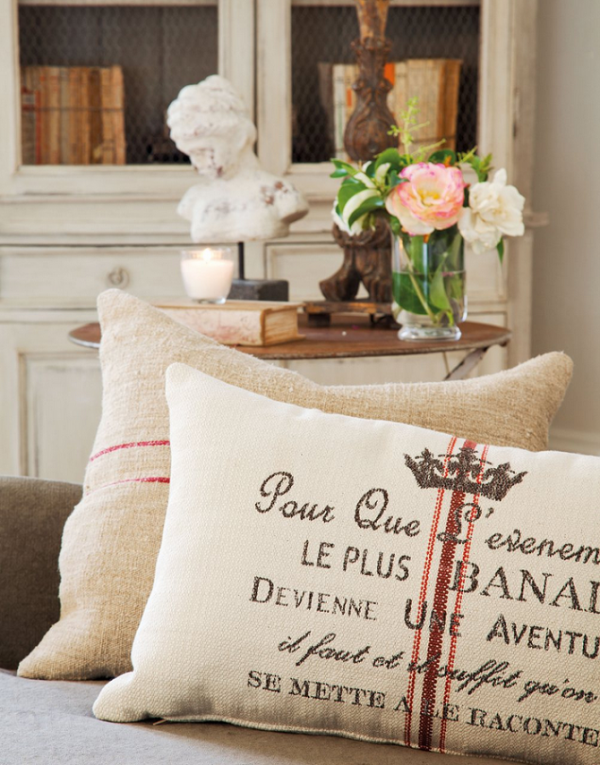 The textured pillows are lovely and the white bust is just stunning.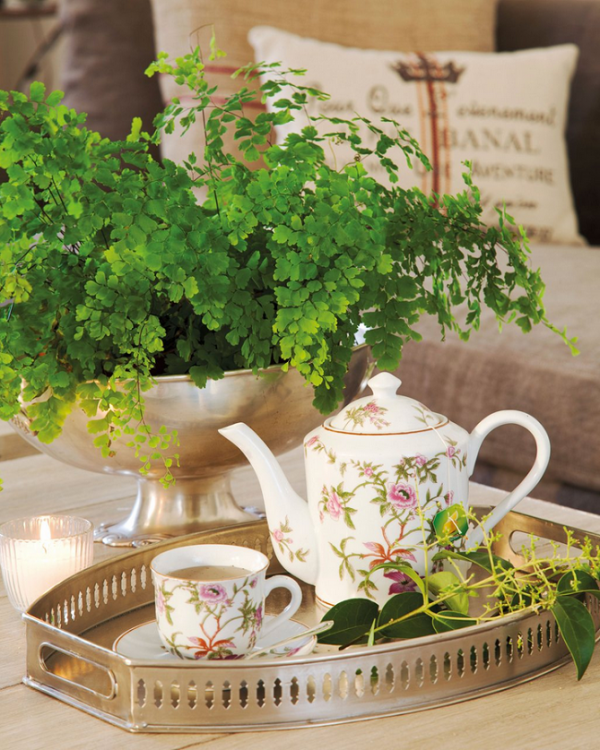 This tea set is charming, and it fits in perfectly with the romantic interior. The pink and green pattern looks magnificent, in the room, and on the metal tray.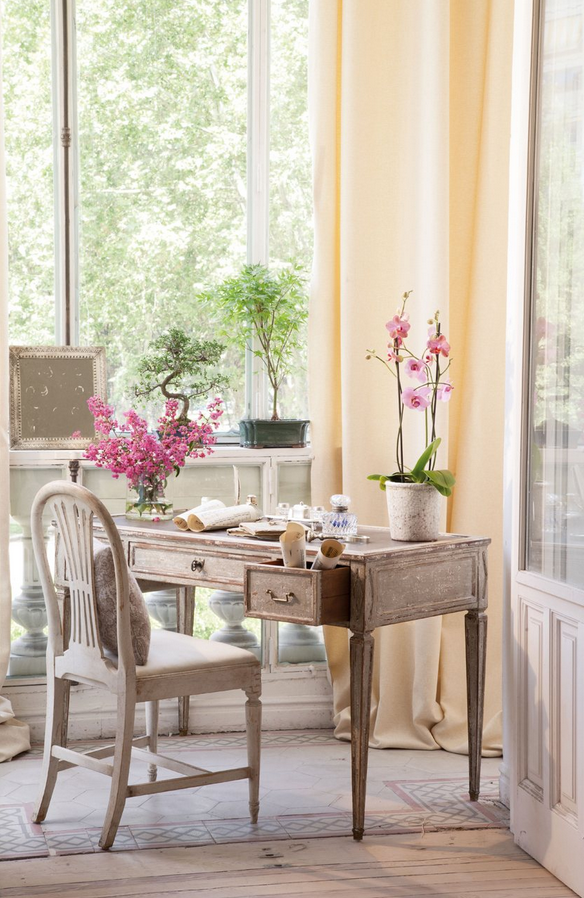 The workspace is phenomenal in this romantic interior. The distressed look continues and large windows provide a significant amount of natural light. Color is brought in through the pink flowers and the green plants. The cream curtains provide privacy and shelter from the sun. The relationship between the neutral colors in this room is something special. They play off of each other beautifully, fashioning a fanciful and enticing design.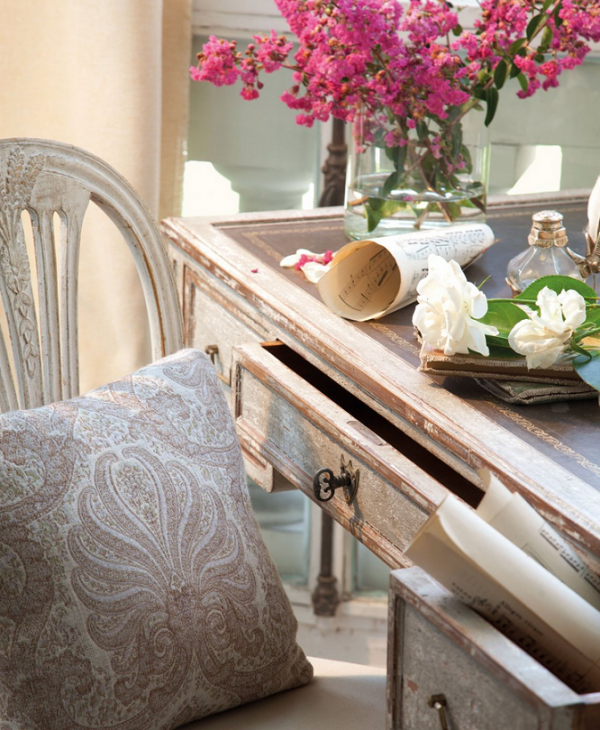 The patterned pillow is beautiful.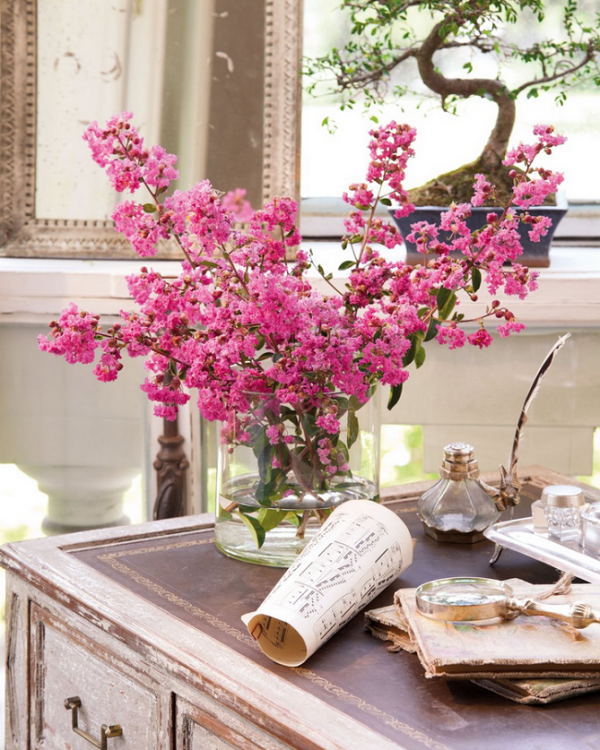 Up close, the desk is even more stunning. We adore the beautiful brown color and the gold pattern. The music, the magnifying glass, the books, the pen, and the flowers, come together to put the finishing touches on this romantic and enchanting room.
Simply gorgeous.