This exquisite home just exudes perfection; such color, light, and overall joy in every room exists. Everything has been put together and placed perfectly, not to mention the fact that it is a restored house makes it even more impressive. Architectural firm Gil Mello (website in Portuguese) is behind this masterpiece of a home, transforming what was once a rather run down building into the exceptionally awesome Sao Paulo home you see today.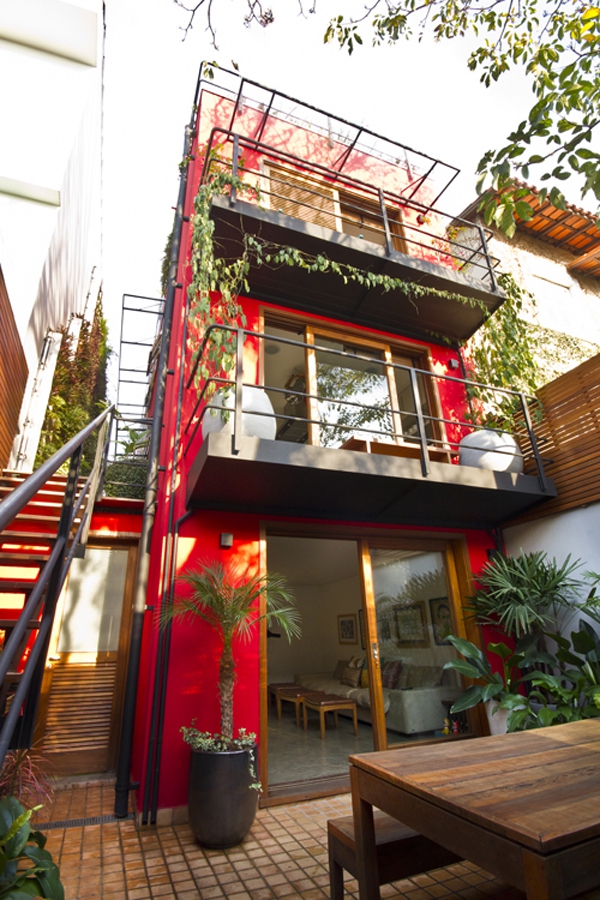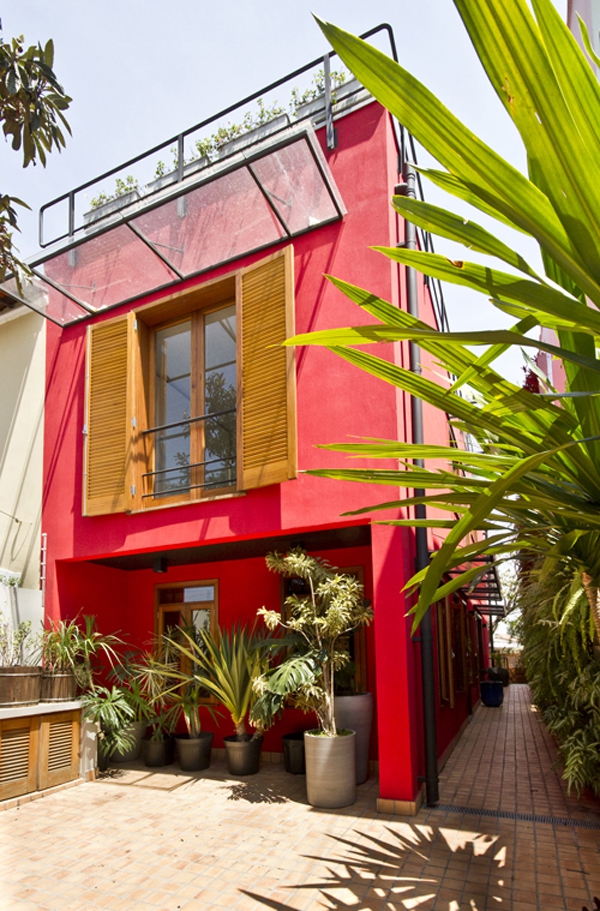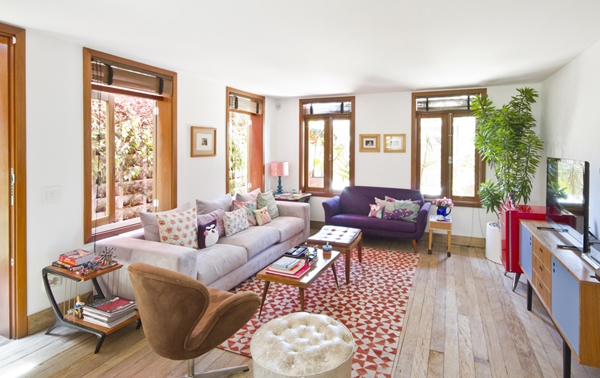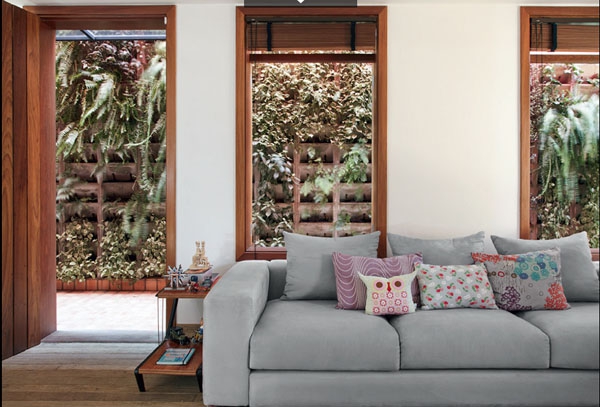 You know this is a restored house because of the abundance of wood throughout the home. Homes that have gone under massive renovation seem to have their older elements be put to use again nowadays. This of course is very 'green', but really in this case, look how good it looks! The window panes, flooring, even the shower floor has the wood – it is just excellent. The simple white walls and eclectic but quaint decor accent the home rather nicely; nothing is overdone here at all.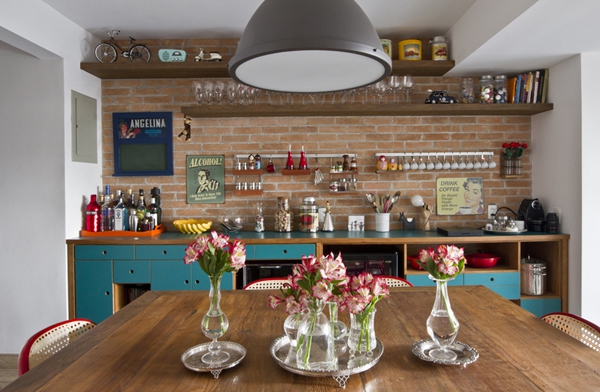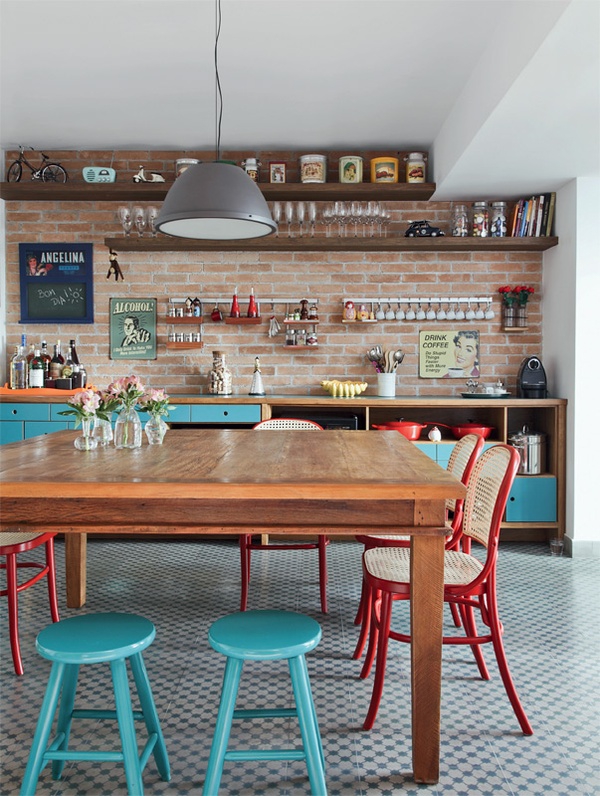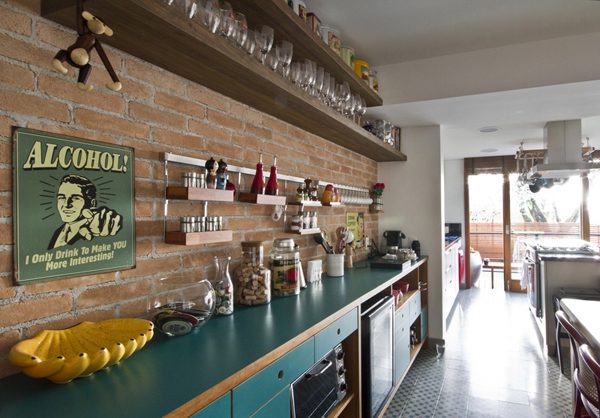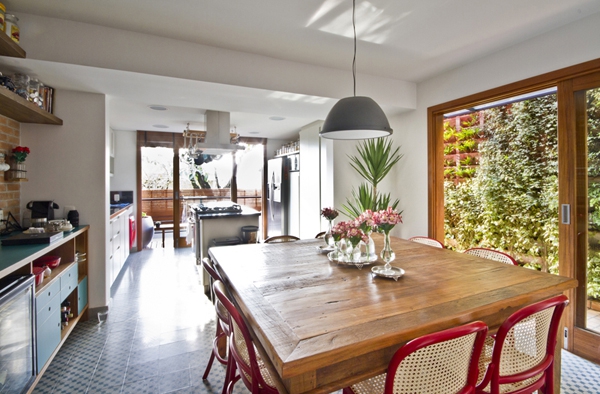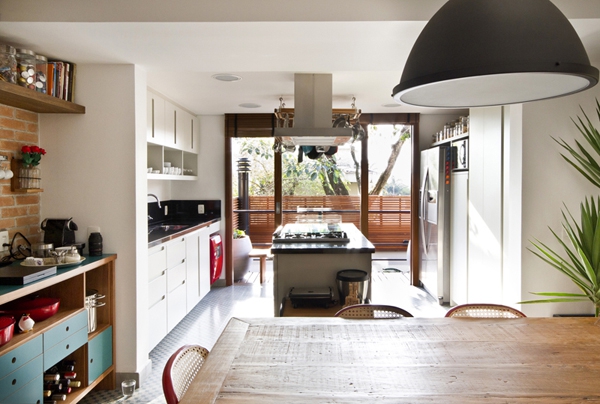 The kitchen is perhaps the most noteworthy area of this restored house, on the interior at least. With all of the counter space in the area, it's almost like you have two kitchens right next to one another. There is so much room, you can fit an oversized dining table right in the same area. It truly is an excellent area to entertain guests. They'll be in awe of how adorable the kitchen is, and in awe of what you can do with it.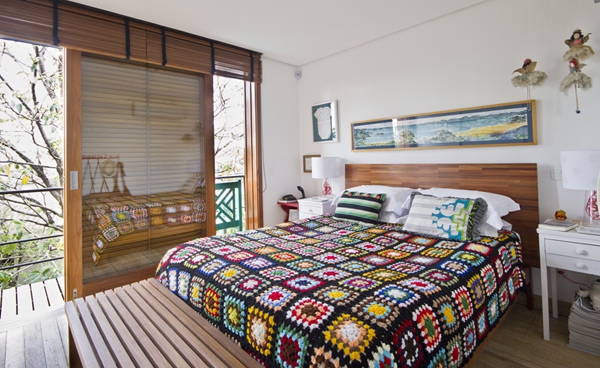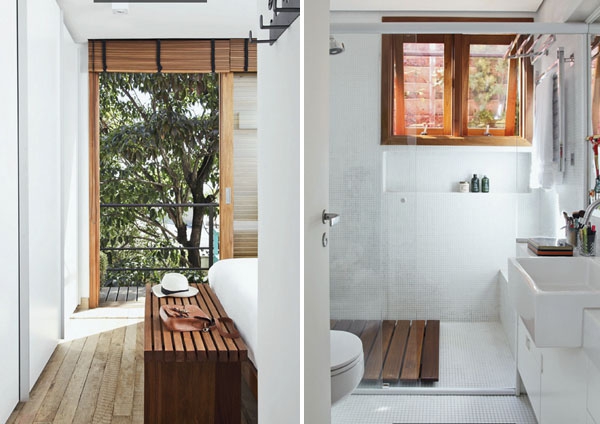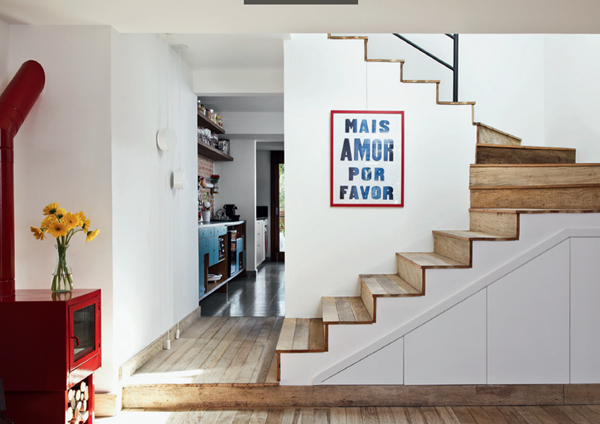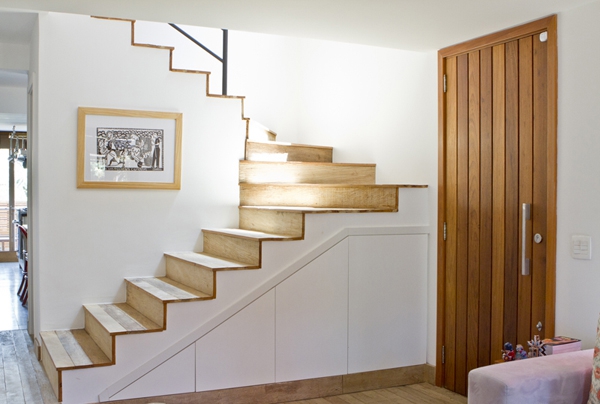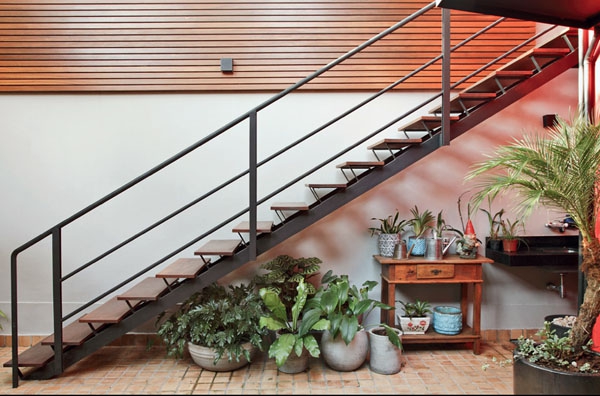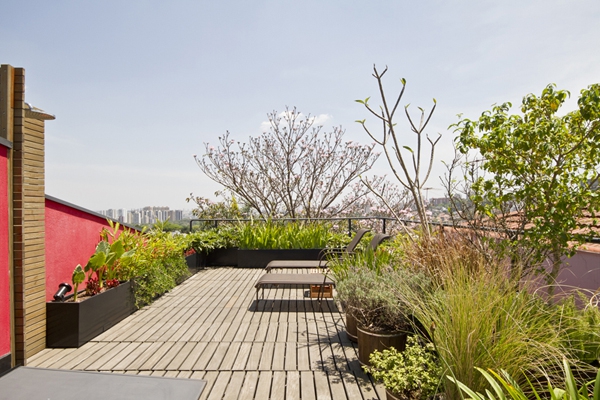 The attic door is actually the access to the sweet deck that overlooks Sao Paulo. This restored house gained a rather impressive exterior to the home; exquisite lounging areas and views of the city, and one of the most beautiful gardens you've ever seen– it's vertical! This house seriously has it all.