This home and its eclectic style are creation of the interior designer Mikel Irastorza. It is full of beautiful hardwoods and gorgeous modern decor. The space is used fantastically, utilizing every nook and cranny, while maintaining a spacious eclectic style.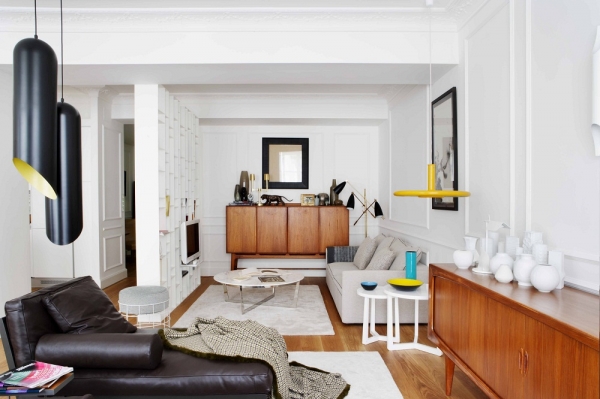 The living area is separated into two sections. In the TV area, there is a warm brown wooden console. The contemporary sofa and the area rug are neutral colored, while the television and circular table are snow white. The fantastic console is decorated with sculptures, vases, books and lamps. Across from the sofa, floor to ceiling square shelving, provides abundant space for storage. Attractive vases and books fill these little spaces, adding color and interest.
Separating the two living areas, are two bright white tables and a gray and white stool. The white tables are filled with sparkling blue and yellow vases and bowls. A modern yellow lamp, hangs from the ceiling, lighting the brightly decorated tables.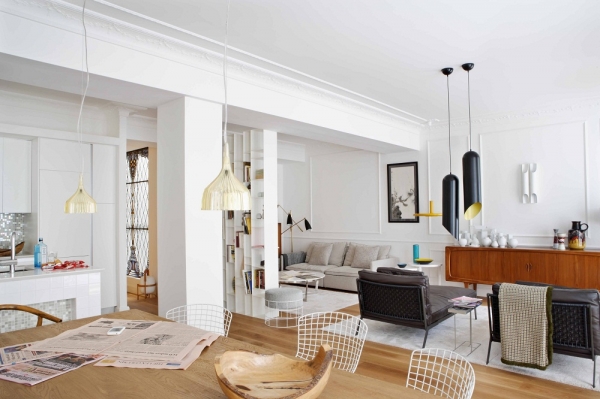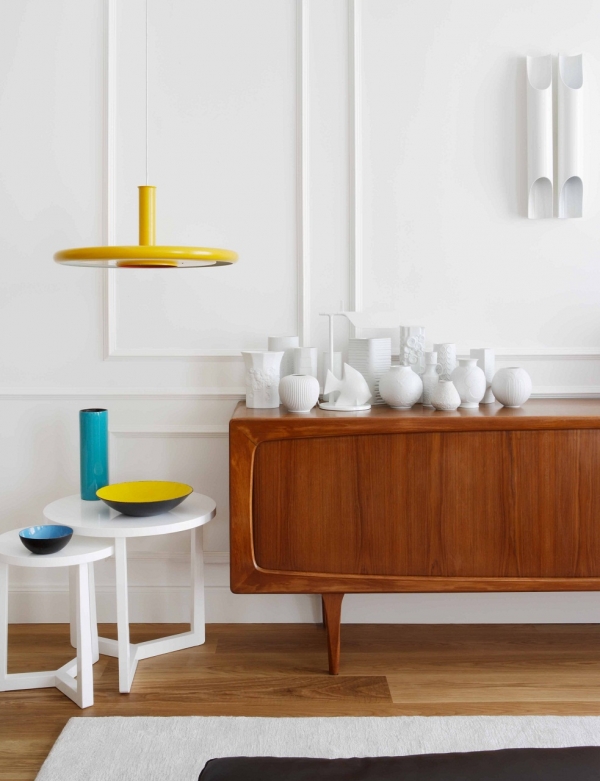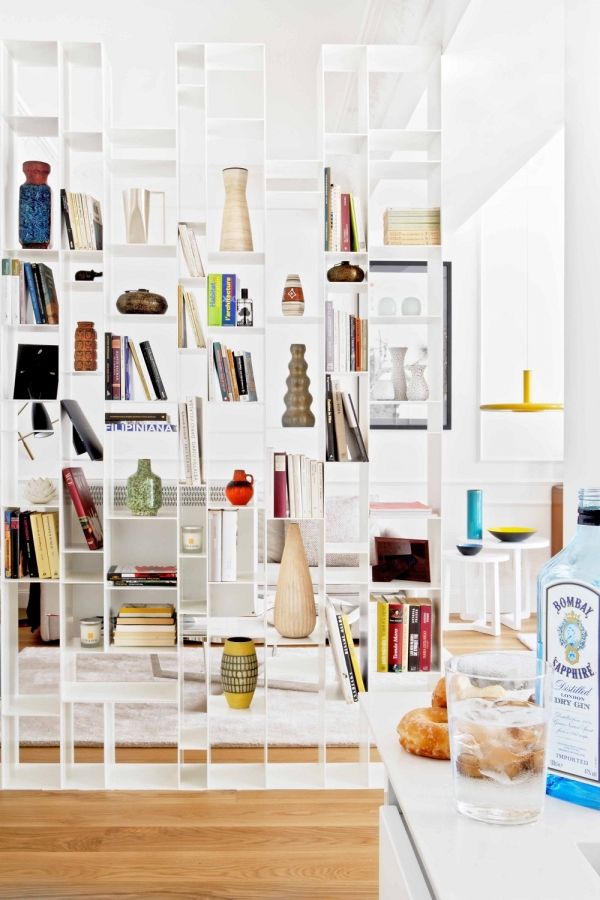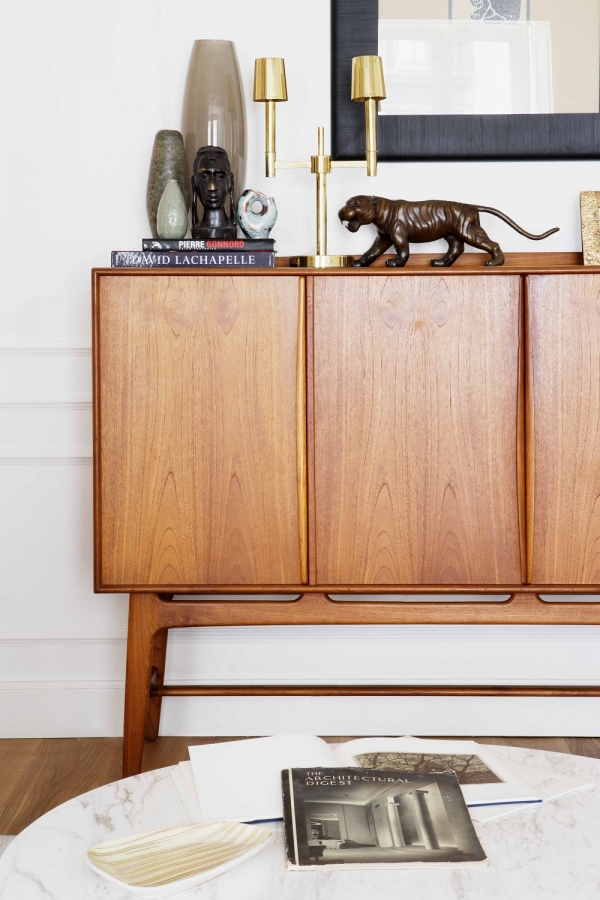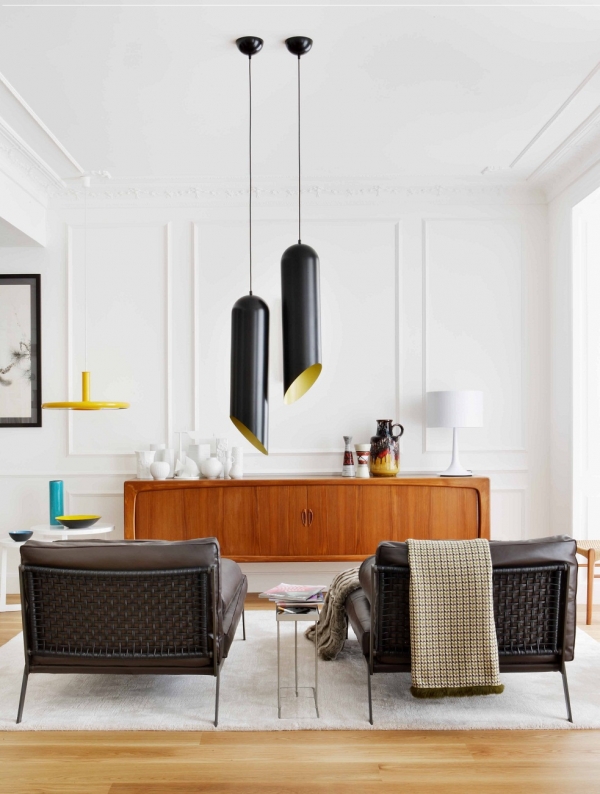 The second seating area has two luscious leather loungers. A warm brown mid-century console, full of white decorative vases and doodads, is placed up against the wall. Gorgeous lamps, in the shape of long ovals, hang over the two leather loungers, giving light to this space.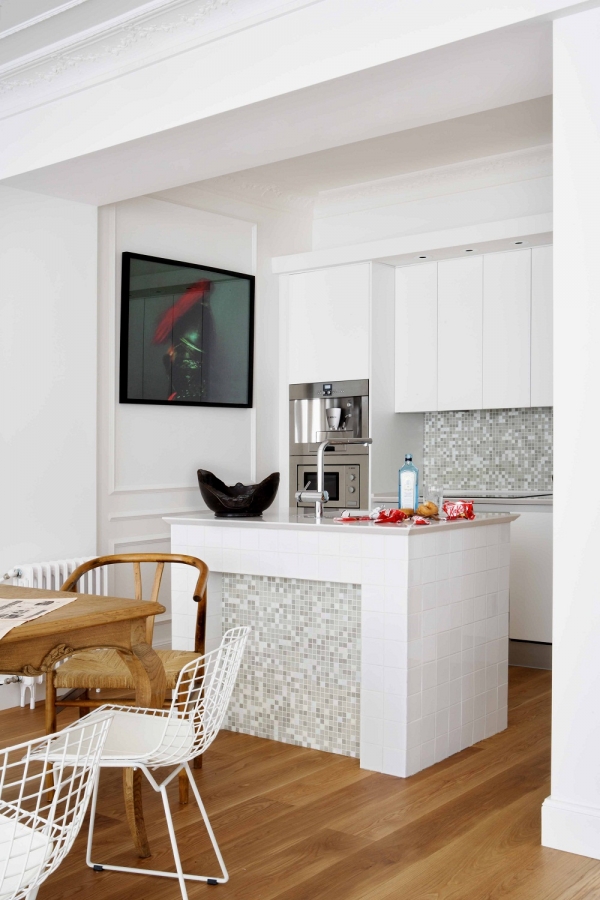 The kitchen is magnificent, with its tiled white island, and gray backsplash. The white cabinetry, and stainless steel appliances, fit in perfectly with this home, and its eclectic style. The dining room, which is open to the kitchen, has a beautifully made wooden table. The white chairs, with their grid-like shape, add a bit of spunk to the space. The wooden chairs, matching the wood of the table, connects and unifies this space, into a unique and wonderful dining area.
Start with modern, add a little contemporary, a bit of mid century, subtract anything unnecessary, and voilà: a spacious and sublime eclectic style.