This impressive modern house plan was created by Spado Architects. The house is a collection of clean lines and angles evened out with a flat roof. The asymmetry of the structure captures the eye, beckoning it to explore all the different shapes and lines. The rectangles and squares seem to be stacked on top of each other in unique and inventive positions, interacting in ways that don't seem possible.The white and black exterior of the house is classic and elegant, creating a sense of wonder and awe.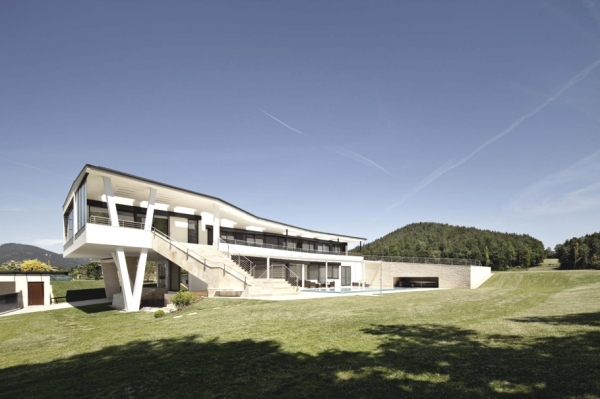 Windows outfit this modern house architecture from end to end, drenching the house in sunlight and showcasing the panoramic views. The windows contribute to the black detail of the house, accentuating the glamour and beauty of this modern house plan.
This home sticks to the essence of modern house architecture with its white washed exterior and cantilevers, keeping the form simple and foregoing decoration. A cascading staircase leads from the second floor to the pool area, making sure all areas connect to the outside.
The pool is sleek and understated, only defined by a black outline. The adjacent seating area is covered by an overhang, and surrounded by polished walls and the beautifully formed staircase. This arrangement allows for a comfortable nook in the otherwise open space. An immense lawn surrounds the house, giving way to beautiful views.  The carport is composed of two raised squares, positioned under the cantilever, creating a playful and exciting interaction.
The inside of the house continues with the modern house plan, keeping everything simple and streamlined. The open plan is sectioned off with clean lines and non-intrusive dividers, giving a sense of flow and ease.
Using shapes and simplicity, this modern house plan is creative, playful, and glamorous, inside and out.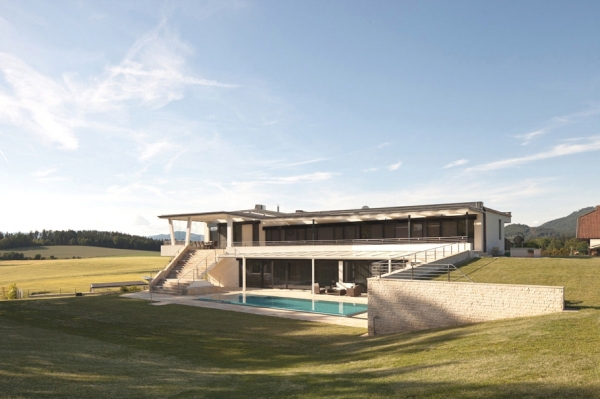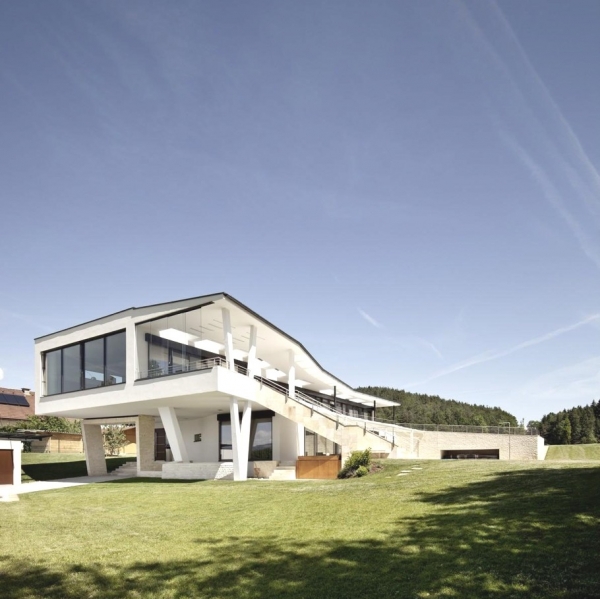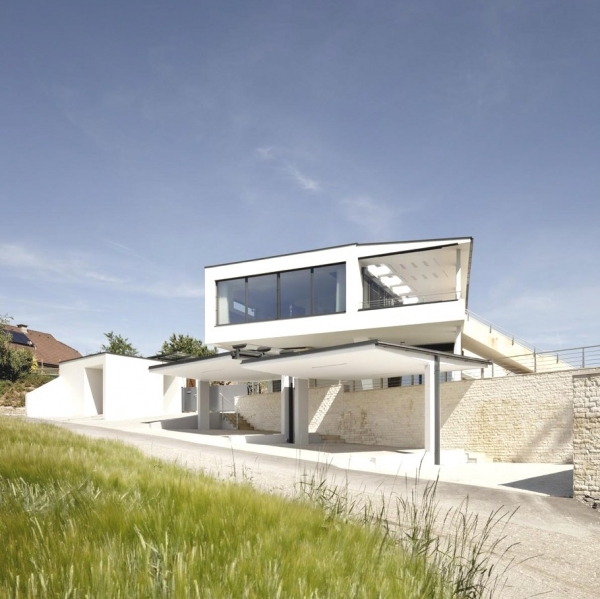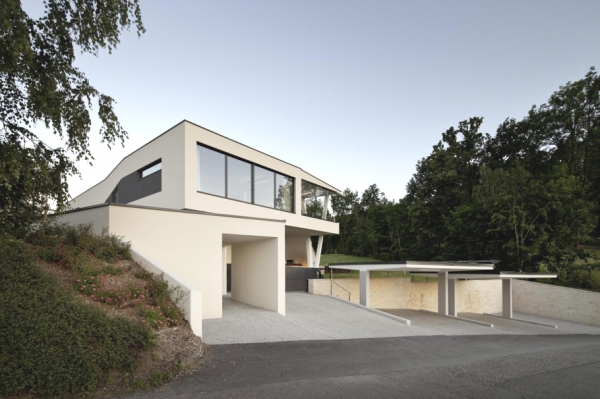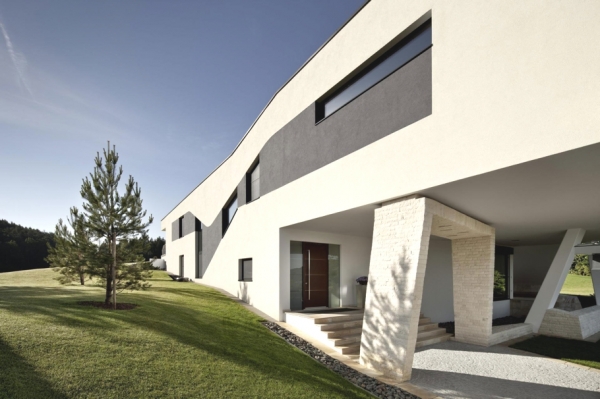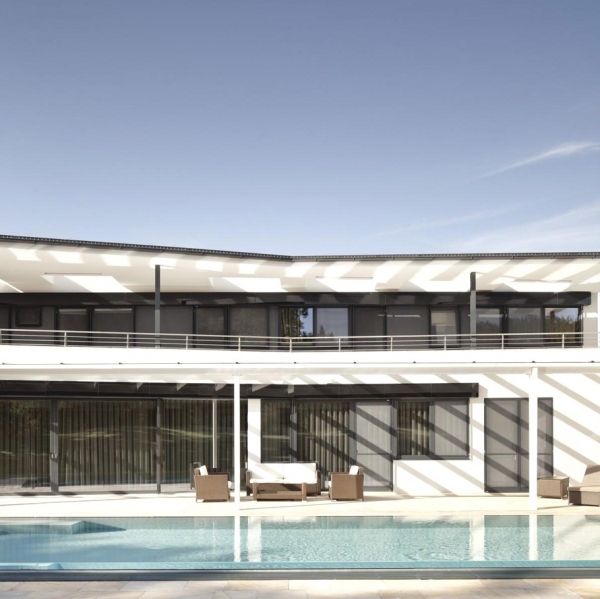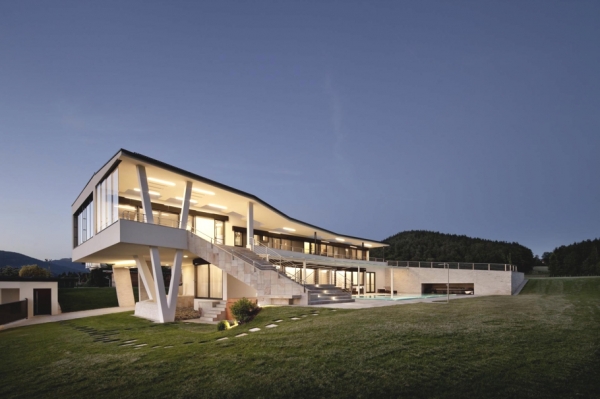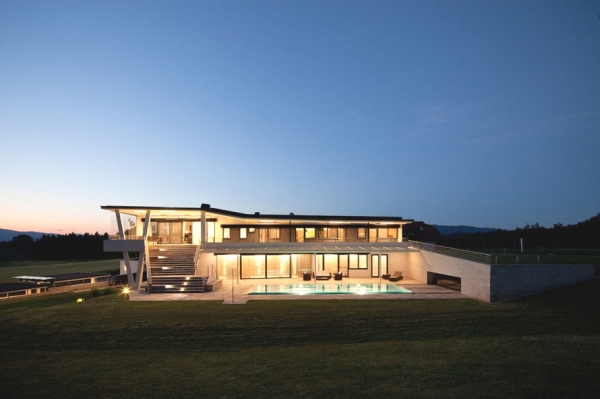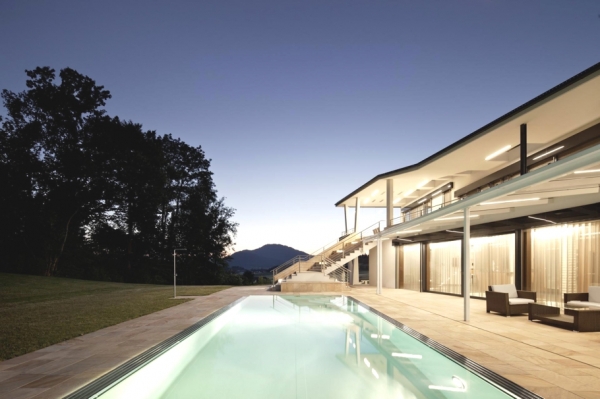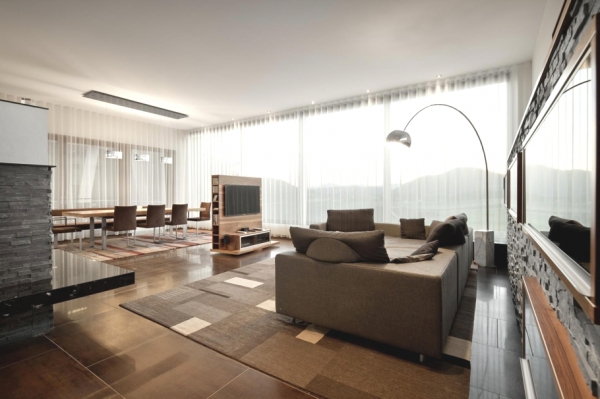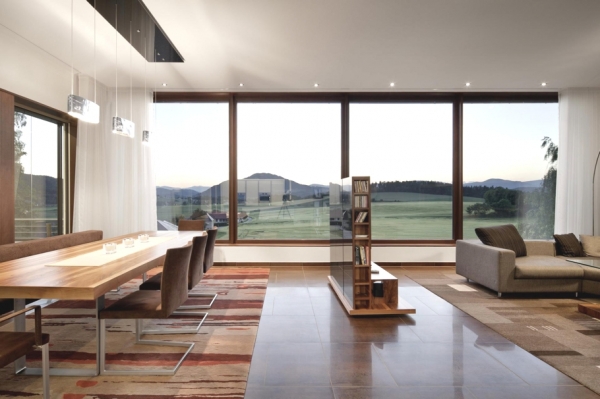 Images © Kurt Kuball