This lovely white interior is sixty one square meters of beautiful design with wonderful floral touches.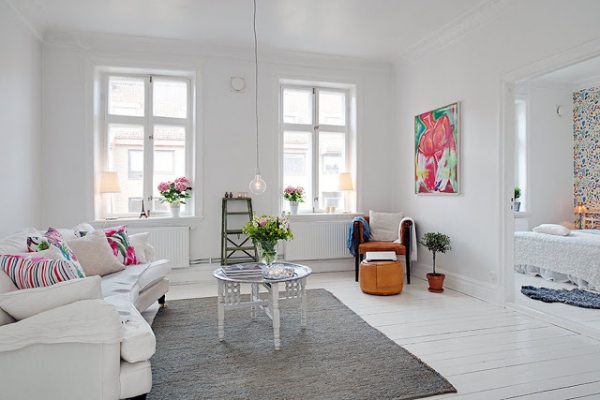 Natural light flows in through the large windows. On the windowsill, flowers add a certain liveliness to the charming living room. Painted hardwoods maintain the white theme, and in the corner, a fantastic seating area adds warmth to the design. The seating area has a lovely caramel color. The leather chair and the ottoman perfectly match, and the plant and the colorful artwork are fabulous touches.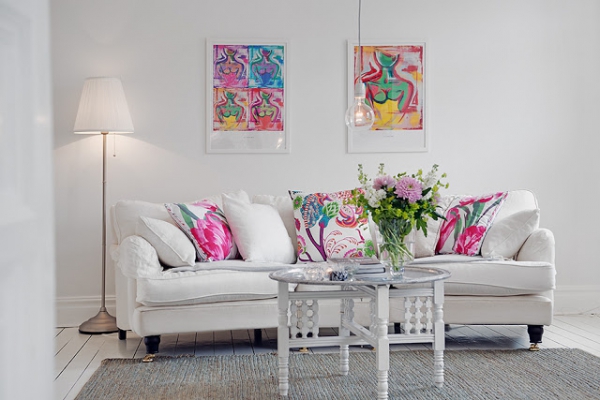 The gray area rug adds a wonderful texture to the room, and the intricate white table with a glass top adds interest. A simple ceiling light frames the gorgeous table, and the bright pillows on the white sofa, marvelously complement the striking artwork. The flowers and the lamp complete this magnificent design.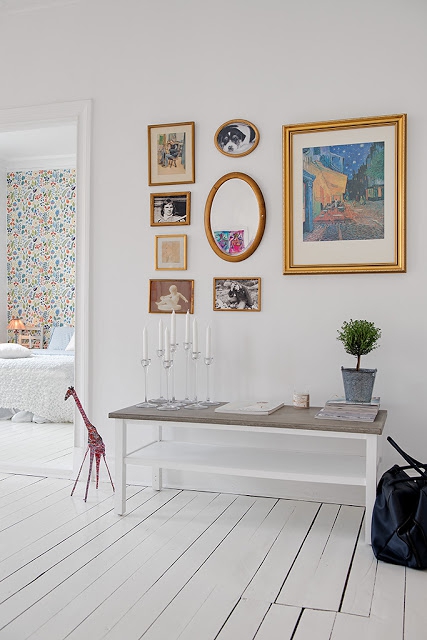 We think this space is positively stunning. The white and wooden table has a fabulous rustic touch, and the giraffe sculpture is unique and interesting. The gold frames add a huge amount of elegance to the design, and the artwork and the photographs, add personality. Silver candlesticks complete with white candles decorate the beautiful table, and a good-looking plant brings a deep green to the area: just lovely.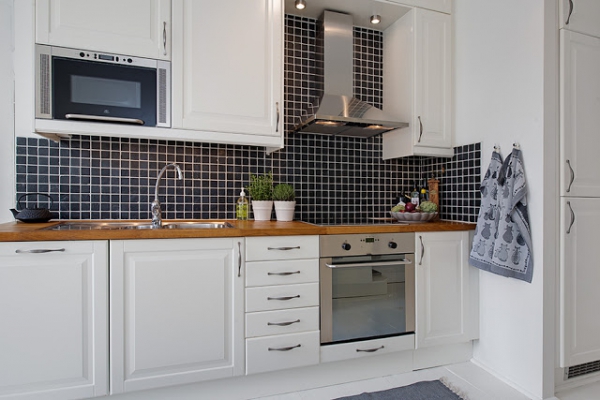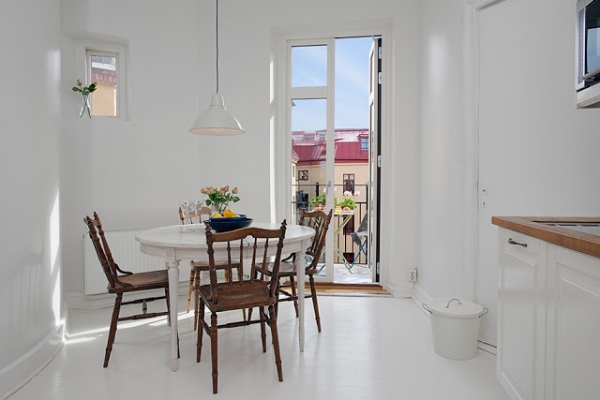 The kitchen design adds an intriguing contrast to this lovely white interior. The dark tile looks amazing with the white cabinets and the wooden countertops. The dining area has a white table and dark wooden chairs, framed by a white ceiling light. Patio doors open to a small outdoor dining space, and a small window adds even more natural light and charm to this lovely white interior.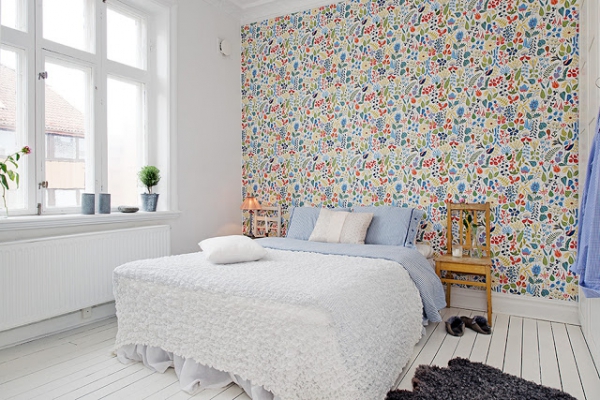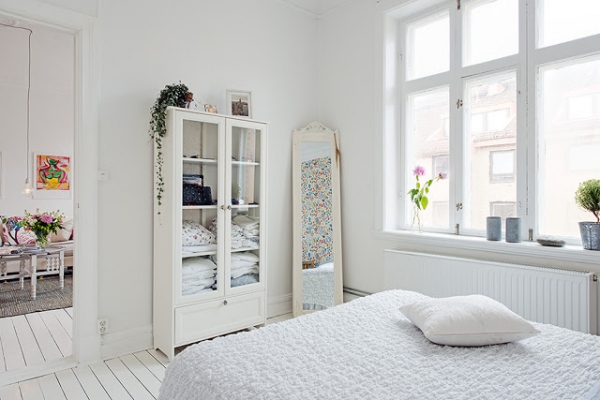 Images found on: Alvhem (website in Swedish)
We love the wallpaper in the bedroom. It's beautiful and fun, and it continues the floral theme seen in the other areas of the home. The comforter and the dark gray rug add gorgeous textures to the space, and uncovered windows allow the natural light to pour in: simply sublime.